The Perfect Teen Boy Closet Makeover
*Thank you to Space Crafters / A Complete Organization Company for sponsoring this teen closet makeover post.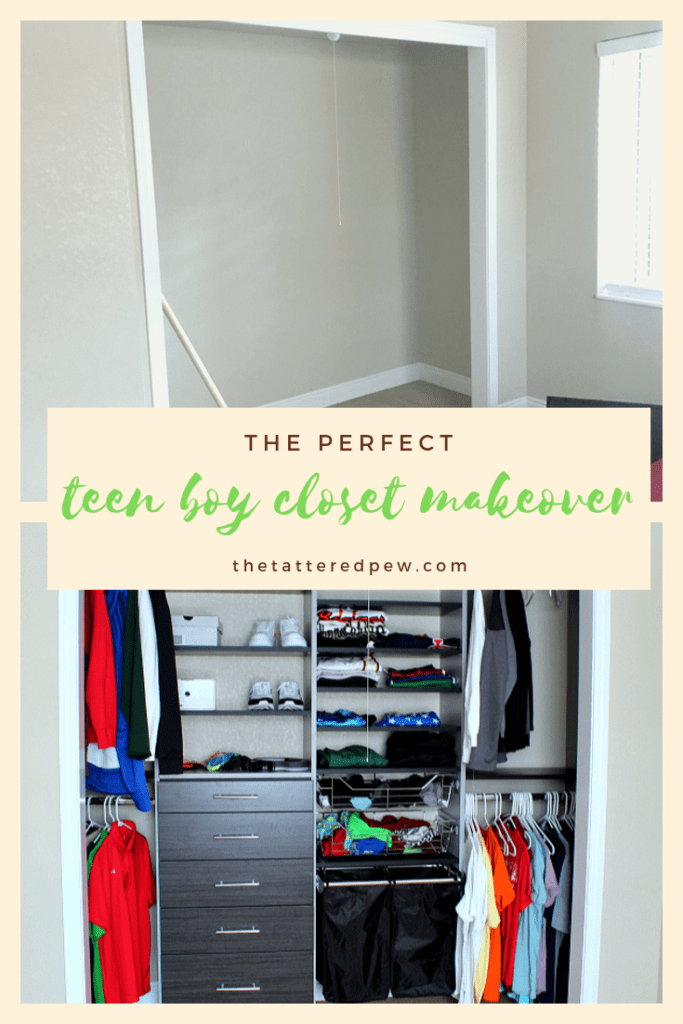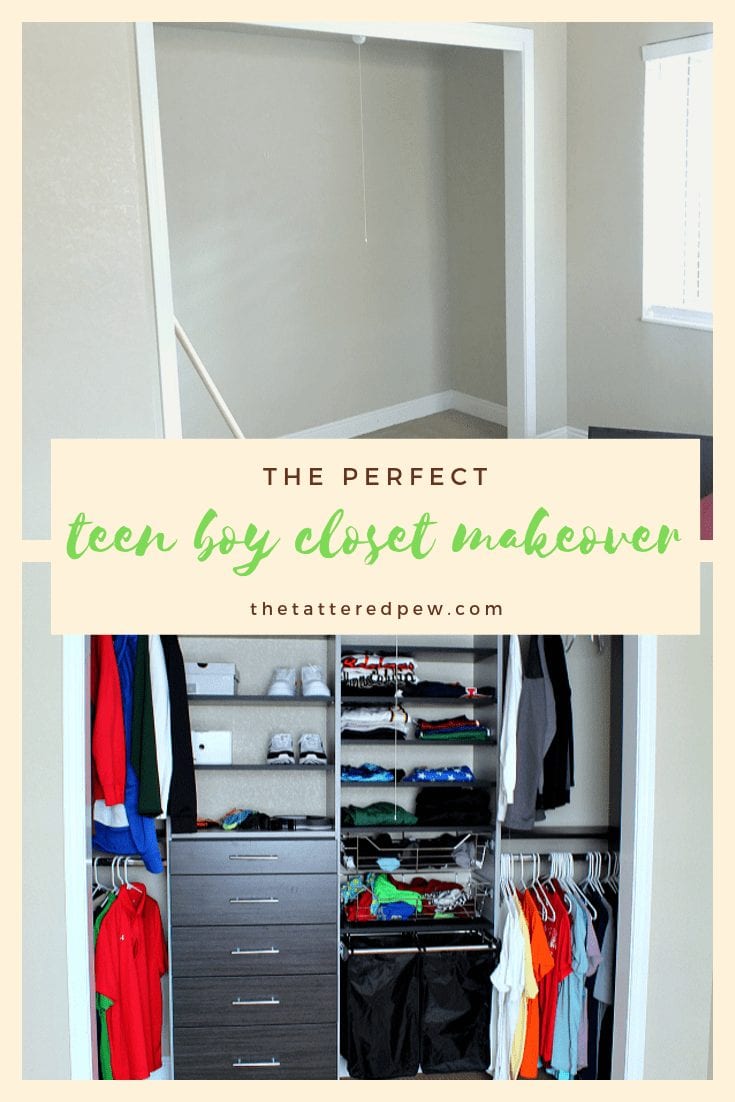 Now that our oldest is off to college, there has been some shuffling of bedrooms at our house. Our 16 year old has moved to the bedroom in our basement and our 10 year old has moved into his old room upstairs. The basement bedroom is bigger and more private but according to our son "had a few draw backs". The main draw back being the closet. Thus we started the "teen boy closet makeover" adventure!
The Before
Here is what the basement closet looked like before. A very boring space with absolutely no storage.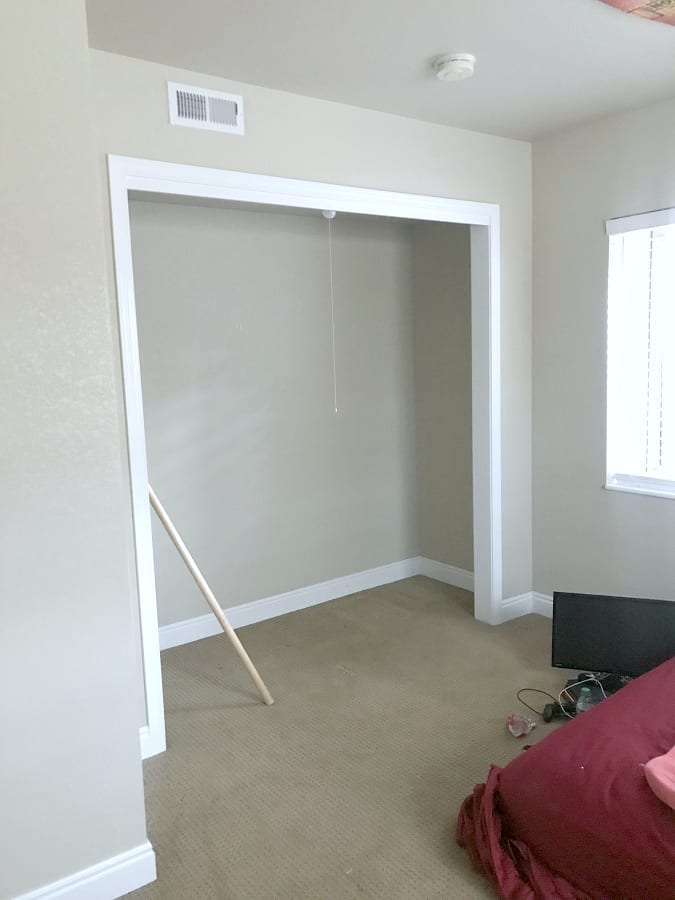 The Process
Both my husband and I have installed closets before (click HERE to see the girl's closet) but at this time we were just too busy to take on another project. So we decided to search for a company to install one for us. I started by googling local companies who install closets. Number one on my search was Space Crafters here in Northern Colorado. They had fabulous reviews so I gave them a call.
The owner Jason came out the next day and provided a free in-home consultation. Immediately after meeting him I was impressed by his professionalism and the quality of his previous projects. I shared pictures with him of what our son was looking for and he created a design for us on the spot! He showed me samples of different designs, wood colors, etc. and even tweaked a few things to make sure this closet fit in our budget. It was such an easy process! Here is what he came up with.
The Design
Once our son saw this design he was so excited. It was just what he wanted and needed! So we gave Jason the green light and schedule the installation. We only waited a few weeks and once installation day came the closet was in and completely done in just a few short hours!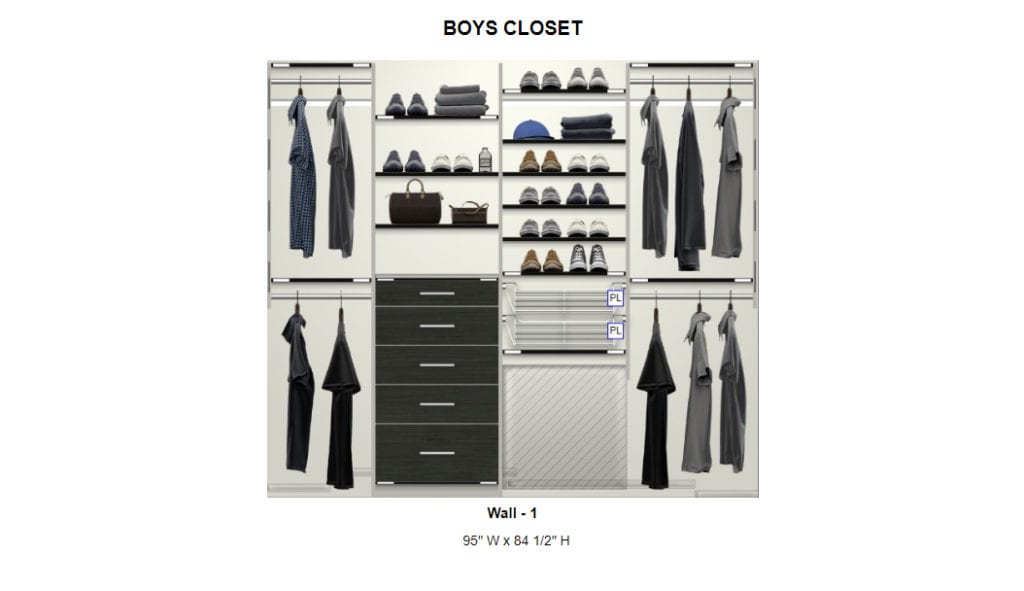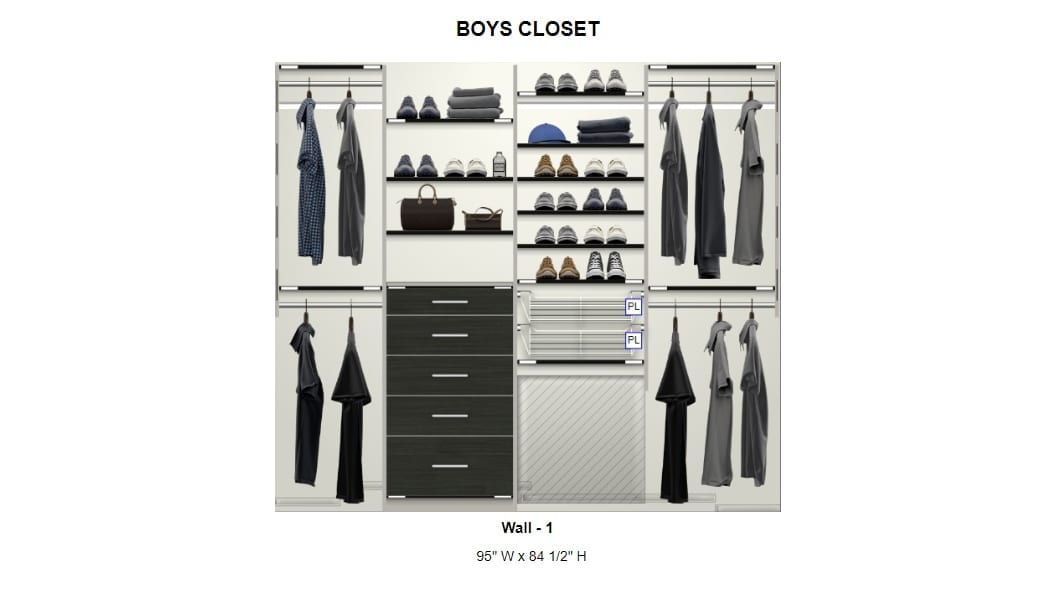 The After
Here is how it turned out. It could not be more perfect for our son! He loves the look and loves that he doesn't need a dresser in his room.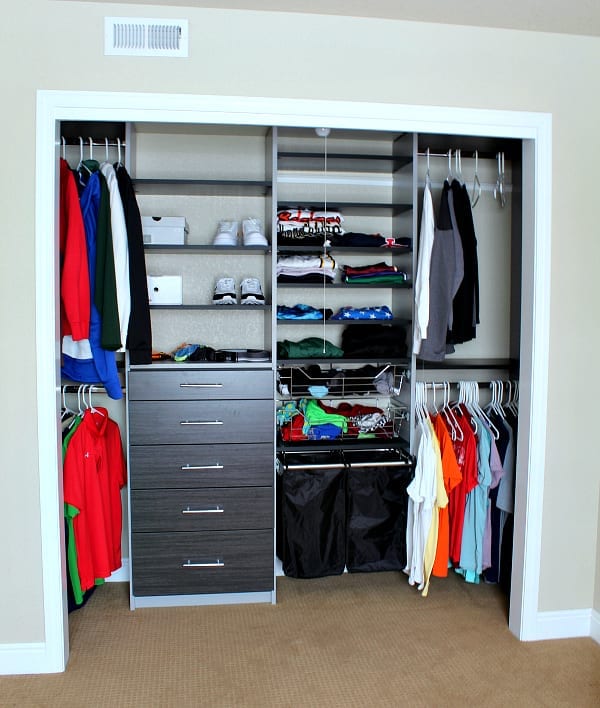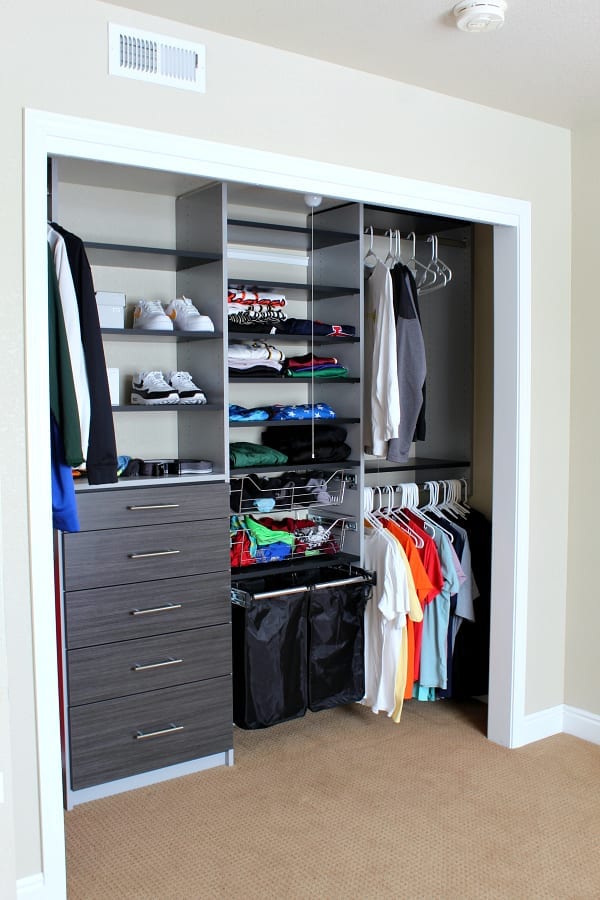 The built in drawers and shelves are so efficient and replace the need for a dresser. I love all of the storage and the ascetics of the closet which is perfect because we plan to leave the closet doors off. Next we will be working on the rest of his room so keep your eyes peeled for more bedroom posts!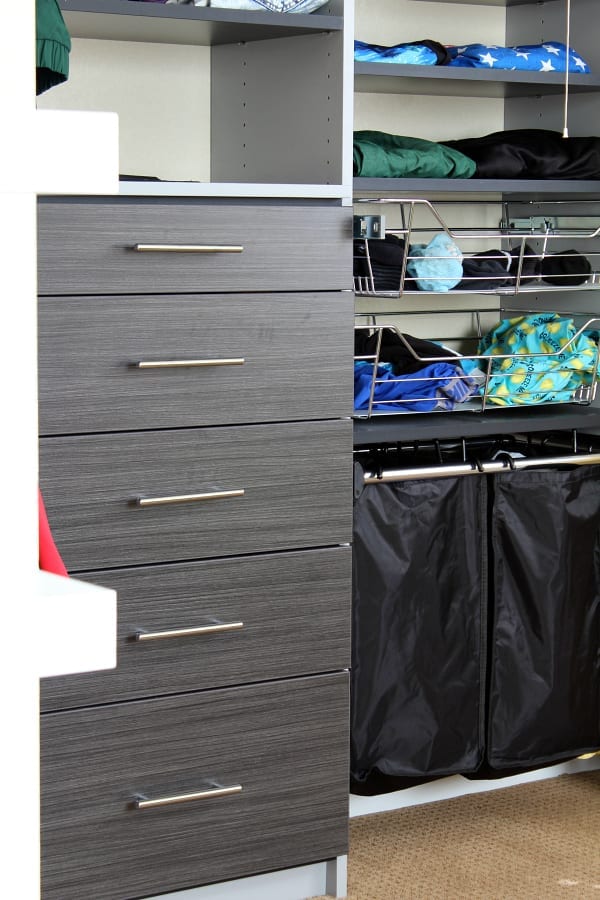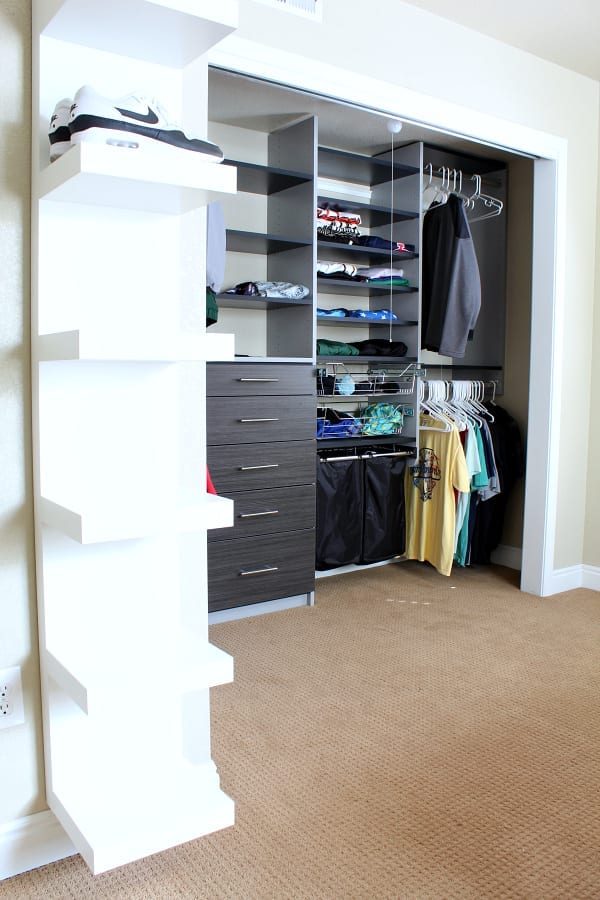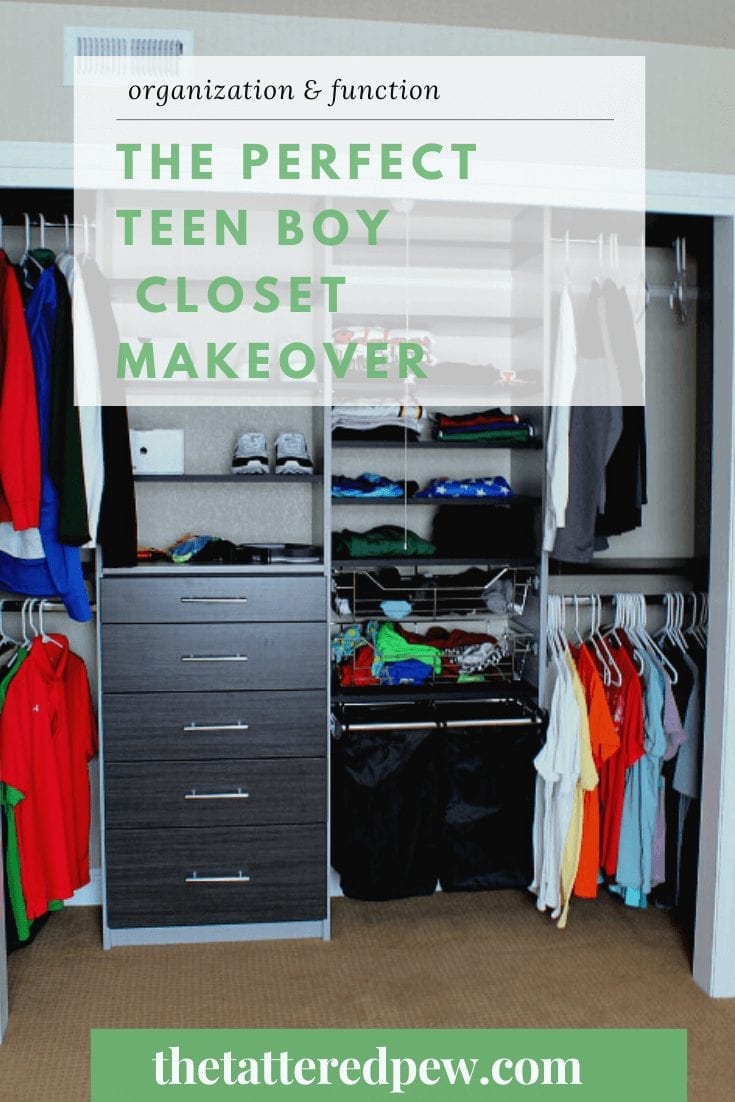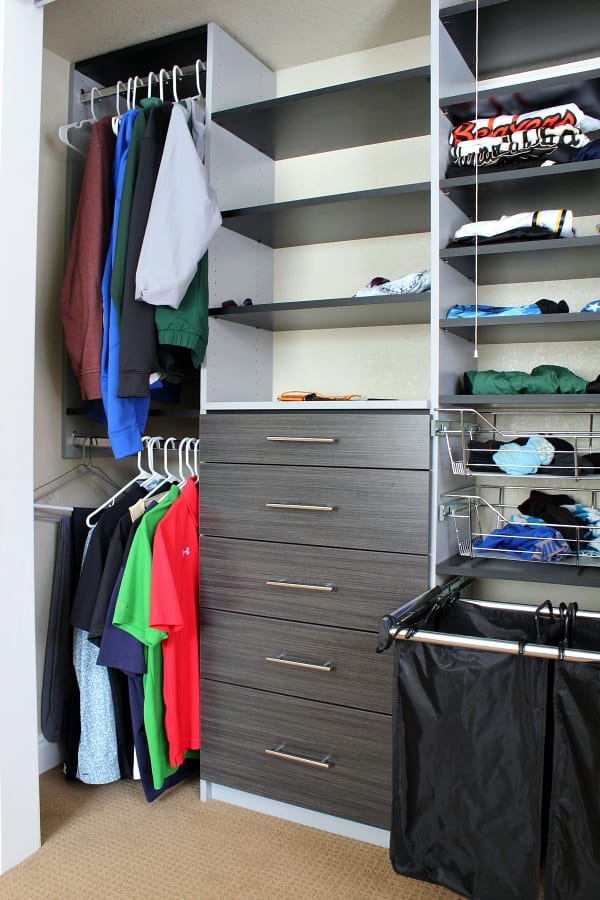 However his favorite part is the pull out laundry bins. Now if we could just get him to actually use them.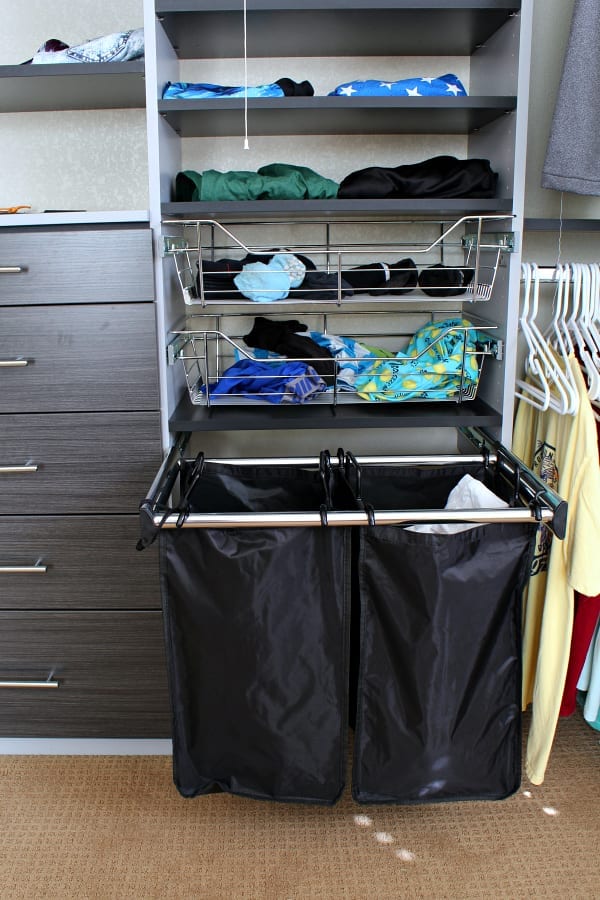 Teen Closet Makeover
So what do you think? It passed the teen boy inspection so that makes us happy! I have to say our teen boy closet makeover came out better than we even imagined! Our son is happy with his new space and I am so thankful to have made such a great connection with the local Space Crafters company. If you are in Northern Colorado and in need of a custom space in your home I highly recommend Jason at Space Crafters. You can tell him Kelly sent you:)
XOXO,
Kelly
Did you like this post? Pin it for later!