Gingerbread House Holiday Decor
As we dive headfirst into the holiday season, there's a trend that's as sweet as it is charming: gingerbread house holiday decor. This year, adorning your space with gingerbread house-themed decorations isn't just a classic touch; it's the hottest trend to embrace. I've fallen in love with Pottery Barn's collection. Today is all about the cutest gingerbread house decor options, perfect for infusing your home with that irresistible holiday spirit. So, let's make this season one for the books with the most delightful gingerbread house adornments!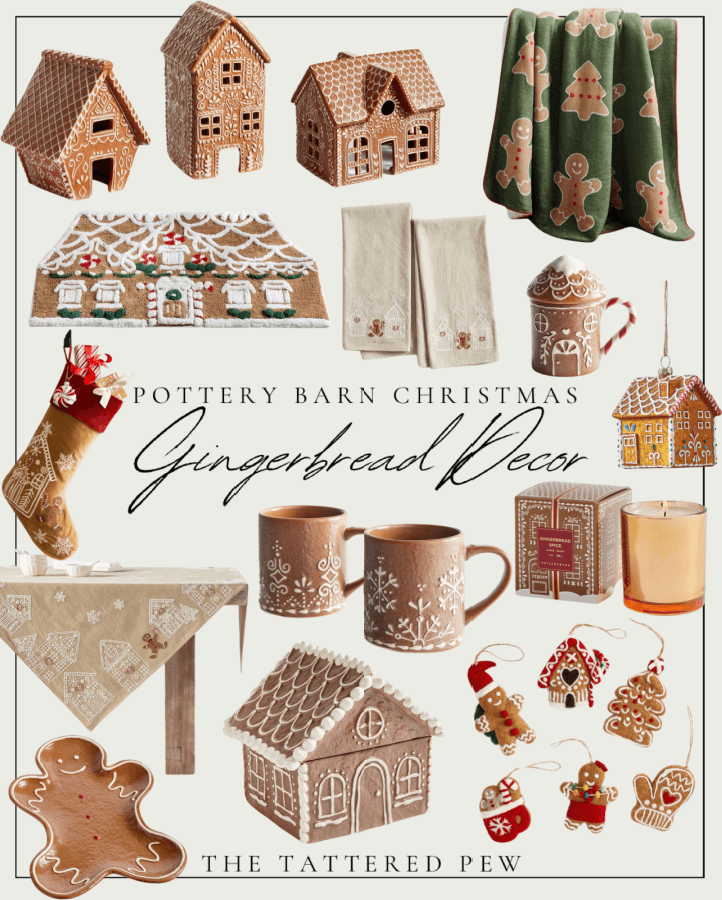 *As an Amazon Associate, I earn from qualifying purchases. This post contains other affiliate links too for your convenience. Click here to read my full disclosure policy.
The Cozy Creative Collaborative Gingerbread Edition
Friends I am so excited to be joining some amazing fellow bloggers for our monthly blog series that we are calling the Cozy Creative Collaborative! This month our theme is anything gingerbread!
Let me introduce you to the ladies. Make sure to visit all of their posts linked here!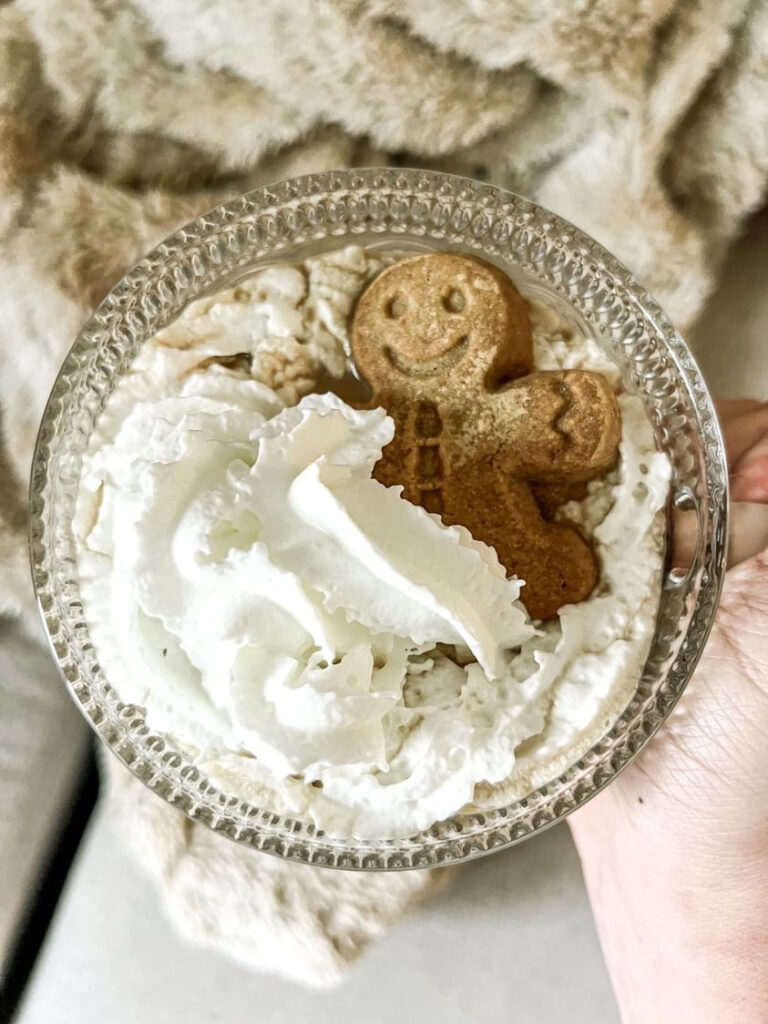 If you are popping over from Charity of Mornings on Macedonia and her Copycat Gingerbread Latte Starbucks Recipe, welcome! Doesn't that look and sound so yummy?!
Shop Gingerbread House Holiday Decor
I've unearthed a treasure trove of delightful gingerbread holiday decor, and it's all conveniently waiting for you at Pottery Barn!
From whimsical gingerbread house ornaments to charming table runners adorned with sweet treats, Pottery Barn has curated a collection that effortlessly blends tradition with a touch of modern flair. Each piece exudes warmth and holiday cheer, transforming your space into a festive haven.
But hurry, a lot of it has been selling out quite quickly!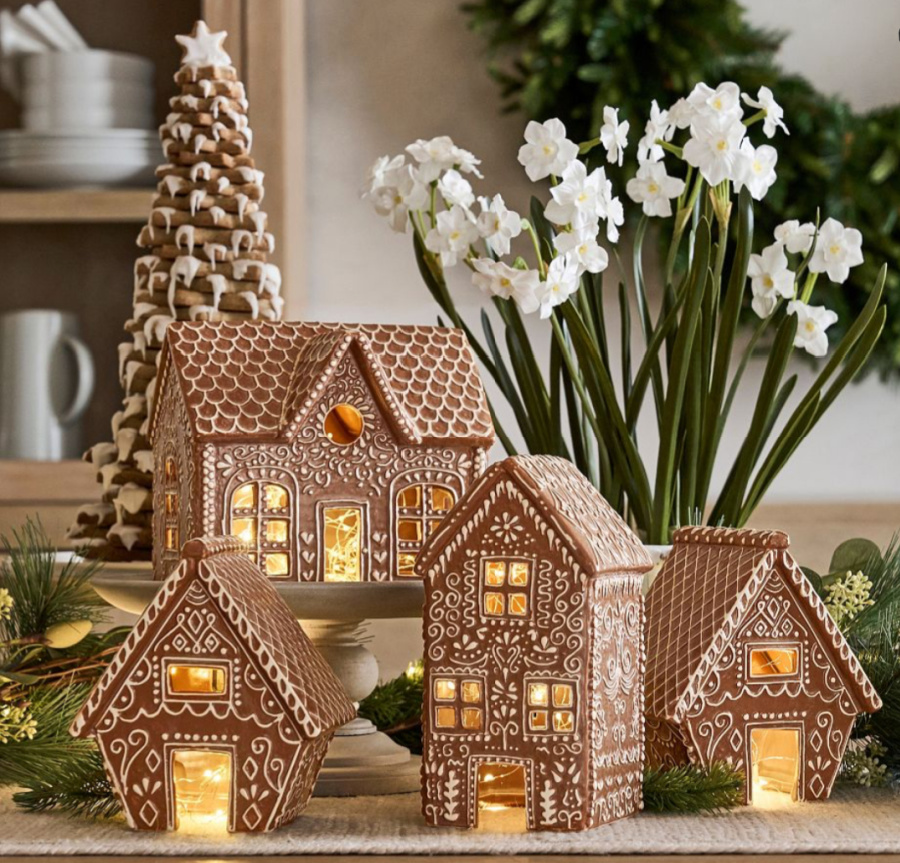 Want to get your hands on these merry treasures? Simply click the images below in my blog post to shop directly at Pottery Barn. It's the perfect way to sprinkle some gingerbread magic throughout your home this holiday season!

Gingerbread House Holiday Decor
As we wrap up this gingerbread-infused journey, I hope you're feeling as inspired and festive as ever. The magic of the holiday season lies not just in the twinkling lights and merry melodies but also in the special touches that make your home uniquely yours.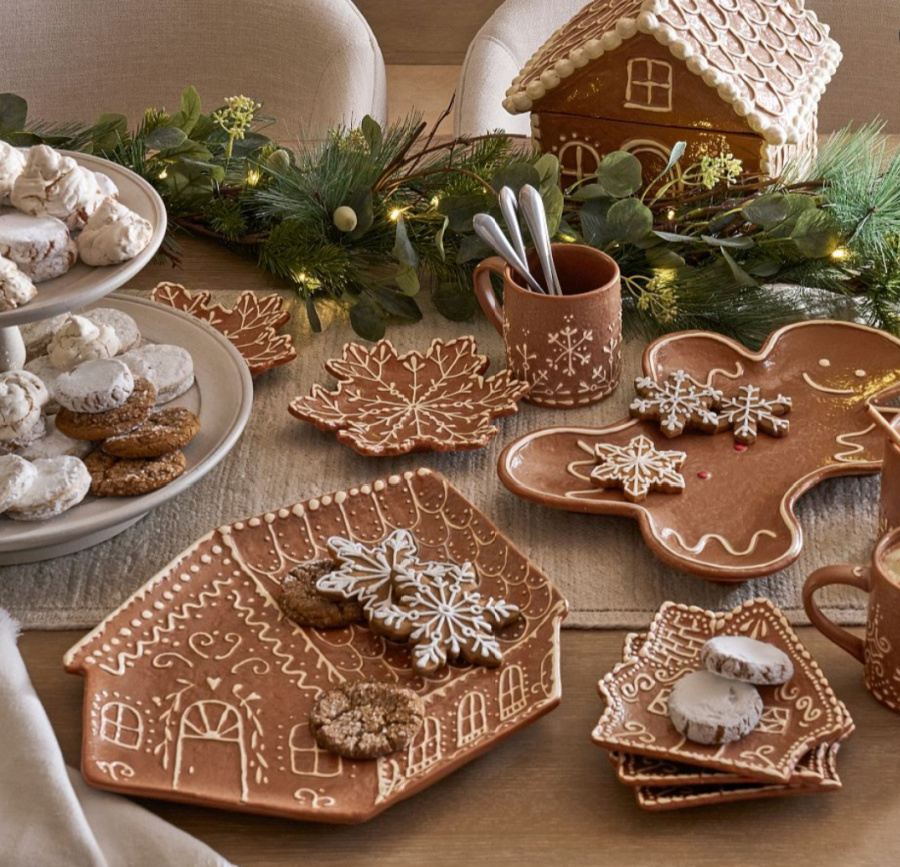 Embrace the sweetness of the gingerbread house trend, let your creativity run wild, and watch as your space transforms into a winter wonderland. Whether you opt for traditional gingerbread hues or add a modern twist, these decorations are bound to fill your home with joy and warmth. So, here's to a season of love, laughter, and the undeniable charm of gingerbread house holiday decor. Wishing you a truly magical and delightful holiday season!
Now make sure to hop on over to Nicolle of Our Tiny Nest as she is sharing her Gingerbread Syrup recipe!
I'd love to have you hang out with me some more! Feel free to follow along with me on any of the platforms linked below.
LTK | Facebook | Instagram | Pinterest | Amazon
xoxo,
Kelly
Did you like this post? PIN it for later!