Simple and Stunning Christmas Tree Decorating Ideas
The countdown to Christmas is on, and if you're like me, you're starting to think about how to decorate your tree. Maybe you want to try something new this year? Or you just want some new ideas on how to repurpose what you already have? No matter your thoughts on your tree decor this year these simple and stunning Christmas tree decorating ideas will inspire you and get you ready for the upcoming holiday celebrations. So grab some inspiration and get started!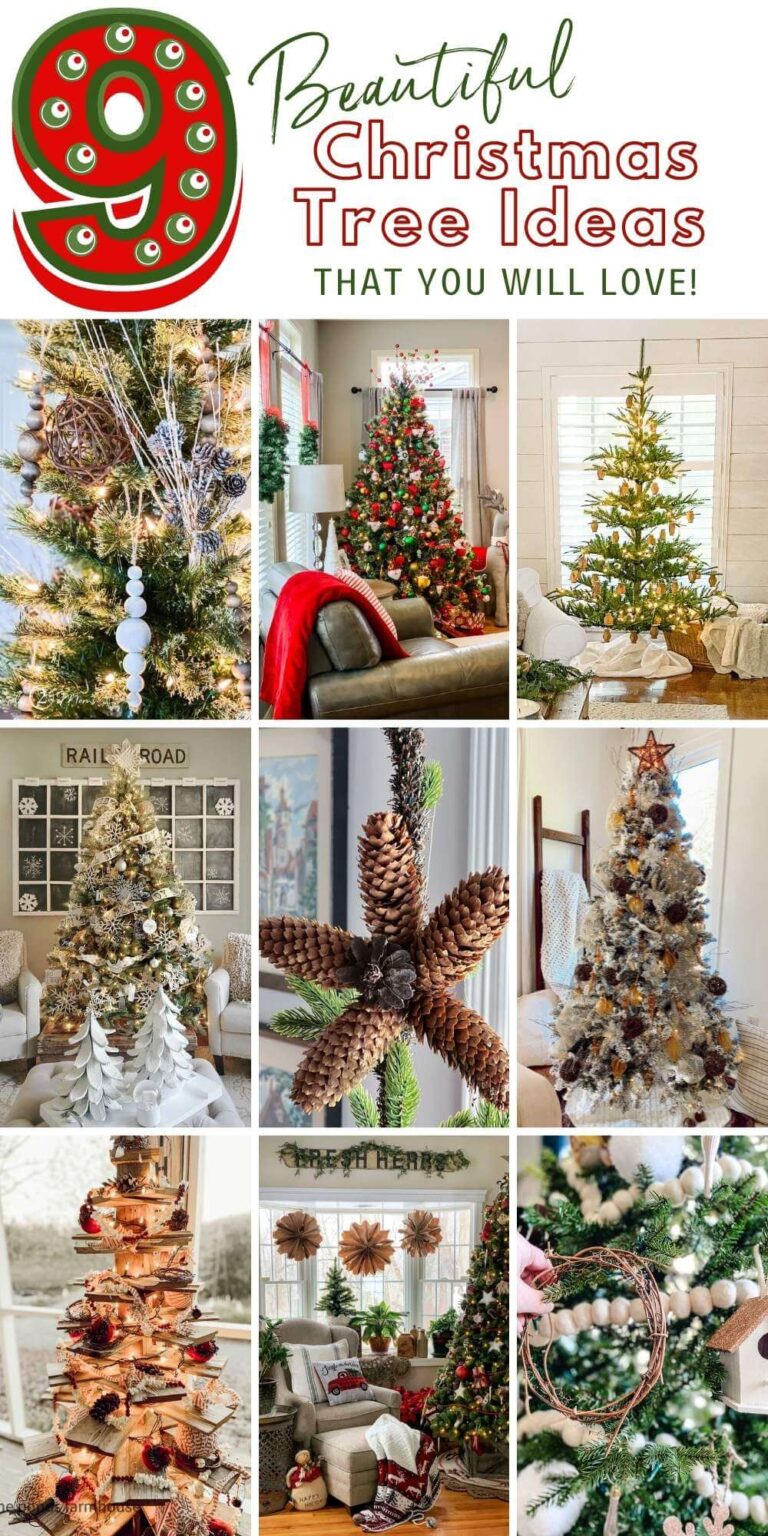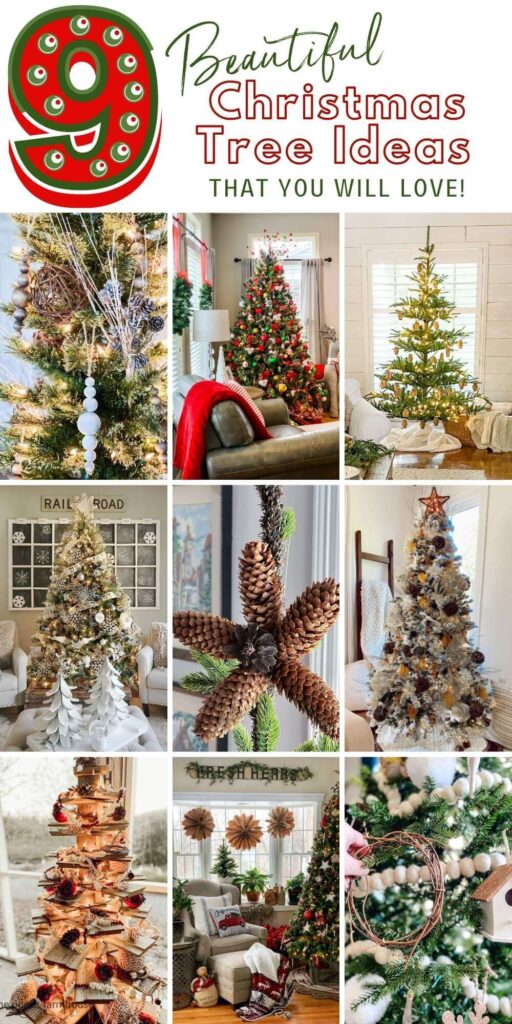 *As an Amazon Associate, I earn from qualifying purchases. This post contains other affiliate links too for your convenience. Click here to read my full disclosure policy.
Simple and Stunning Christmas Tree Decorating Ideas
Each year I find joy in searching for and creating new looks for my trees at Christmas. This year I thought it would be fun to share some of that inspiration with you all as well!
Today is day three of the 10 Days of Christmas Decorating Ideas! If you missed Day 1 , 9 Festive & Fun DIY Christmas Project Ideas and Day 2, How to Decorate for Christmas Outdoors, come stop by!
For the next 7 days, there is a different Christmas theme of the day…today is all about simple and stunning Christmas tree decorating ideas. Are you ready for some tree inspiration?
Ok let's start with a traditional red and green tree! If you are looking to decorate with those traditional colors of Christmas Kim from Cottage In the mitten does it so well. Visit her post full of simple tips on how to create a traditional tree this year with classic decor. You can never go wrong with these colors!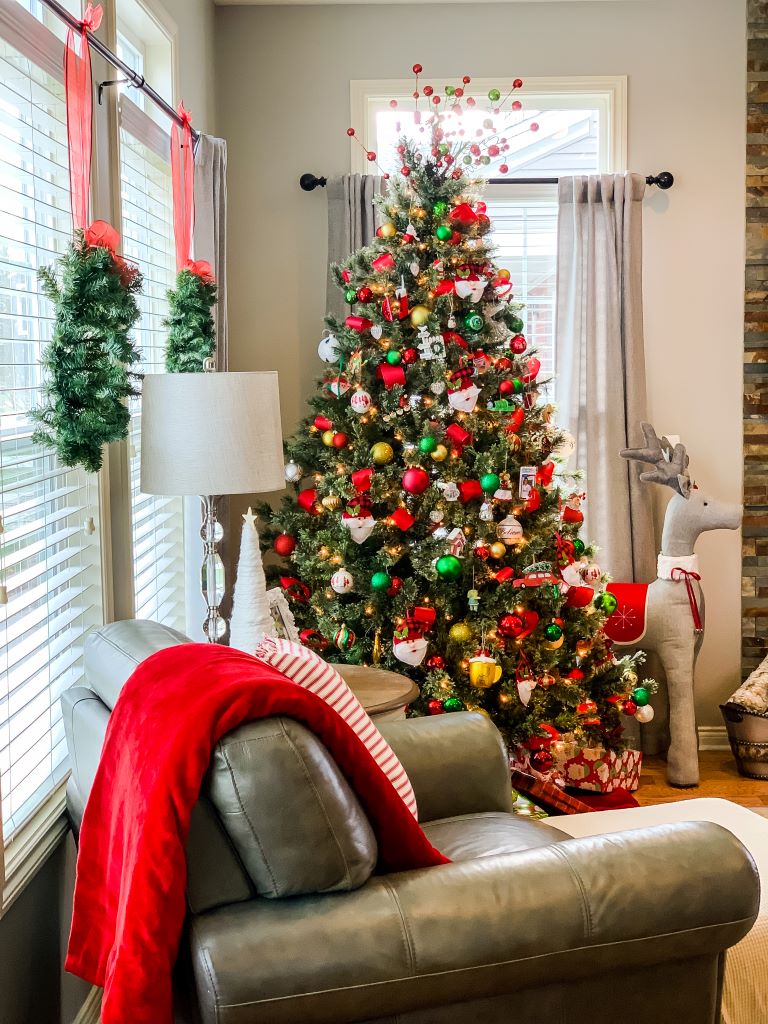 Love a good Christmas DIY tree? Then you will love this step-by-step tutorial on How to Build a Wood Christmas Tree using reclaimed shiplap boards. This is an easy project and Rachel shares just how to create a unique and one of a kind farmhouse-style tree. Also, there's no need to worry if you don't have reclaimed wood because her blog post shares how you can age new wood at the end of this tutorial. A great Christmas DIY!
Want to add some unique character and texture to your Christmas tree? Try this easy tutorial for making ornaments with vintage architectural salvage pieces that Robyn from Robyn's French Nest shared.. You can also use them for gift tags, DIY garlands and more! Bonus: you don't have to worry about breaking them!
Have you ever wanted the kind of Christmas tree that takes people's breath away but haven't known where to start? Lights. Ornaments. Ribbon. Tree-toppers. Well, Merry (early) Christmas because in this guide from Brendt of She Gave it a Go, you will learn how easy it is to do with her 5 expert tree decorating tips! Stop over and read her post on how to decorate the perfect Christmas tree!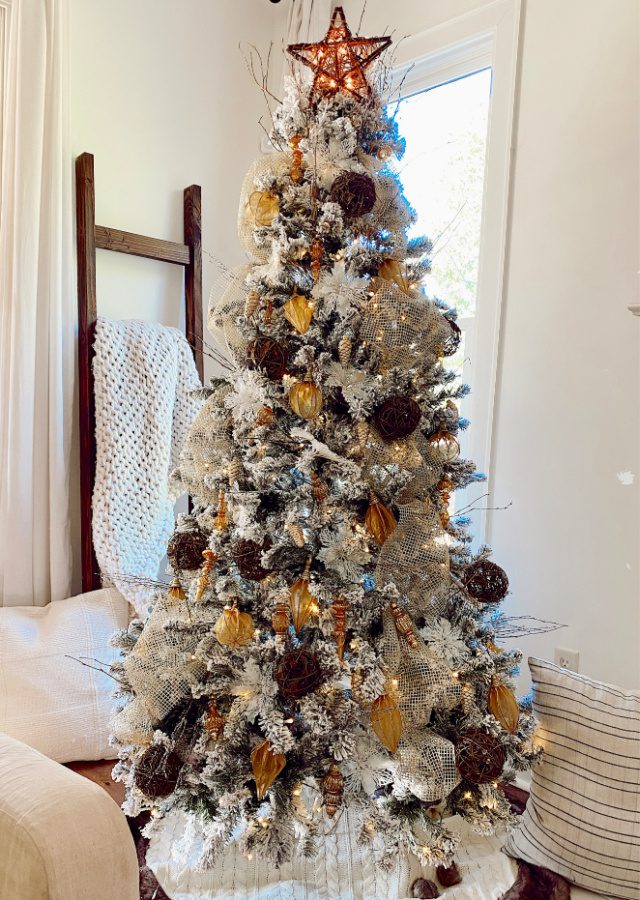 This year I will be incorporating natural elements like pinecones into my winter and Christmas decor. So to get a jump start I made these simple DIY star shaped pinecone ornaments from pinecones in our yard. And let me tell you we have plenty! These turned out even better than I had hope and were budget friendly and easy to make! If you are looking to add natural elements to your tree this year check these out!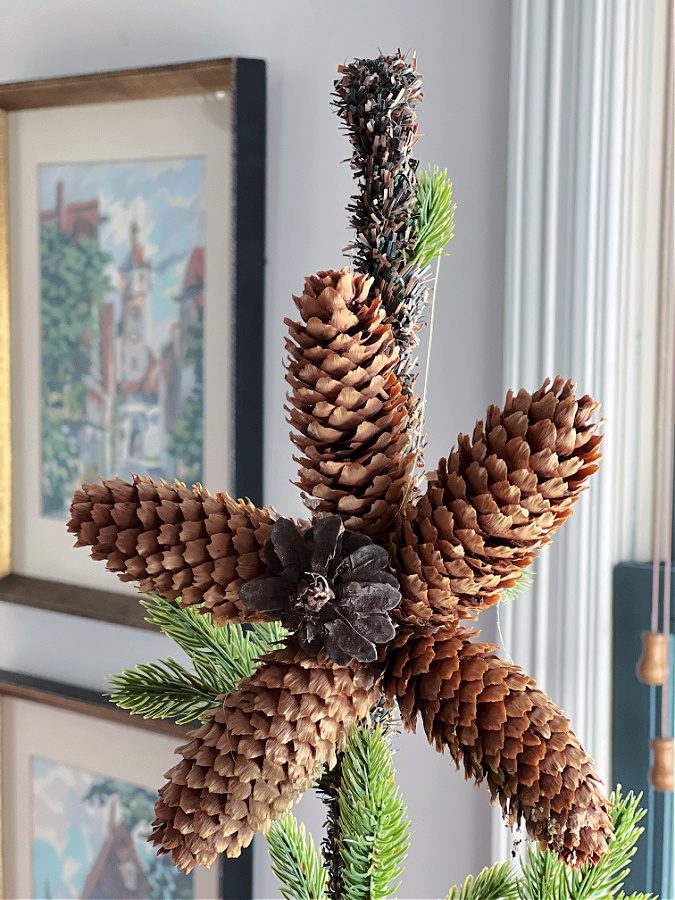 Do you love a tree full of sentimental or handmade ornaments? If so you will love KariAnne of Thistlewood Farms' Handmade ornament Christmas tree! Decorating a Christmas tree doesn't have to be hard or expensive. Here are some easy and inexpensive DIY ornaments to decorate a tree on a budget.
If you are in search of a DIY ornament that is statement worthy and easy look no further! Learn how to make pretty wood bead ornaments with easy to follow steps from Anne and AnnMarie of Simply2Moms. The best part? You can either stain or paint your ornaments to match your Christmas colors and make them personalized to your tree.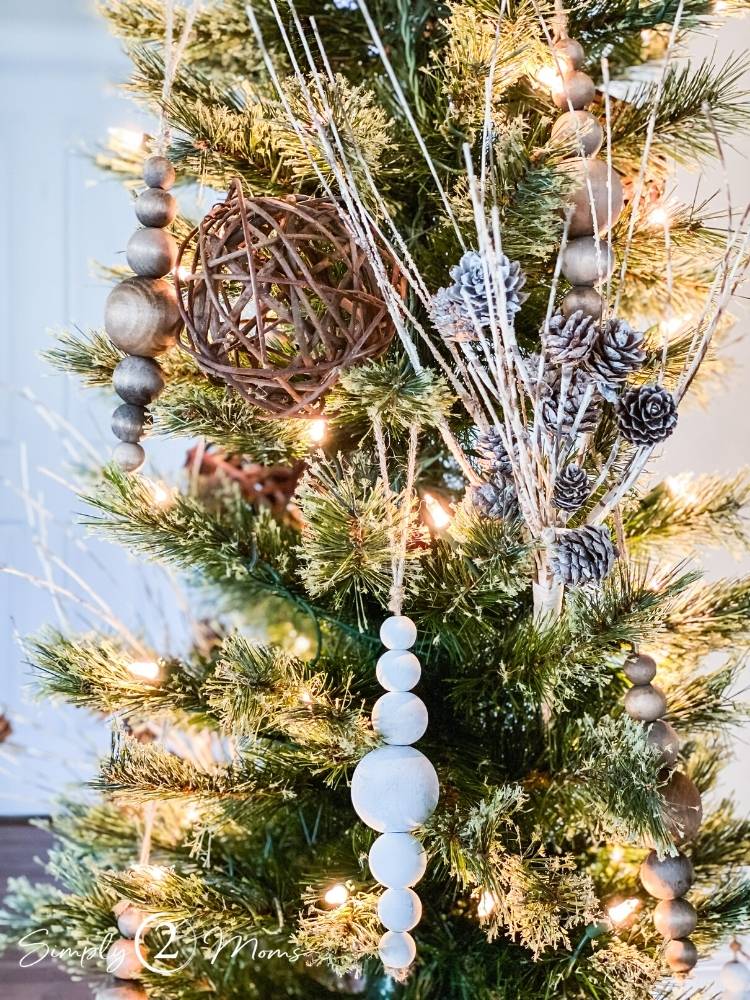 Looking for a few new and creative ways to decorate your Christmas tree this year? Learn how to decorate your tree with a rustic farmhouse touch plus see 17 more different Christmas tree decorating ideas from Stacy of Bricks n' Blooms! So many ideas it will be hard to choose!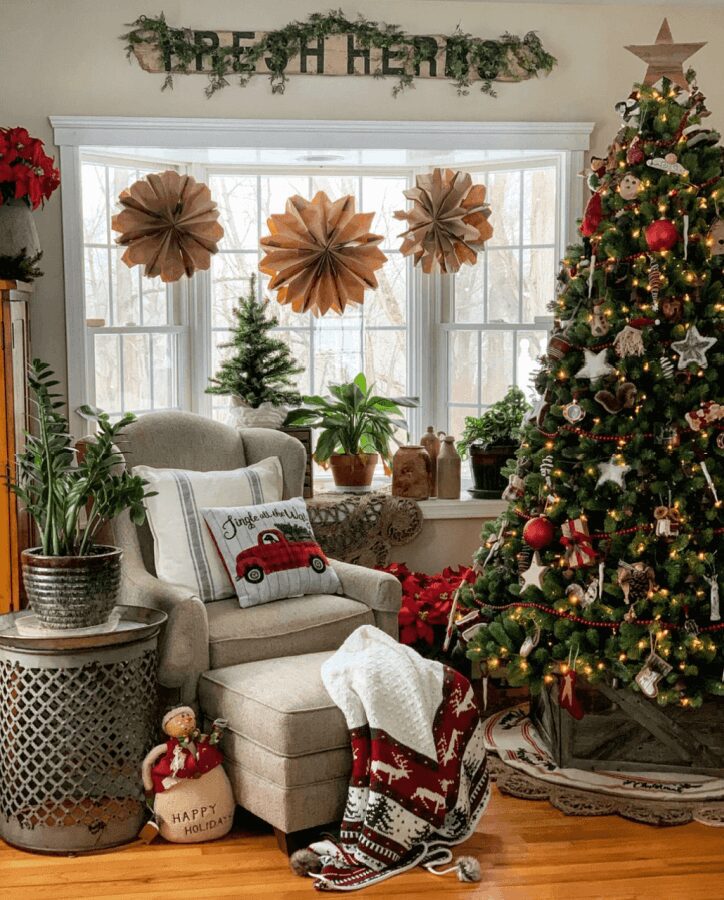 If you are a neutral lover then Jennifer from Cottage on Bunker Hill has the most amazing post all about how to decorate a natural and neutral Christmas tree! Her natural and neutral Christmas tree is decorated with lots of whites and brown shades along with ornaments made from natural elements like wood and metals. She is the queen of DIY's so I suggest stopping by!
Need a New Tree?
If you need a new Christmas tree this year I have rounded up 20 of the best artificial Christmas trees for you all in one spot!
Simple and Stunning Christmas Tree Decorating Ideas
Do you have a plan for your trees decorations yet? Whether you're looking for something simple and stunning or want to dive into a creative project, we've got you covered. From tree inspiration to ornament ideas to step-by-step guides, we've got all the resources you need to make this Christmas one to remember. So get started planning and decorating today – the holidays will be here before you know it!
I'd love to have you hang out with me some more! Feel free to follow along with me on any of the platforms linked below.
LTK | Facebook | Instagram | Pinterest | Amazon
xoxo,
Kelly