How to Decorate for Christmas Outdoors
Are you looking for new ways to decorate for Christmas this year? Outdoor decorations can be a lot of fun, and they're perfect for families who want to get into the holiday spirit. In this post, we'll show you some of our favorite ways to decorate your home's exterior for Christmas. So grab a hot cocoa and get ready to get inspired!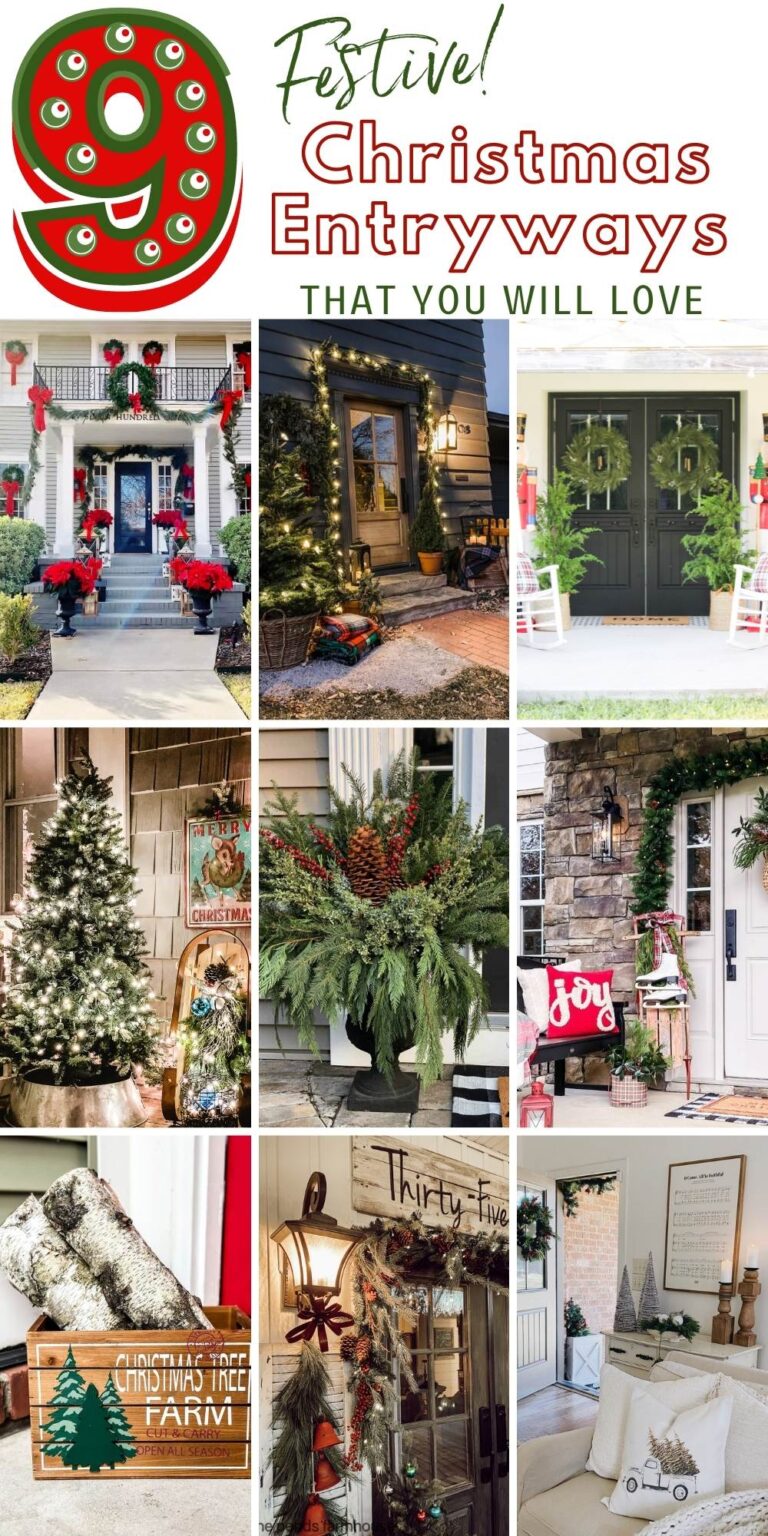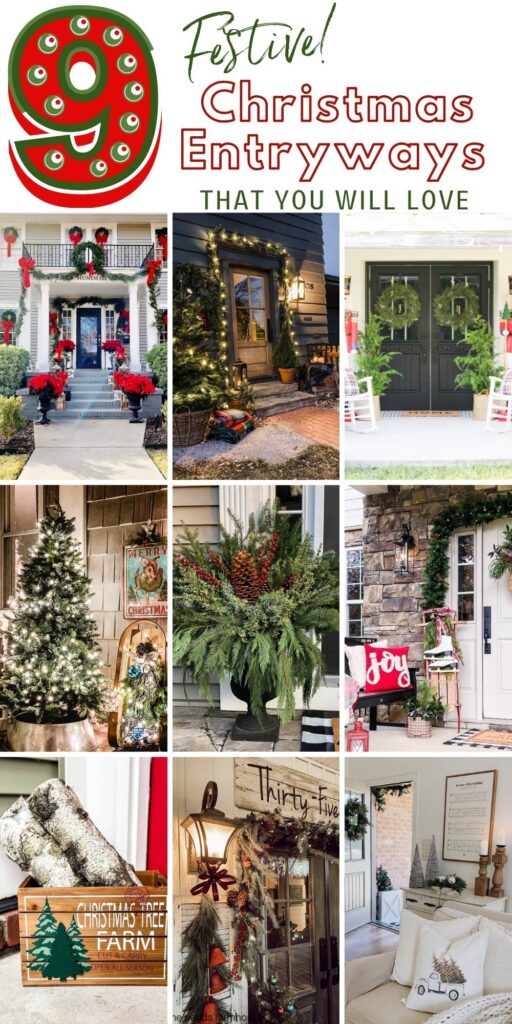 How to Decorate for Christmas Outdoors
Today is day two of the 10 Days of Christmas Decorating Ideas! If you missed Day 1 , 9 Festive & Fun DIY Christmas Project Ideas, stop by!
For the next 10 days, there is a different Christmas theme of the day…today is all about how to decorate for Christmas outdoors. Are you ready for some outdoor inspiration?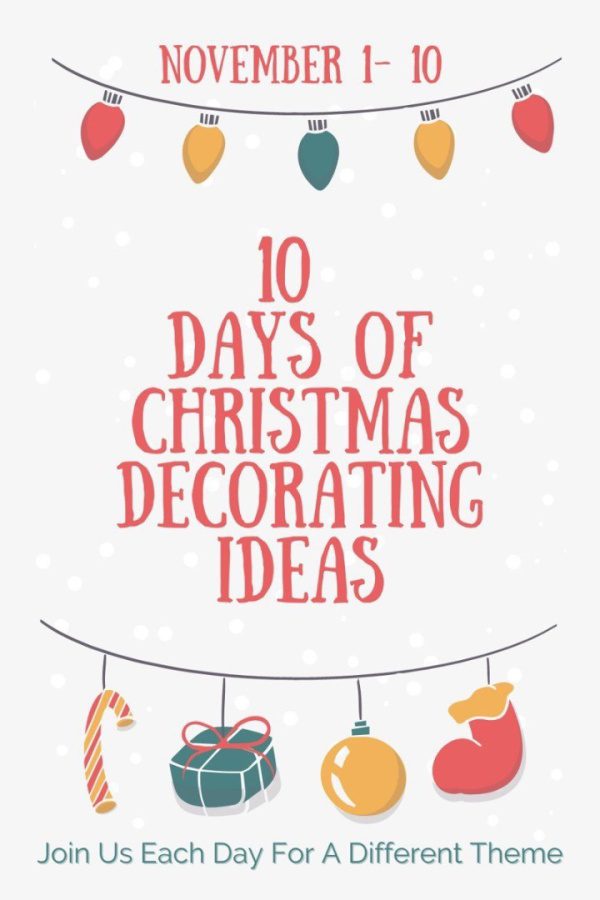 Looking for some step by step tips on where to start when decorating your porch for Christmas? Jennifer from Cottage on Bunker Hill does just this and even shares pictures along the way. Her final porch product is just beautiful. You will love learning where she found her inspiration and just how easy decorating for the holidays can really be. See the full post here!
Kim is all about having a welcoming porch with traditional colors when it comes to Christmas. In her post she shares 3 easy ways to keep outdoor decorating for Christmas simple on your porch. Everything from the door, to greenery to decor. Such a darling and welcoming entry that you don't want to miss. You can see the full post here!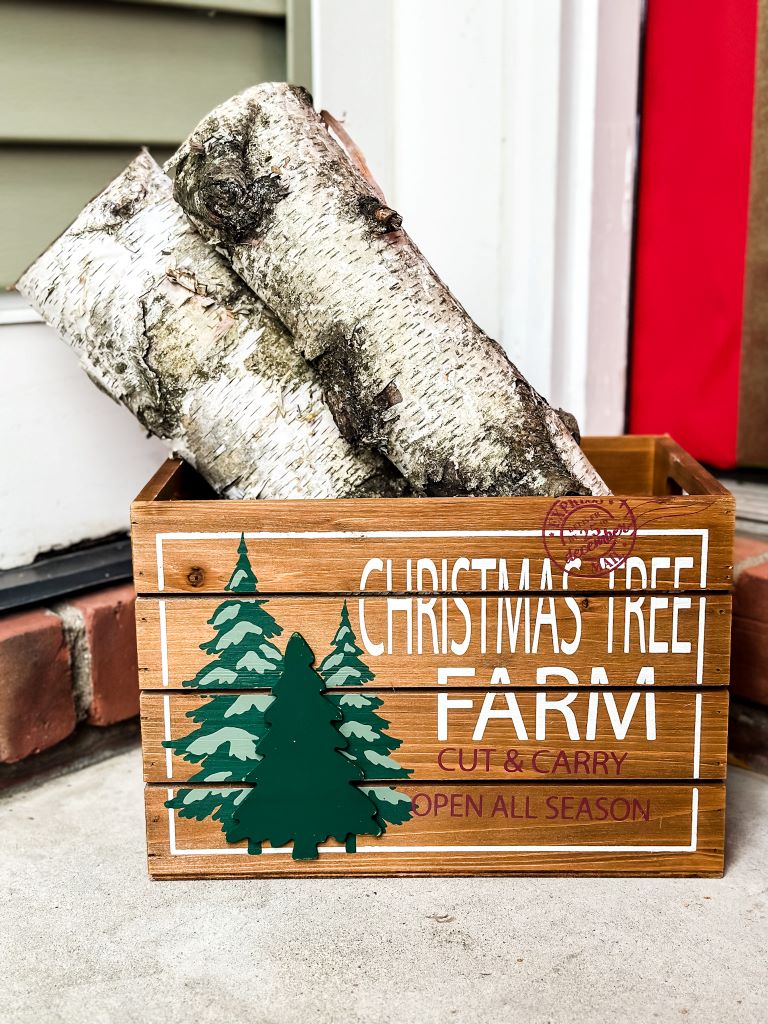 One of my all time favorite porches belongs to Rachel from The Ponds Farmhouse. Each year I look forward to seeing how she decorates it for Christmas. Her outdoor decor ideas are always so inspiring. And this post has 4 other porches being shared besides hers. Get ready for some beauty! You can visit the full post here!
Do you agree that first impressions are important? I always want my guest to feel welcome from the moment they walk up to our home. Robyn from Robyn's French Nest show you how to create the most welcoming and festive entrance for your family and friends this year with these 5 easy, budget-friendly, and beautiful Christmas front porch ideas for small or large porch spaces! See the full post here!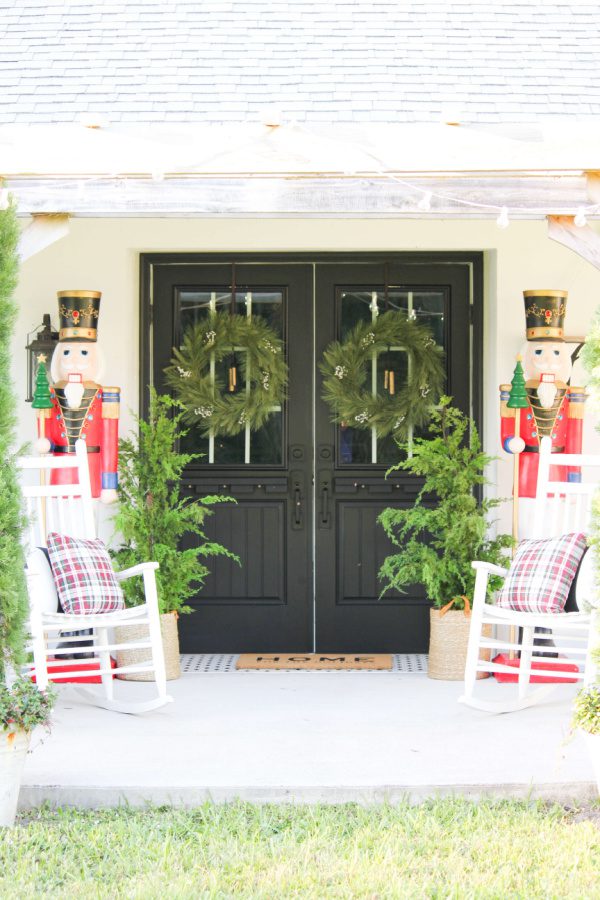 Looking for some indoor and outdoor Christmas inspiration this year? My blogging bestie Brendt is sharing a peek at several spaces of her lovely home all dressed up for Christmas. If you love taking tours then you will love her home and her beautiful style. You can visit the full post here!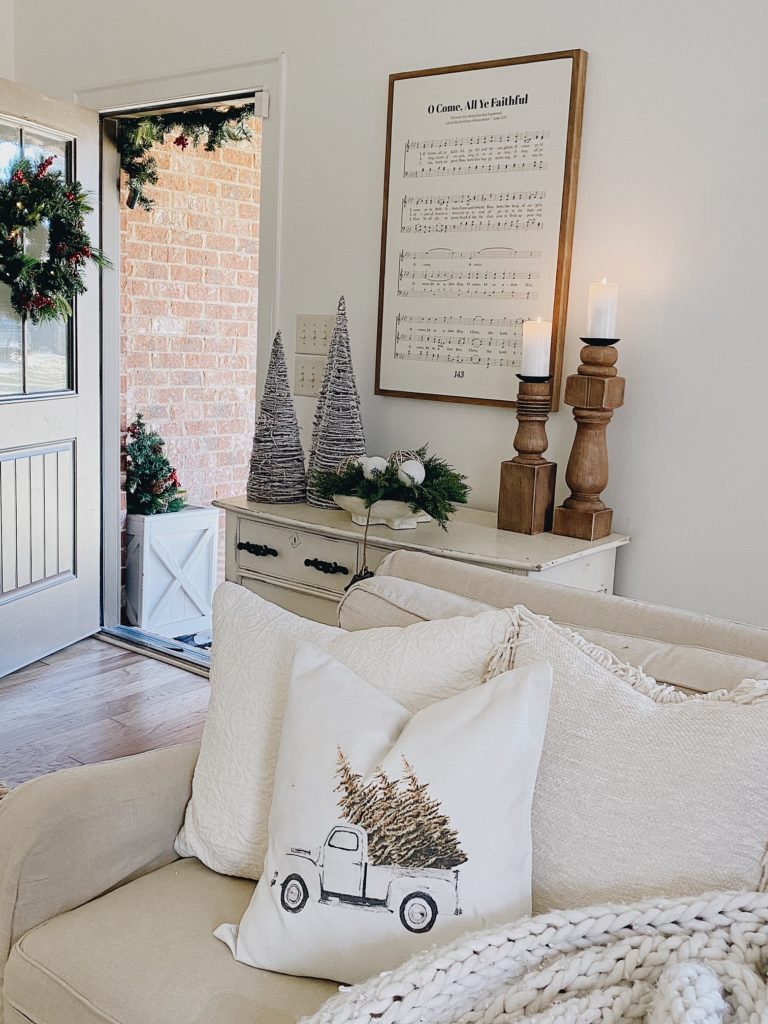 Last year was our first Christmas in this home! And after moving from a house that had a porch, I had to figure out how to decorate the steps. I had a lot of fun figuring out how to decorate for Christmas outdoors and in a smaller area. Let's just say I had no trouble and can't wait to do it again this year. You can visit the full post here!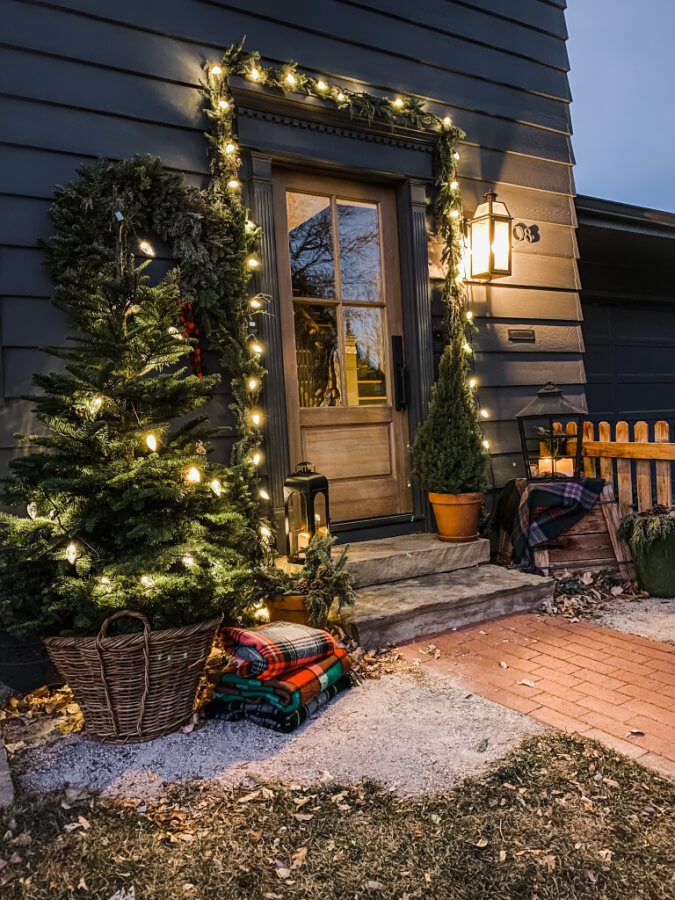 Here are several easy and inexpensive decor ideas to add a little holiday to your front porch. There is something so charming about classic colors for Christmas and especially using those colors outdoors. KariAnne is the owner of this gorgeous home and shares her thought process on bringing this beautiful outdoor Christmas display to life. You can visit the full post her!
Don't have a huge front porch? Need help with some decorating ideas this Christmas? You'll love these easy ideas to decorate a festive small porch for Christmas this year. Create a beautiful entry to your home with real and faux greenery, vintage finds and cozy textures. Anne and AnnMarie share 7 easy and festive ideas on just how to decorate those small outdoor spaces while keeping it looking gorgeous. Visit the full post here!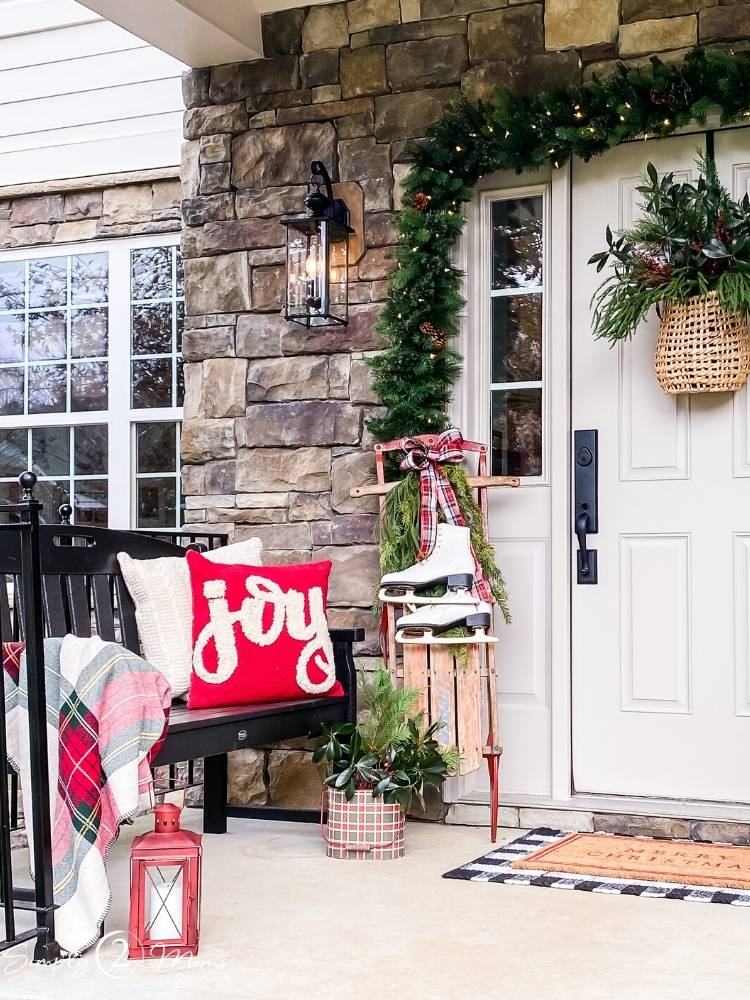 Stacy is one of my favorite bloggers to follow when it comes to gardening and the outdoors. So of course she has a fabulous post all about winter gardening and budget friendly outdoor planters. Her directions and pictures for making planters with winter greenery has me so inspired. Visit the full post here.
How to Decorate for Christmas Outdoors
Outdoor Christmas decorating can be so much fun! I love trying new things each year, and I hope you do too. What are your favorite ideas for decorating the outside of your home for Christmas? Let me know in the comments below – I'd love to hear from you. And if you need any help getting started, don't hesitate to reach out. I'm always happy to share my tips and tricks with fellow holiday enthusiasts. Happy decorating!
I'd love to have you hang out with me some more! Feel free to follow along with me on any of the platforms linked below.
LTK | Facebook | Instagram | Pinterest | Amazon
xoxo,
Kelly
Did you like this post? PIN it for later!