How To Refresh Your Half Bath On A Budget
This post is sponsored by Sivan Social. All comments and opinions are my own.
Needing some ideas on how to refresh your half bath on a budget? Today I am sharing simple ways to update a small bathroom with simple tasks like changing out your mirror, towel bars and accessories!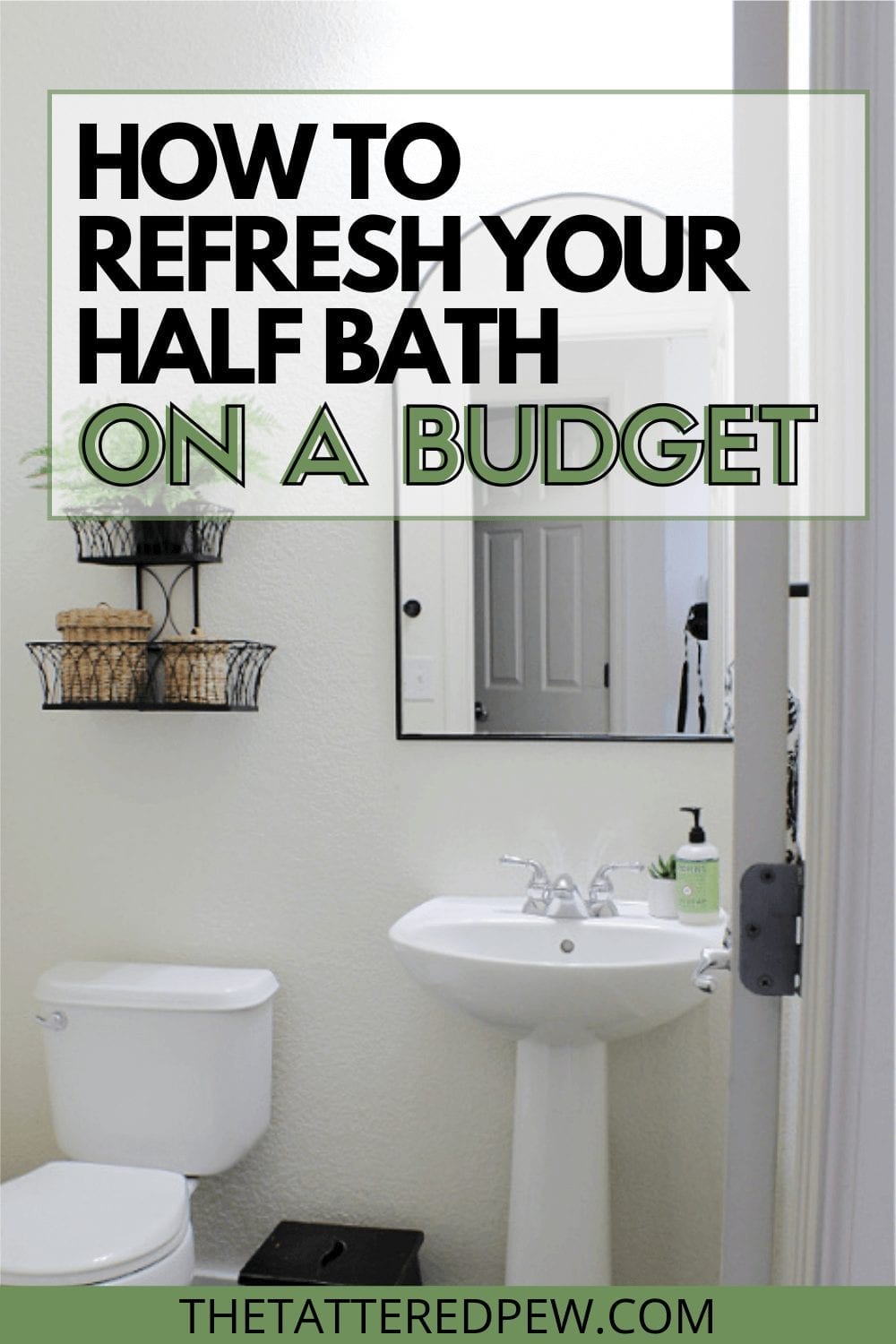 How To Refresh Your Half Bath On A Budget
I have been busy! Last week I shared my half bath makeover plans and mood boards…with you all and guess what?! I have completed Part 1: How To Refresh Your Half Bath on a Budget! A huge thanks to my mom for helping me get this done in just a few hours and for under $200!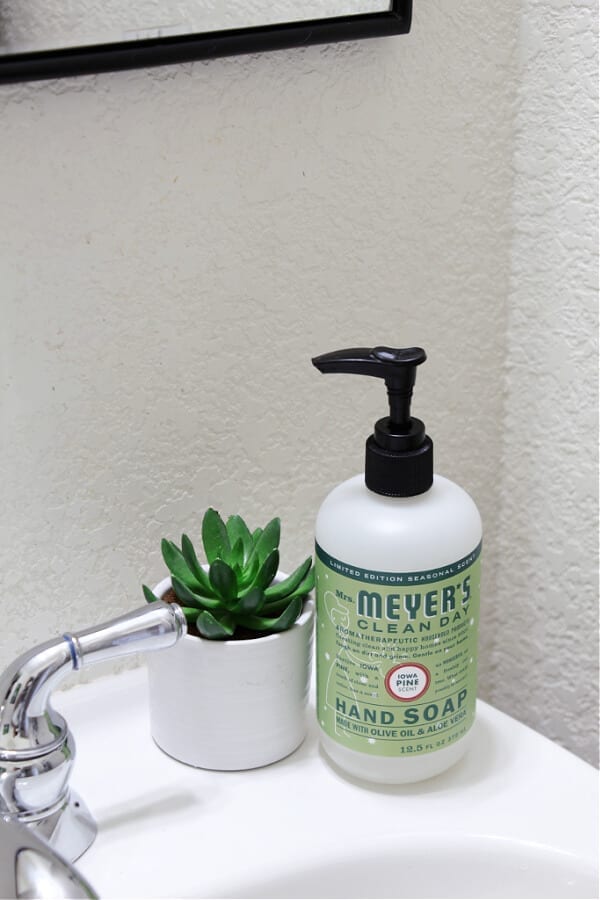 I am calling this a refresh because I am doing a simple makeover of this bathroom on a limited budget, which is part 1 of a larger project in the future! This week I was able to transform our half bath in just one afternoon with some gorgeous items from HomeDepot.com. And guess what? In case you are in the mood for some new items to refresh a space of your own, they are having an incredible sale: Save Up to 30% on Select Furniture, Decor and Kitchenware at HomeDepot.com from 4/7/21 – 4/20/21.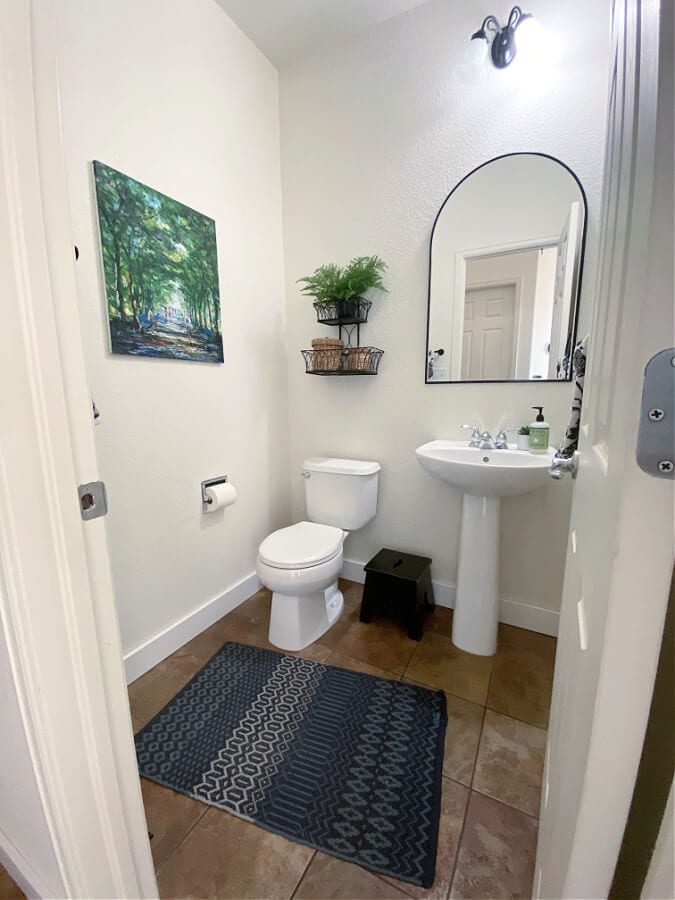 Our Half Bath Before
Let me remind you what our bathroom looked like BEFORE. This is our downstairs half bath that most of our guests use and it has always been pushed to the end of our list. Builder grade boring is what I like to call it.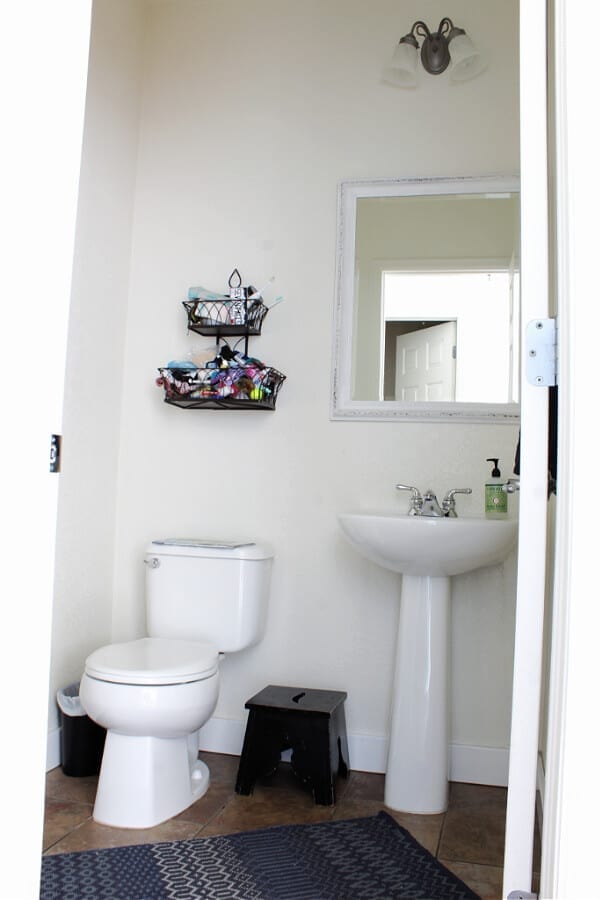 Shopping For Updates
The first thing I did when preparing for this refresh was do some on-line shopping on HomeDepot.com. I have been so impressed with their home decor selection lately and knew I would be able to find just what I was looking for.
The Home Depot has a great, online-only decor selection, including furniture, home & wall decor, kitchenware, small kitchen appliances, bed & bath textiles and even tabletop decor (like dinnerware, glassware and serveware)!
The Updates
While shopping on-line at Homedepot.com I found this gorgeous black accent mirror! It caught my eye right away. The minute I took down our old white mirror and replaced it with this black beauty I knew this refresh was going to make me smile!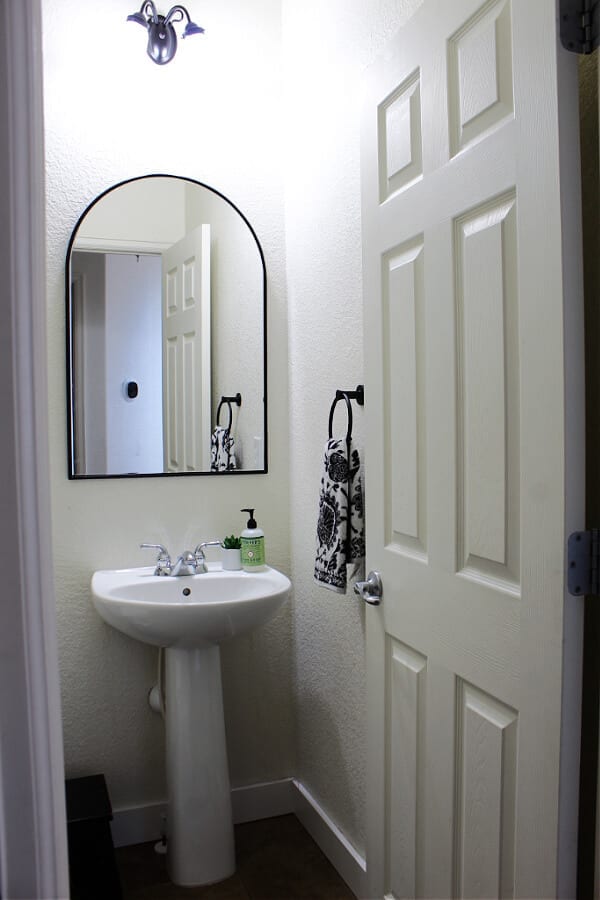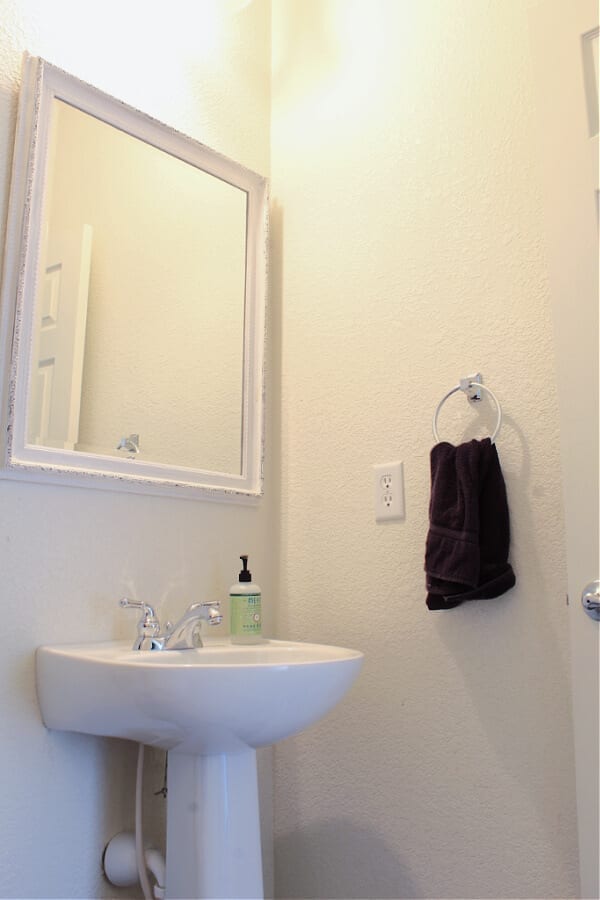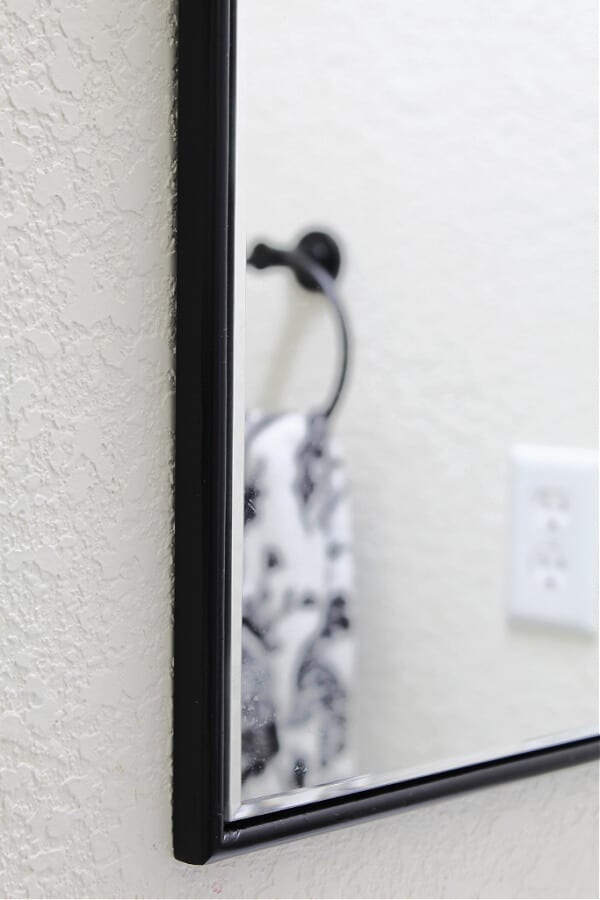 After we hung the mirror we replaced both towel racks with new matte black ones to match the mirror. Black is such a classic color and I love how it pops on our white walls.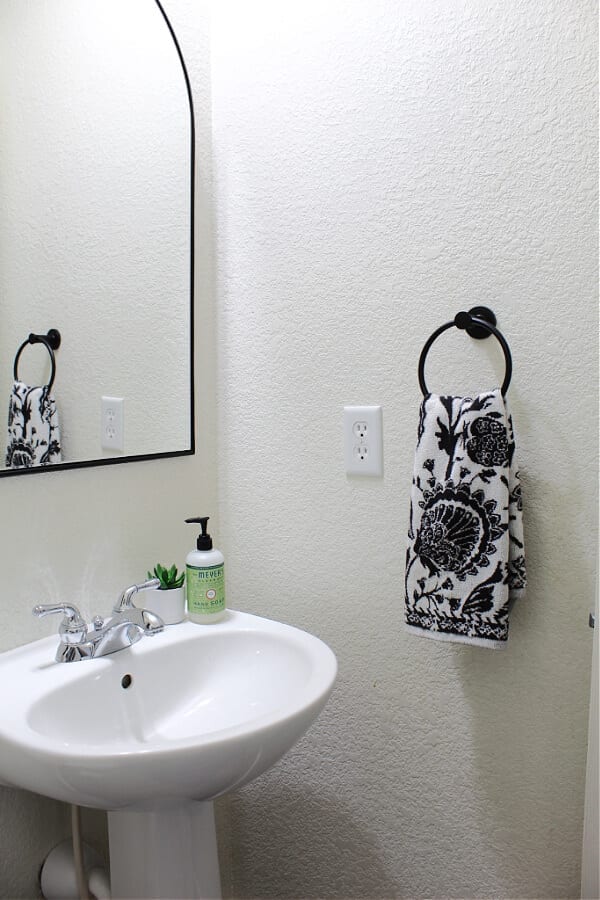 Below is the new matte black towel ring. We installed this in just a few moments in the same spot as the former one.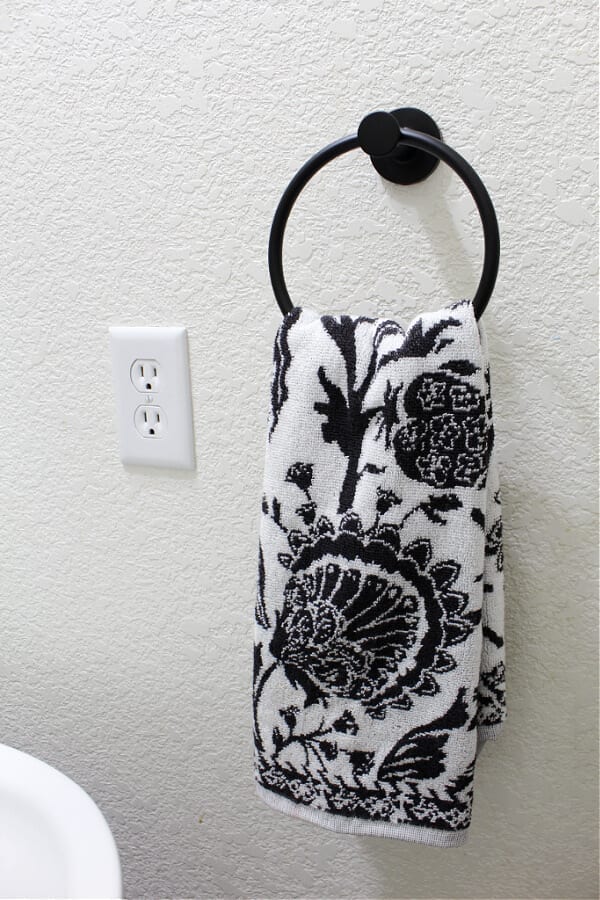 Next, is the 18 inch matte black towel bar. This is now on a new wall. We moved it to the same wall as the door instead of the wall to the left of the mirror. This simple moved freed up more space for some pretty art!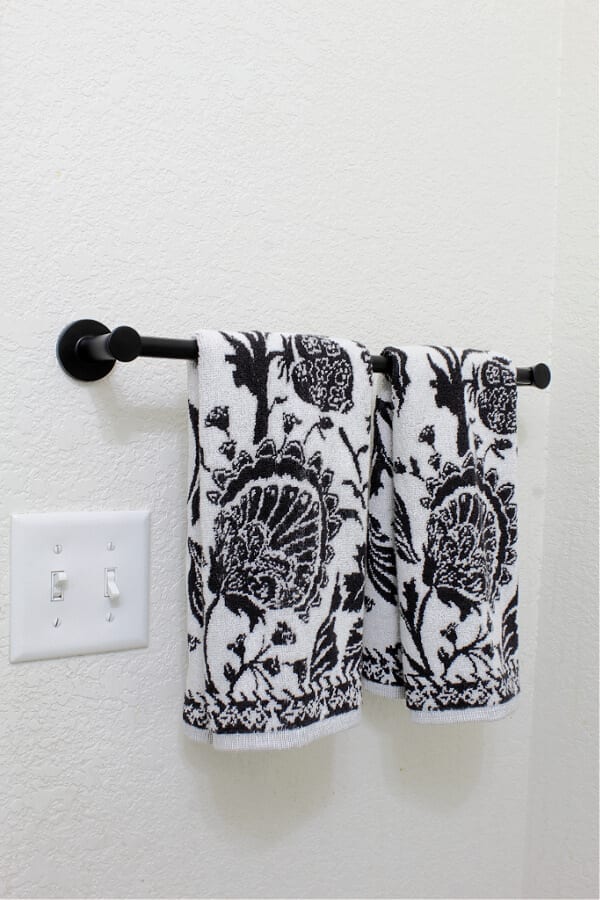 You can see the art (moved from my family room) and new towel bar in the reflection of the mirror.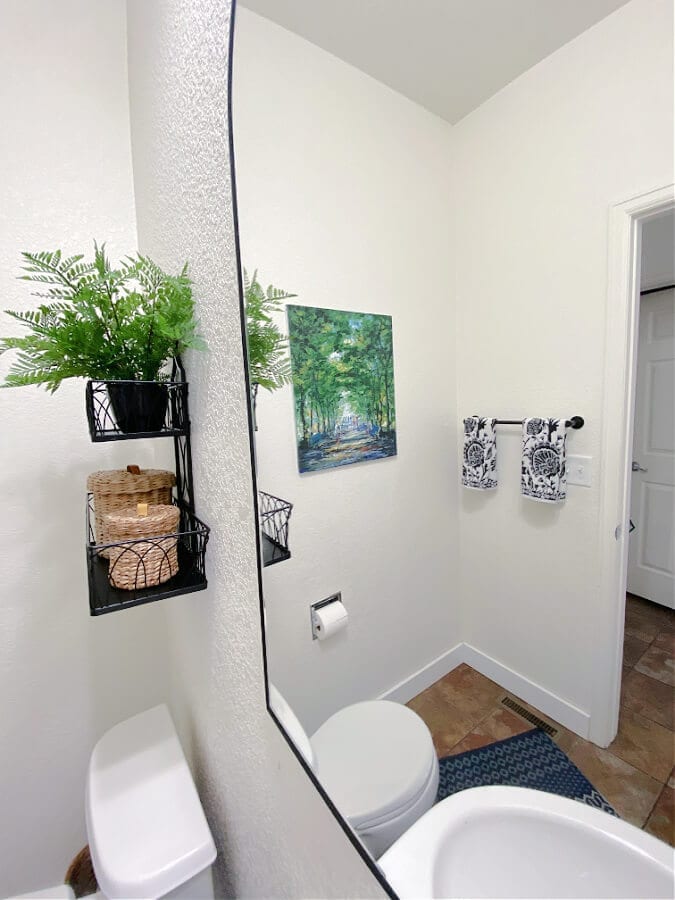 Paint Is My Best Friend
Once the mirror was up I knew that our tiny little silver light fixture and brown wall basket were not going to cut it. So for this half bath refresh I grabbed a can of Rustoleum black spray paint in satin from Home Depot and sprayed our existing fixture.
What a difference it made!
The light no longer sticks out like a sore thumb with the new mirror.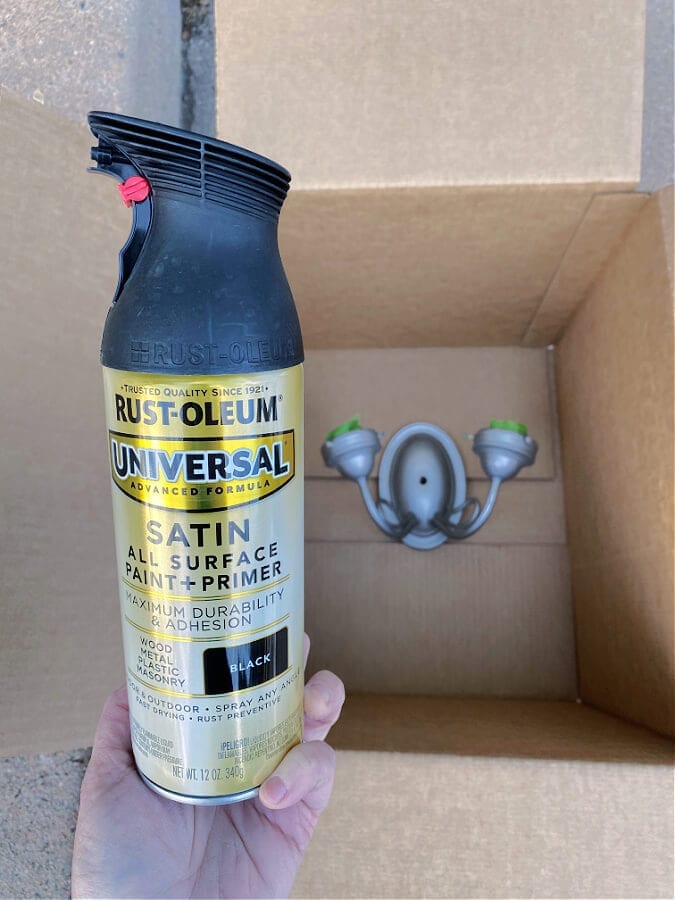 *It was hard to get a good picture of the newly painted light fixture. So I apologize for the quality of the picture.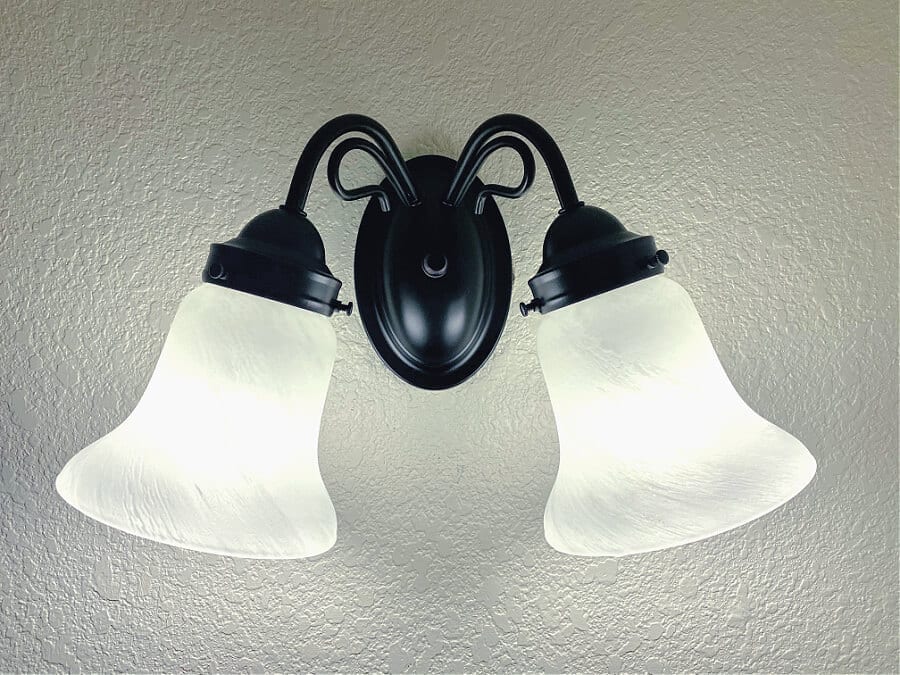 I also sprayed the brown metal hanging tiered basket to match.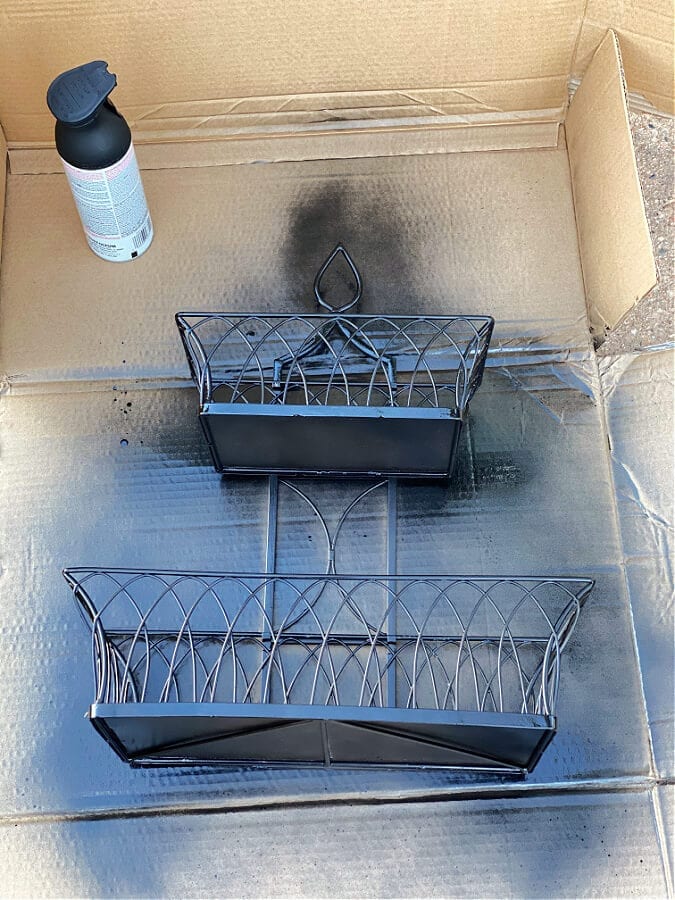 After painting it I of course had to style it a bit. 🙂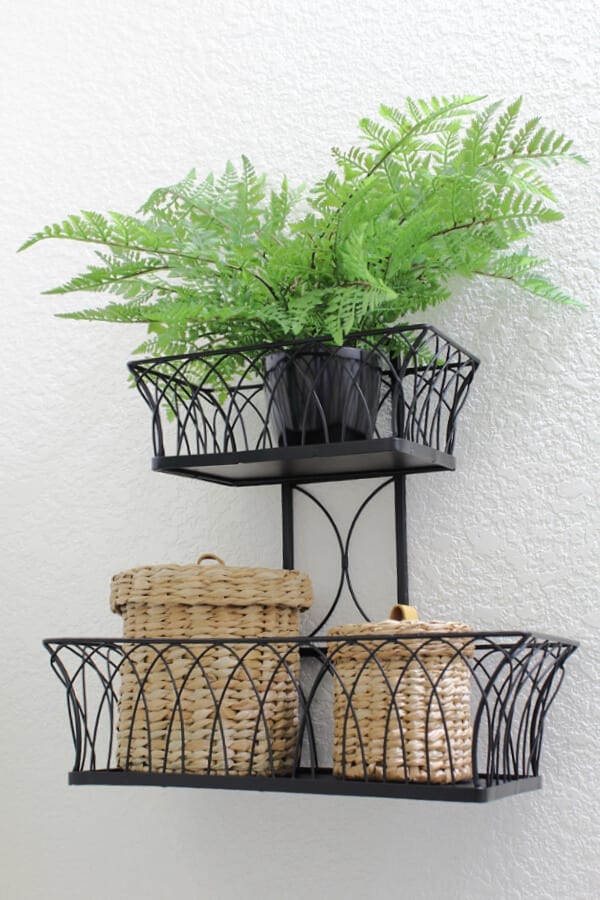 How To Refresh Your Half Bath On A Budget
Being able to make these simple changes for just $200 and see such an immediate result made me so happy. It just feels so fresh and updated and no longer plain. Plus I feel so good that it didn't break the bank yet still looks so good!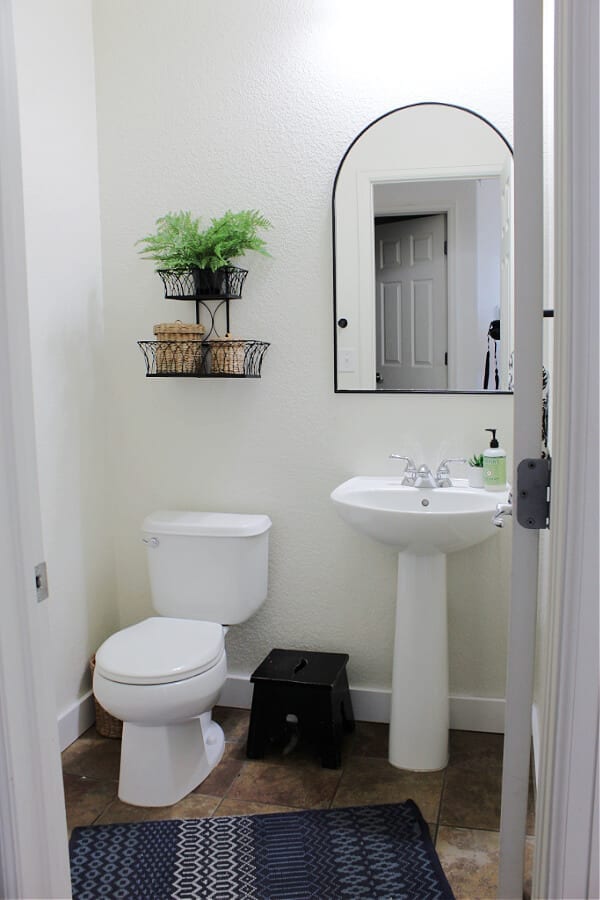 I may not be able to afford new floors, wallpaper or a light fixture right now but this half bath refresh on a budget will hold me over until I can!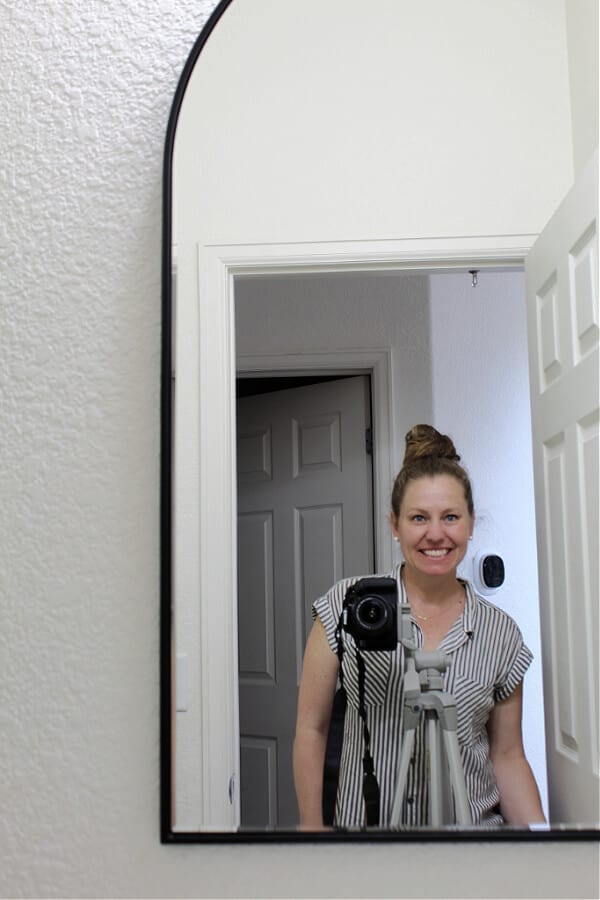 Sources
Home Depot E- Gift Card Giveaway
If you are in the market for a refresh of your own then I have some good news! Below you have a chance to enter for a $500 Home Depot e-gift card! Amazing right? Enter soon because this giveaway is just three days; 4/7-4/9!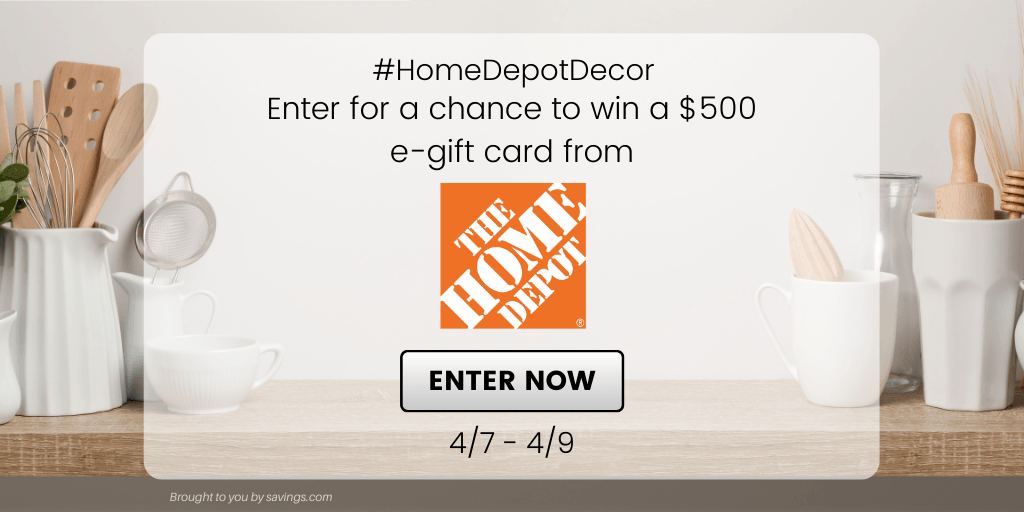 Enter the GIVEAWAY HERE!
See complete Official Rules for entry instructions, full prize descriptions, restrictions and other important details.
Thank you so much for stopping by today! What spaces in your home are you looking to refresh on a budget?
XOXO,
Kelly