Welcome to this week's Monday Must Haves, where I share a collection of things that have caught my eye lately. Plus, each week I will be featuring a small shop for you to check out. Nothing is off limits!
*As an Amazon Associate, I earn from qualifying purchases. This post contains other affiliate links too for your convenience. Click here to read my full disclosure policy.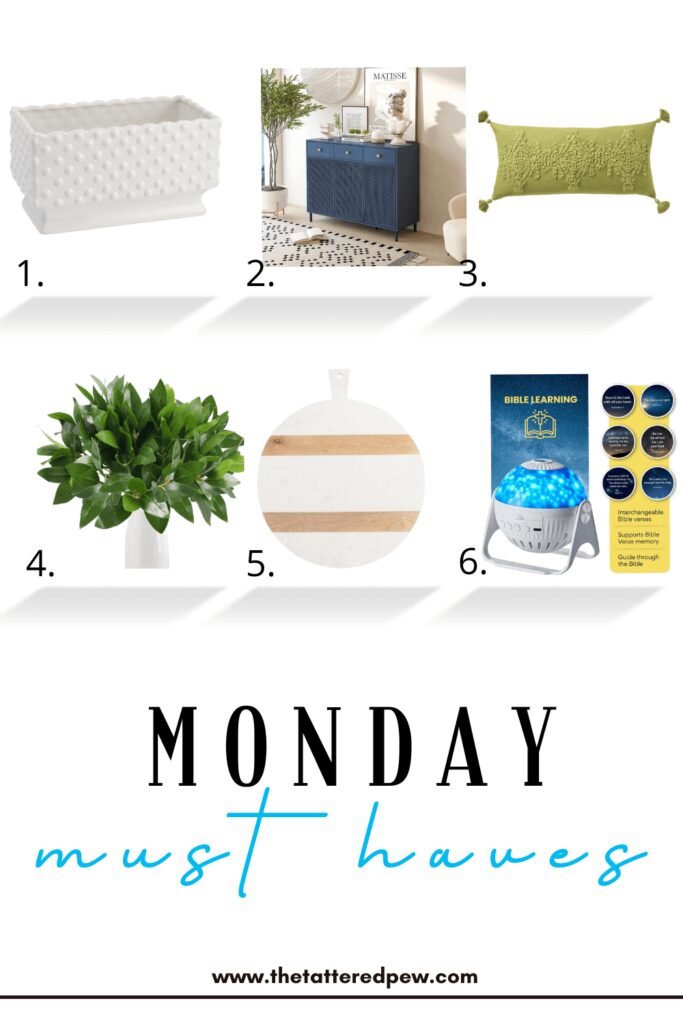 1 // 2 // 3 // 4 // 5 // 6
Monday Must Haves
My first Monday Must Have and new favorite container is this beautiful white hobnail planter from Creative Co-Op!!! I grabbed it on sale a few weeks ago and had so much fun creating a gorgeous Spring floral centerpiece in it. If you want a peek at the centerpiece (coming soon to the blog) you can watch my reel over on Instagram by clicking here!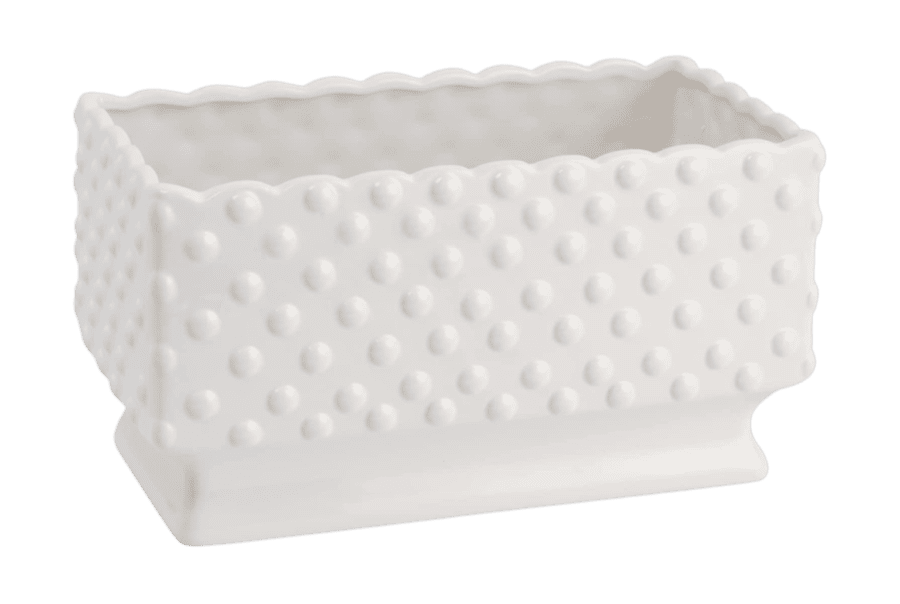 2. It's no secret that I love all things blue. So when I saw this affordable blue sideboard I knew I wanted to add it to my list of must haves! I love how it gives off coastal modern vibes. With the combination of drawers and cabinets it looks to offer great storage and functionality! I would love this piece for our dining room!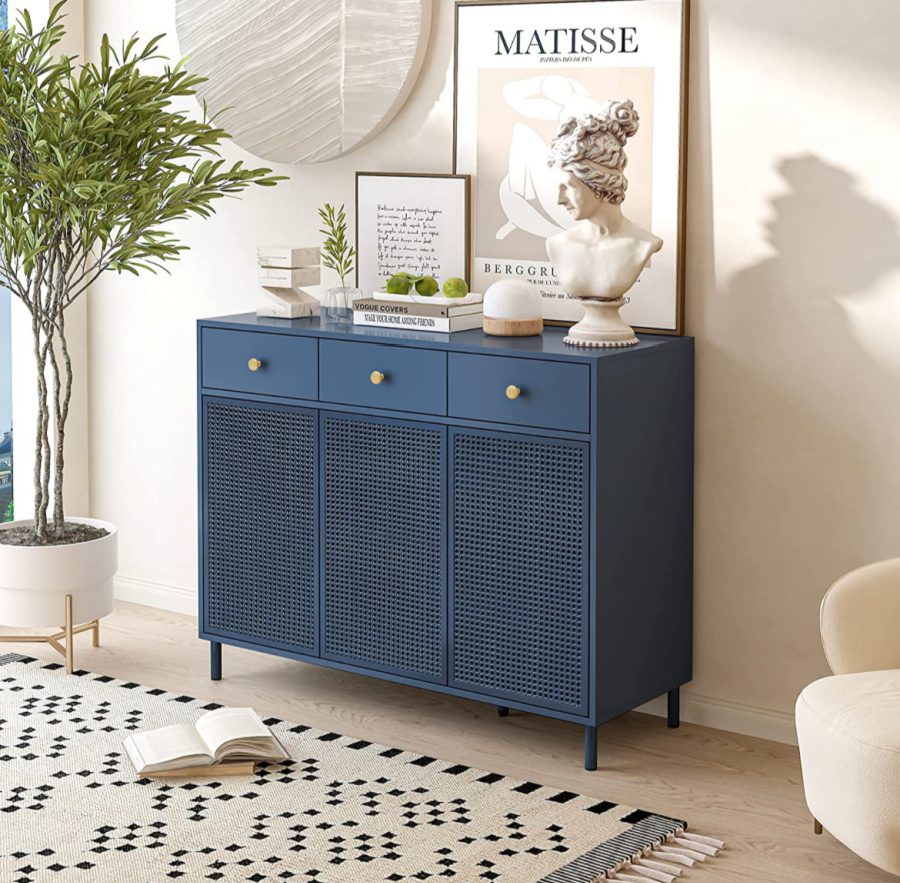 3. Serena and Lily is having a big sale currently so I have been doing some browsing! I fell in love with this green pillow and the fact that it is an additional 20% off if you use the code SPRING! They have so many great pieces that I love! You can see all of my favorite picks below!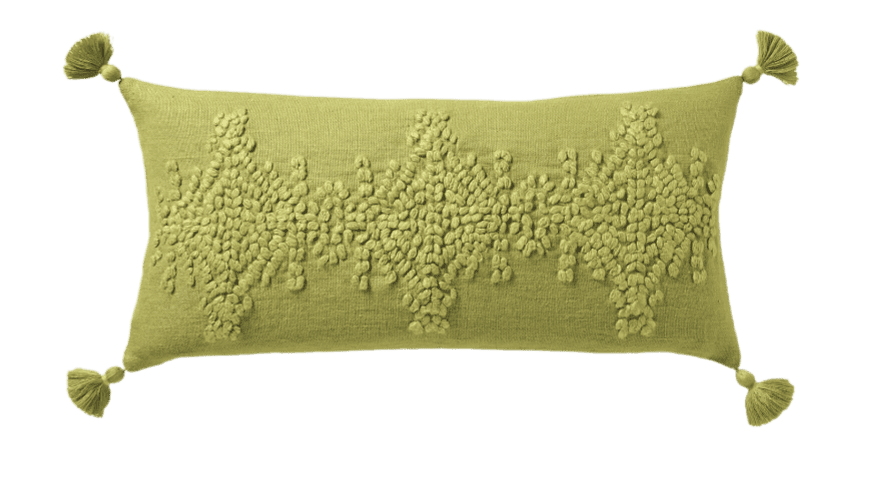 Below I have rounded up some of my favorites in the sale that I have my eye on! The large honeycomb pendant we actually have hanging in our stairwell already!
4.Affordable greenery that is good quality is so hard to find! So when I found this bunch of 6 greenery stems over on Amazon I was so excited to give them a try. And guess what? They are amazing quality and even more beautiful in person! I used them in the hobnail planter above with my favorite faux tulips and the combination was just glorious! I will be sharing more on the blog soon! In the meantime snatch these up before they sell out!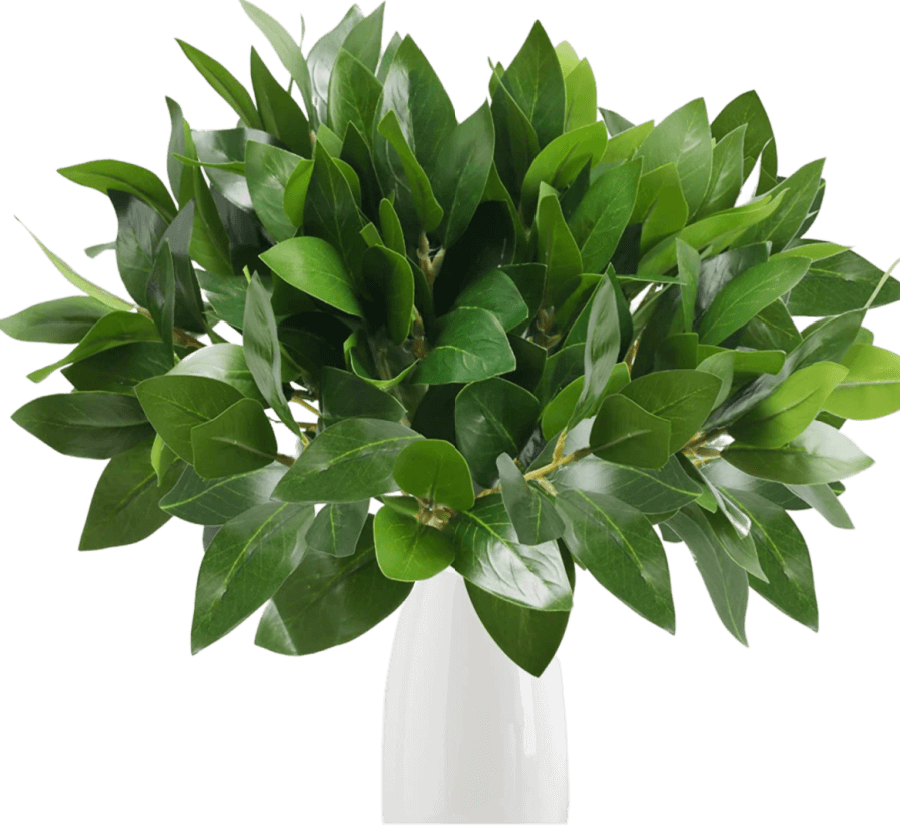 5. If you love the combination of marble and wood then you will fall in love with this round charcuterie board like I have! This beauty is BIG and heavy! It currently sits on our kitchen counter and is used for decor. It holds a lamp, small vase of flowers, some cups and more. I adore it and have also used it for serving foods but I have not used it for cutting anything. It contrasts beautifully against our dark wood counters but would also be lovely propped up behind a stove or even displayed on your wall or in a plate rack. A Monday Must Have for sure!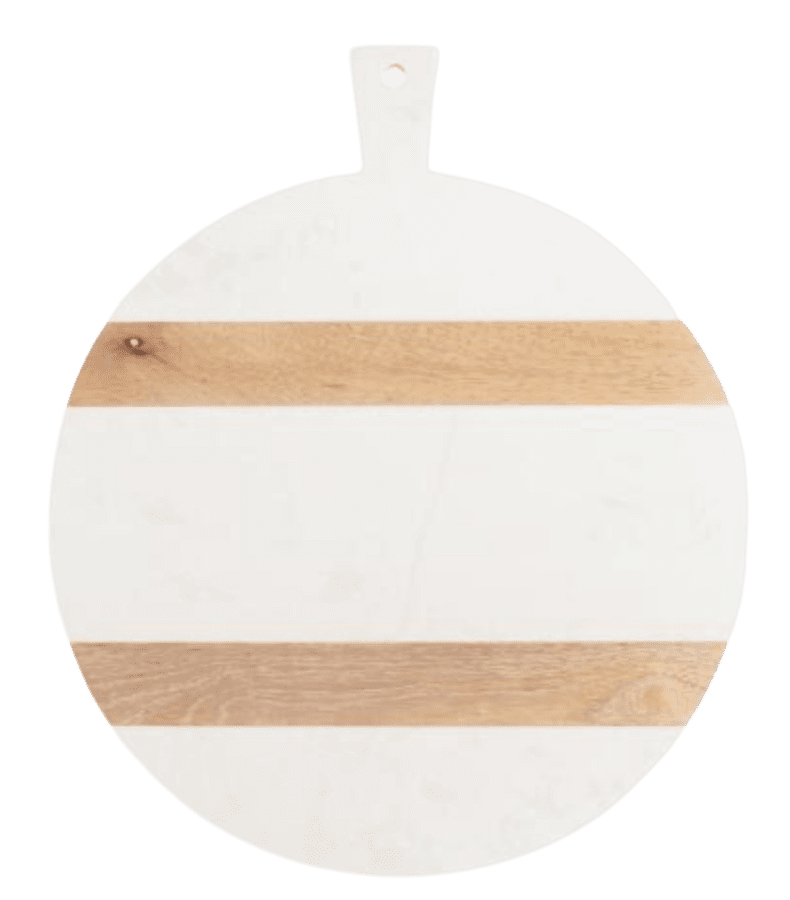 6. SMALL SHOP SPOTLIGHT: This week I want to share the small shop GloriLight with you all! I am seriously SO excited to share this small business with you all because it has made a HUGE difference in our family!
This small business was launched in Franklin, Tennessee by two dads. GloriLight is a nightlight that projects the Word of God on to the ceiling at night for kids of all ages. It comes with 6 interchangeable Bible verse discs to help with memorizing Bible verses and easing bedtime worries. We have had night time worries and anxiety with our kids throughout the years and I love that this offers them hope and comfort through God's word. It's the perfect way to tuck in your kids at night and end with God's promises!
Wouldn't this make a great Easter gift or birthday gift for kids or grandkids? So special and truly purposeful. You can read more about GloriLight and get 25% off on their website. I also love how they give 10% of every sale to Justice and Mercy International. And I also saw that they are having an amazing GIVEAWAY over on Instagram! Check that out here!!!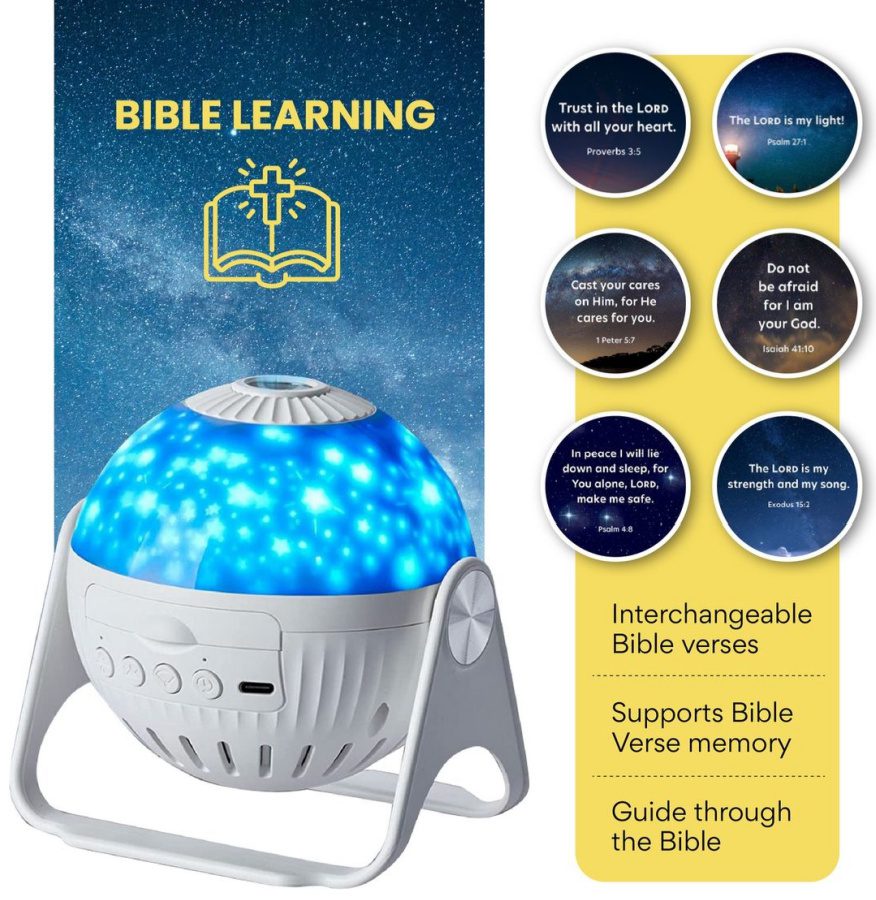 Monday Must Haves
You can see all previous Monday Must Haves here!
I'd love to have you hang out with me some more! Feel free to follow along with me on any of the platforms linked below.
LTK | Facebook | Instagram | Pinterest | Amazon
xoxo,
Kelly