My Favorite Sun Loving Perennials
Our backyard has quickly become one of my favorite spots. Right now it is in full bloom and at it's peek! I figured this would be the perfect time to share with you my favorite sun loving perennials that we have in our garden. I guess I can't forget our front yard either!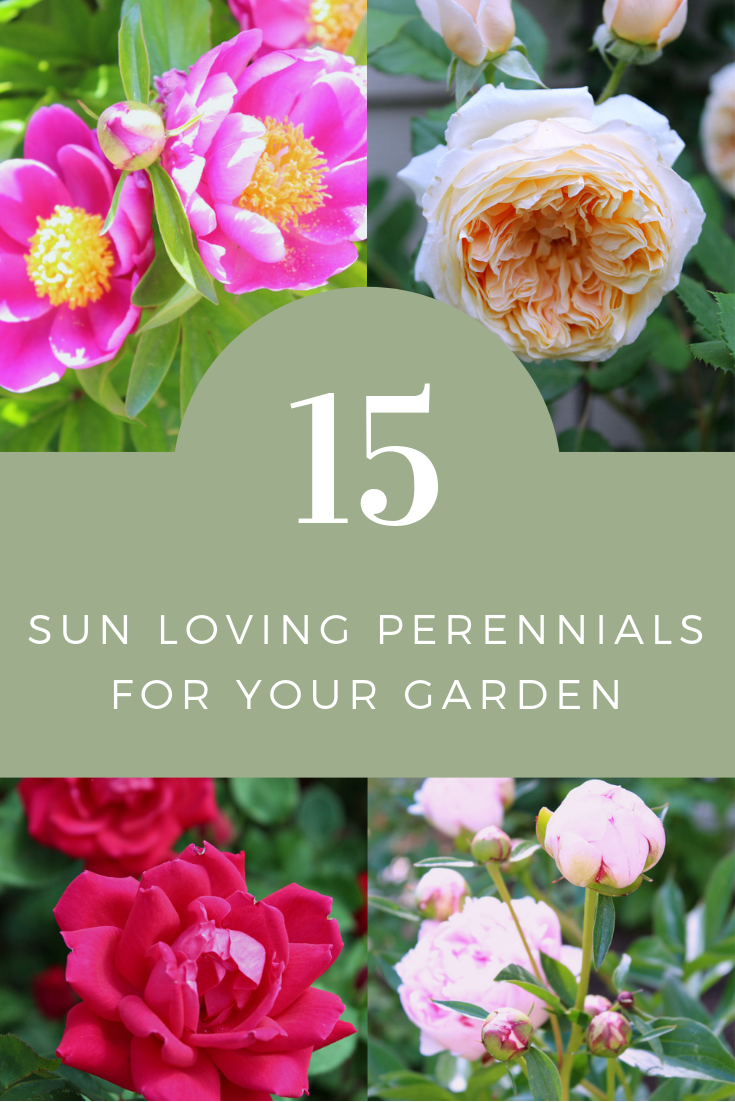 Over the years my husband and I have enjoyed adding to our landscaping in both the front and back yard. It's something we enjoy doing together! We are by no means experts but since I am often asked about our yard and flowers I figured why not share them with you! Come take a tour!
Our Front Yard
Double Knockout Roses
When I first moved into this home almost 12 years ago I knew I wanted some Double Knockout roses. I found the perfect spot on the side of our home. They are easy to care for and thrive with out much care. Great for a lazy gardener like myself! 😉 I didn't prune these this year and they are huge!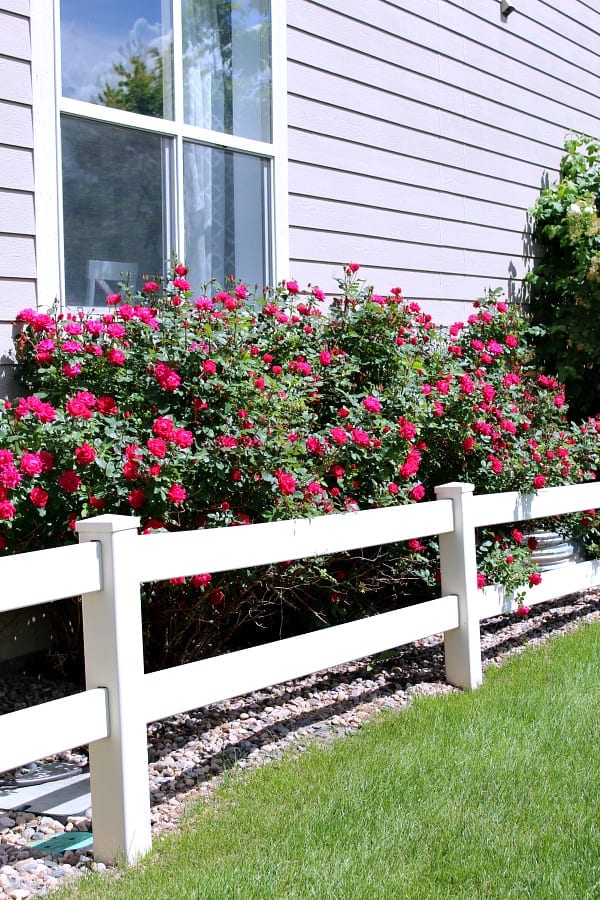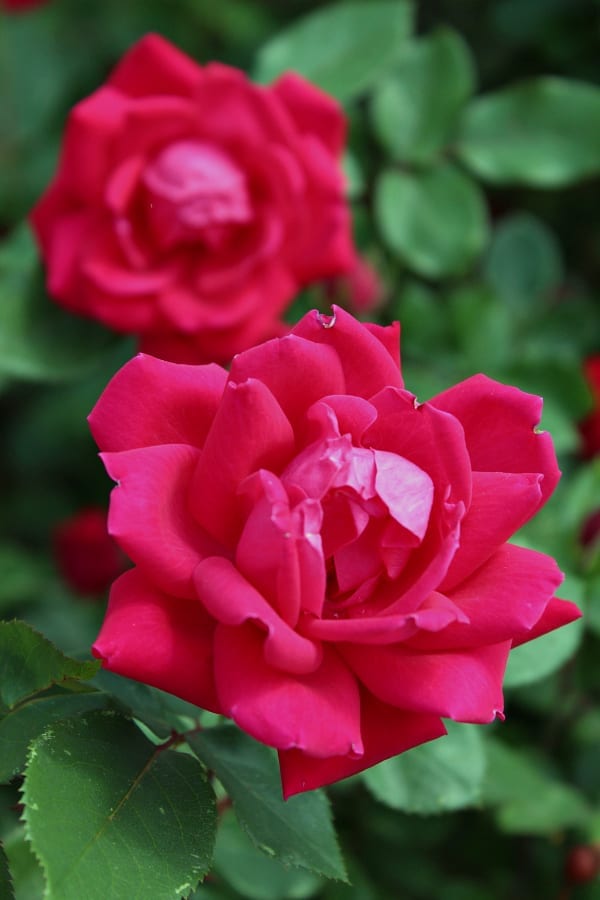 Viburnum Snowballs
As you may have seen in my summer porch post our viburnum, or what some people refer to as snowballs, greet you as you enter our front door! They bring a cottage feel and the little white balls looks like hydrangeas. I also love that they don't require much care either. I have one more on the side of the house and two more in our backyard. These perennials love the sun as well!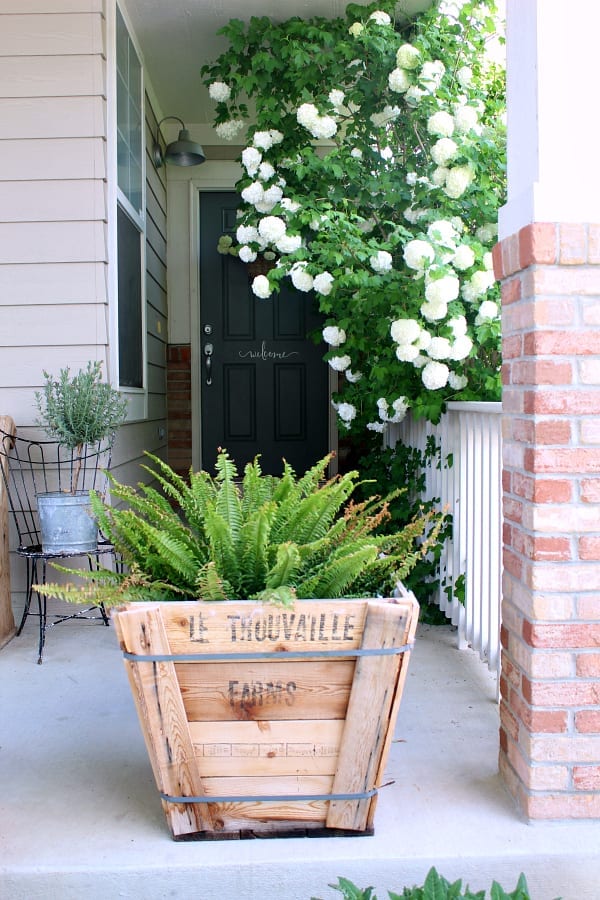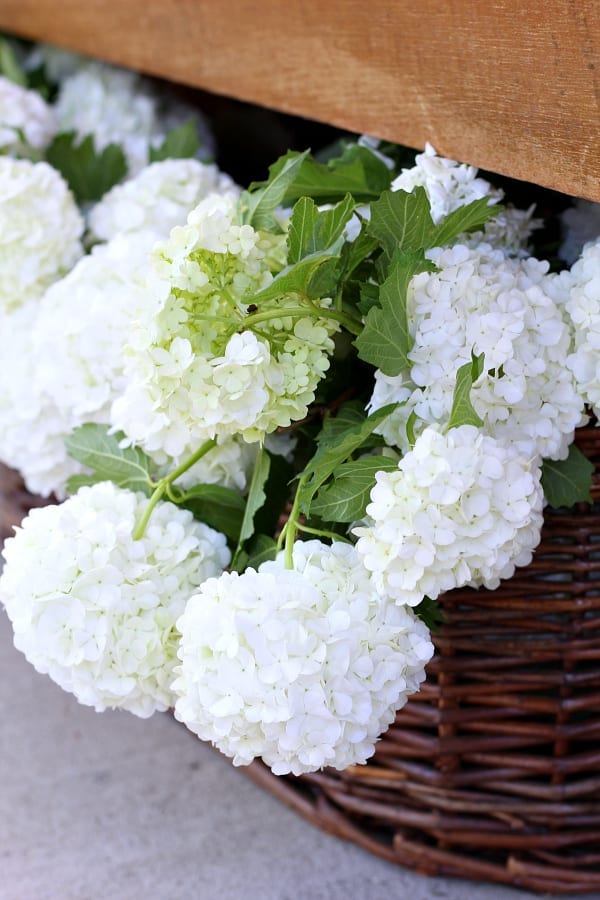 Salvia (May Night & East Friesland)
These purple flowers are in our front flower bed. They attract the bees but I still love them! Their height adds interest.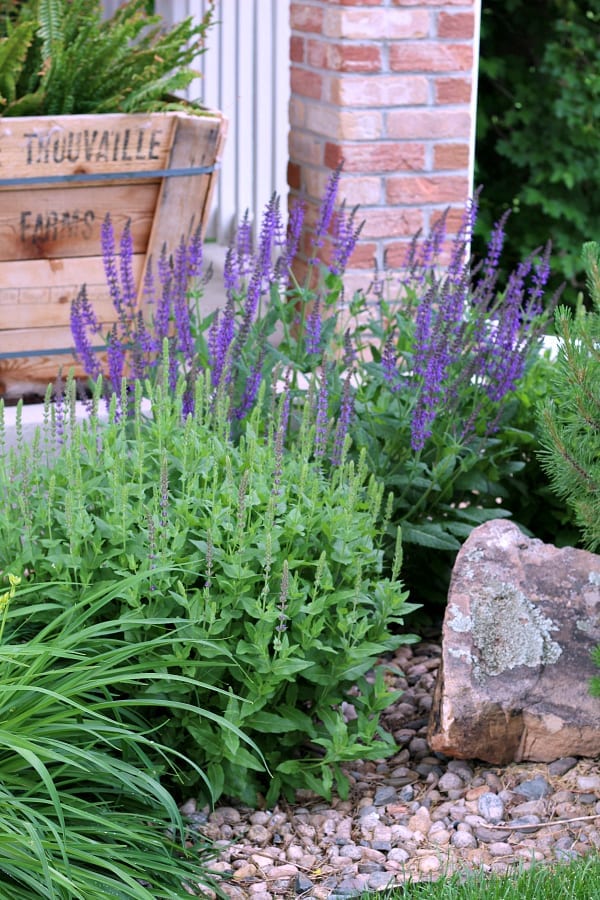 Stella d'Oro Daylilys
My husband picked these flowers out and I have to say each summer I look forward to their orange blooms! They contrast beautifully with the purple salvia next to them. He obviously has good taste in many areas. 🙂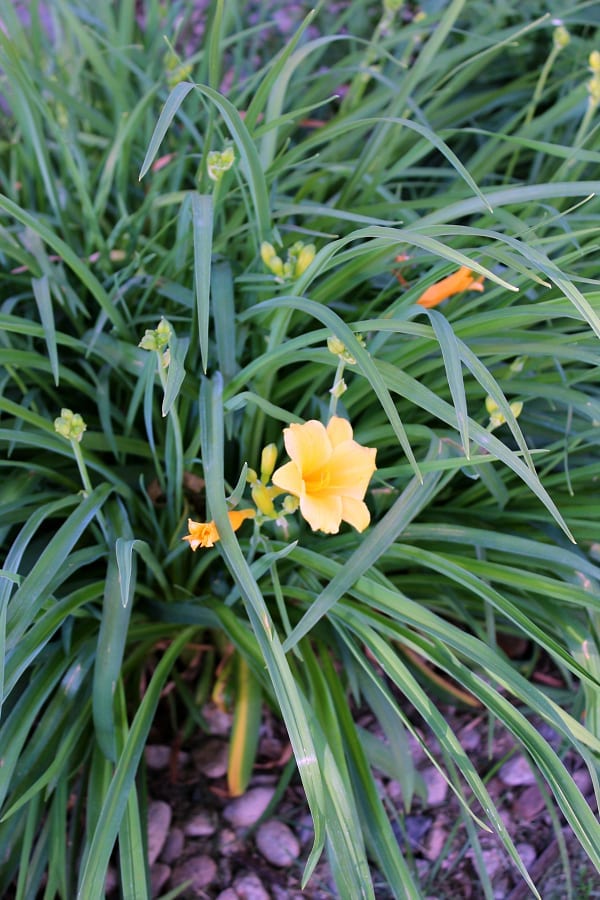 Boxwood, & Mugo Pine: Sun Loving Perennials
I have these two in our front because I love how they stay green all year long. It gets a bit dreary here in Colorado so these two bring some life to our front yard landscaping all the time. They may not be flowers but they are definitely some of my favorite sun loving perennials.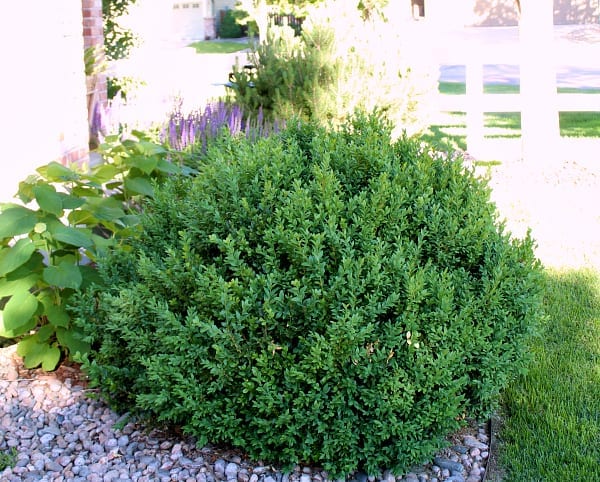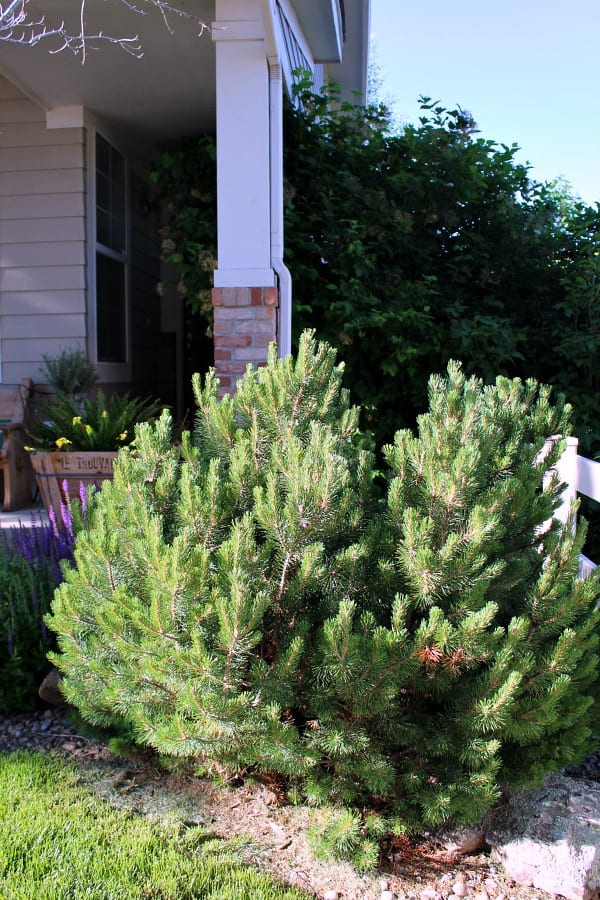 Annabelle Hydrangeas
These gorgeous flowers come in a close second to my peonies. I just added these two Annabelle Hydranges to our front last year and they have come back bigger and better. They haven't bloomed yet but they have several buds which gets me excited! I have another in our backyard and one on the side of the house as well. You can never have too many! You can read my post on cutting hydrangeas here and my post on drying them here!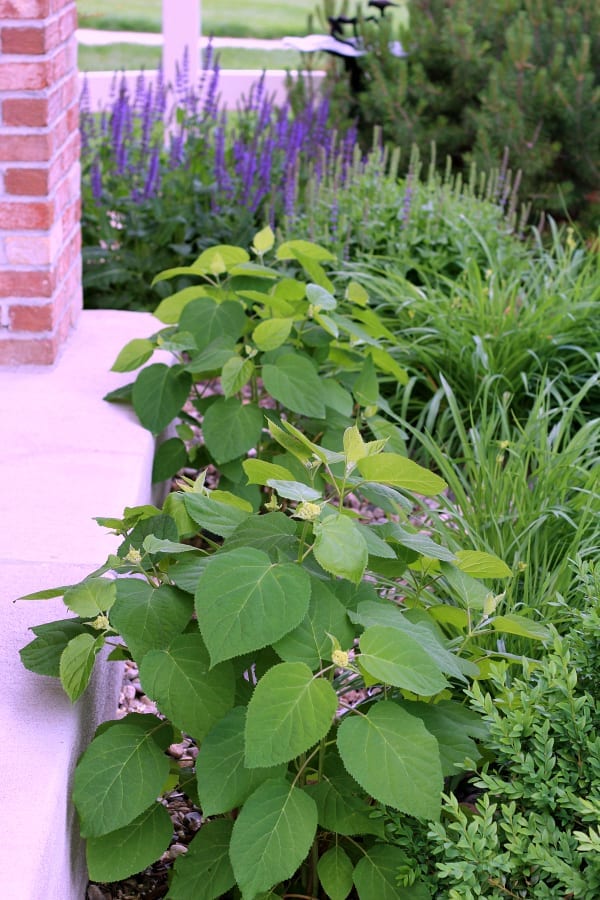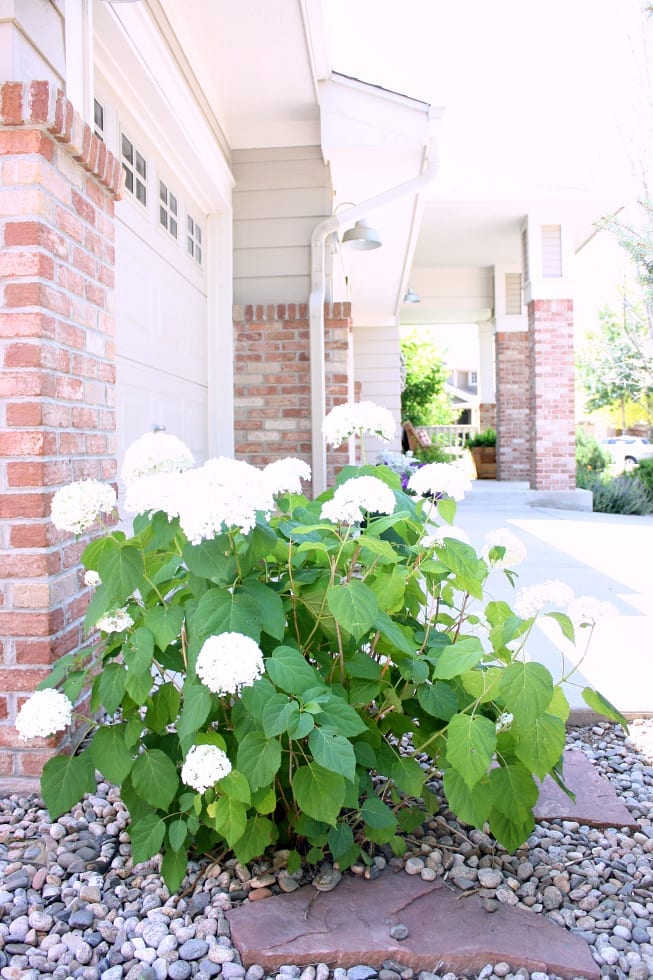 Our Backyard
This space is full of sun loving perennials because the back of our house gets full sun coverage most of the day. This is where I have been able to experiment with lots of color and a variety of perennials!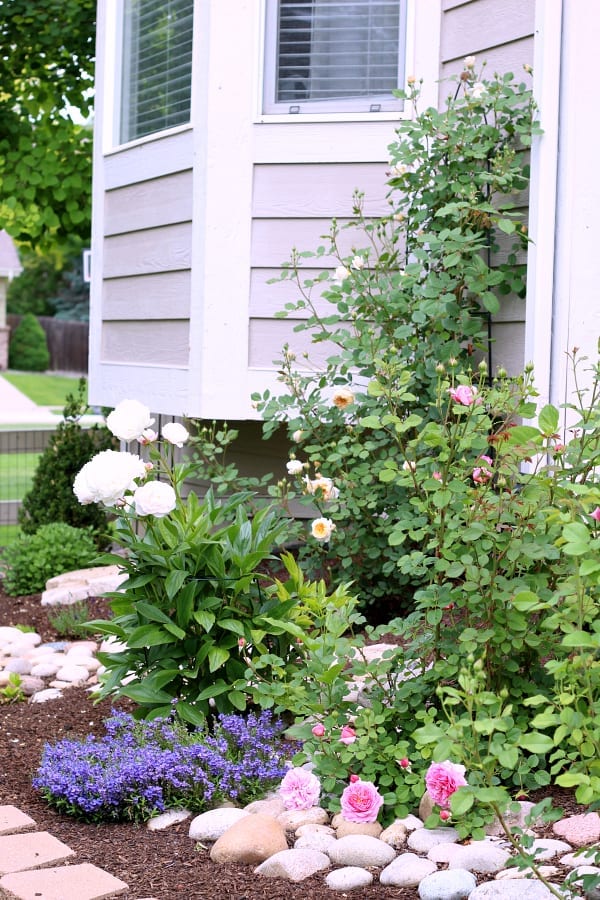 Peonies
In our backyard I have 5 different peony bushes because I LOVE peonies! They are so hardy and do wonderful here in Colorado. You can read more about my tips and tricks for peonies here! Below the dark purple flower is a Kansas peony. We have a white Shirley Temple peony, a Sarah Bernhardt Peony and a Single Pink peony! I'm sure I will add more next year as well.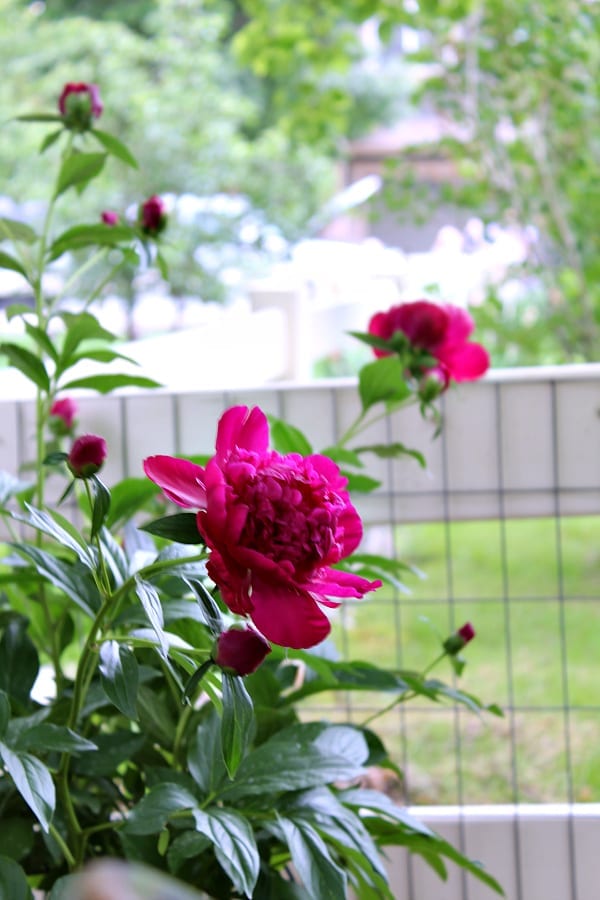 David Austin Roses
Roses are such beautiful flowers! The Crown Princess Margareta is a David Austen rose and needs full sun but can handle partial shade. It is listed as an excellent shrub or climber. It blooms all summer long and smells amazing!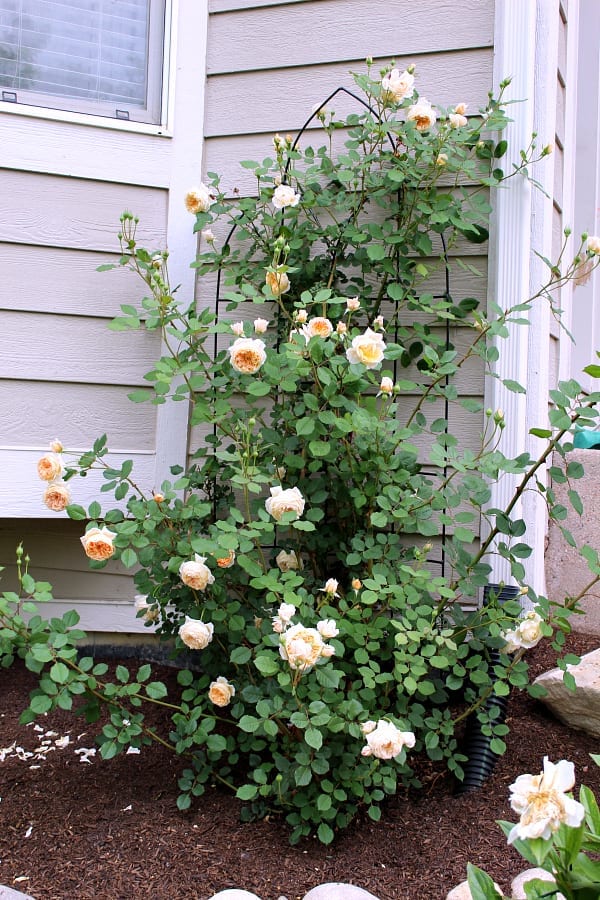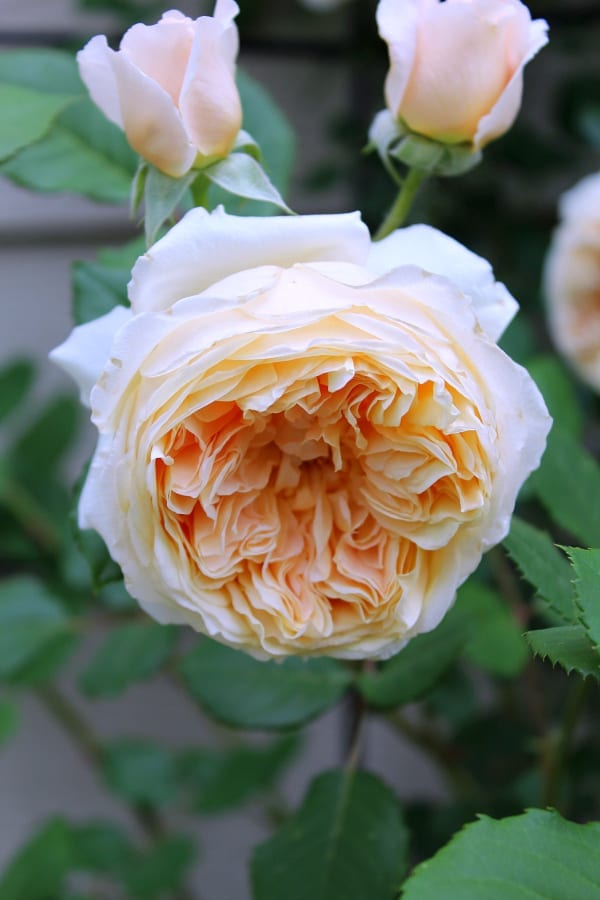 My second David Austin rose is the Princess Alexandra of Kent. The label reads low maintenance and strong fragrance. This immediately drew me in! In my opinion I have found that the David Austin roses are off the charts some of the best smelling roses out there. Aren't those pink petals just fabulous?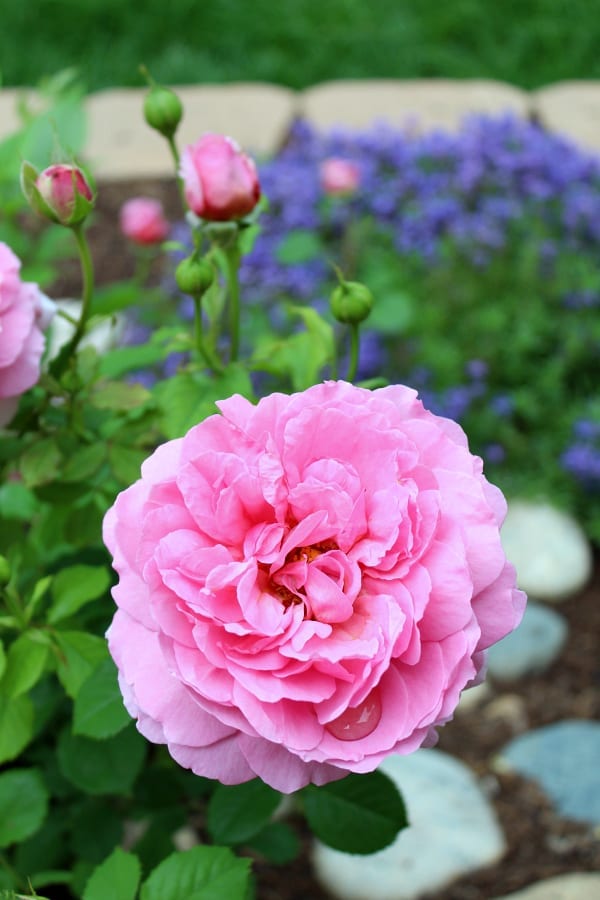 My final David Austin rose is the Graham Thomas. It is yellow, loves the sun and can be used as a climber too. I am personally using it more as a shrub. My favorite thing is that these roses bloom repeatedly all summer long!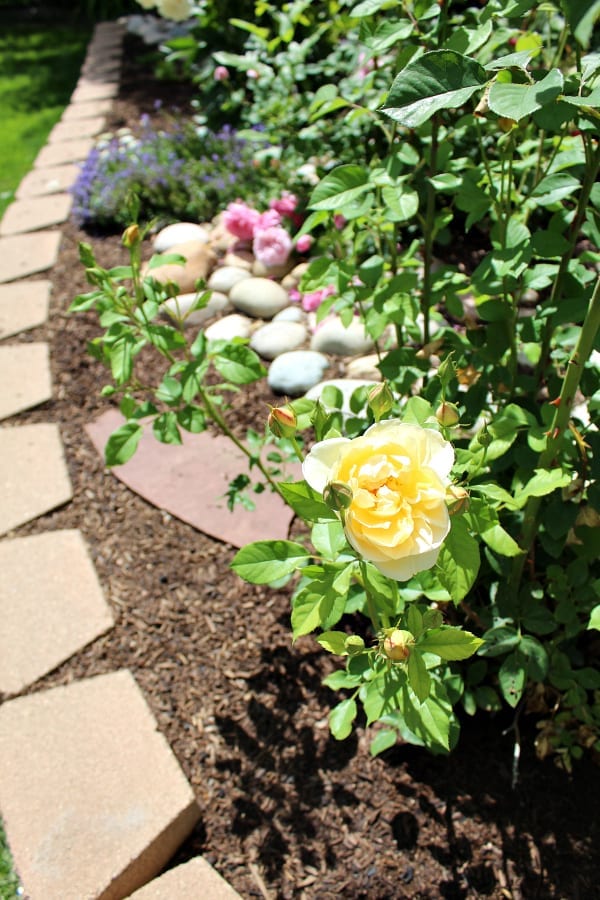 My Favorite Sun Loving Perennials
I hope you enjoyed all of my fun garden pictures and my list of my favorite sun loving perennials! It was a quick tour and really hard for me to narrow down all the pictures I wanted to share with you! Please let me know if you have any questions and I will do my best to answer them. Happy gardening!
xoxo,
Kelly
Did you like this post? PIN it for later!