Tips and Tricks for the Best Peonies
Well hello! I just wrapped up another awesome year of teaching kindergarten and now I'm ready to start enjoying my summer break and garden. Each Spring and early Summer I try to patiently wait for my peonies to bloom. I have four peony plants total and you better believe I keep a close watch on all four. Today I hope to share some tips and tricks I have learned while growing peonies over the past 12 years!


(Some affiliate links are provided in this post.)
Peonies
Peonies are my absolute favorite flower and luckily they grow really well here in Colorado. Mine just bloomed last week and I have been enjoying their beauty and their incredible smell all week long!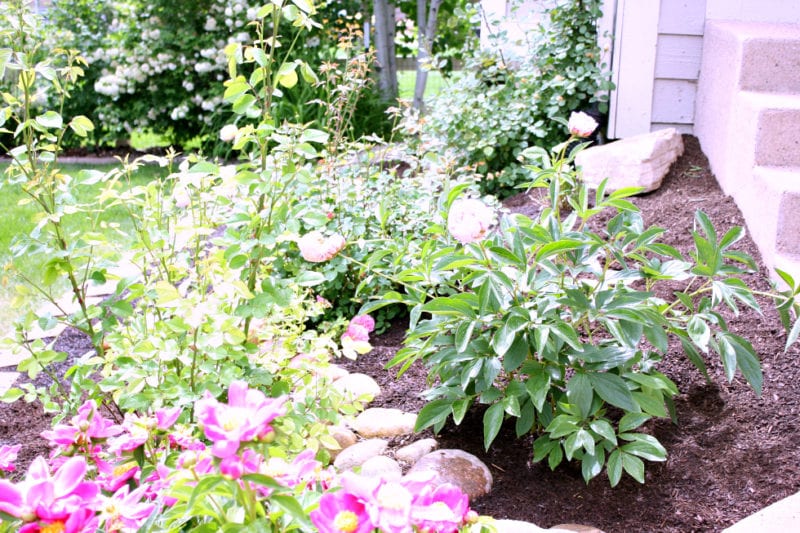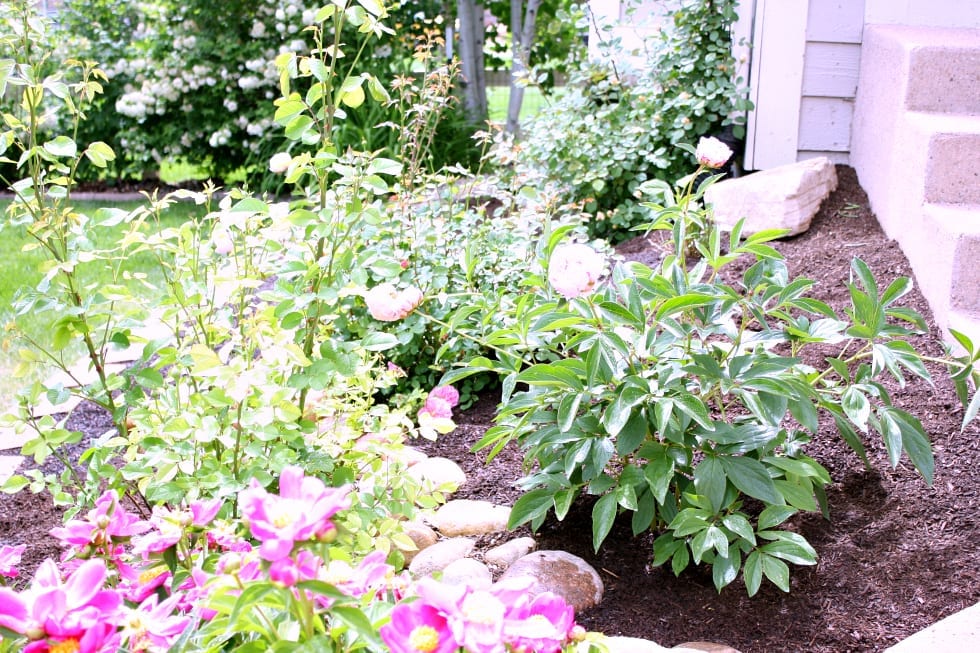 A Funny Story
First, before I share some tips with you all let me tell you one of my all time favorite stories! Last year in my daughter's preschool class they were given bug jars and asked to bring in an insect to share with the class. So my youngest, who was four at the time, and my husband found a slug on one of my peonies out in our backyard and she took it to school. When my sister picked her up from school later that afternoon (I was teaching) she was so excited to bring her slug back home and told my sister that daddy had found it for her out back on mommy's panties! 🙂
My sister (after choking back a laugh) thought she had misheard her and asked her to repeat what she had just said, clear as day my four year old says…you know, on my mom's favorite flowers, her panties! My sister figured out she meant my peonies but just about peed her own panties wondering if her teacher had gotten the same story! We all died laughing when she told us …luckily we never got a call from her teacher. But I'm sure she had a good chuckle herself!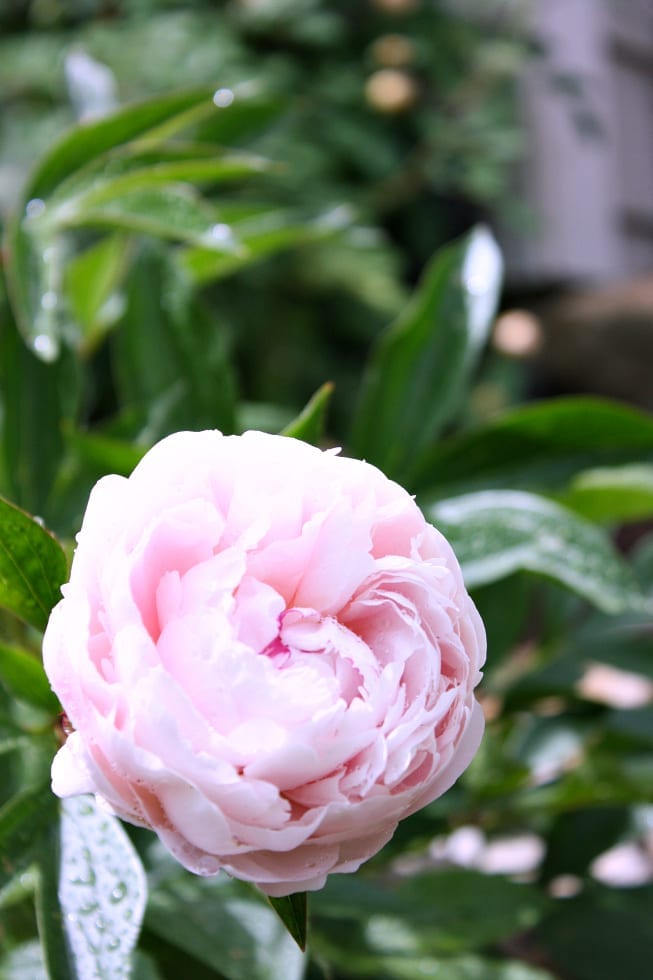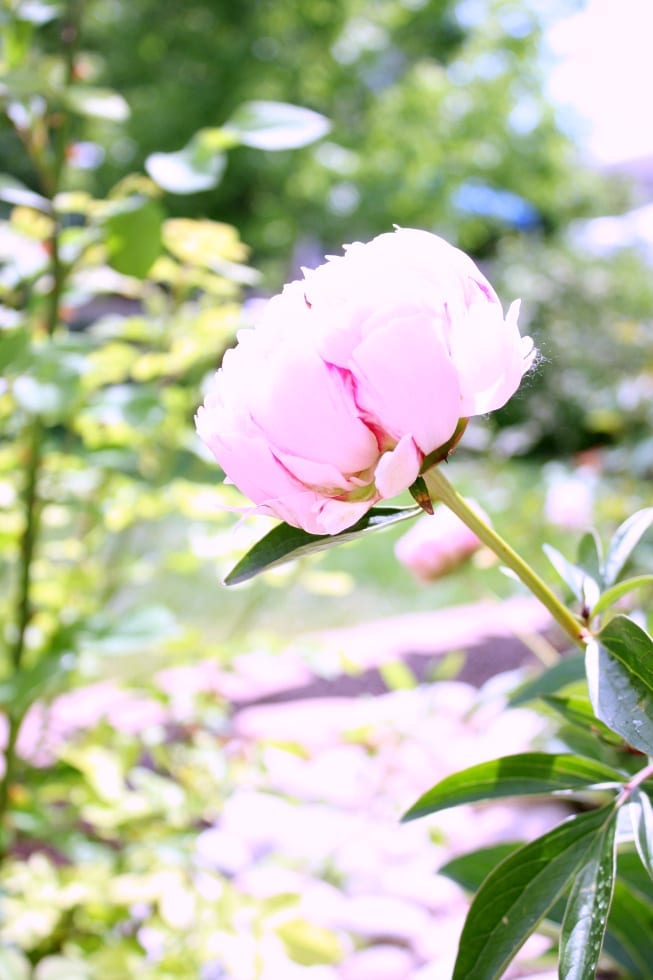 Tips for Growing Peonies
These lovely plants grow best in zones 2-8. They need to be in an area that has a deep freeze for at least 30 days and they need to be planted shallow and get plenty of sun! They are hearty flowers and not that hard to grow once they are established. 
However, sometimes it does take a few years for blooms to come so don't panic! One more tip that I learned from my sister was to add fertilizer to them in early spring! My sister's peonies were huge this year and I will be fertilizing mine next year for sure!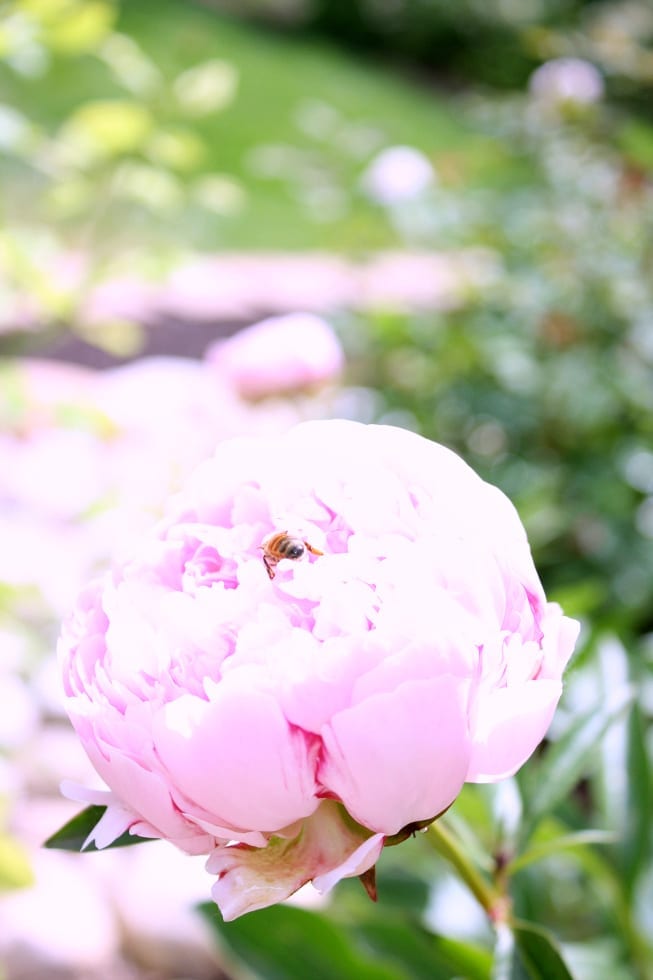 Ants are Their Friend
If you have ever been around peonies you might have noticed that they tend to have a lot of ants on their blooms. Peonies need the ants to eat the sugary coating of off their blooms to help them be able to open and bloom.
Tip: once your peonies bloom and you cut them to bring them inside you can dip them in a cold bowl of water to make sure no ants are on the blooms. (This basically drowns them.)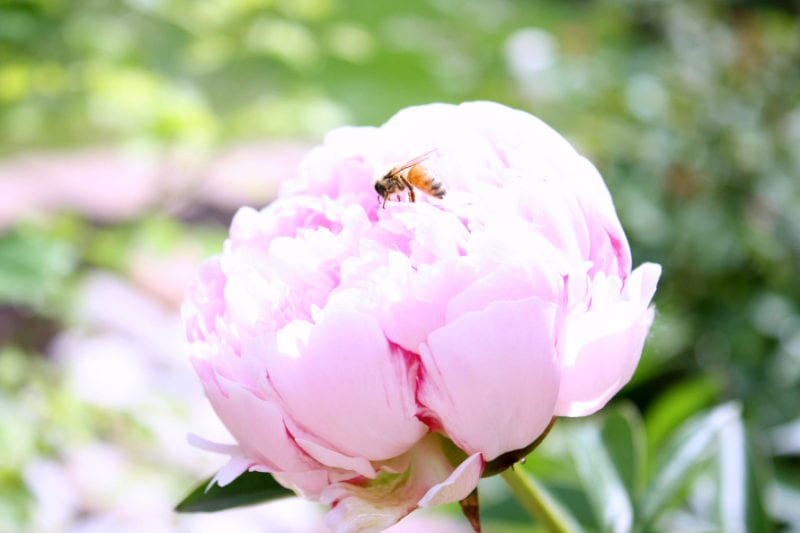 Transplanting Peonies
I have never personally transplanted peonies, (just my hostas) but after some research I found some great information. It is said that September (mainly Fall) is the best time to transplant your peonies. According to an article published on HGTV by Julie Martens Forney, transplanting peonies should only be done if absolutely necessary and when the plants are older. They don't like  to me moved! If you do need to move them she provides excellent tips for doing so correctly.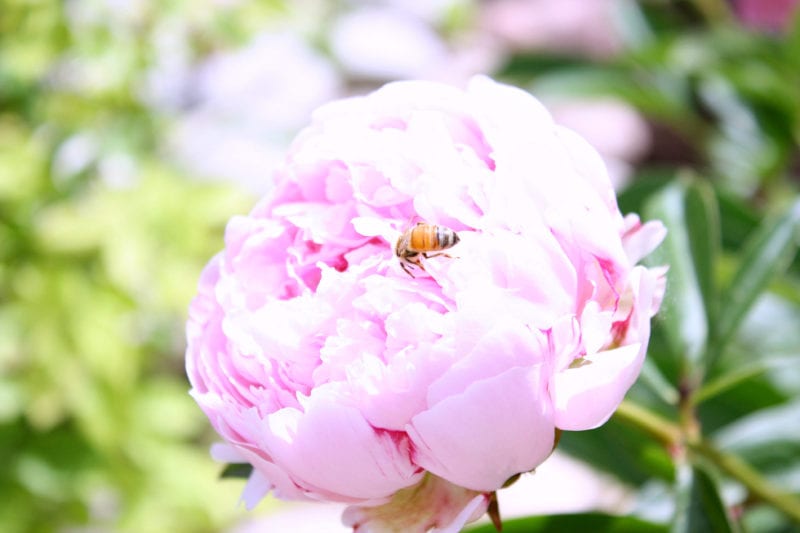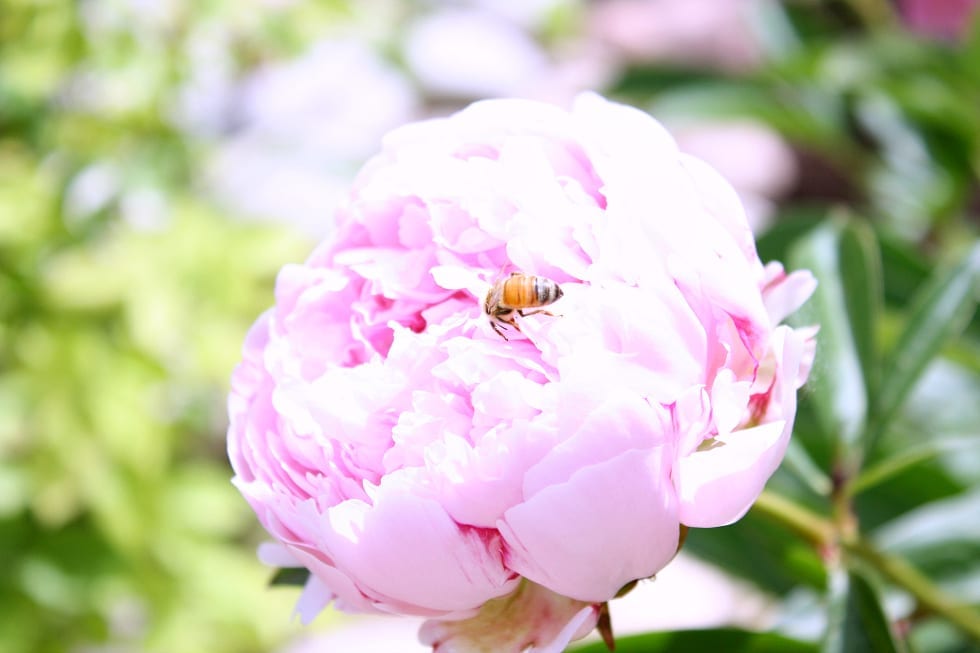 Hold those Blooms Up
You may have noticed that the peony flower is very heavy and a lot of the times you will see their blooms being pulled down to the ground. Luckily there is an awesome and easy solution! It called the Peony Grow Through Ring. I have a peony grow through ring on only one of my current peony bushes (I need more) and it is amazing how well it works! I found mine at Walmart and I place mine around my peonies in early spring when they first start sprouting. They then grow through the rings and support the large blooms. The perfect fix!
Decorating with Peonies Indoors
The one draw back to peonies is that they only bloom once and their blooms only last a few weeks. So in order to prolong them I enjoy them on the bush for a few days but them cut them and bring them inside right away. They last for quite awhile once they are cut! Plus if you add a little bit of Sprite to the water they last even longer!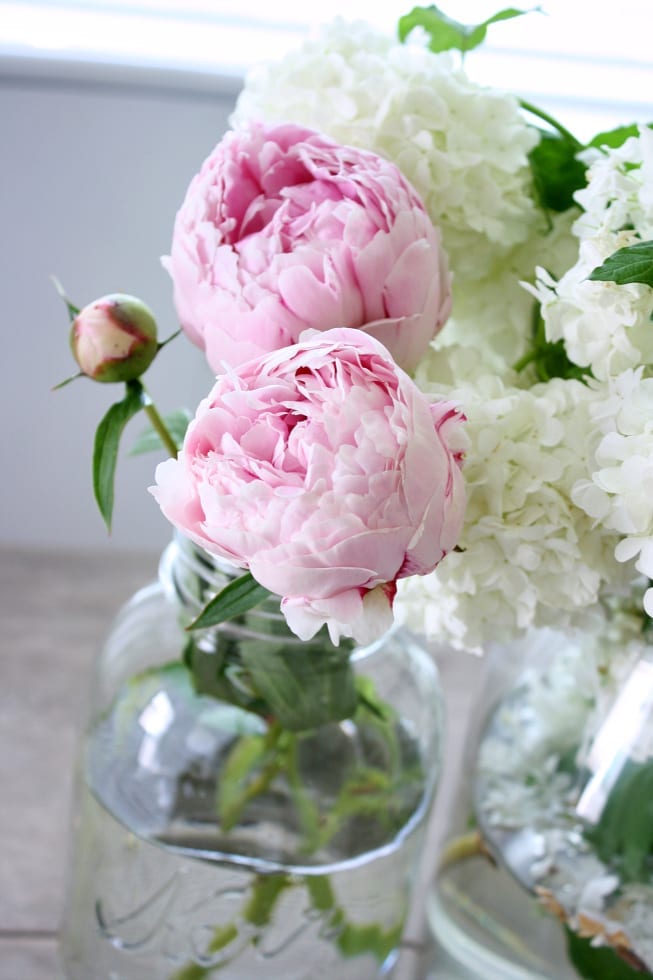 Don't fret if you live an area where peonies don't grow. Most grocery stores and florists carry peonies that you can easily bring home. Trader Joe's is my favorite place to snag beautiful peonies for decorating or drying!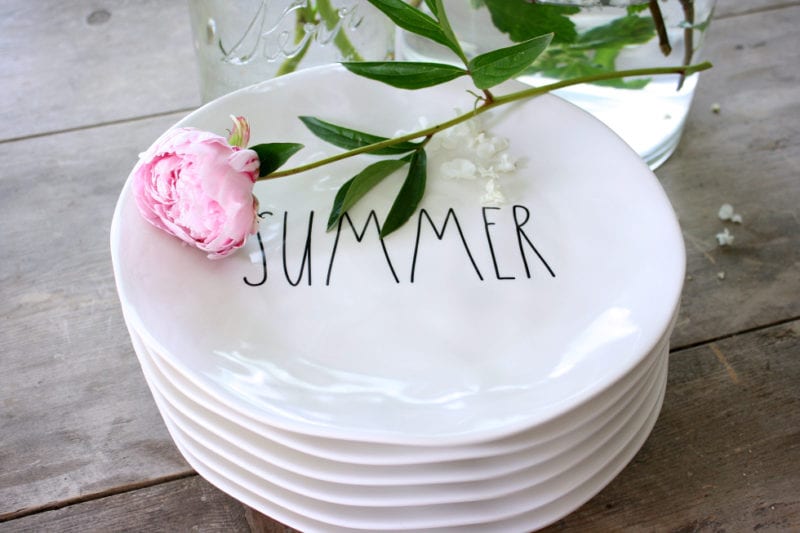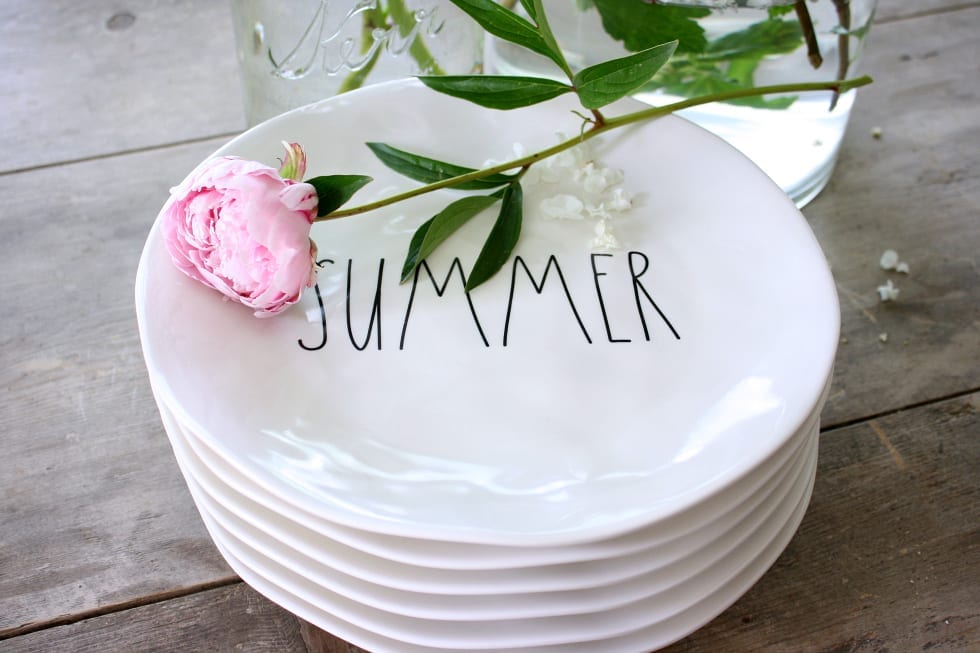 I love to mix my peonies with my Viburnum Snowballs and David Austin roses! If you saw my Spring Porch Refresh then you know I have plenty of snowballs!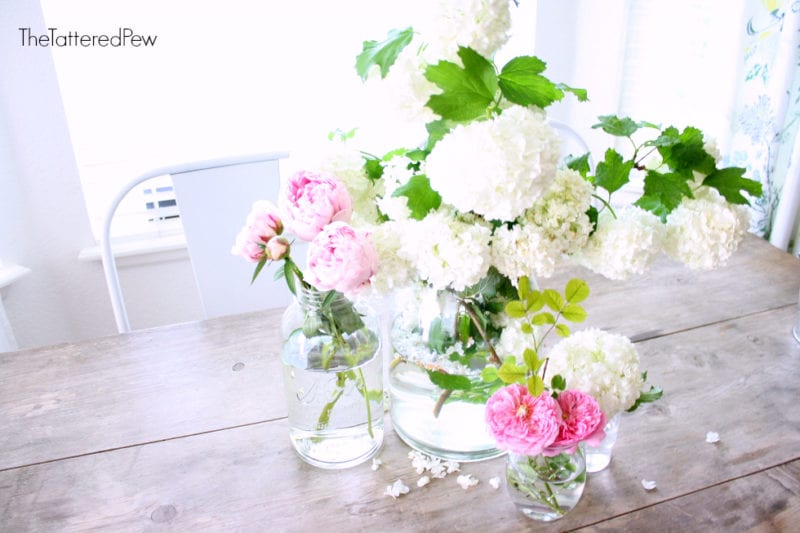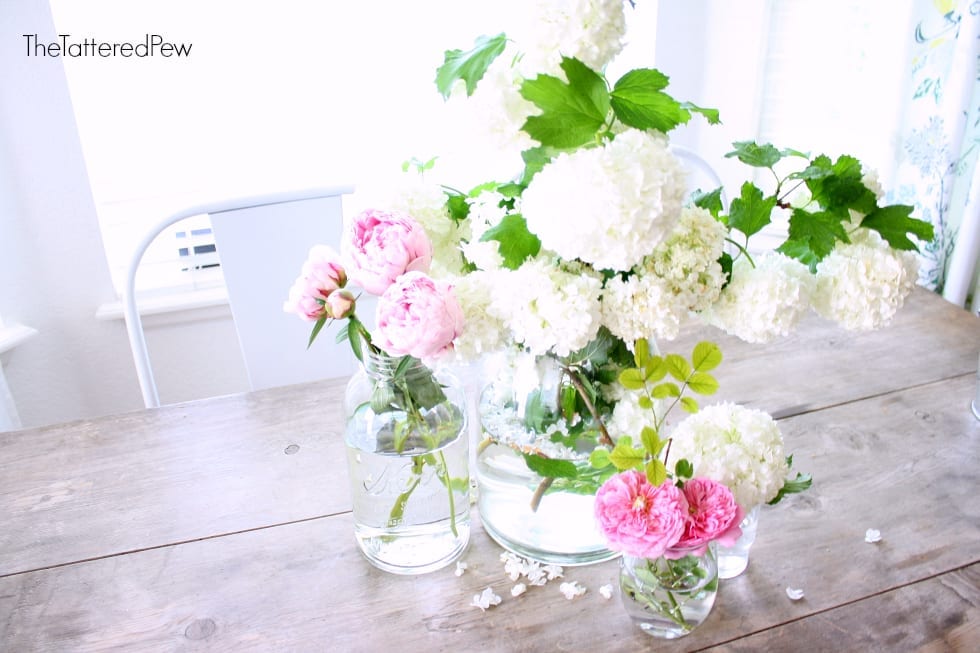 Drying Peonies
One way to keep these gorgeous flowers around longer is to dry them. This is a very simple process that I have seen my mom do for years! Basically find a spot to hang them (I love to use my mug rack or old windows like the picture below) or sometimes I just simply remove them from the water and leave them on the counter to dry out.
They hold their color beautifully! 
I usually leave them on their stems or sometimes, like my mom, I keep the dried petals in old Kerr jars. I love decorating with them! You can see peonies throughout the years over on my Instagram feed if you scroll through!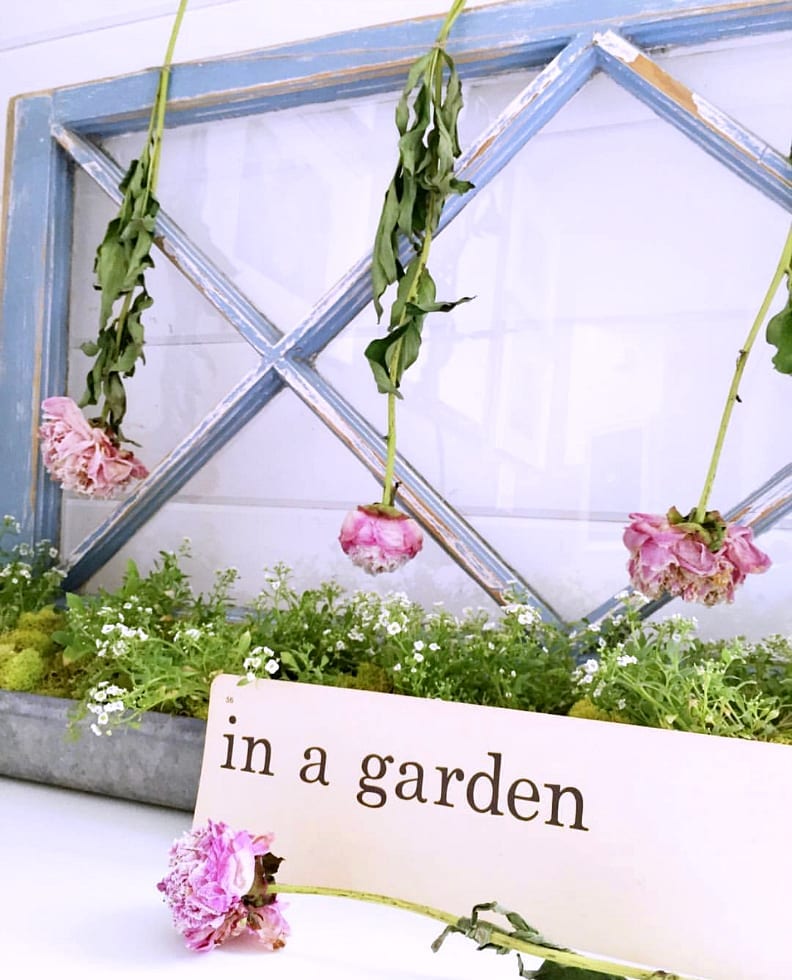 Peonies
Peonies are definitely my favorite flowers! I feel so blessed to have a garden of my own to grow these lovely flowers! I hope a few of my tips and tricks were helpful to you and please know that I am not a master gardener but rather a girl learning and sharing as she goes! Do you have a favorite flower that you love? Let me know in the comments below or if you have any Peony tips and tricks to share with me I would love for you to leave them in the comment section below. Happy Summer my friends!
xoxo,
KELLY
If you want to save this post for later, you can pin it here!


Sharing this post over at Camelot Art Creation's link party!