Quick and Easy Heart Shaped Shortbread Cookies
This past Friday when I got home from teaching my darling kindergartners my mom came over and we decided to make some quick and easy heart shaped shortbread cookies. We had so much fun baking and then styling these yummy cookies for some pretty pictures!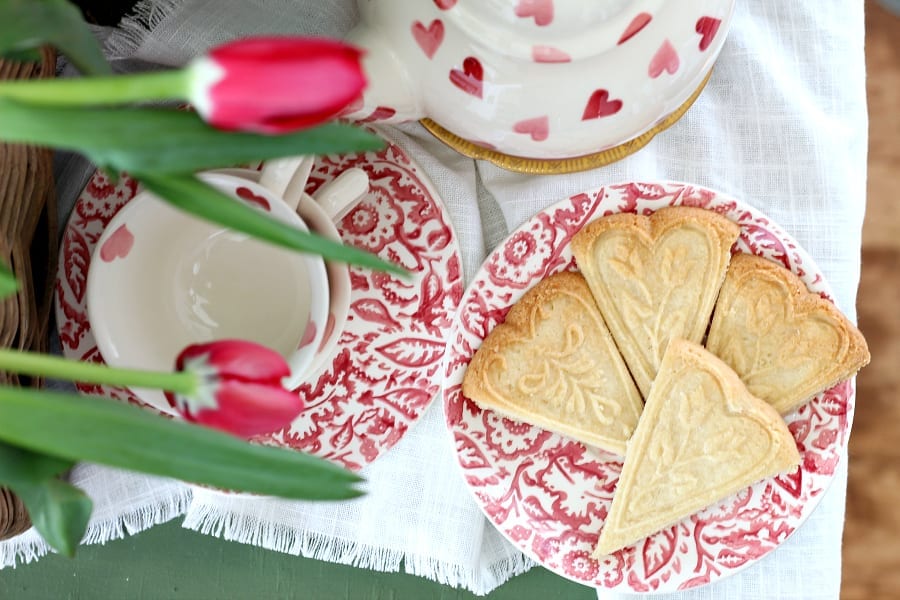 Today I am joining some blogger friends for the Vintage Valentine's Day Blog Hop hosted by the talented Amber from Follow The Yellow Brick Home. If you are coming from my friend Kristin at White Arrows Home, welcome!
This post may contain affiliate links. While it's no additional cost to you, clicking these links helps keep this blog going. You can view my disclosure policy for details.
Quick and Easy Heart Shaped Shortbread Cookies
If you have followed me here for awhile you know I love to do projects with my mom and we definitely love our shortbread. Well these cookies are made with a slightly different recipe than our usual one  because this time, we used the cutest heart shaped cookie mold that my mom has had for years and it came with it's own recipe.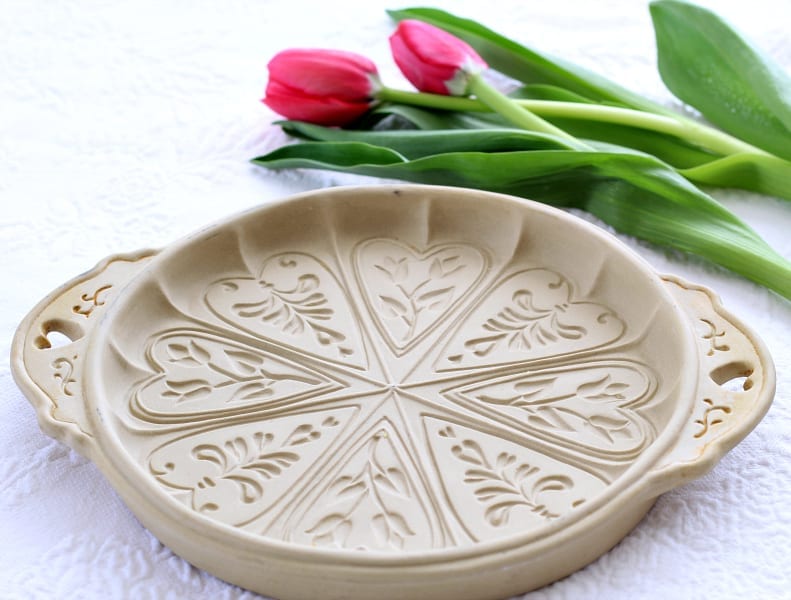 In my opinion shortbread is the BEST butter cookie of all! This heart shaped mold made it so easy to make these beauties and it even came with a little booklet full of several different and unique shortbread recipes to try. We chose the classic shortbread cookie recipe pictured below because we had all of the ingredients on hand. It called for 4 simple ingredients and boy was it quick to whip up! BONUS: I found the exact same shortbread cookie pan on Amazon. I love that they still sell it!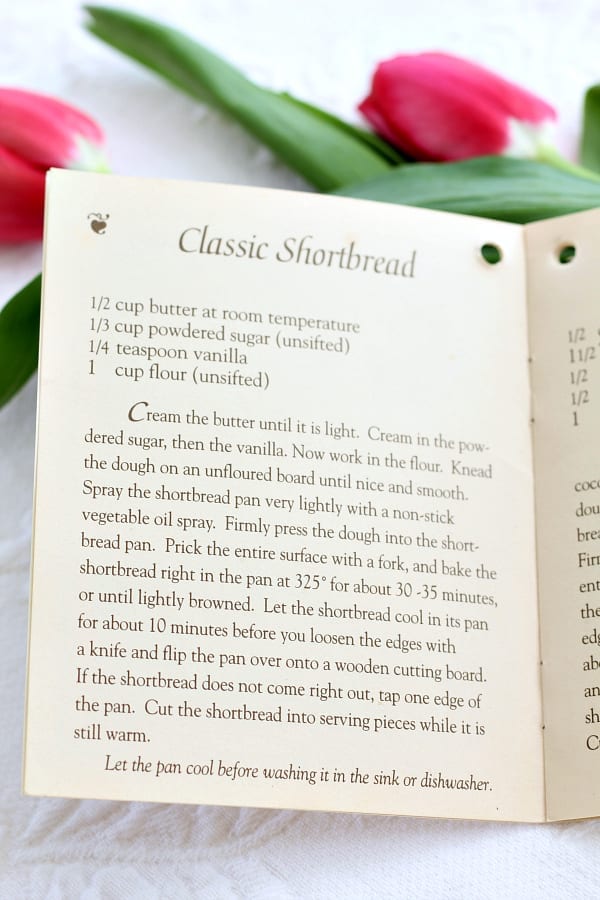 Tips for Ceramic Molds
When using a ceramic cookie mold it's good to have a wooden spoon on hand to gently bang the back of the mold to help release the cookie. Also, make sure to cut the shortbread into pieces while it is still warm. These simple tips will ensure that your cookies stay intact and come out just perfect.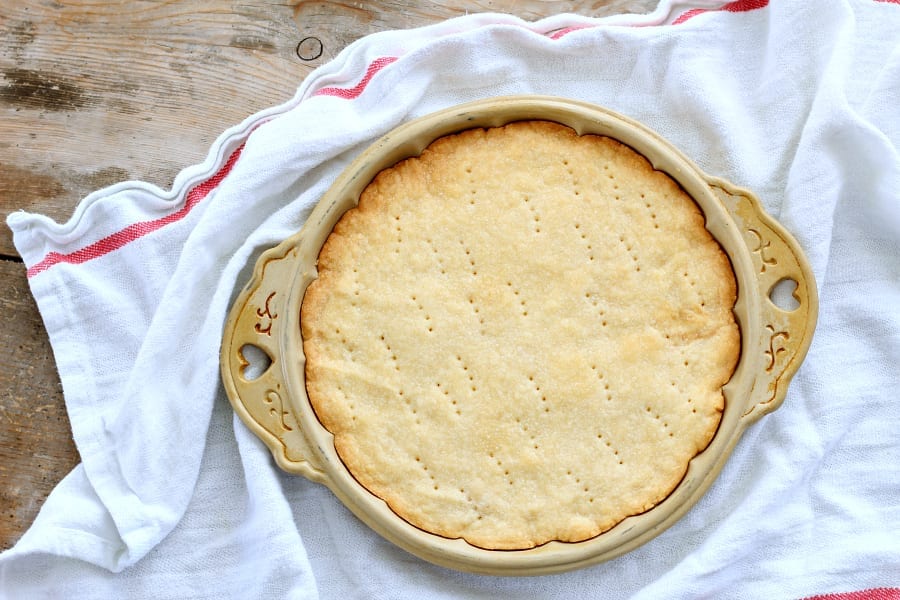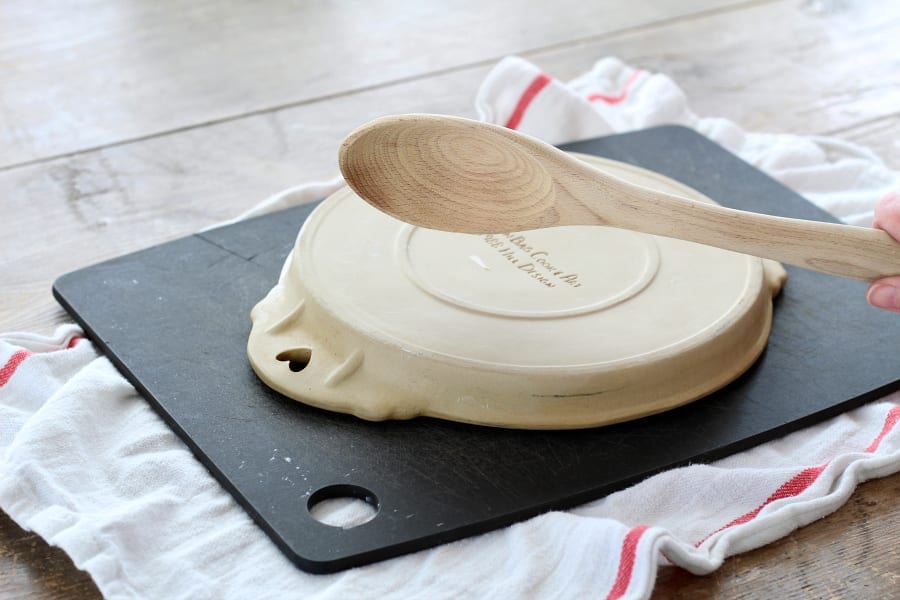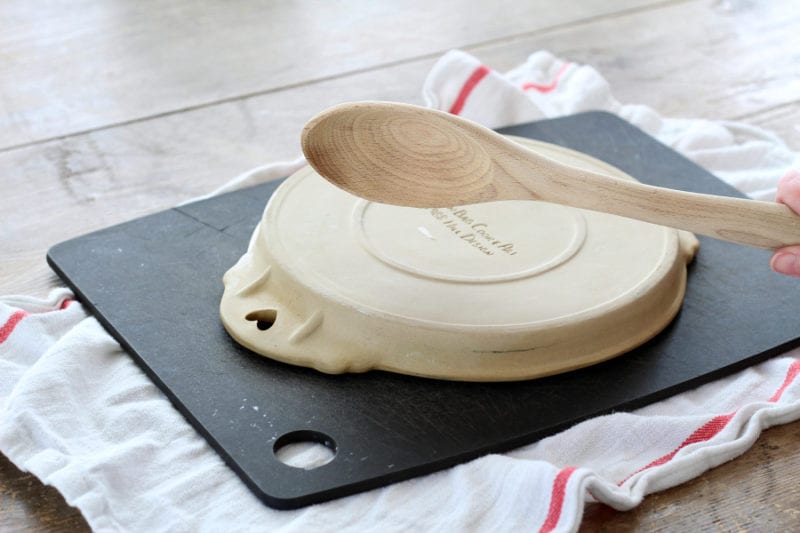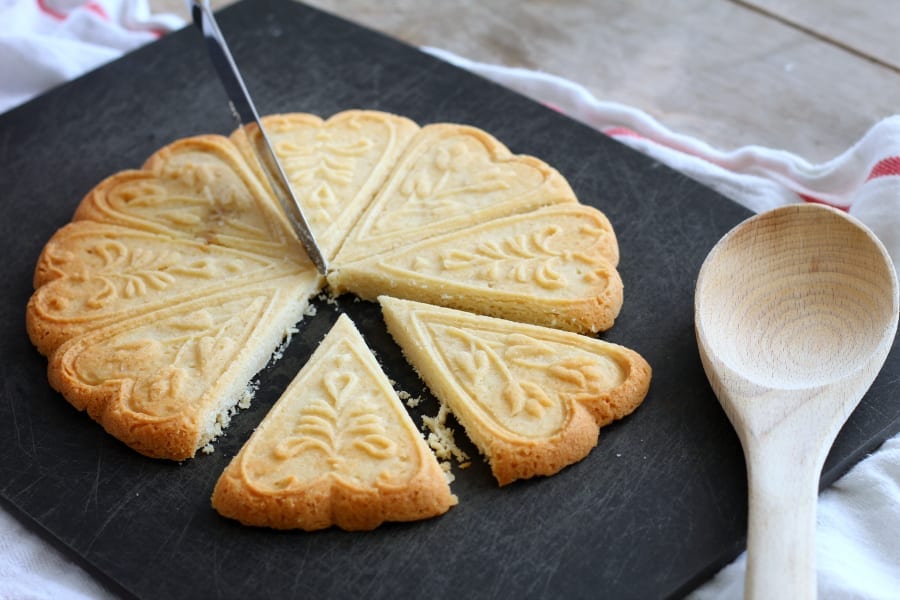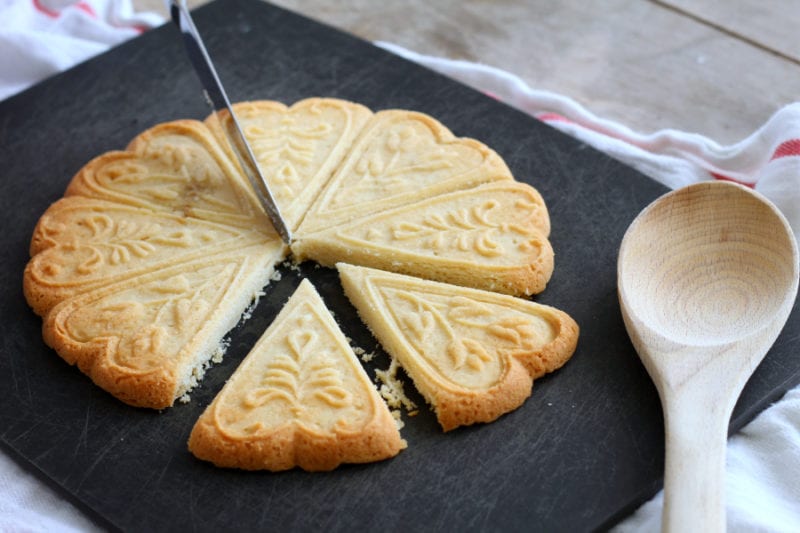 Style Time
Then of course you must take some time to style those beautiful cookies before you enjoy them! Ha Ha…but seriously, once they came out they not only looked yummy but looked so pretty! We  worked some magic and enjoyed pairing them with my favorite boxwood green dresser , vintage baskets,  red tulips and my mom's gorgeous Emma Bridgewater teapot and cups. Then we gobbled a few up. 😉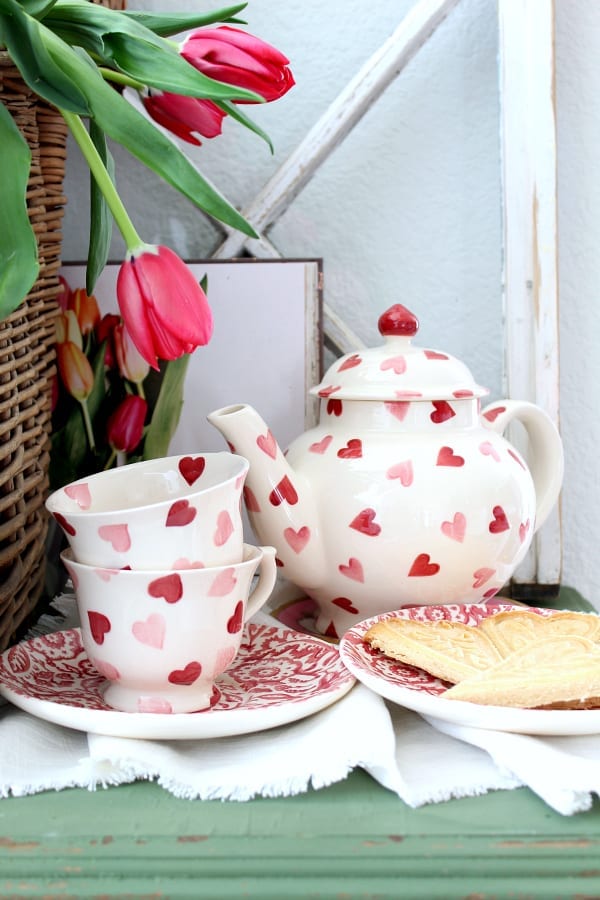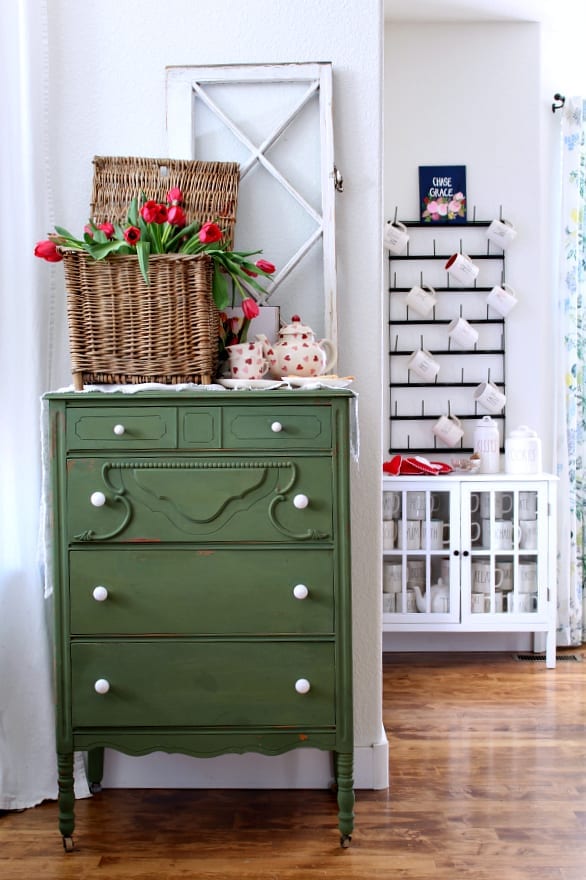 These quick and easy heart shaped shortbread cookies are not only perfect for Valentine's Day, but lovely any time you are craving something delicious and special.
Next up on the blog hop is some vintage Valentine's Day inspiration from Welch House 1900.  You can find even more Valentine's Day inspiration by clicking the pictures below. Thank you for stopping by today and in case you missed them you might also enjoy my heart shaped felted pillows that I shared last week! 🙂
xoxo,
Kelly
Did you like this post? PIN it for later!