Simple DIY Star Shaped Pinecone Ornaments
Pinecones are one of nature's simplest treasures. And they make the most charming ornaments when turned into stars! In this tutorial, I'll show you how to make your own star-shaped pinecone ornaments using a few simple supplies. So grab some pinecones and get started!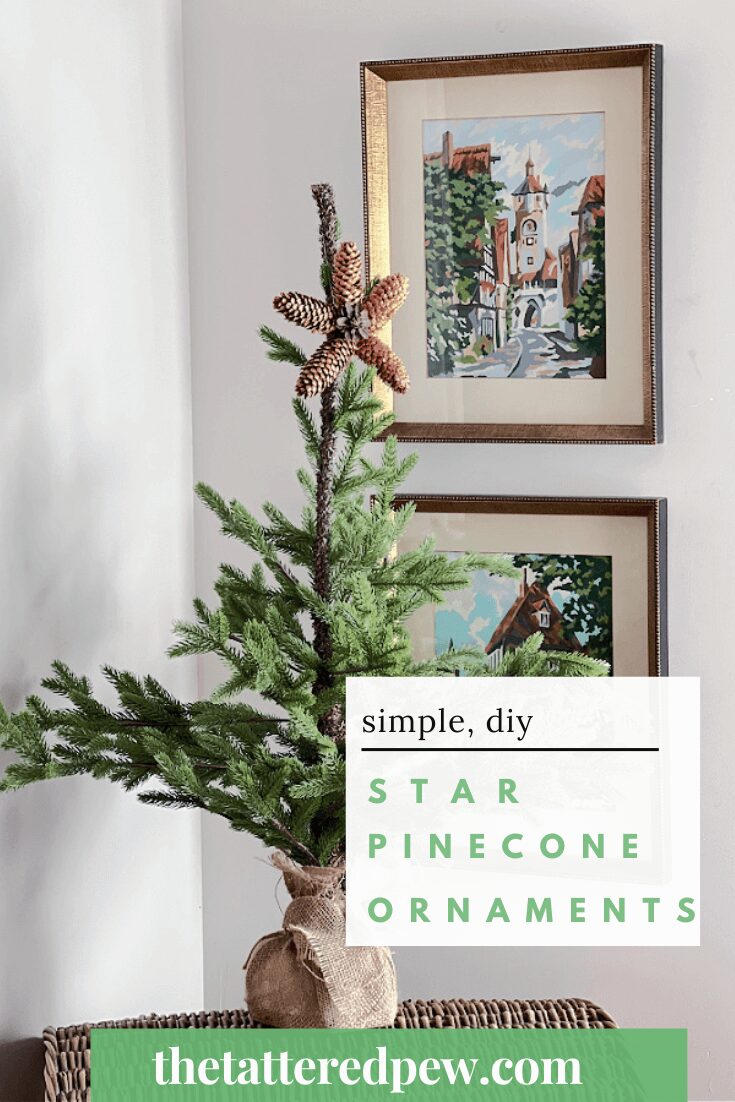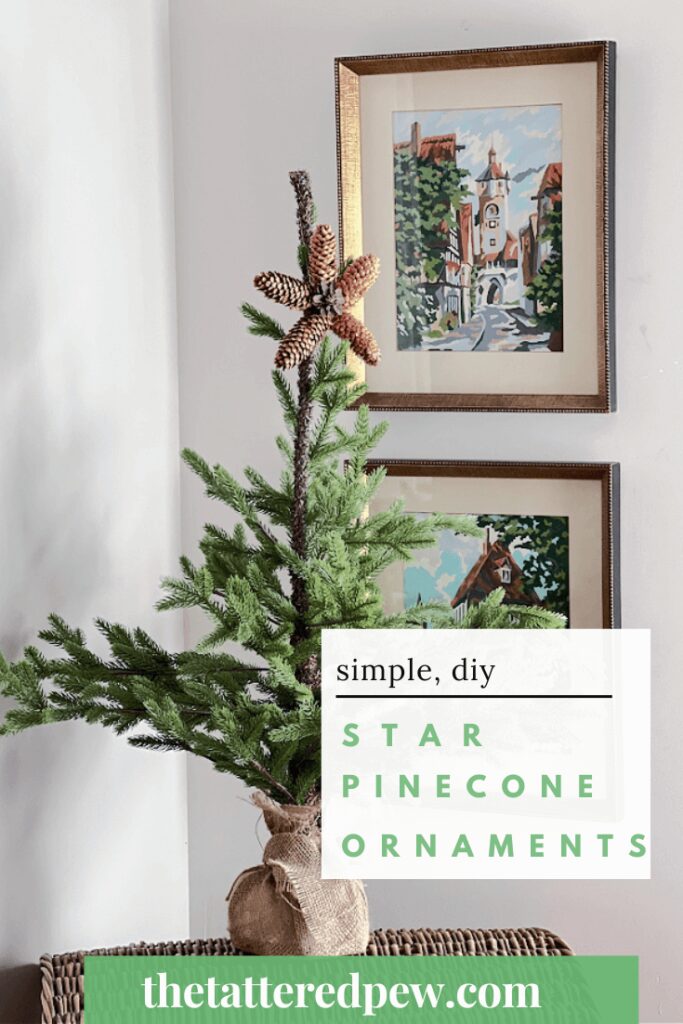 *As an Amazon Associate, I earn from qualifying purchases. This post contains other affiliate links too for your convenience. Click here to read my full disclosure policy.
Simple DIY Star Shaped Pinecone Ornaments
It's no secret that pinecones have been my go to in my decor lately. I love their texture, simple beauty and that I can grab them straight from our yard.
You know I love a good budget friendly project!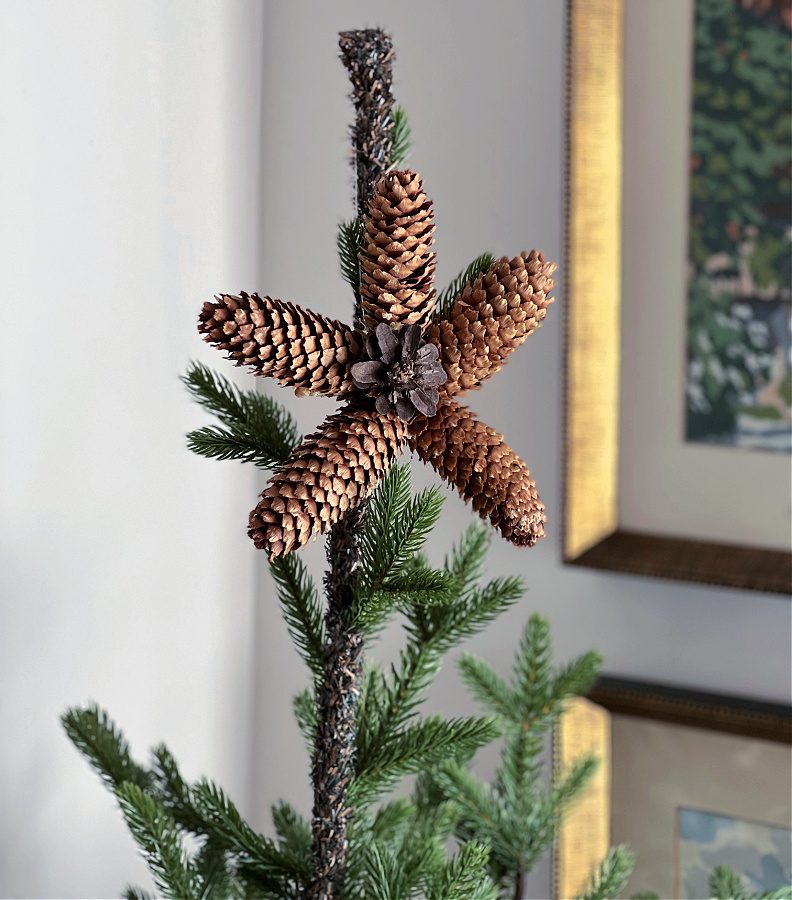 I used pinecones a ton in our fall decor this year and now I am excited to say that they will also be used in my winter and Christmas decor too! Oh goodness am I excited to be getting a jumpstart on these for the upcoming holidays!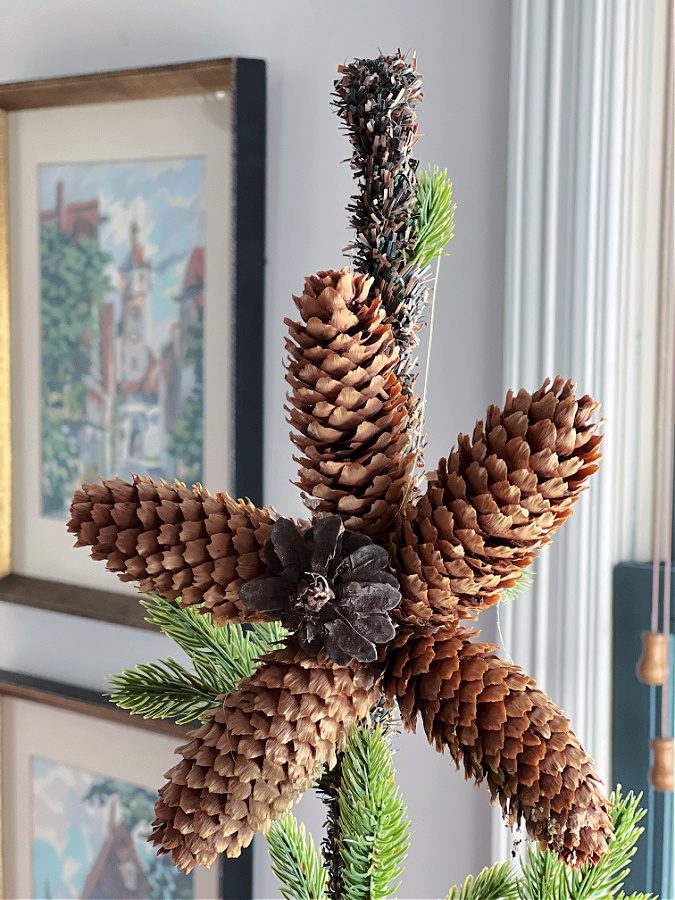 I was inspired to make these star shaped ornaments after my mom showed me a bunch of pinecone crafts and DIY pinecone ornaments over on Pinterest. Since I had an abundance in our yard I figured I should put them to good use. Here is what I came up with!
Supplies Needed for Star Shaped Pine Cone Ornaments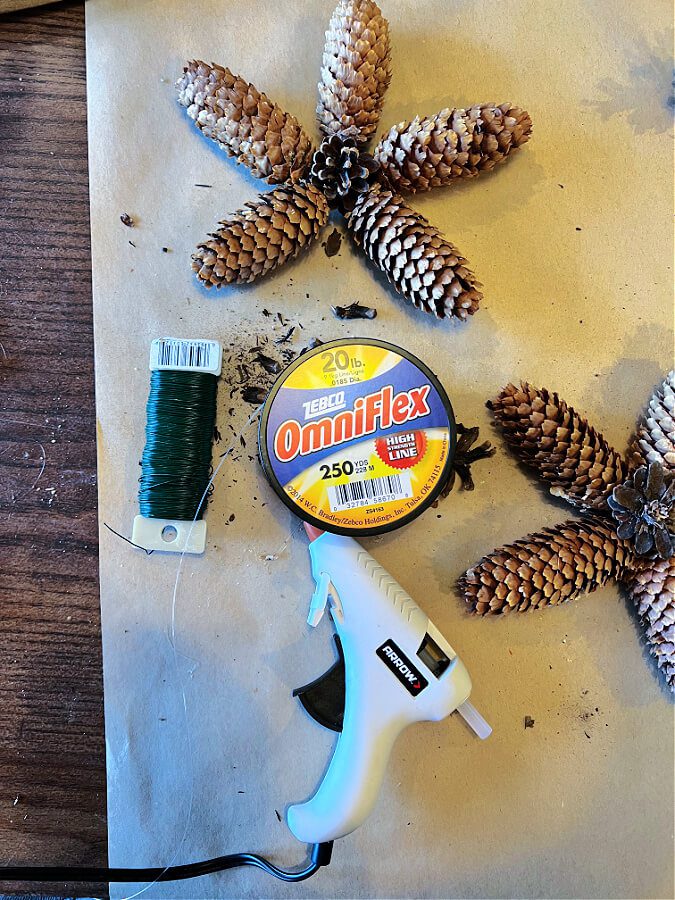 Gather Up all those Pinecones
First things first you will have to gather up a lot of pinecones! We are lucky to have a huge backyard with a variety of pine trees. So, we have not one but two or three types of pinecones. I gathered an assortment!
If you live near me and need some I have plenty and I am always willing to share!
*Tip- If you don't have pinecones in your yard try asking friends or family to collect some for you, go on a nature hunt or simply grab some at your local crafting store or on-line!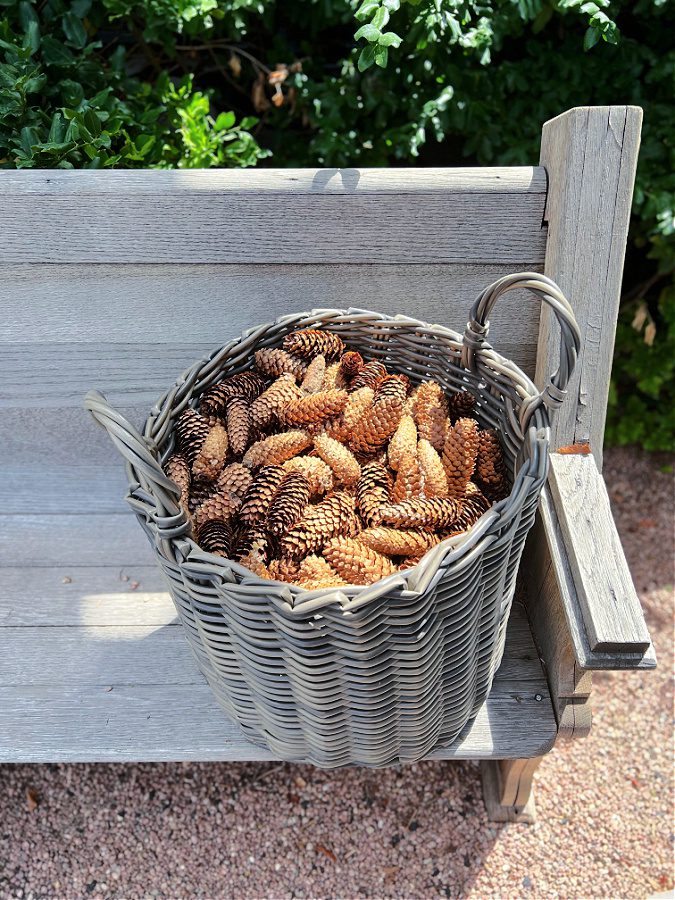 Then I made sure they were ready to be used by baking them! You can find my method by reading my post on how to prepare pinecones for crafts or decor!
How To Assemble the Star Shaped Pinecone Ornaments
I ended up trying a few different ways of assembling the ornaments. Here is the first way!
Lay out 5 longer pinecones on your craft paper in the shape of a star.
Find a smaller pinecone for the center.
Add hot glue to the bottoms of the longer pinecone as well as the hot glue to the small pinecone. Stick them together and hold for 20 seconds to make sure glue has bonded.
Repeat this step until all larger pinecones are attached to the smaller one and your pinecones form a star shape.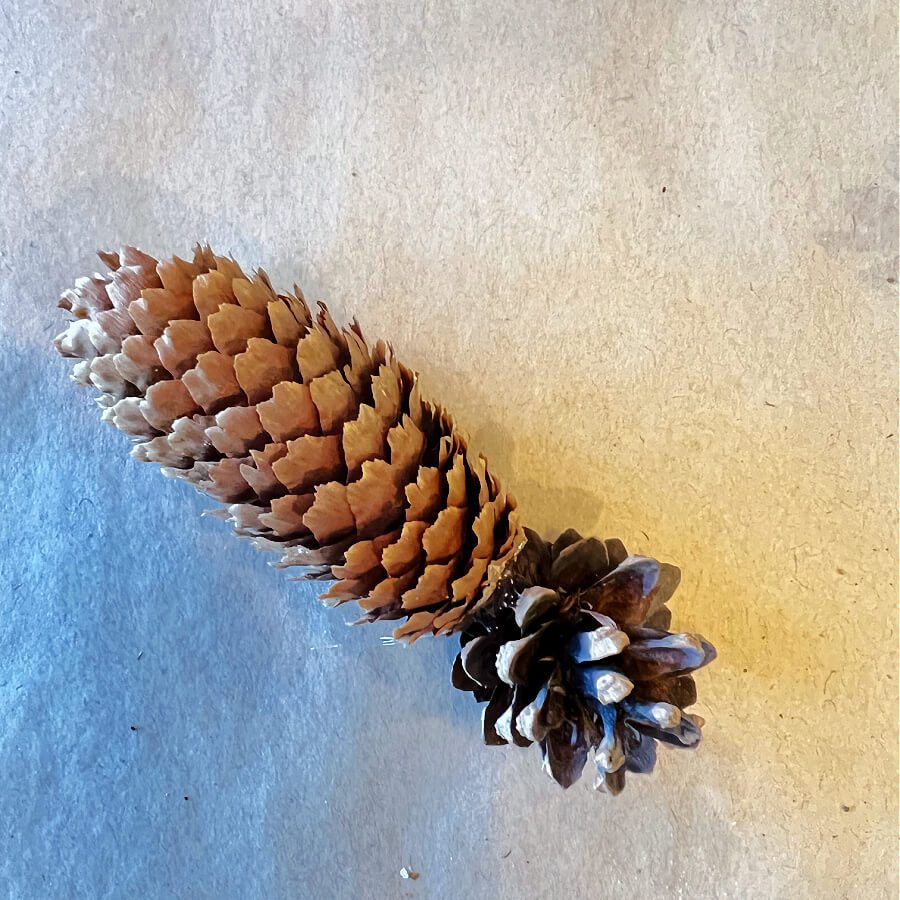 The second way I assembled them was a lot quicker!
Lay out your longer 5 pinecones in a star shape.
Add hot glue to the sides of each larger pinecone at the ends. (one at a time)
Press the longer pinecone next to it, then repeat, until you have glued and attached all 5 longer pinecones together. You will have a star shape with a small hole in the center.
To fill the hole grab your smaller pinecone and decide if you want the flat surface up or down. Add glue to that side. I tried both ways and liked them both.
Extra step: to make your pinecone flatter I used scissors to cut and twist off the top. See picture below!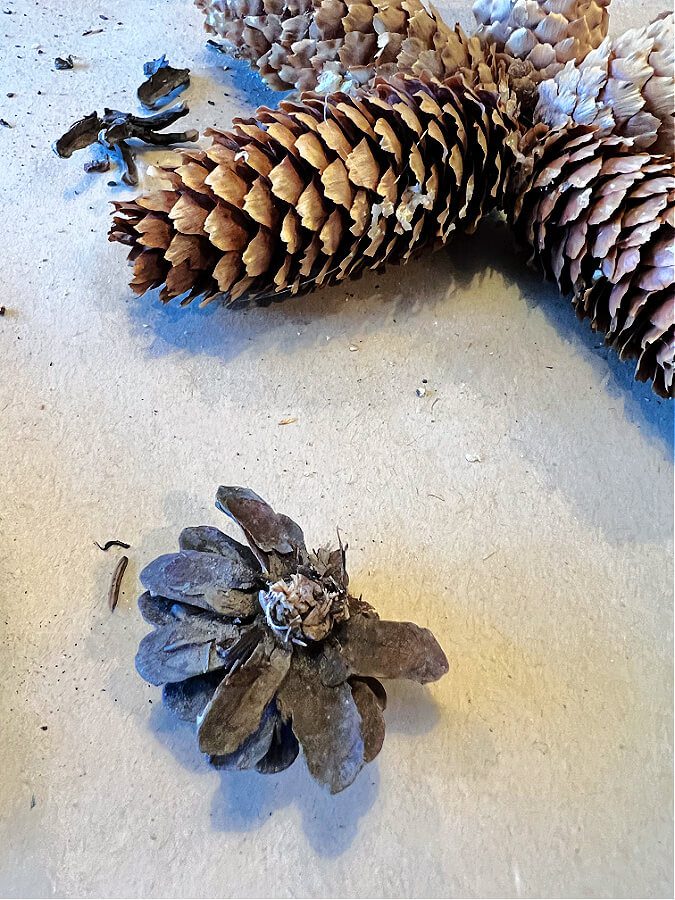 In the picture below you can see how I experimented with attaching the smaller pinecone in the center of the ornaments. That's the best part about making crafts of DIY projects, you get to experiment and make them your own!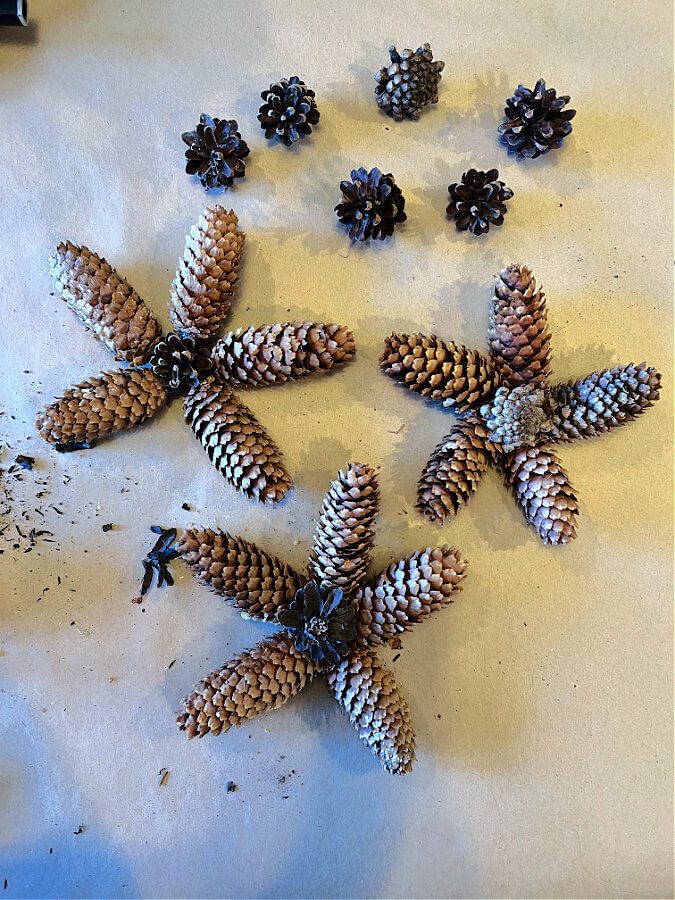 Hanging Your DIY Pinecone Ornament
Once your ornaments have dried you can simply attach fishing line through the center hole (like I did) or use green floral wire to create a hook to hang them by. I like the clear fishing line because you can't see it and it is a simple way to hang these anywhere quickly!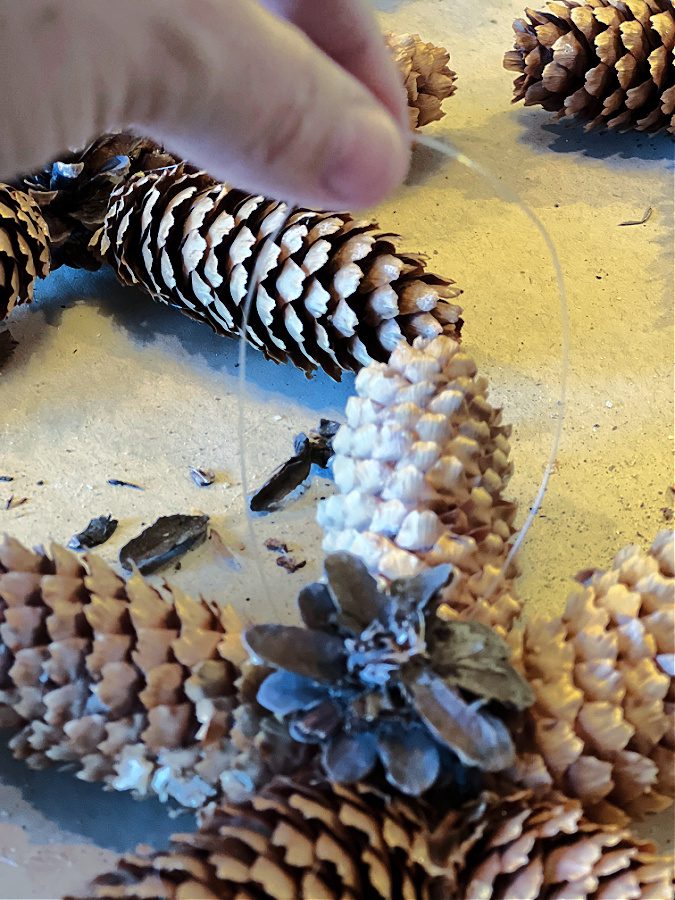 You could also hot glue a loop onto the back then use a traditional ornament hook to hang these from your tree.
Ways to Decorate with DIY Pinecone Ornaments
After making about 10 of these DIY pinecone ornaments and seeing how quickly they came together I started thinking about other uses for them.
How pretty would these be hanging along our fence out front? Maybe with some green garland?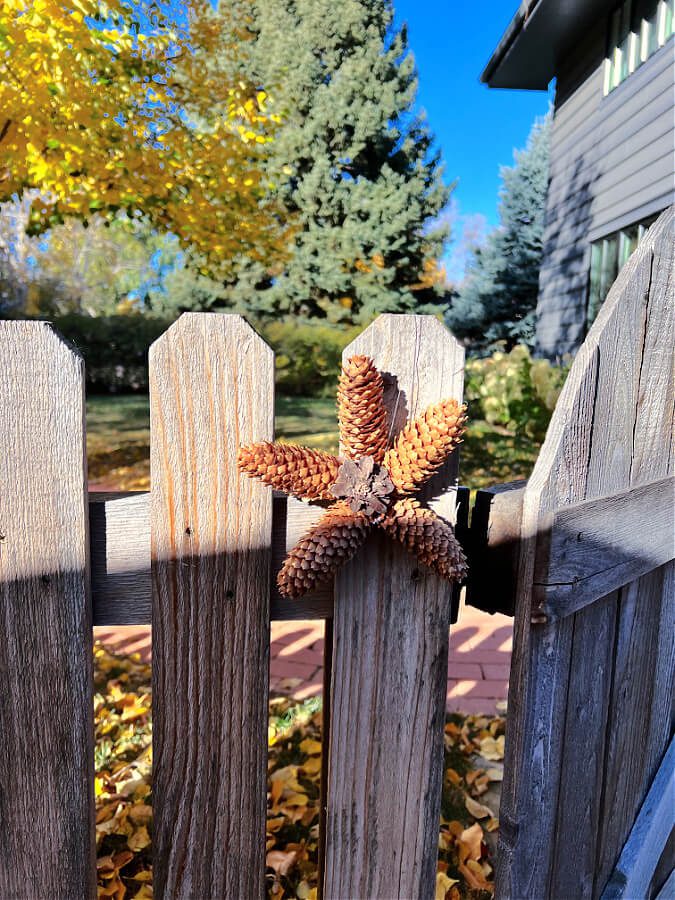 Or how about turning it into a garland for your mantel or hanging these from your windows or stair railings. Goodness so many ideas come to mind besides just hanging these star shaped ornaments on your tree.
How would you use them?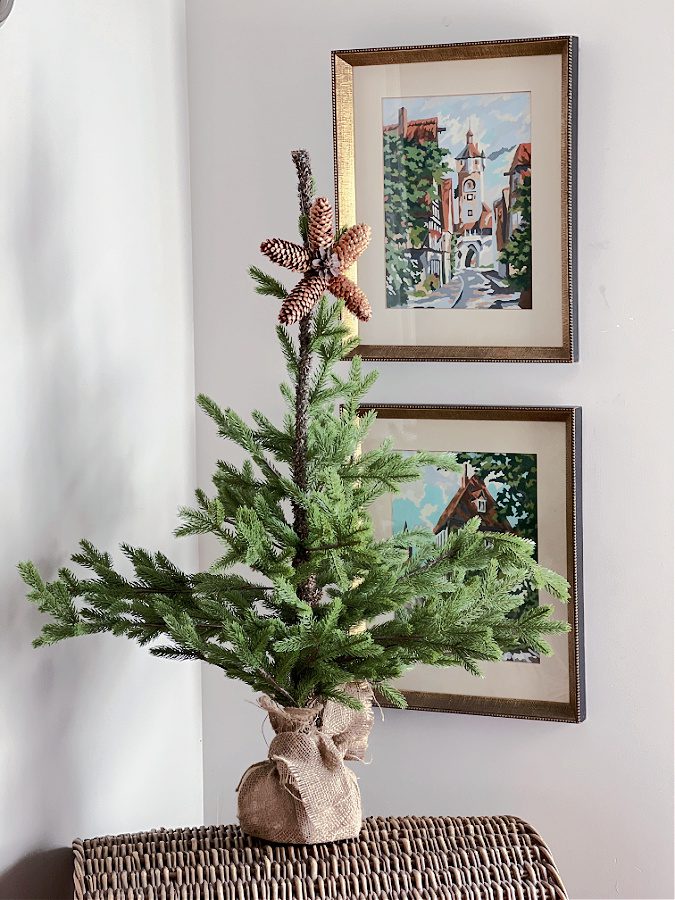 Simple DIY Star Shaped Pinecone Ornaments
Now that you know how to make these beautiful ornaments, what will you create? I'd love to see your finished products! Share photos of your star-shaped pinecone ornaments in the comments below. And if you have any other ideas for fun things to do with pinecones, let me know – I'm always looking for new craft projects to try. Thanks for reading, and happy crafting!
I'd love to have you hang out with me some more! Feel free to follow along with me on any of the platforms linked below.
LTK | Facebook | Instagram | Pinterest | Amazon
xoxo,
Kelly
Did you like this post? PIN it for later!