I've always had a thing for animal prints so when I found out that the tortoise shell pattern and design element was making a comeback (even though it never really left), I was all for it. I'm calling this post timeless tortoise shell because this is a classic and chic element that will never go out of style.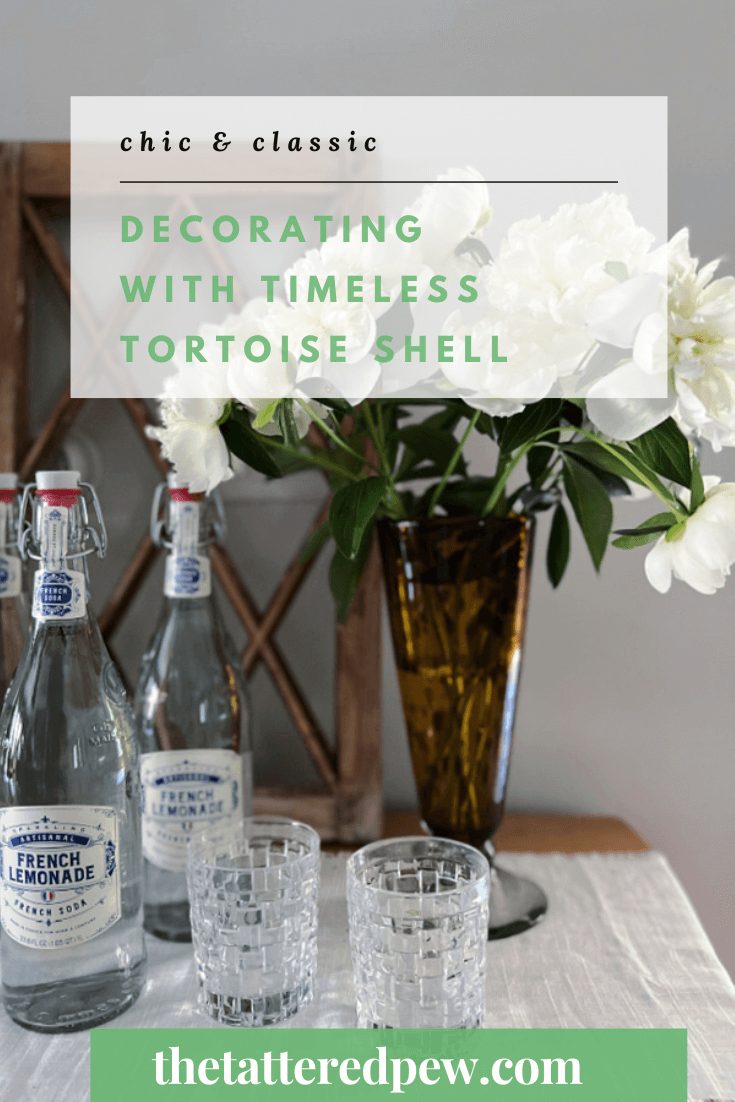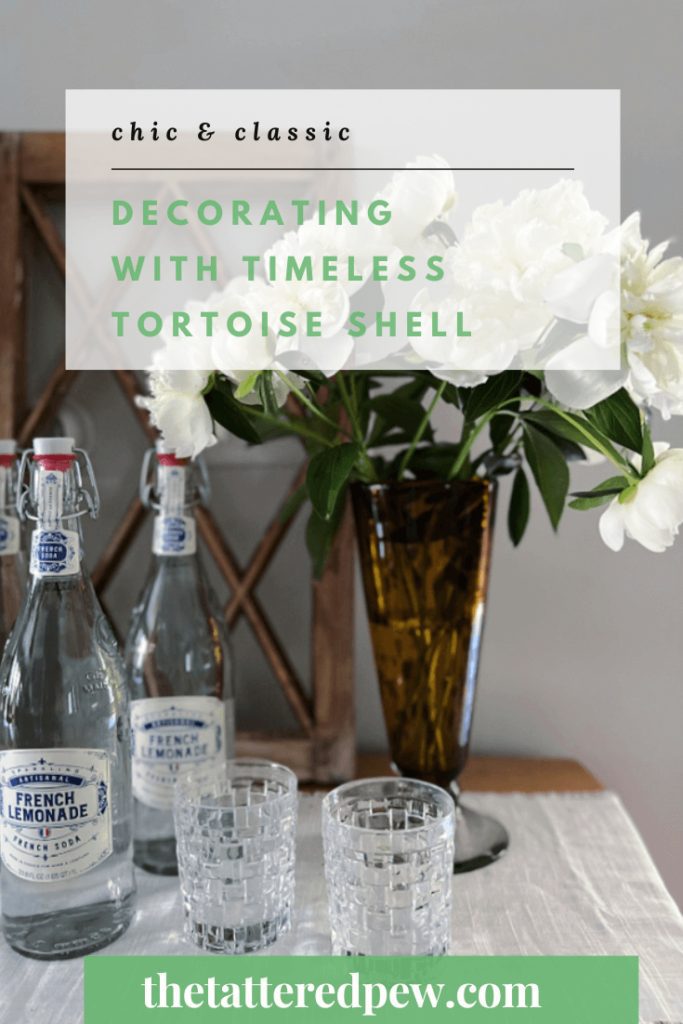 *As an Amazon Associate, I earn from qualifying purchases. This post contains other affiliate links too for your convenience. Click here to read my full disclosure policy.
Tortoise Shell Inspiration
I'm constantly finding myself on Pinterest looking for design inspiration that is classic, timeless as well as designs that catch my eye. I thought I would share a few with you in case you are as taken by this pattern as well.
More and more I have been seeing the tortoise shell pattern showing up in small yet poignant ways. The vase below is a perfect example. It's not too dominant yet still makes a statement. It pairs well with blue too, so I am of course a fan!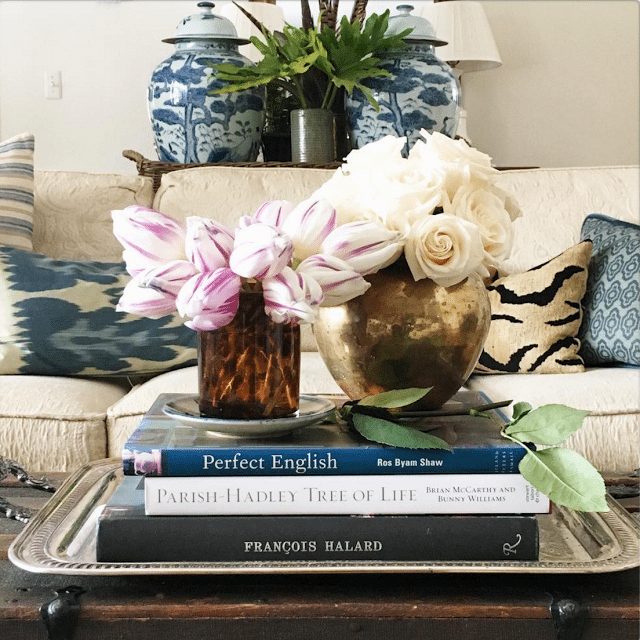 This image has a beachy vibe that I am drawn to and pairs not one, but 4 tortoise shell accessories for a lovely chic collection. I adore the mirror and the small box. Often people associate tortoise shell decor with fall but this vignette proves that it can be out through all of the seasons!
I found this stunning Evelyn Buffet with Tortoise accents from Society Social. It stopped me in my tracks. The mixture of tortoise shell, rattan and bamboo had me dreaming of this in my beach house one day! It may be a bit out of my price range though! But style wise, I am all about this entire look as it feels so sophisticated.
Shopping for Tortoise Shell Decor
After seeing all of this tortoise shell inspiration I knew I wanted to add a few small pieces to my home. But when I was searching for tortoise shell decor, both online and in stores it was a lot harder than I expected. (*all of this is faux by the way!)
I ended up using the words faux, tortoise and shell in my searches on-line while also using random things after them like, decor or lamps and this helped a lot. I will still continue to hunt for it at flea market and other locations in person.
But to save you time, I have curated some items I personally love over on my Amazon Storefront . I have shared them below too! You can also find tortoise shell decor over on Etsy! Have fun shopping and let me know if you have any questions.
Tips for Decorating with Tortoise Shell
Because this is a tried-and-true classic you most definitely can't go wrong putting some in your home. Using it in small accent pieces like vases, votives or frames is an easy way to compliment any decor style.
For a larger statement piece search for mirrors, tables or lamps! Tortoise shell is most striking alone but can be grouped together if the items are smaller. Think jewelry boxes or candles.
Tortoise shell is a neutral and can be paired with every design style from traditional to modern. Picking one piece for your home is the perfect way to add this timeless trend!
Click on the items below to shop the individual pictures!

Timeless Tortoise Shell in Our Home
As I was talking about this classic print with my mom and how I wanted to do a blog post on it, she mentioned that she had once given a tortoise shell vase to one of her dear friends.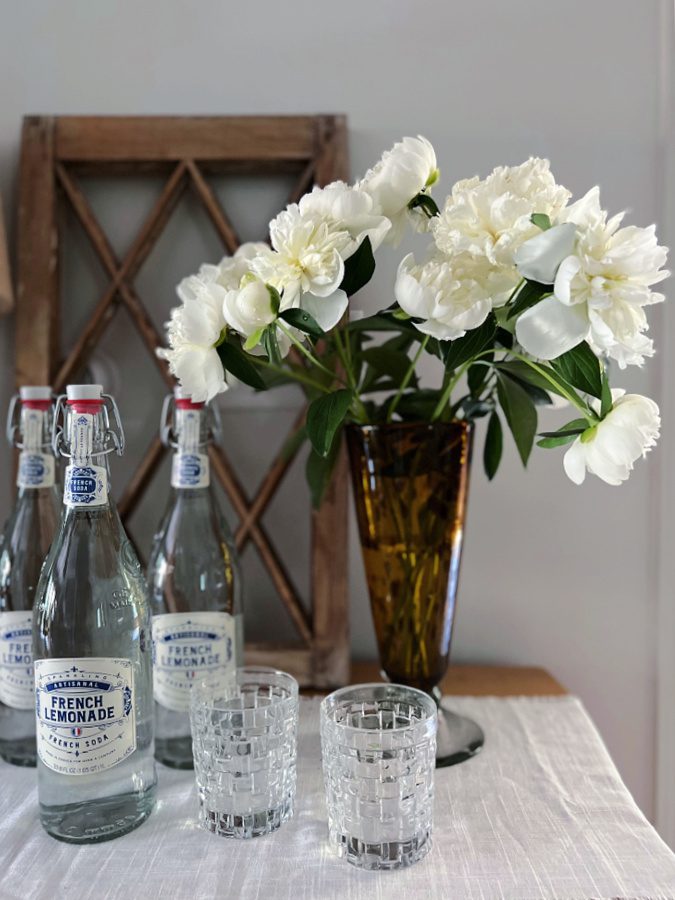 Before I even asked her, she asked me if I wanted her to see if she would let me borrow it. And you guessed it, she let me. So, thank you Pam for letting me take pictures of your lovely tortoise shell vase!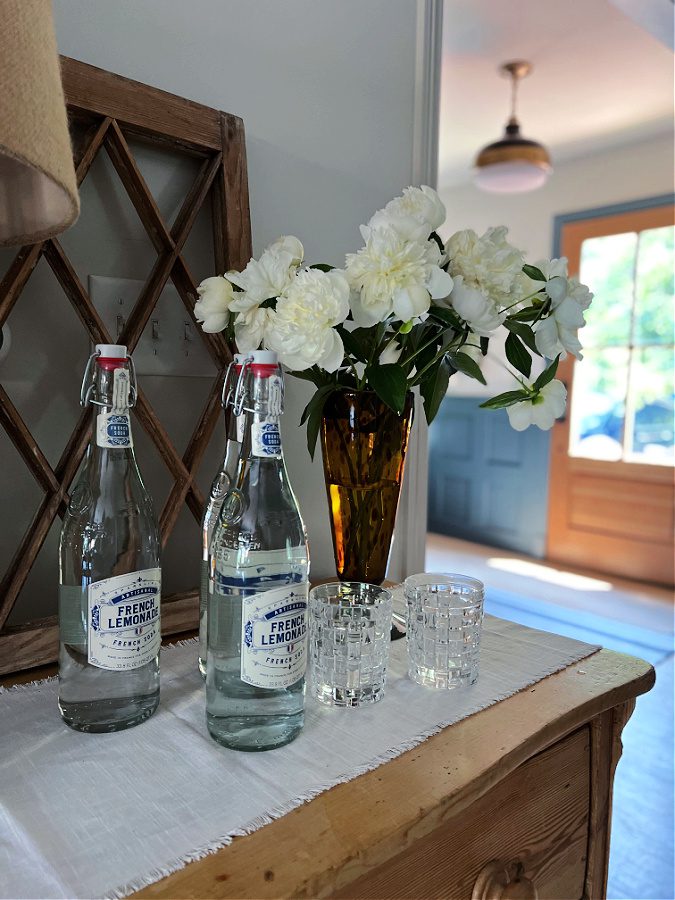 After seeing this piece in my home, I am now on the hunt for the perfect accent piece for myself!
Timeless Tortoise Shell
So what do you think? Will you be on the lookout for some timeless tortoise shell decor for your home? I know I will and if you see some and pass on it, send it my way please! What decor trends or styles do you love currently?
xoxo,
Kelly