Welcome Home Saturday I'm In Texas!
Happy Saturday friends. Did you miss me last week? I took some time off for Easter and parent teacher conferences. Today I am back for Welcome Home Saturday and I'm in Texas! .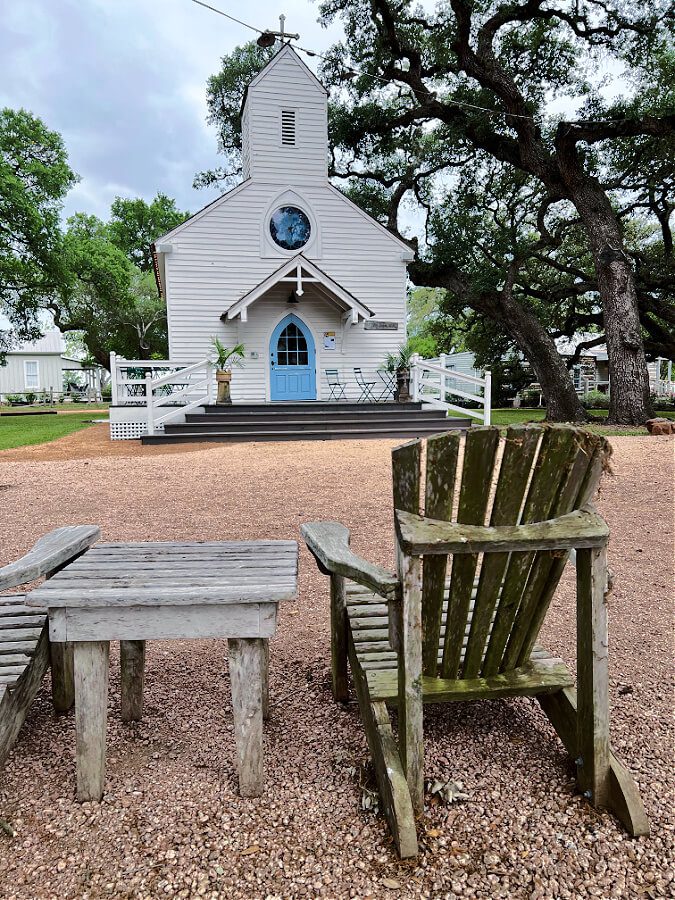 This post contains some affiliate links for your convenience. Click here to read my full disclosure policy.
I'm In Texas!
So it's true, I am currently in Round Top, Texas! Well not for much longer I'm actually leaving today because I have been here since this past Wednesday.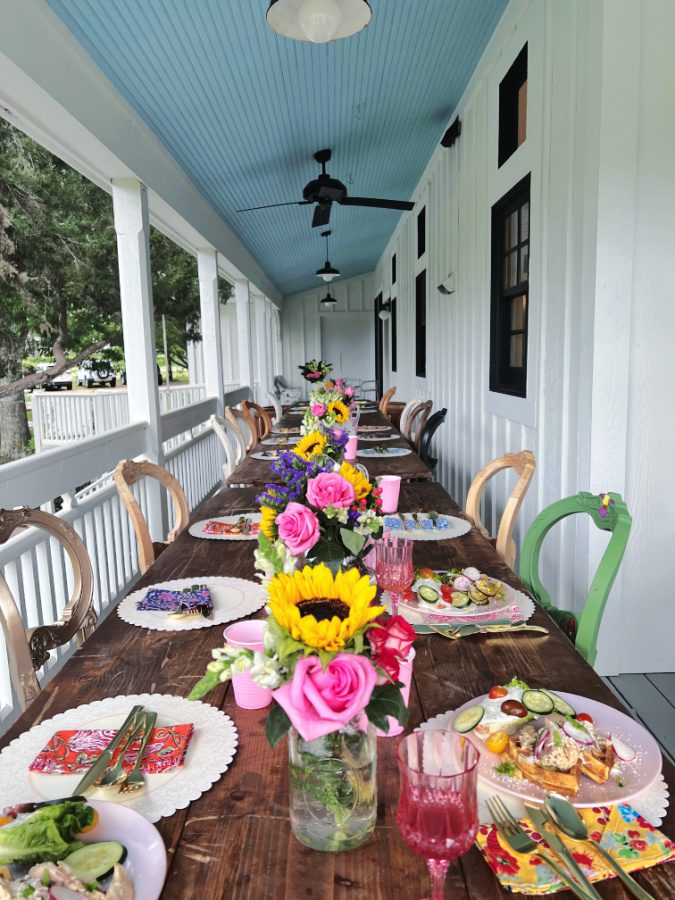 I flew into attend the PINK Creatives retreat at The Frenchie Hotel hosted by two incredible women. Sara of Simply Southern Cottage and Wendy from Whimsy Chair. If you have any questions or want more information about the retreat I saved my trip stories over on my highlights on Instagram. Or you can leave me a question in the comments below!
The Frenchie
The Frenchie boutique hotel was stunning and I can't wait to come back. I fell in love with the blue front door the moment I saw it! Each room was a gorgeous white with pops of color in the tile, pillows and art!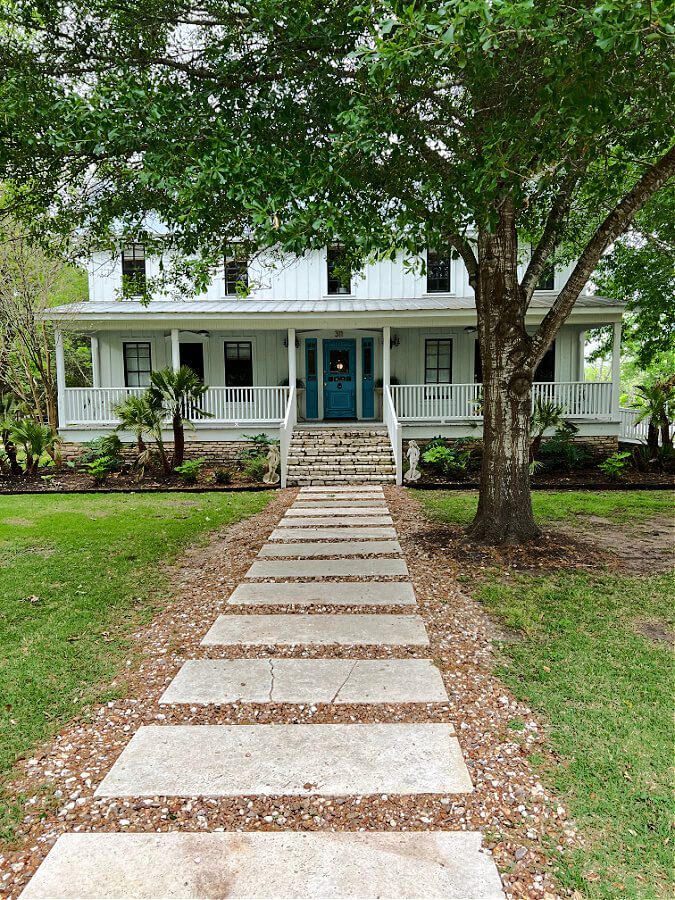 I also enjoyed my time learning from some incredible women entrepreneurs. They have inspired me to work on taking my blog to the next level!
New Friends
And guess what?! I met some wonderful friends that I want to introduce you to! First, my talented roommate Charla from Gardening With Charla was so fun to get to know. She is a master gardener, shares amazing stories and has the kindest heart.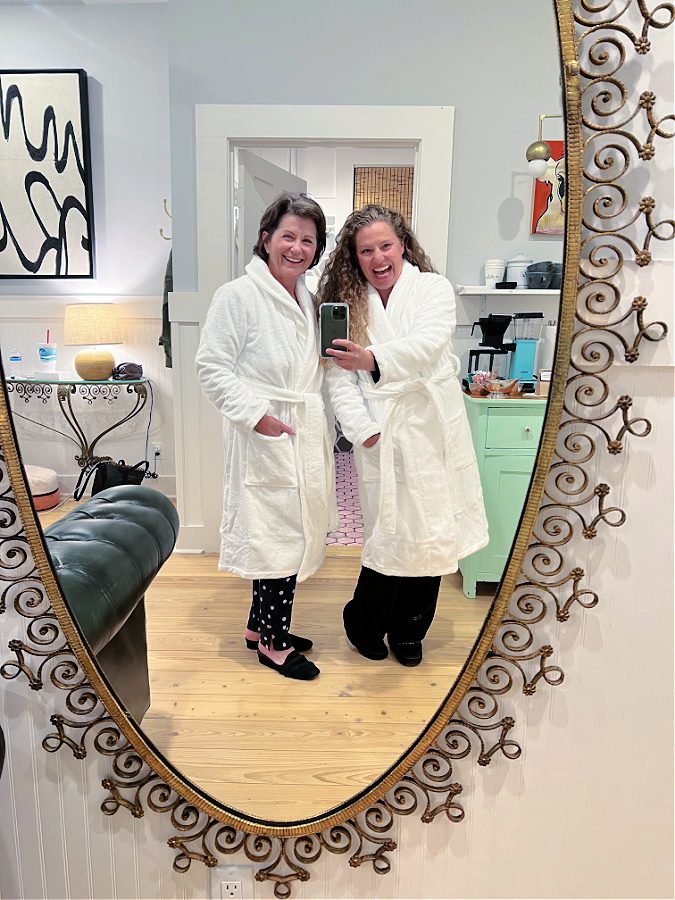 Next, is my new friend Dawn from The Nashville Mom! Down and I both have curly hair (even bigger in Texas),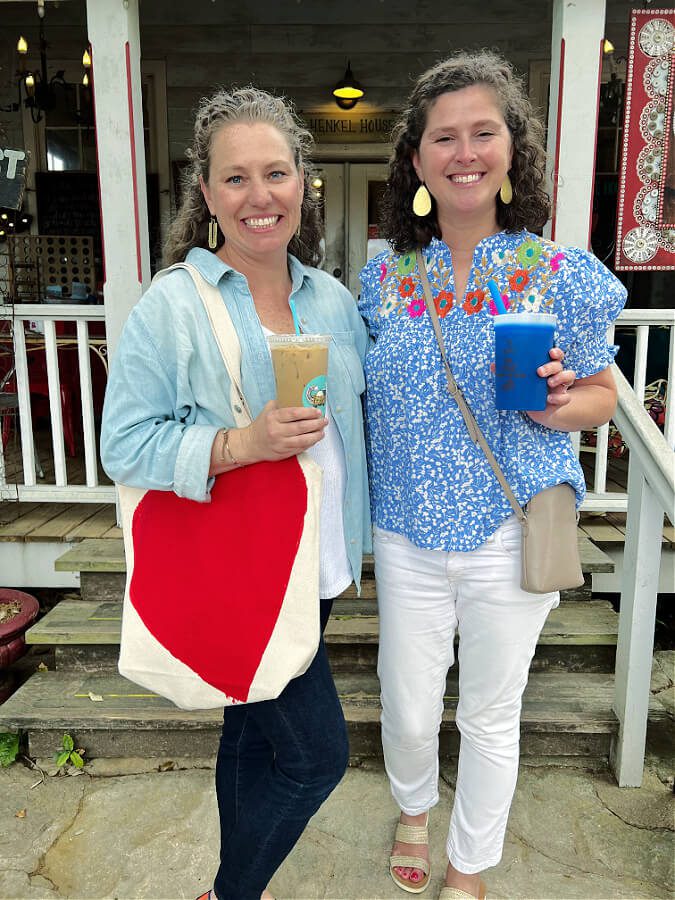 And finally, before the conference started I was able to connect with my friend Elizabeth from The Country Peony. We are both bloggers for the Miss Mustard Seed Milk Paint team and when I found out she was close to Round Top, I reached out to see if she had time to meet. And she did and we had so much fun together!!!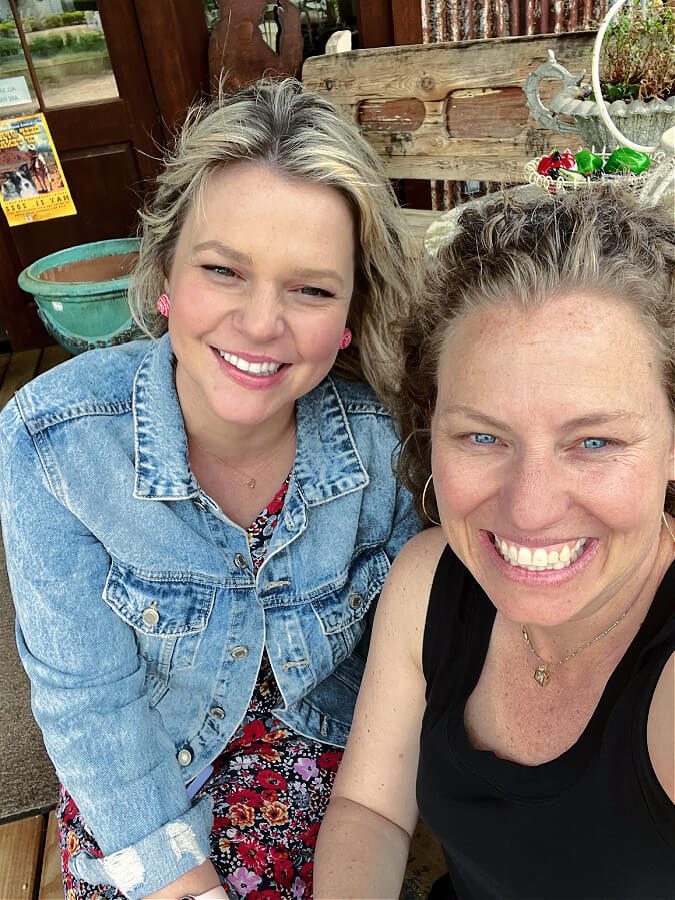 Feeling so grateful to have connected with these women and several others. If you have time I encourage you to visit each of them and tell them I sent you! If I had to guess you will love them just as much as I do!
Crushing On:
Coming Up On The Blog
After taking some time off I am so excited to share some fun new blogs with you all next week.
First up I will show you how I turned some pool noodles into art for Crosby's room. Yep you read that right. Pool noodles! ha!
Here is a peek…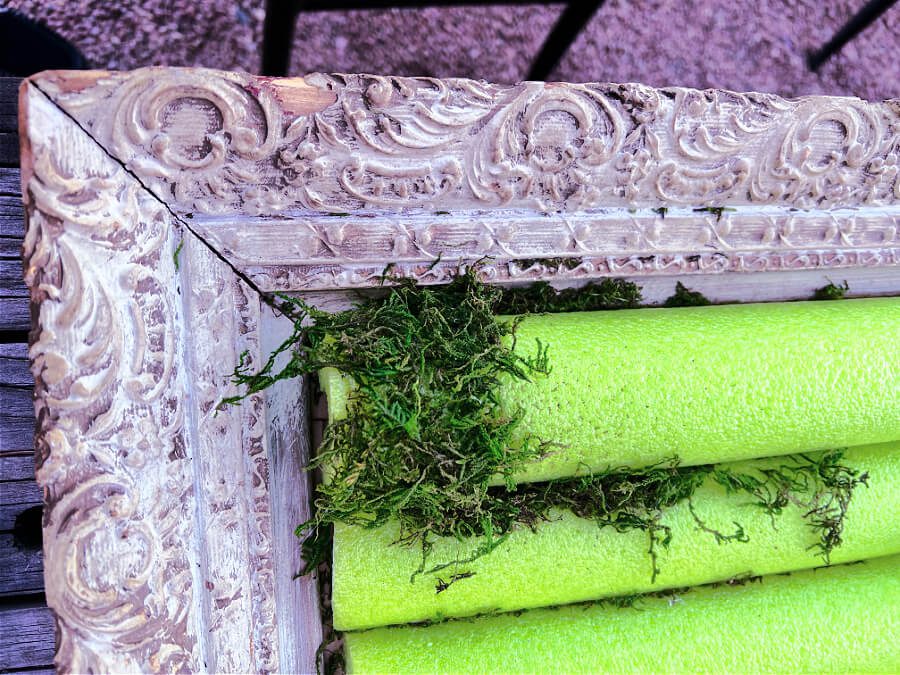 I also will be working on a guest bedroom mood board and a Mother's Day gift guide that I will be sharing with you and my husband! 🙂
Welcome Home Saturday
Today I am thrilled to have Rachel From The Ponds Farmhouse as our guest blogger. Rachel is a very talented blogger with an incredible style and beautiful home. Her porch is so dreamy and I ma thankful to call her my friend! She has been an encouragement to me for several years now. Make sure to visit her post linked below and check out her blog.
Thanks for visiting today and I hope you enjoy the posts linked below from my favorite friends!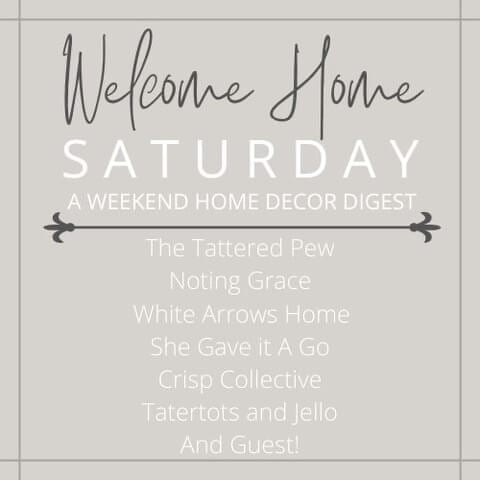 Have a wonderful rest of your weekend! I hope you will stop back by next weekend too.
xoxo,
Kelly