Welcome Home Saturday: Snow Days
Hello friends! Welcome to this week's edition of Welcome Home Saturday, a weekly series where several of my friends and I gather every Saturday on our blogs to share what is inspiring us around the web. Plus, catch a peek into what's been happening with me lately.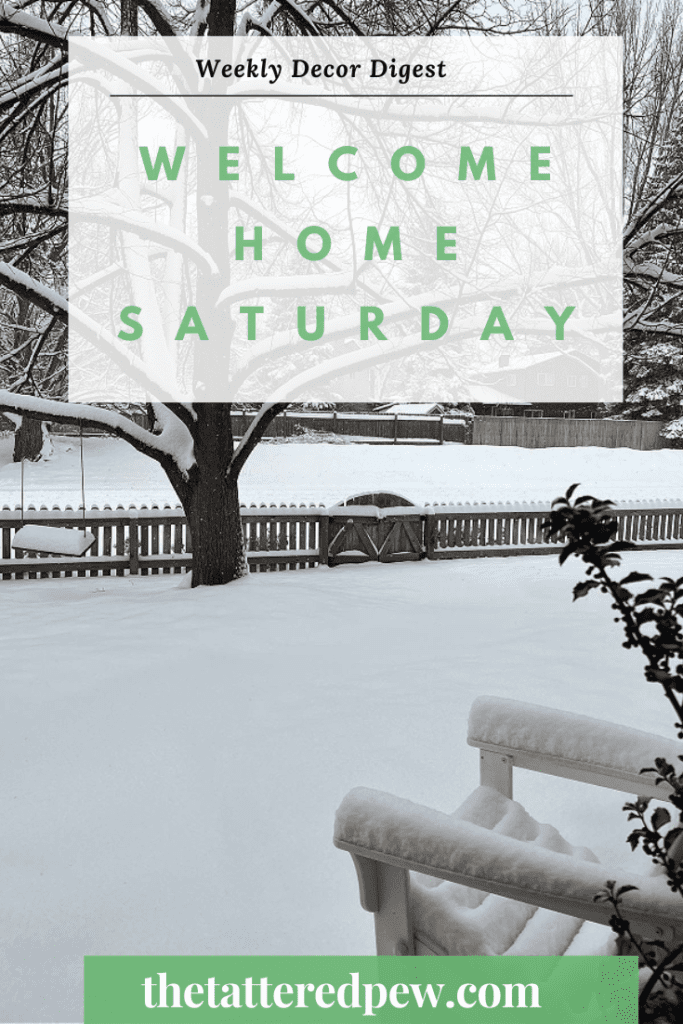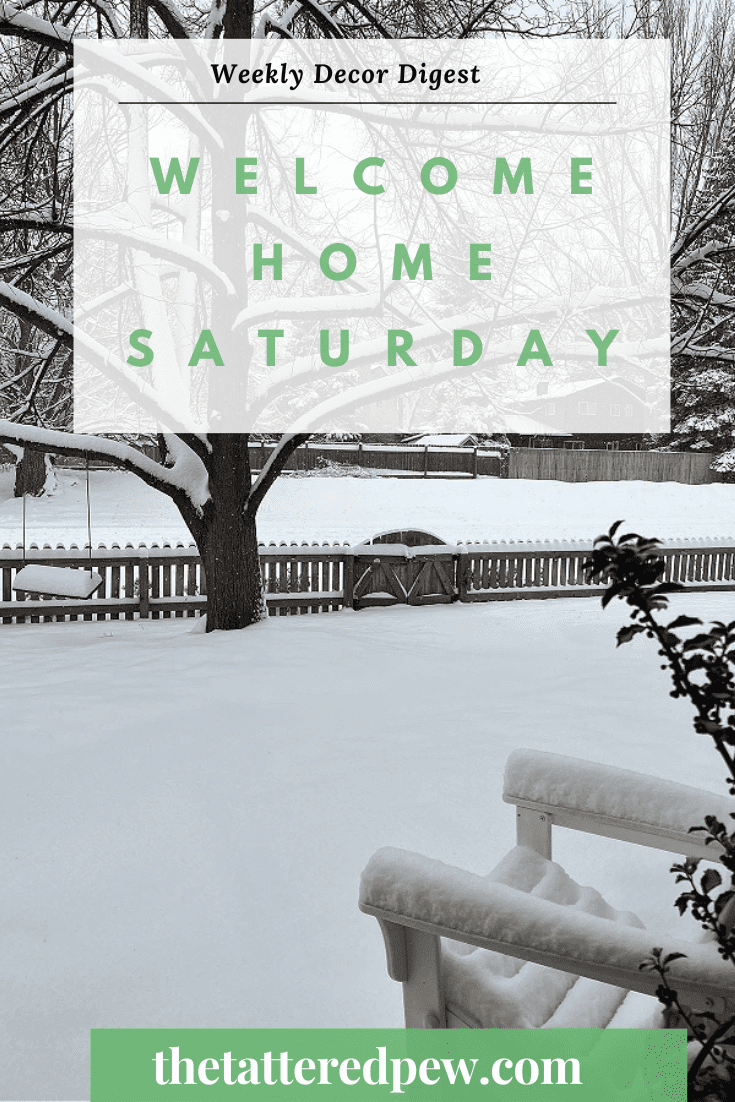 *As an Amazon Associate, I earn from qualifying purchases. This post contains other affiliate links too for your convenience. Click here to read my full disclosure policy.
Happenings at Home
How has the weather been near you? We got a bunch of snow here this week and the kids even had a snow day! Grace had some friends spend the night and took full advantage of having the day off school.
It was pretty weird having a snow day and no longer being a teacher. It was still a lot of fun but just very different…dare I say less exciting?
This is a picture of the beautiful light in our family room from the snow!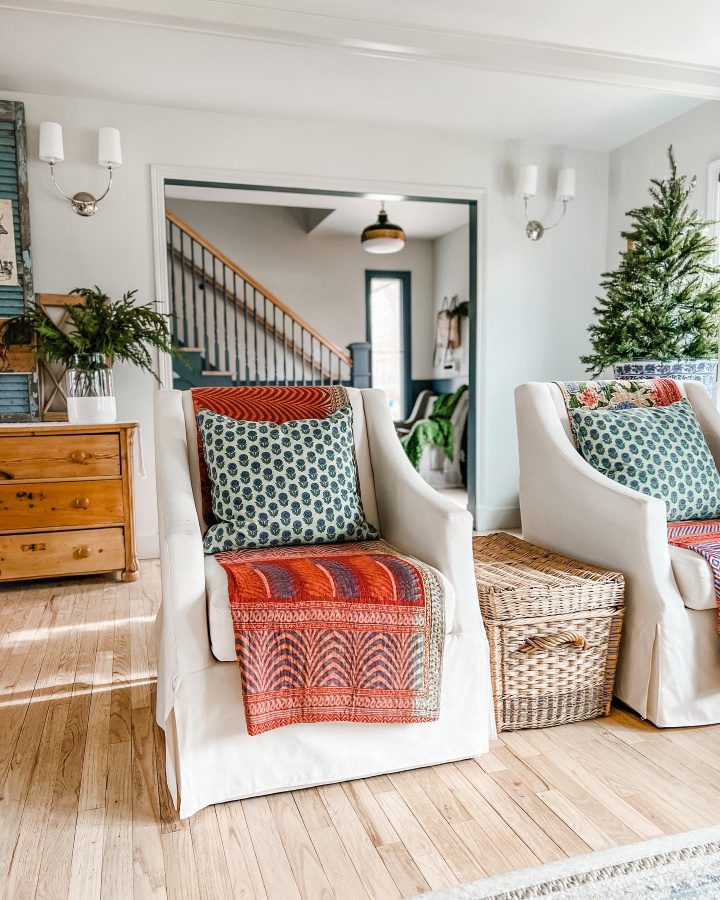 Yesterday my mom and I spent the day running around looking for the finishing touches for Crosby's room makeover that we are working on. So thankful for my mom's help and eye for design! We had so much fun and we are so close to being ready to spend the day putting it all into her room. I am just waiting for a few more items to arrive in the mail.
Below is the quilt I bought for her bed and the lamp shade. It's wild but she is going to love it! They had an amazing after Christmas sale!
Hoping to have a mood board with the rest of the fun details for you next week!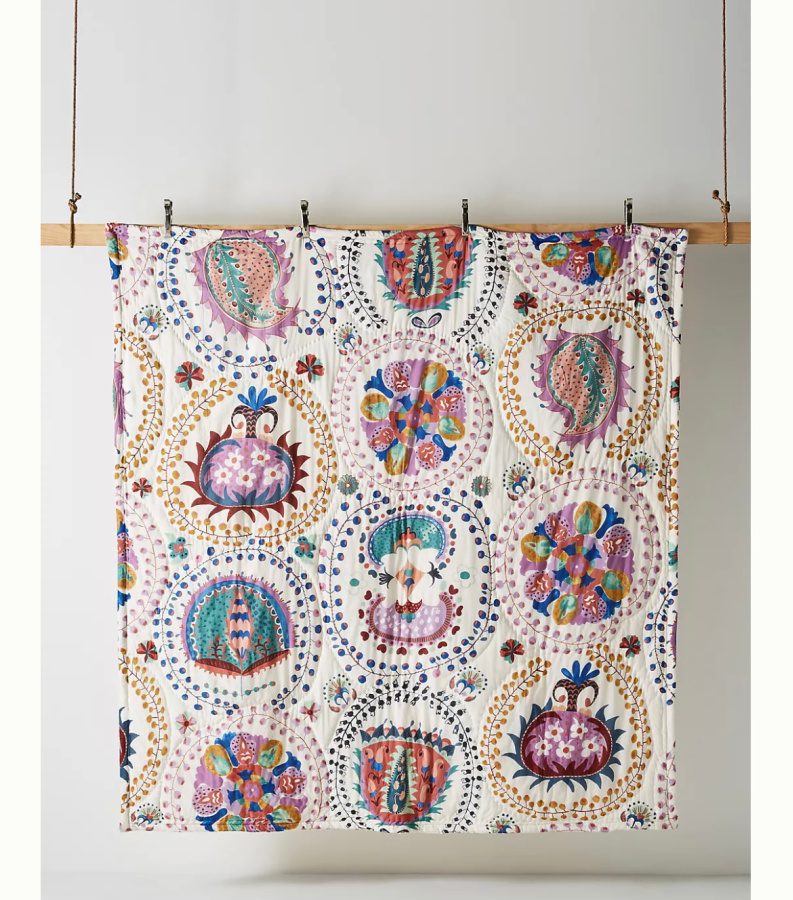 In the meantime I will be going live TODAY at 9:30 am MST and would love for you to come hang with me! I will be sharing the mirror I have for her room along with some of my other favorite Amazon decor items. You will want to see the faux flowers I am sharing because they sell out the closer it gets to Spring. Join HERE!
If you can't make the LIVE you can always watch the replay using the same link above. And did you know that if you click on items through my live or replay I make a small commission? It's true and it helps keep this blog afloat. I am always so grateful for your purchases and support!
This Week On The Blog
My Monday Must Haves this week were all items I have and LOVE! This was a fun one to put together because I have all of the items and wanted to share them with you. The ziplock bamboo organizers are so AMAZING and if you are lucky they might still be 55% off!!!! The mirror is the one I got for Crosby's room and I will be sharing it on my Amazon LIVE today if you want a better look at it.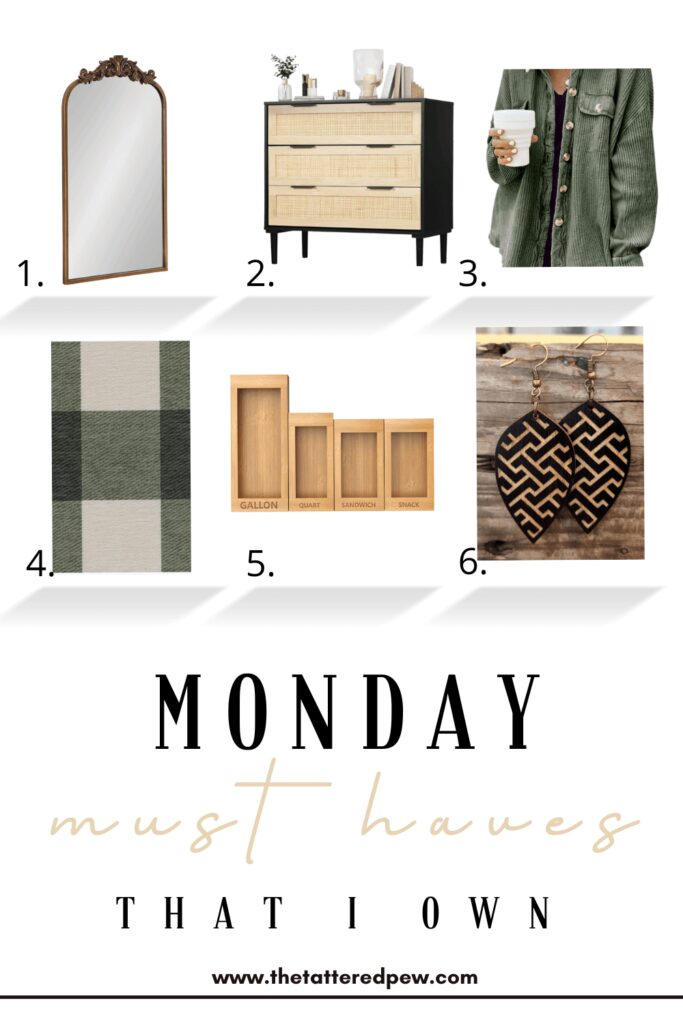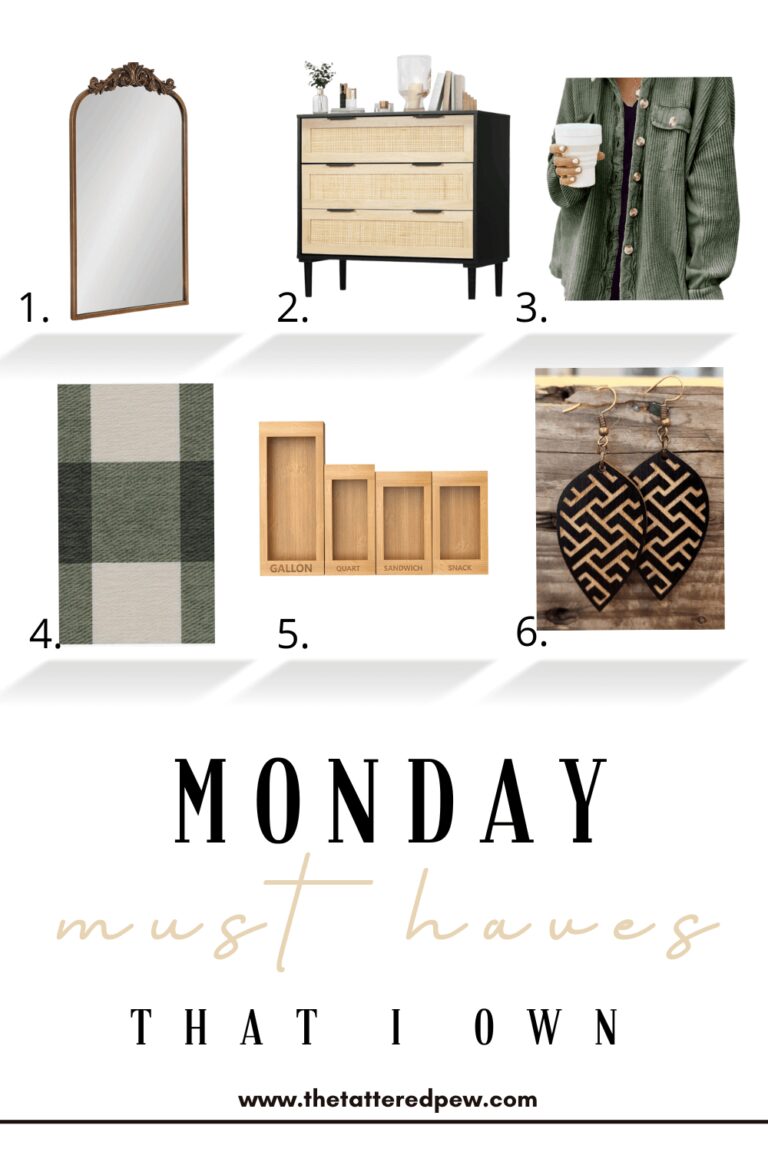 On Wednesday I shared a post all about Easy to Do Gallery Wall Ideas and shared our laundry room one.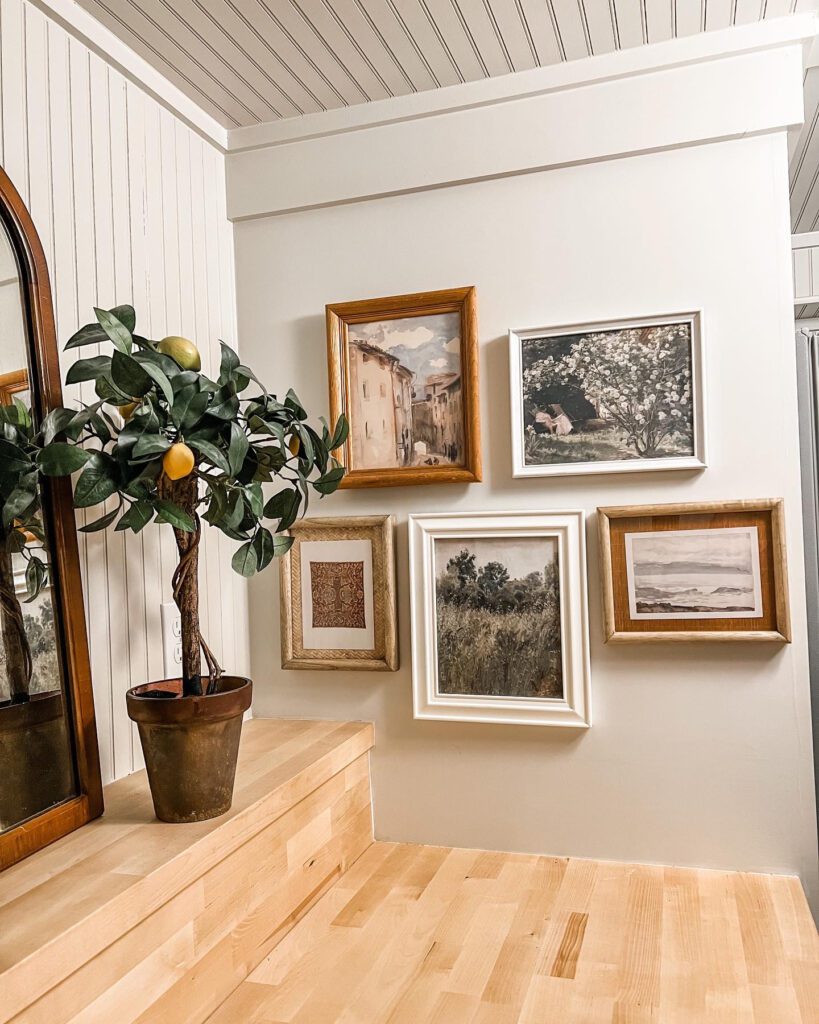 Then on Thursday I shared an early Spring post featuring 29 wreaths for you front door that I thought were fun! I know it's a bit early but I am already dreaming of Spring.
Links and Loves
I have some fun links to share with you all today. Did you know if you click a shopping link in one of my posts and buy something (even if it's not the same item I have linked) I earn a commission? Pretty awesome right? I am always thankful when you shop through my links. It helps keep this little blog afloat.
Want even more curated lists? Visit my Amazon Storefront where I have everything organized and linked for you in one spot! You can see this week's best sellers linked below.
Also, if you missed my Amazon livestream that I did last Thursday in my kitchen you can catch the replay here.
Welcome Home Saturday : Snow Day
Now it's time to hang out with my blogging friends! We are all looking forward to Valentine's Day along with Spring. I hope you will take some time to stop by and say hello to each of the gals linked below. Enjoy!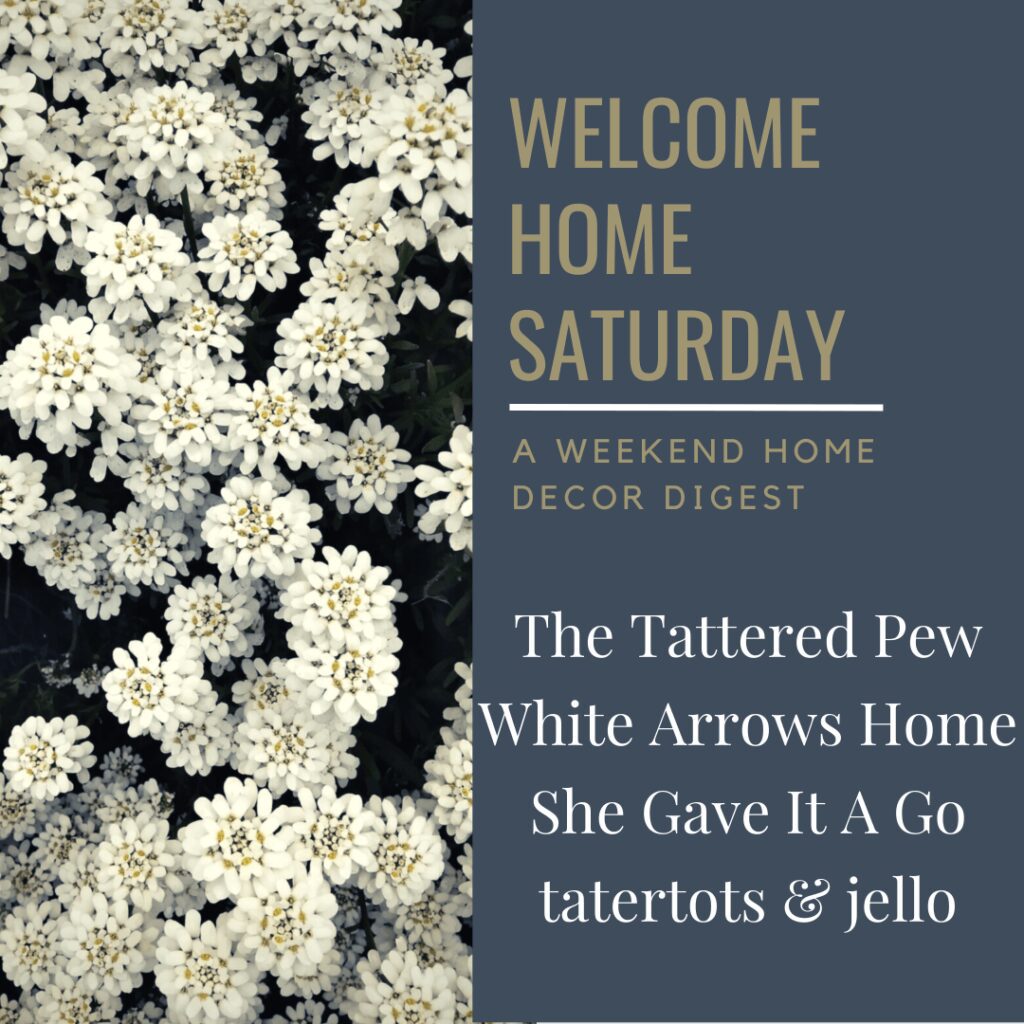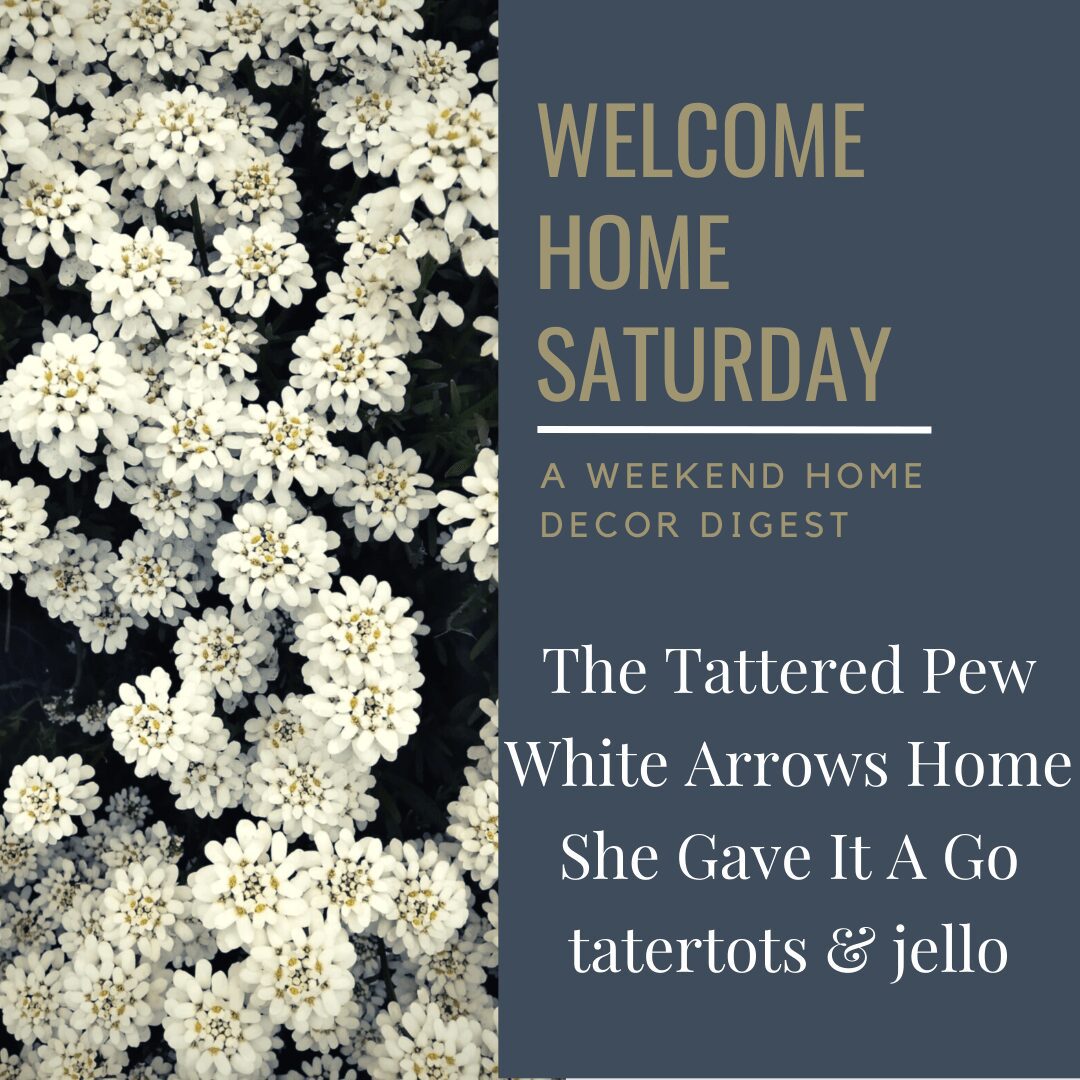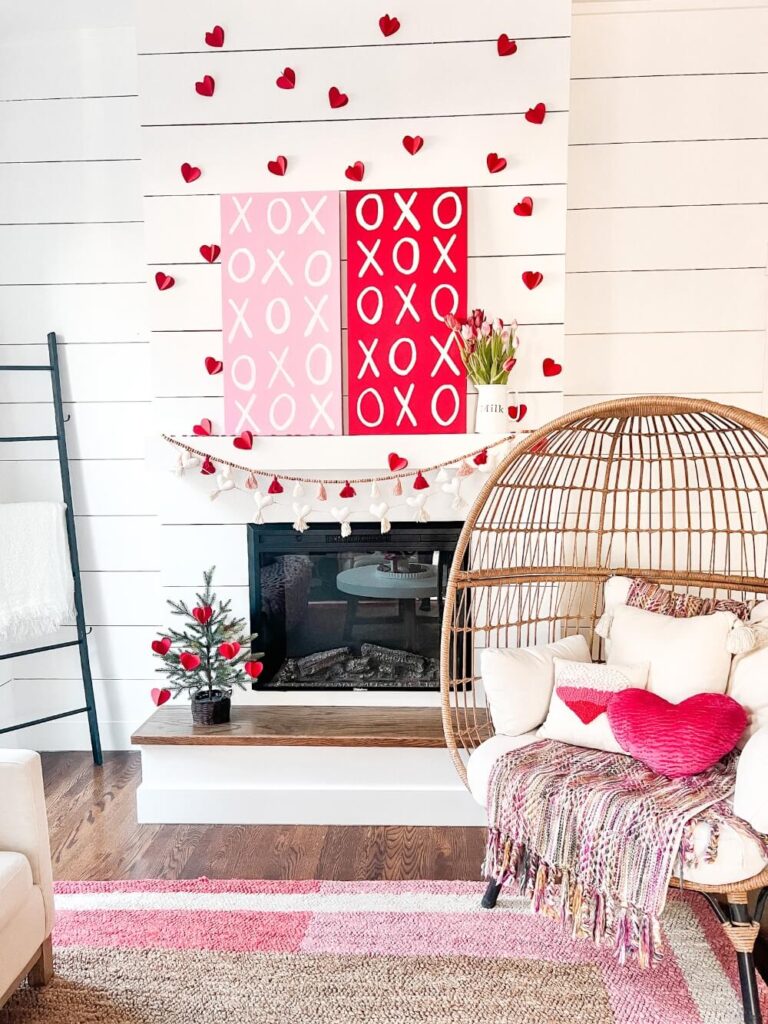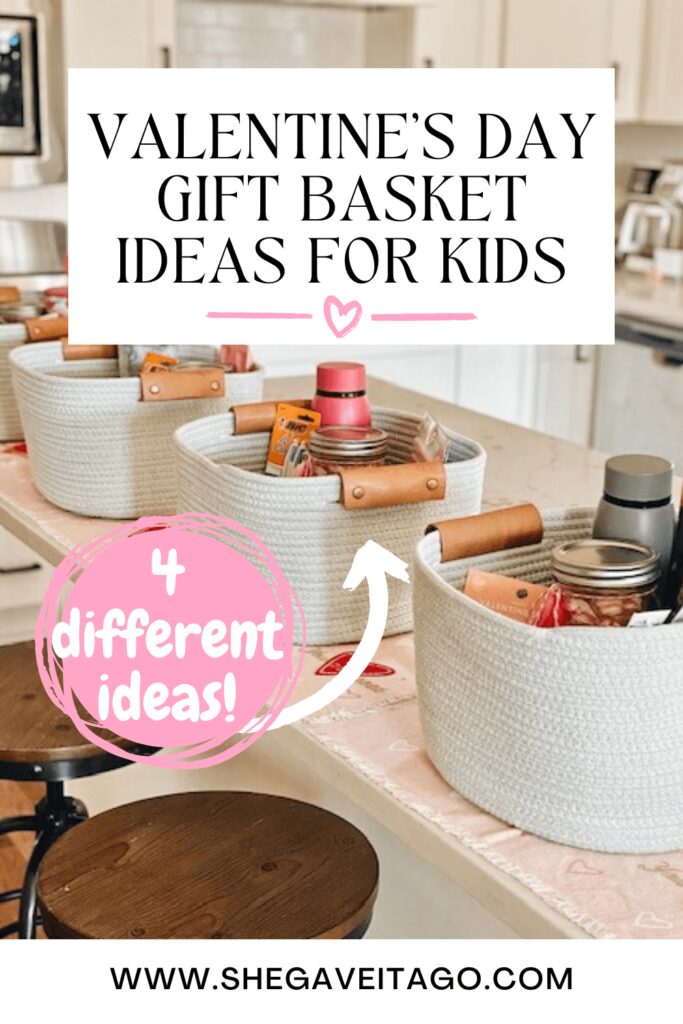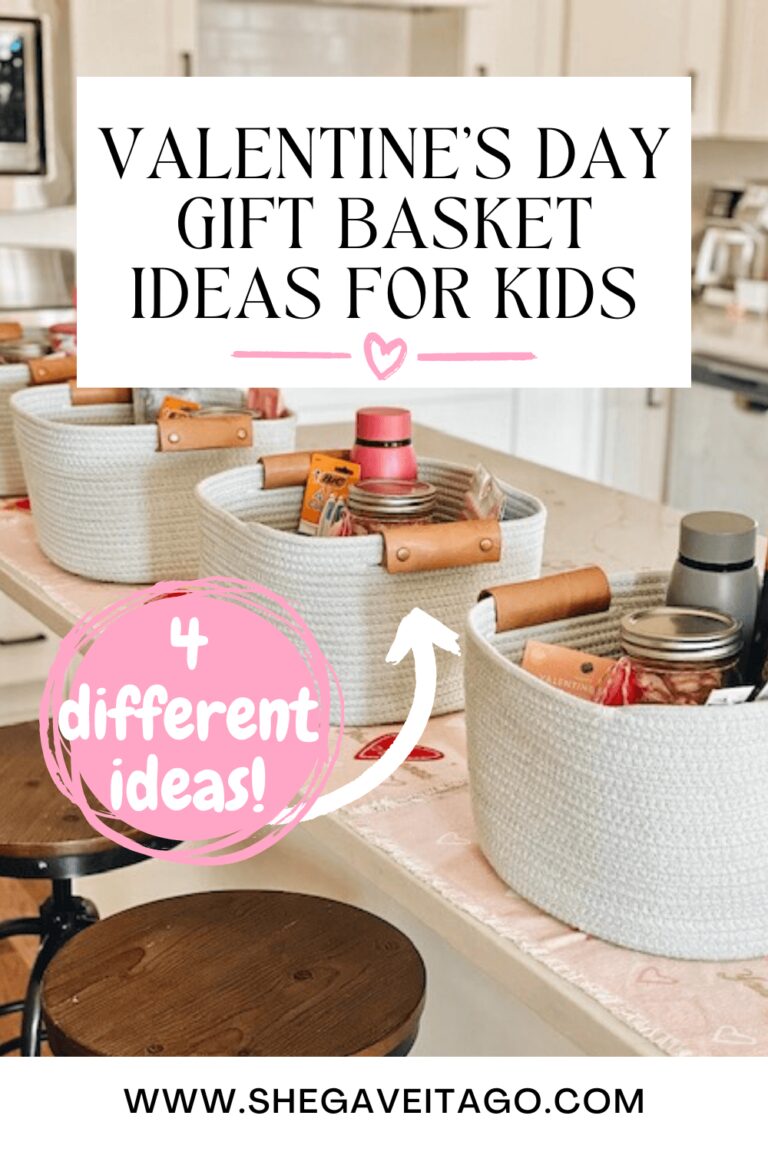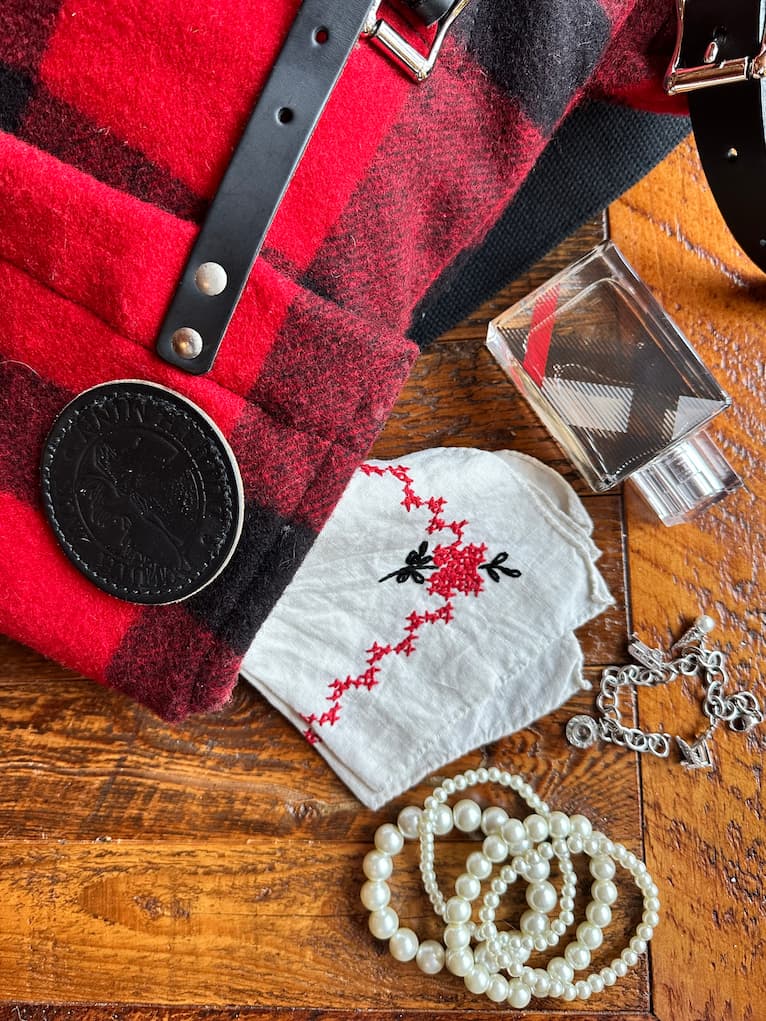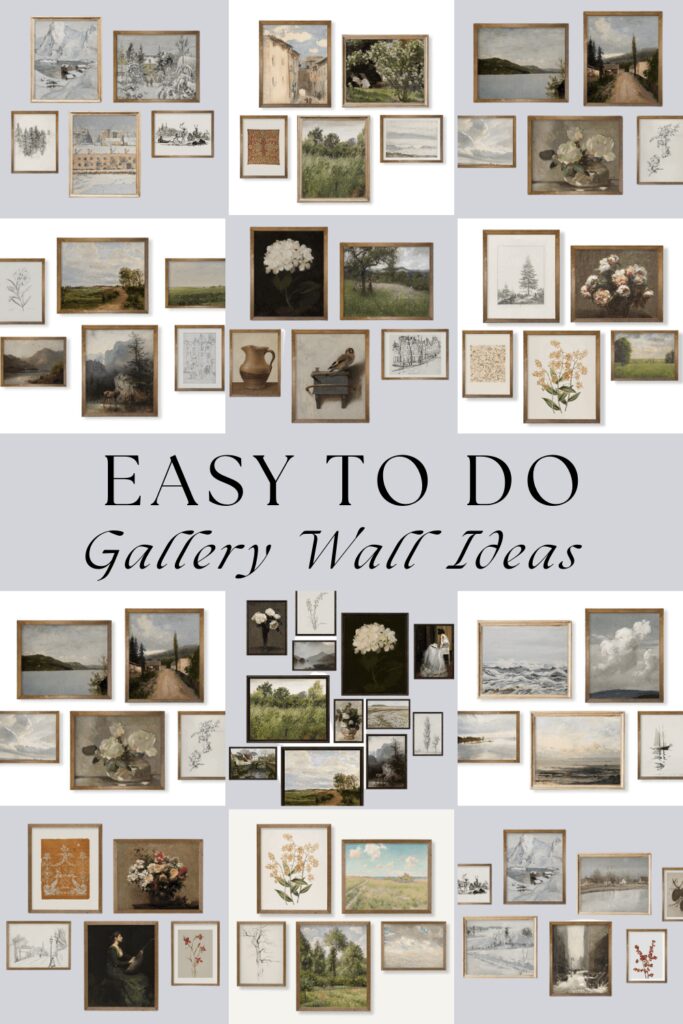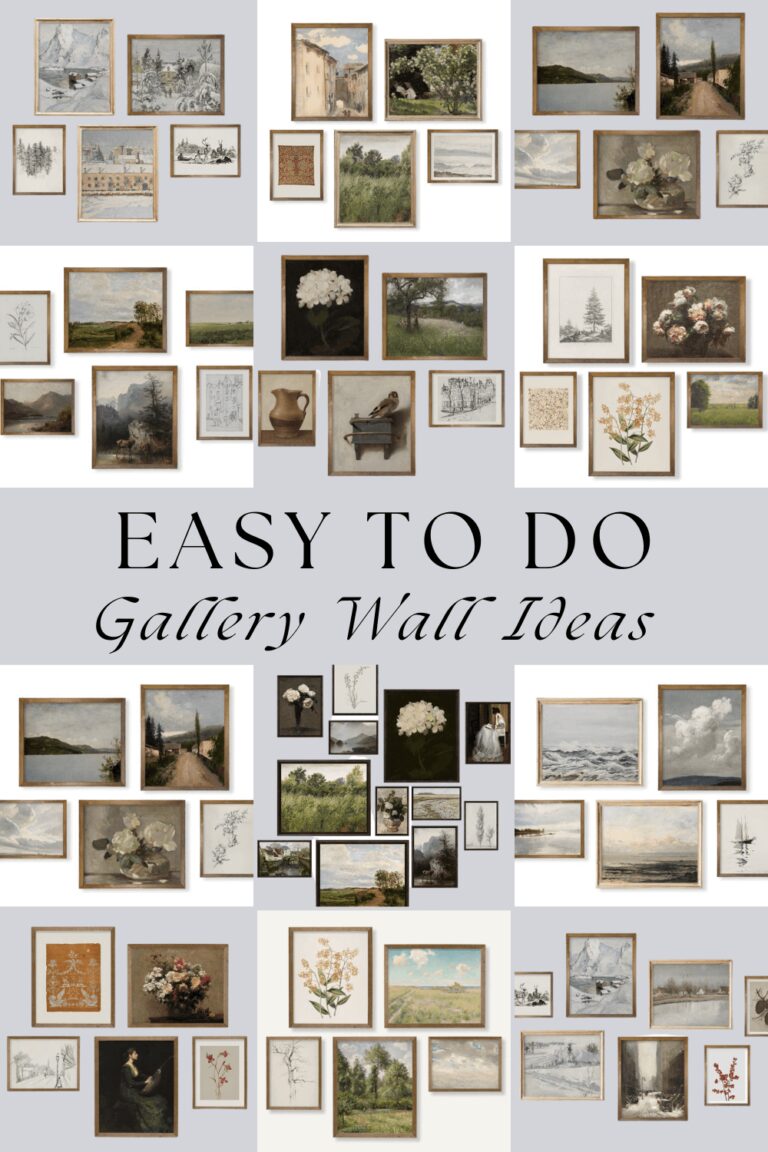 I'd love to have you hang out with me some more! Feel free to follow along with me on any of the platforms linked below.
LTK | Facebook | Instagram | Pinterest | Amazon
xoxo,
Kelly