10 Christmas Ideas To Inspire You This Year
Christmas is the time of year for family, friends, and lots of festivity. If you're looking for some inspiration to get into the Christmas spirit, look no further. Here are 10 ideas to get you started on your holiday crafting and decorating. From ornaments to wreaths, there's something here for everyone. Merry Christmas!
*As an Amazon Associate, I earn from qualifying purchases. This post contains other affiliate links too for your convenience. Click here to read my full disclosure policy.
10 Christmas Ideas To Inspire You This Year
Today is day seven of the 10 Days of Christmas Decorating Ideas!
If you missed any of the days you can visit them below…
Now let's see 10 wonderful Christmas ideas to inspire you this year!
Looking for a fun, quick and easy DIY gift idea? We make this every year and this is the perfect gift to give to your neighbors, teachers or friends. It's homemade hot chocolate in a jar along with some darling printable gift tags to give it that personal touch! The recipe is our families special recipe that is absolutely delicious!!!
One of my favorite things every year is checking the mail to see all of the Christmas cards from our family and friends. But what do you do with all those Christmas cards that show up in the mail? You will want to try these creative ideas for repurposing Christmas cards from KariAnne of Thistlewood Farms!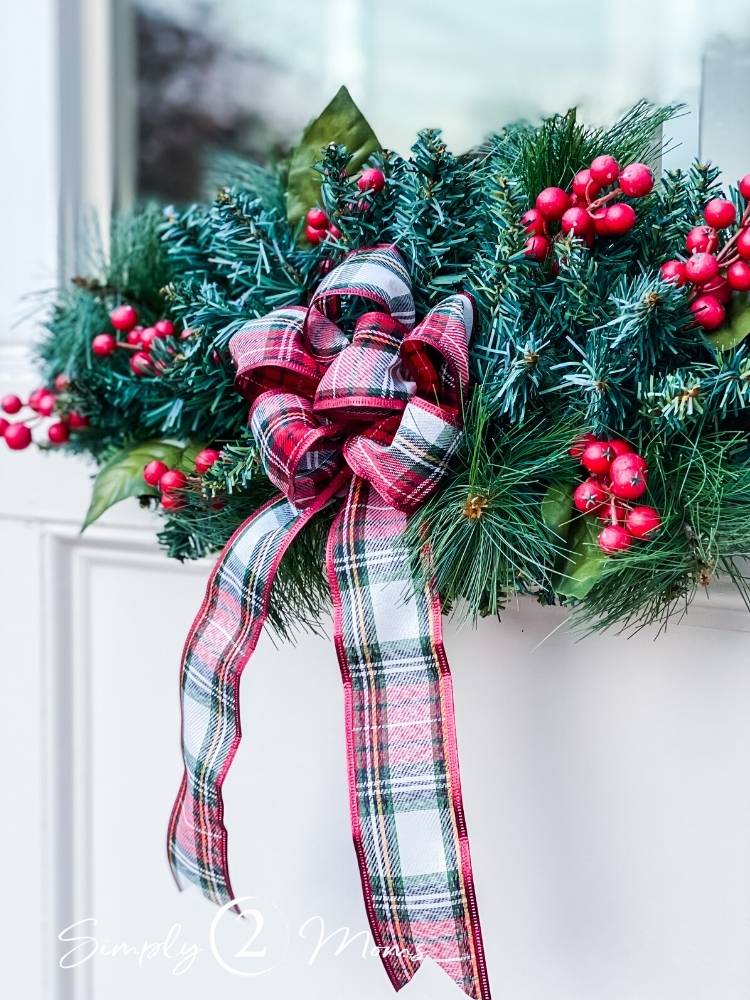 Christmas means ribbon and ribbon usually means bows. Don't know how to make a good one? Learn how to make the easiest fluffy bows in minutes from Simply2Moms. Bows are a great way to add style to wreaths, gifts and other home décor during the holidays.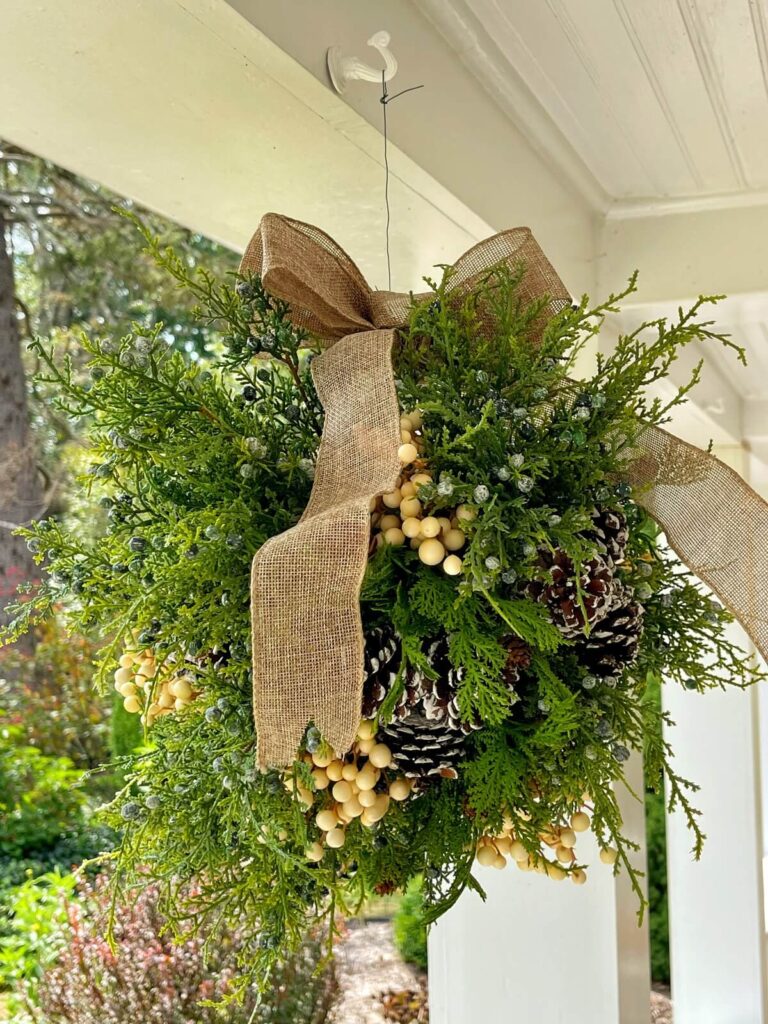 Have you ever heard of a kissing ball? After reading this post from Stacy of Bricks n' Blooms I want to skip the mistletoe and hang a beautiful Christmas kissing ball! The best part is you can make this on a budget using fresh greens and some holiday decor. Learn how to easily make a Christmas kissing ball in just a few easy steps in this post!
Have you seen those little unfinished wooden houses that are out during the holidays? Wait until you see how Jennifer from Cottage on Bunker Hill turned a few unfinished wood houses into very expensive-looking additions to her DIY Christmas village! All it took was a little paint, creativity and sparkle! You can visit her tutorial here.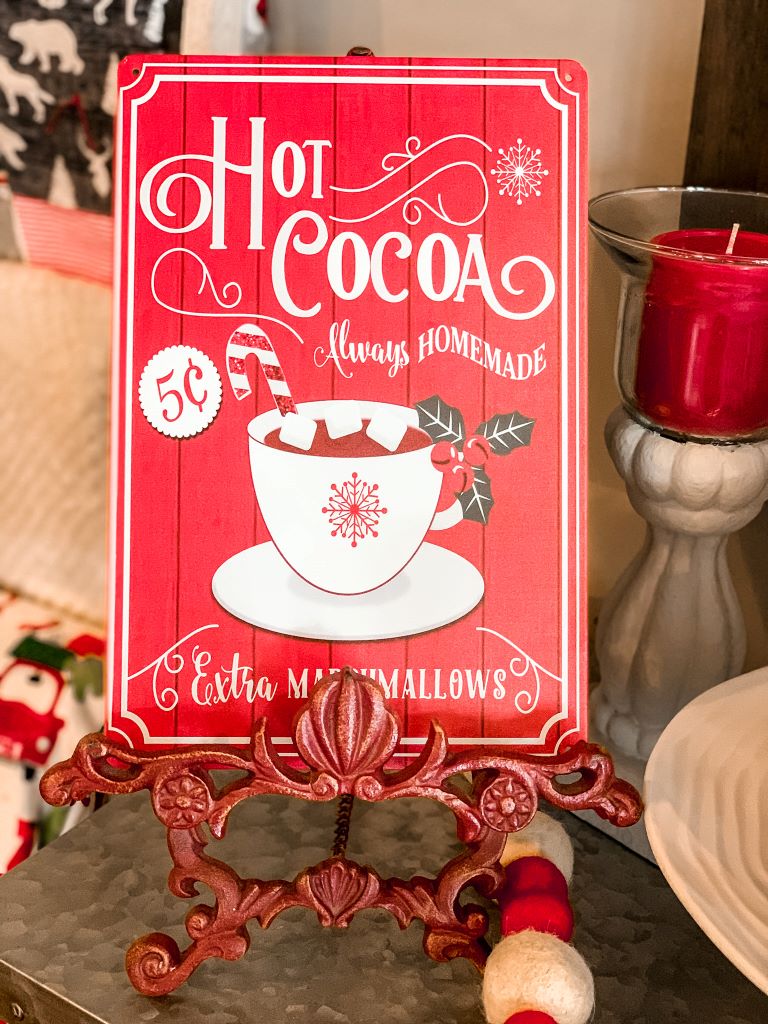 There is something so cozy about a hot cocoa bar during the holidays. So if you are looking for a way to make your friends and family feel welcomed this Christmas, Kim from Cottage In the Mitten shares just how to create your own hot cocoa bar! Creating this simple designated space will definitely work!
See how to easily make a unique, sustainable dried fruit and herb Christmas garland. Rachel of The Ponds Farmhouse has made several dried fruit garlands for previous holidays, but this one is her favorite. Stop by and learn how you too can easily make one. Wouldn't it be so pretty strung above a bed, on a mantel or maybe even on your tree!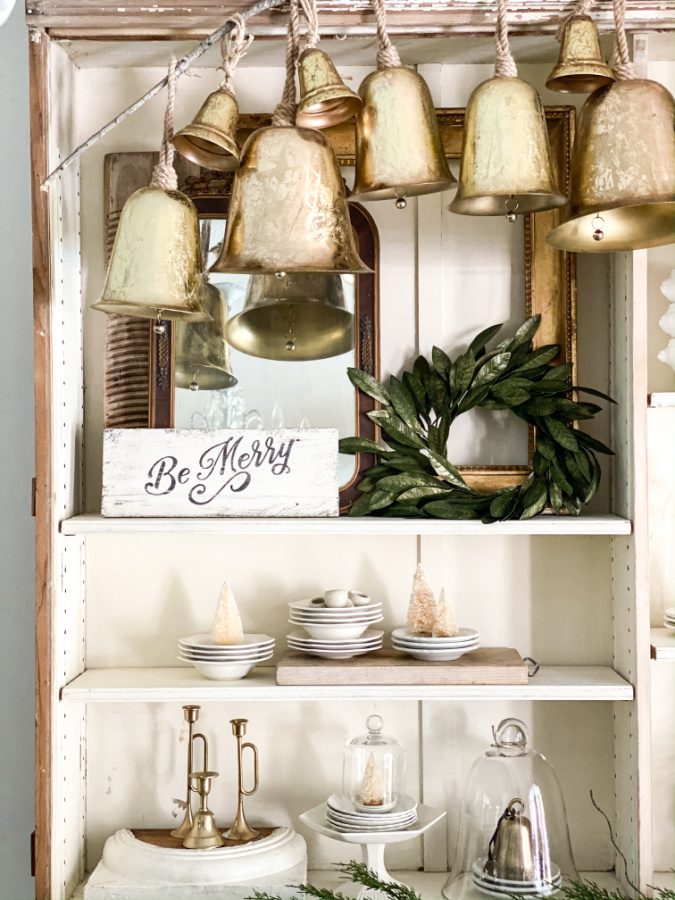 Bells in holiday and Christmas decor have been a very hot trend for the past few years! Robyn of Robyn's French Nest shares ways to use them in your decor that are new and beautiful. Fill your home with intentional purpose this Christmas and create a simple Christmas bell DIY idea to create festive beauty in your home!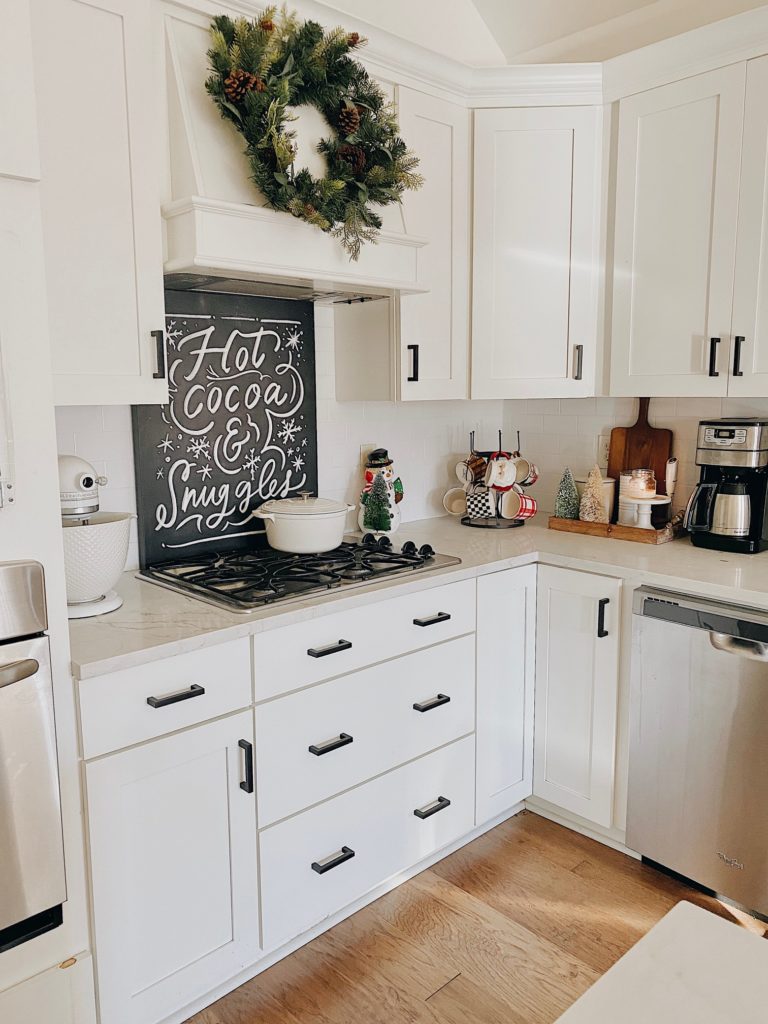 If you are looking for some new and fresh ideas for your kitchen or master bedroom you will enjoy this Christmas tour from Brendt of She Gave It a Go. She enjoys using farmhouse-style Christmas decor with lots of festive signs, faux pre-lit greenery, chunky blankets, and cozy twinkle lights. I know you will enjoy this cozy Christmas tour of her kitchen and master bedroom.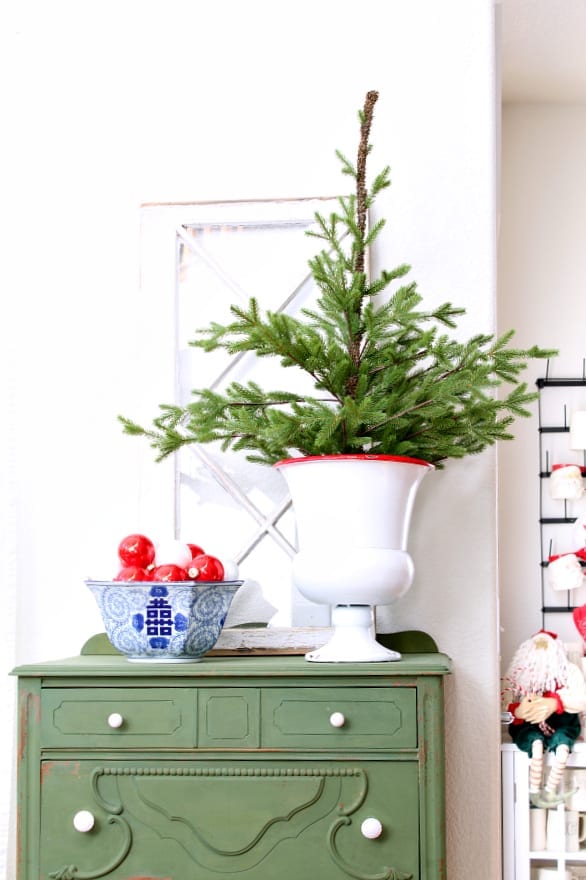 For the last one I am sharing my favorite Christmas tour from our old home. This Christmas home tour was all about the red, white and touches of blue for Christmas . Simplicity was the theme and I was in heaven! I think I might have to revisit a few of these ideas for my decor this year. Each year I like to re-use my decor but in new and different ways.
Christmas Ideas To Inspire You This Year
It's the most wonderful time of the year, and I hope these ideas have inspired you to create a warm and festive home for the holidays. If you need more inspiration, be sure to check out my other holiday content on the blog. And don't forget to share your own Christmas decorating ideas with me in the comments below–I can't wait to see them!
I'd love to have you hang out with me some more! Feel free to follow along with me on any of the platforms linked below.
LTK | Facebook | Instagram | Pinterest | Amazon
xoxo,
Kelly