3 Easy Ways to Transition Your Home Decor from Summer to Fall
This week I headed back to my classroom and my kiddos started school. So of course I'm in the mood for anything that is quick and easy and yes…FALL! So today I plan to share with you 3 easy ways to transition your home decor gradually from Summer to Fall. I know, you may be saying it's too early for Fall Kelly, well just hang in there with me. I know a few of you are already starting to think about your Fall decor and in my mind it's never too early to start planning, right?! Plus Fall might just be the best time of year…football, cozy weather, warm drinks, changing leaves…do I need to go on?!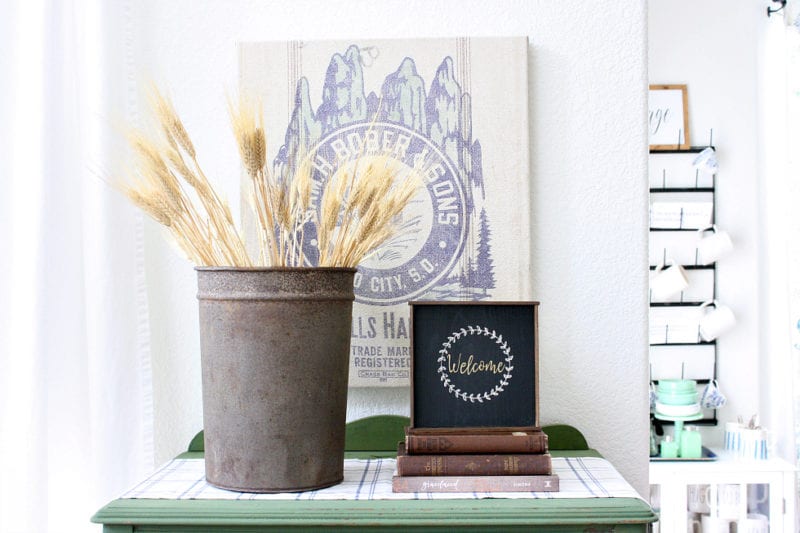 3 Easy Ways to Transition Your Home Decor from Summer to Fall
Today I am thrilled to be joining some amazing bloggers for a fun tour of 22 different homes full of fabulous early Fall inspiration. A huge thank you to Amber of Follow the Yellow Brick Home for hosting this tour and including me in this Summer to Fall Decor Tour. If you have just come from The Painted Hinge 's  tour, welcome! Aren't her Fall touches just awesome?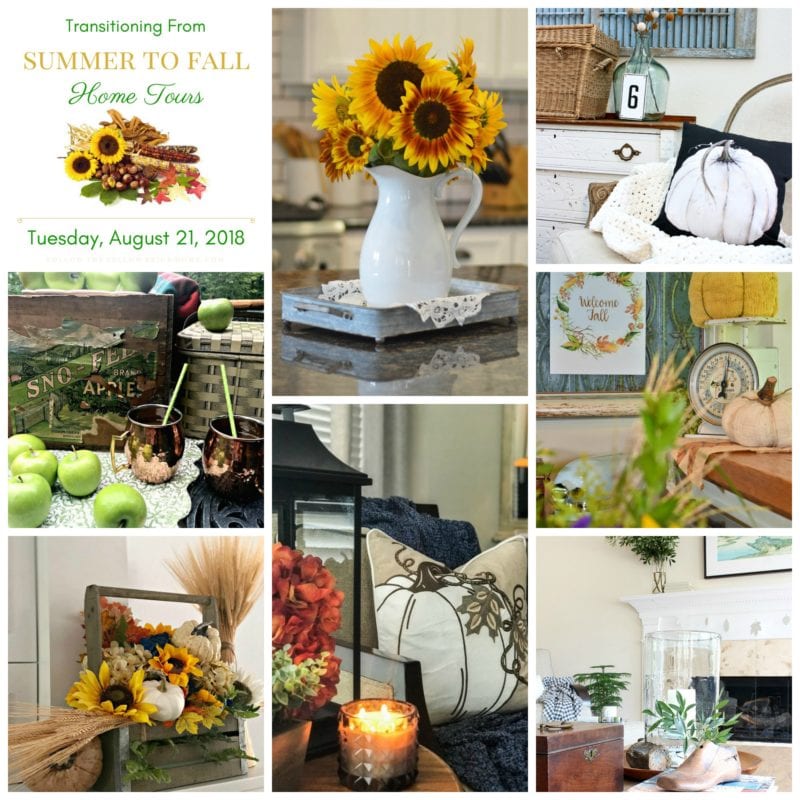 Tips and Tricks to transition from Summer to Fall
Just so you know my home isn't completely ready for Fall just yet. However, it has been rather cool around here lately so I am excited to share three simple and easy things I do around our home to gradually usher Fall in with some style!
Pillows
One of my favorite decor items is pillows! You can always switch out your pillows for a quick and simple new look.  I chose to add this beautiful dark navy blue pillow with a white pumpkin on it. (the only pumpkin currently out) Instant fall! I also love to add velvet pillows and sweater pillows because they add immediate warmth. Great textures equal easy transitions to the next season.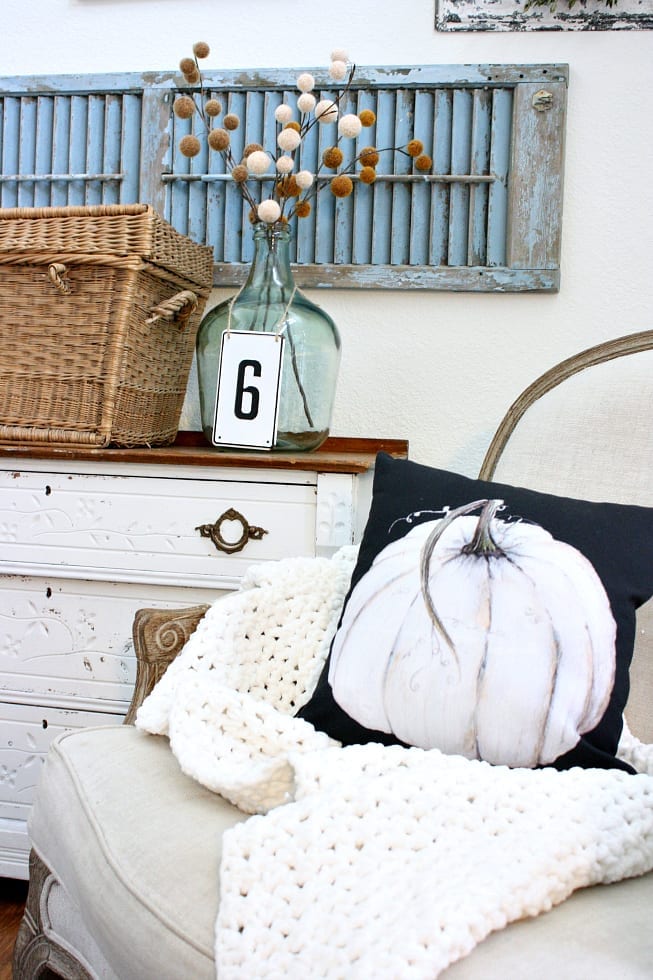 Throws
I'm sure most of you do this but when the weather starts cooling down and I am ready to transition to Fall decor, throws and blankets are one of the first things I grab! You can never have enough. Am I right? In the Fall I love the large knit throws like the white one seen below that my friend Karen made me. I love the warmth and the coziness they add to any area.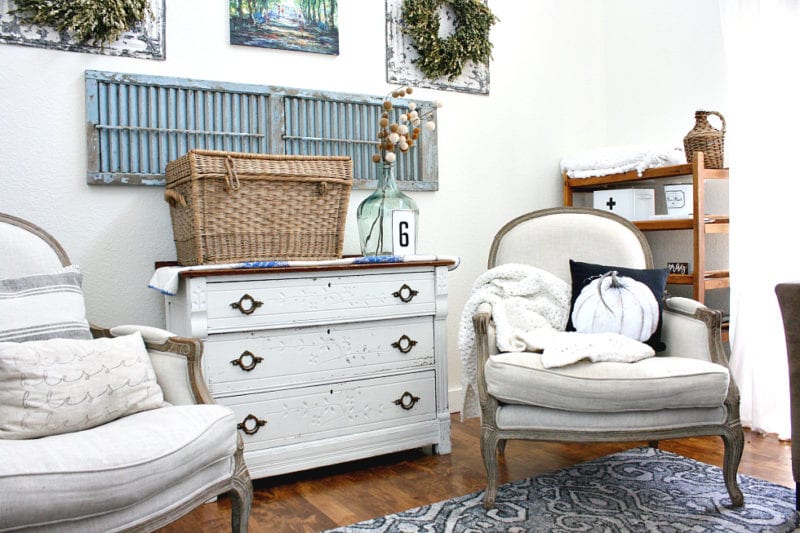 Shop the Post!


Accessories
The third thing I always do when I begin moving and transitioing my decor from Summer to Fall is to look at what accessories I have that can be switched out. I took flowers out of my large glass vase and added fall colored poms, switched out the art above both dressers, and even added wheat, wreaths, baskets and signs. Each of these small touches were easy and quick and added that natural element that works perfectly for Fall. The best part was that I was able to shop my own home and spend no money!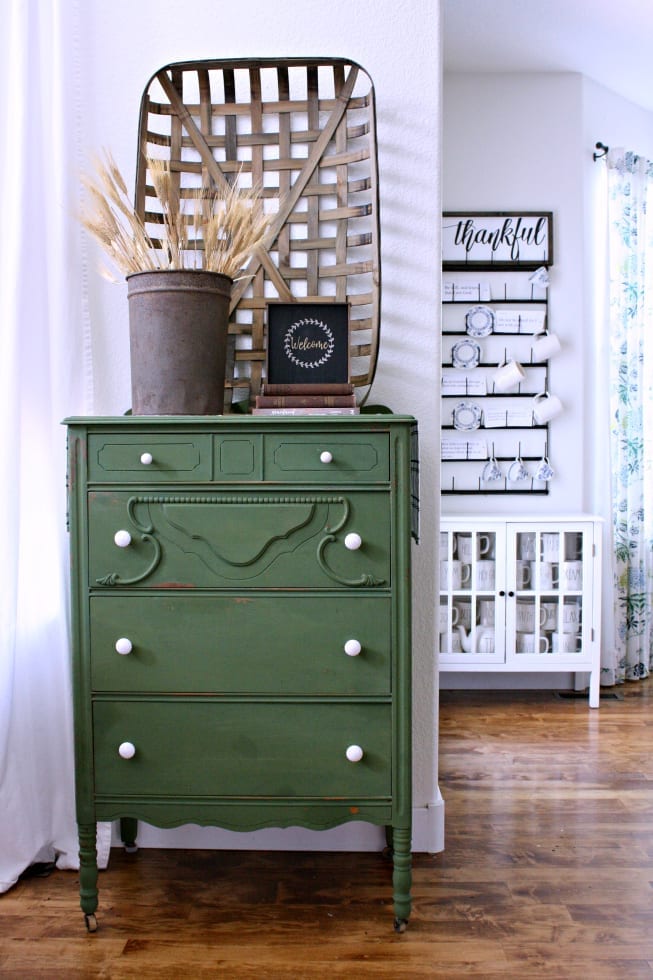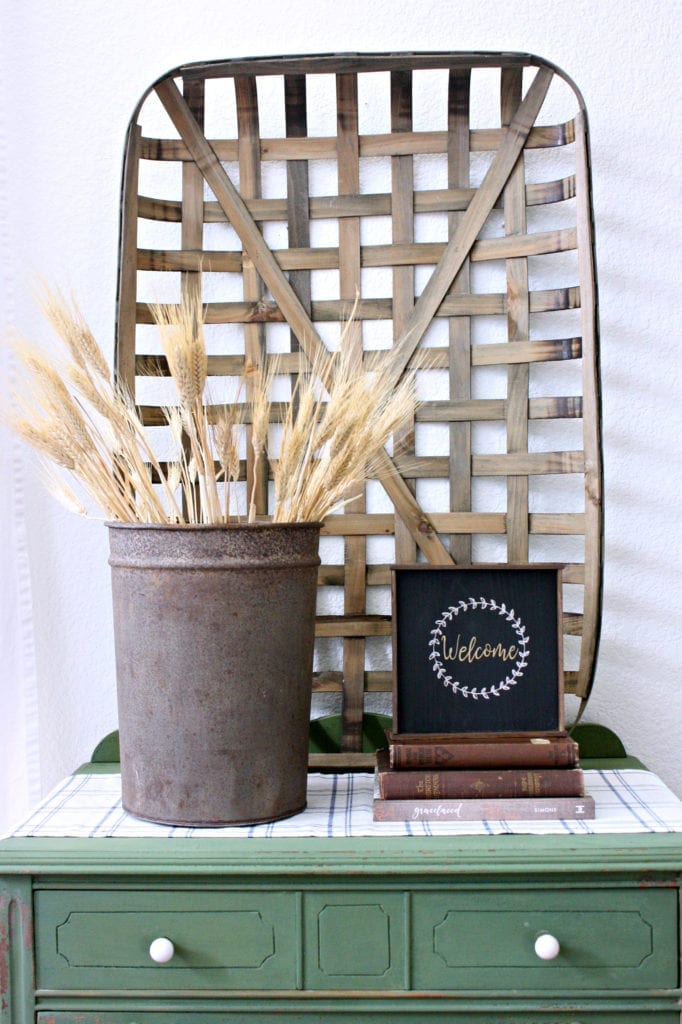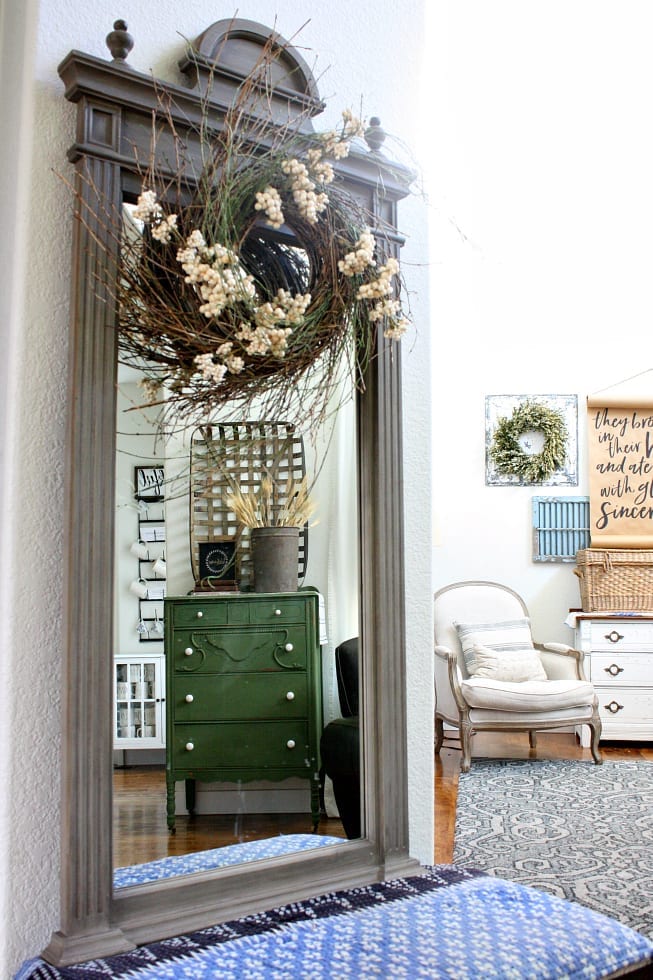 Summer Decor to  "Almost" Fall
I hope you enjoyed those 3 easy tips for transitioning your home decor from Summer to Fall. I won't be adding my "full on Fall decor" for a bit but I might just had some mums already on the patio and porch. The pumpkins can wait until September! 😉
Do you have the itch to switch yet or is it too early for you? How and when do you switch out your decor? If you have any decor tips for getting your home Fall ready I would love to hear about them. Please leave me a comment below.
Make sure you stop by Kristin's blog White Arrows Home for even more Fall inspiration as well as the other bloggers listed below. Happy Decorating and thank you so much for stopping by!
xoxo,
Kelly
Did you like this post? PIN it!