How to Make Votives from Old Jelly Jars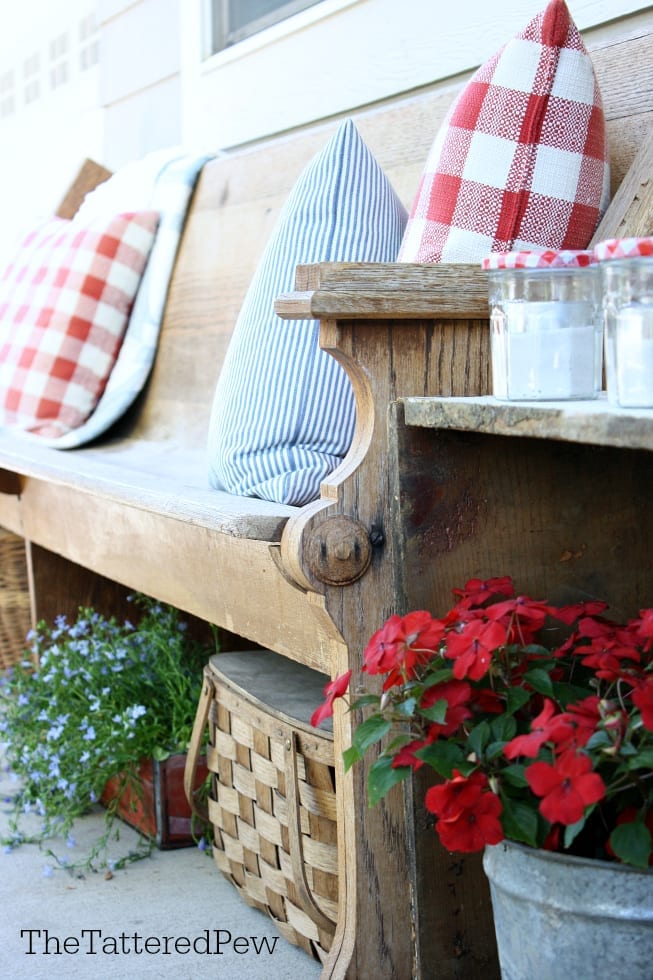 Hey friends and happy Tuesday! If you saw my last post, Our Porch Through the Seasons, you might have noticed the red and white little jelly jar votives that currently sit next to my favorite pew. Today I want to share how to make those votives from old jelly jars.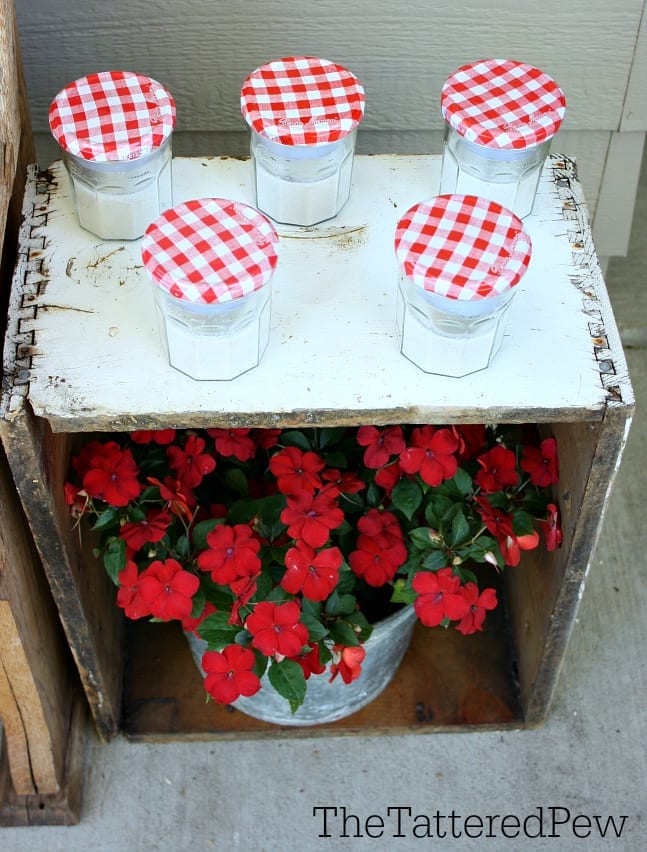 How To Make Jelly Jar Votives
This post contains affiliate links.
This is everything you will need to make these votives for yourself:
Purchase this yummy jelly and ask all your friends to as well. (the more jars the better!)
Once you have thoroughly enjoyed your jelly, hopefully at a tea party or two, wash them out and remove the label if you like.
Fill the jars about 1/2 full with white decorative sand .
Nestle your choice of tea candles gently into the sand.
 Arrange your jar or jars how you like, light the candles and enjoy!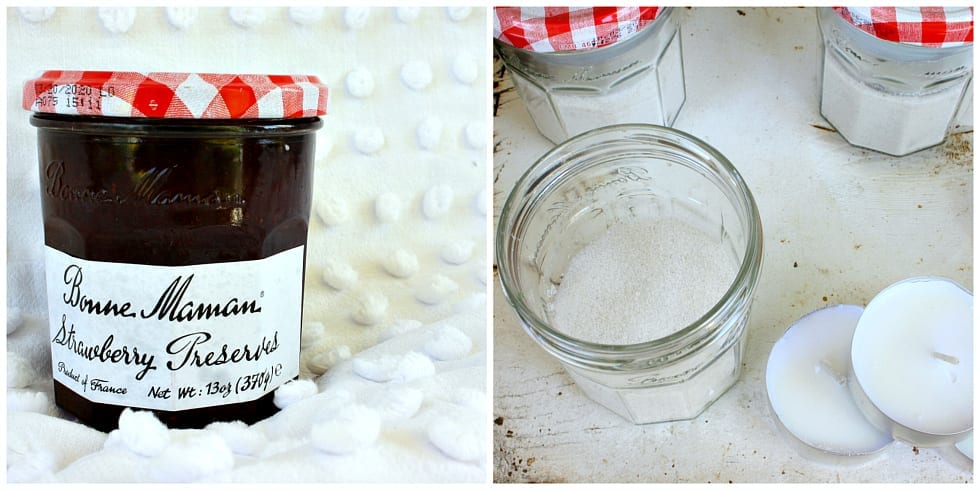 That's it! Such an easy little DIY with such a fun outcome. These old jelly jars have just the right amount of color and the vintage vibe that I love…we have been enjoying them all summer long on our patriotic porch! So, what do you think…are  these votives I made from old jelly jars your jam? (Ok sorry for that last cheesy line, I think I'm so funny!) 🙂
Liked this post? Pin it for later!
xoxo,
Kelly