How to Make Votives from Old Jelly Jars
Hey friends and happy Thursday! Summer is just about here and that means the red, white and blue décor is about to be out in abundance and I'm here for it. Today I want to share how to make votives from old jelly jars that can be used Memorial Day through the entire summer! Plus, a few of my friends are sharing their patriotic ideas as well!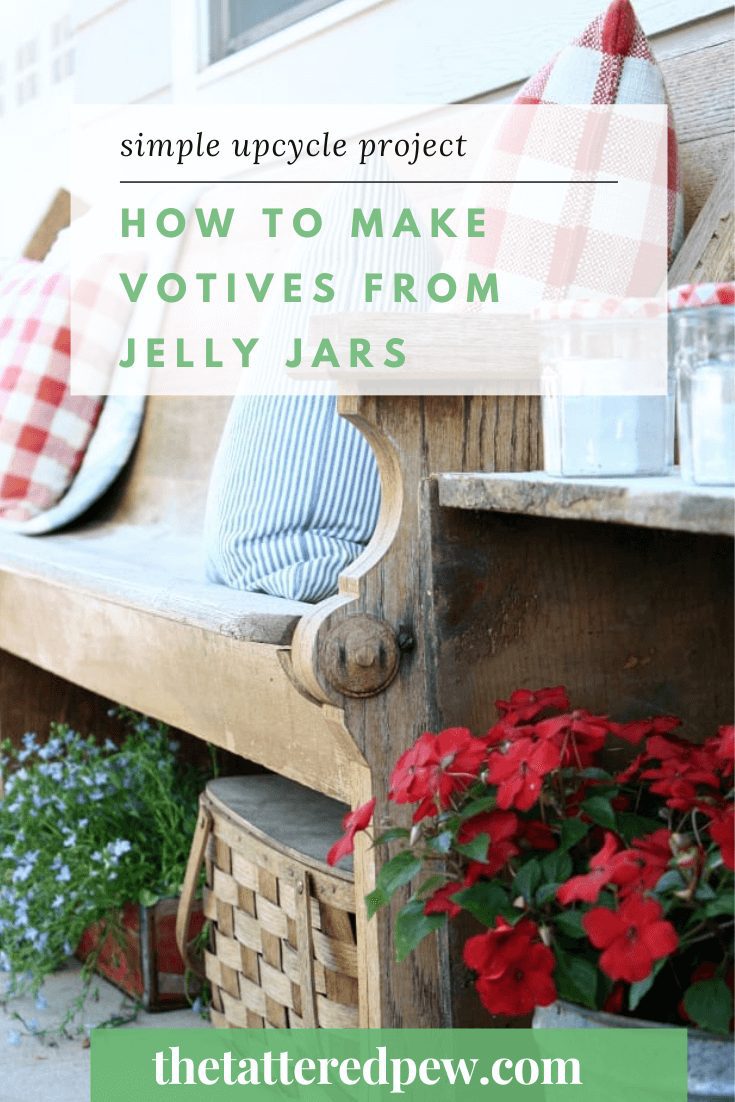 *As an Amazon Associate, I earn from qualifying purchases. This post contains other affiliate links too for your convenience. Click here to read my full disclosure policy.
Celebrate the Holiday Blog Hop
Today I am joining the Celebrate the Holiday Memorial Day blog hop hosted by the lovely and talented Carol of Bluesky at Home! If you are as excited about the upcoming patriotic holidays as I am then you will love today's post along with the other posts my friends are sharing. Each is linked at the end of mine so make sure to visit those as well.
If you are hopping over from, Kim of the blog Perfecting Places, welcome! I loved her gorgeous patriotic flower pots!!! Anything with hydrangeas has me swooning!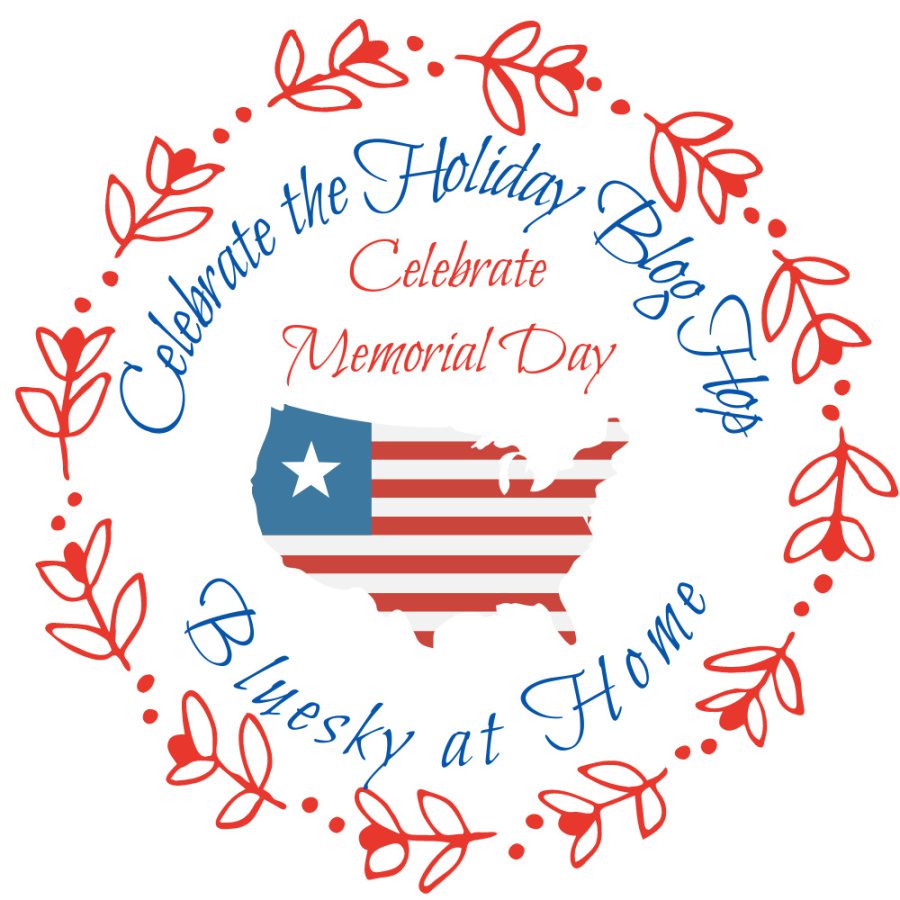 How to Make Votives from Old Jelly Jars
Spoiler alert…these jelly jar votives that I am sharing are not only darling and budget friendly, but the jelly its self is every bit as yummy!
So when delicious and cute meet you know I am all about it.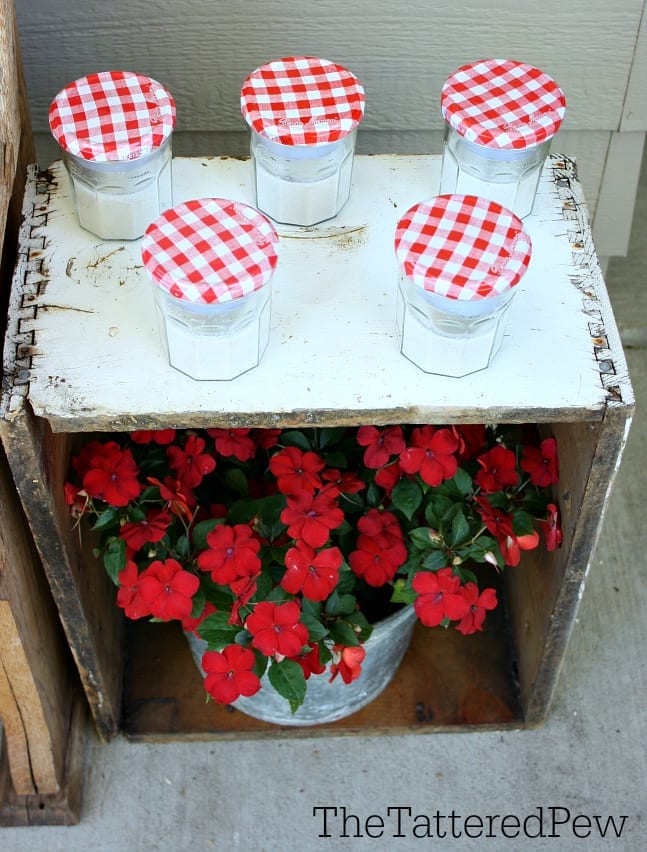 However, I can't take all the credit. My mom introduced me to this fabulous Bonne Maman fruit jelly and has used these jars for gifting and bottling up her delicious hot chocolate at Christmastime.
Supplies Needed for Jelly Jar Votives
This is everything you will need to make these darling upcycled votives for yourself: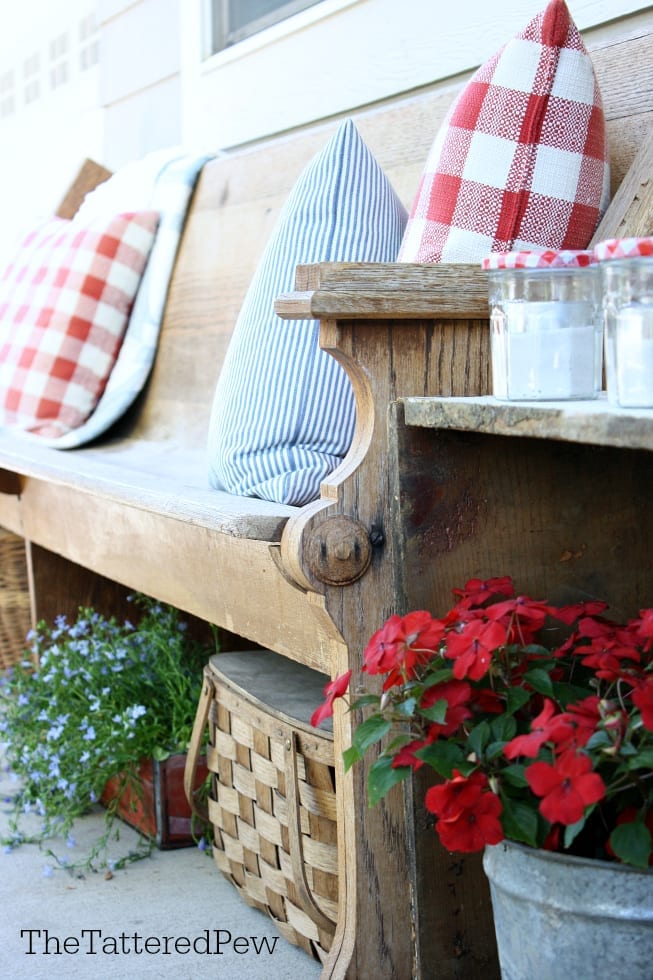 How To Make Jelly Jar Votives
This simple, budget friendly upcycle of the cutest jelly jars is sure to have you running to the nearest grocery store and craving some toast and jelly!
Purchase this yummy jelly and ask all your friends to as well. (the more jars the better!)
Once you have thoroughly enjoyed your jelly, hopefully at a tea party or two, wash them out and remove the label if you like. We sometimes like to leave the label for more of a vintage look. It really is a pretty!
Next, with the lid removed, fill the jars about 1/2 full with white decorative sand . You could also use small rocks, beads or anything you have on hand. We used sand because the candles nestled down nicely in the sand.
Gently nestle your choice of tea candles (real or battery operated) into the sand. How cute would blue tea lights be? Perfectly patriotic!
Arrange your jar or jars how you like, light the candles ( or turn them on) and enjoy! I like to keep the lids next to the jars or under them when the lights are on.
After you enjoy your candles, and have turned them off or blown them out, put the lids back on to keep them clean and bug free!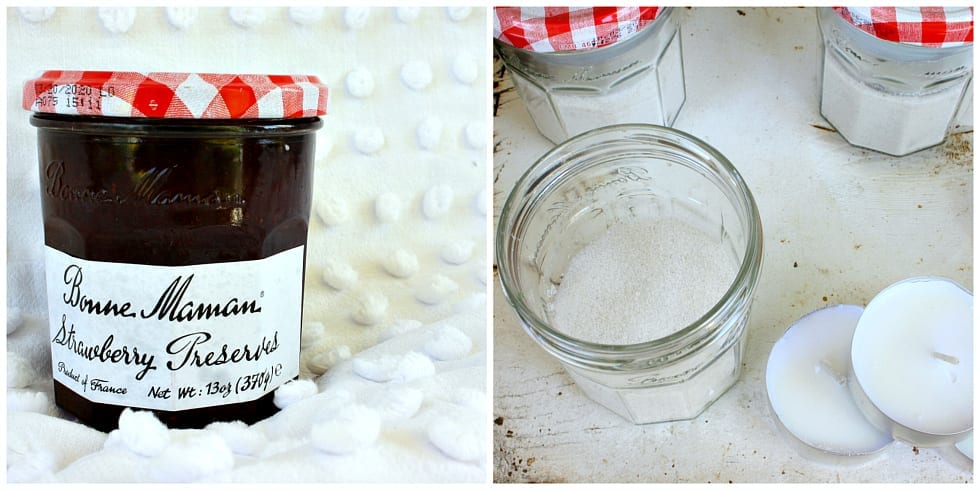 Make sure to stop by and take a peek at the rest of our patriotic porch decorated for summer!
How to Use Votives from Old Jelly Jars
These are perfect for your porch, back patio, outdoor steps and even a windowsill. Of course the red and white lids give them that patriotic flair…so make sure they are close by!
Oh, and how pretty would they be all lined up along an outdoor table setting? Or how about lining your walkaway or driveway with them around the 4th of July!!!
Gosh I have so many ideas running through my head now!

Other Uses for Old Jelly Jars
There are many creative and practical uses for old jelly jars. Here are a few ideas:
Storage containers: You can use old jelly jars to store small items such as buttons, paper clips, or spices. You can even label the jars for easy organization.
Drinking glasses: Old jelly jars can be used as drinking glasses for juice, water, or even cocktails.
Vases: Add a small bouquet of flowers to the jar for a simple and rustic look.
Miniature terrariums: Create miniature terrariums by filling the jars with soil, small plants, and pebbles.
Homemade beauty products: You can use old jelly jars to store homemade beauty products like scrubs or lotions.
Gifts: Fill the jars with homemade jams, candies, or other treats to give as gifts.
DIY projects: Use old jelly jars for various DIY projects like making snow globes or creating a chandelier.
These are just a few ideas, but the possibilities are endless!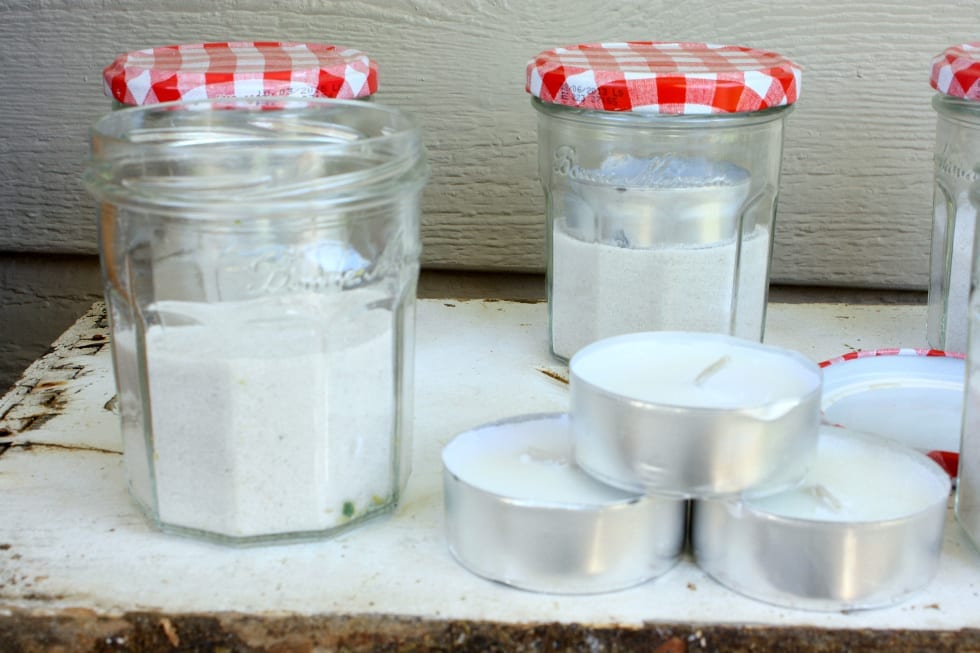 How to Make Votives from Old Jelly Jars
That's it! Such an easy little DIY and upcycle project with such a fun outcome. These old jelly jars have just the right amount of color and the vintage vibe that I love…we have been enjoying them all summer long on our patriotic porch!
So, what do you think…are these votives I made from old jelly jars your jam? (Ok sorry for that last cheesy line, I think I'm so funny!) 🙂
Next on the hop is Regina from Saved By Salvage and you don't want to miss her darling outdoor patriotic ideas! Then make sure to check out some more patriotic ideas from some of my friends linked for you below.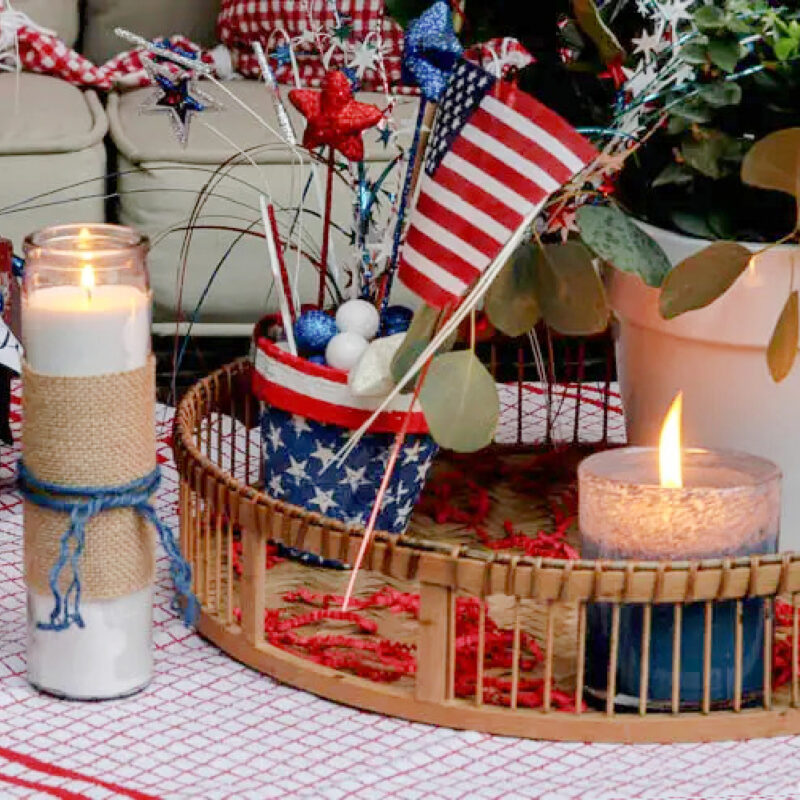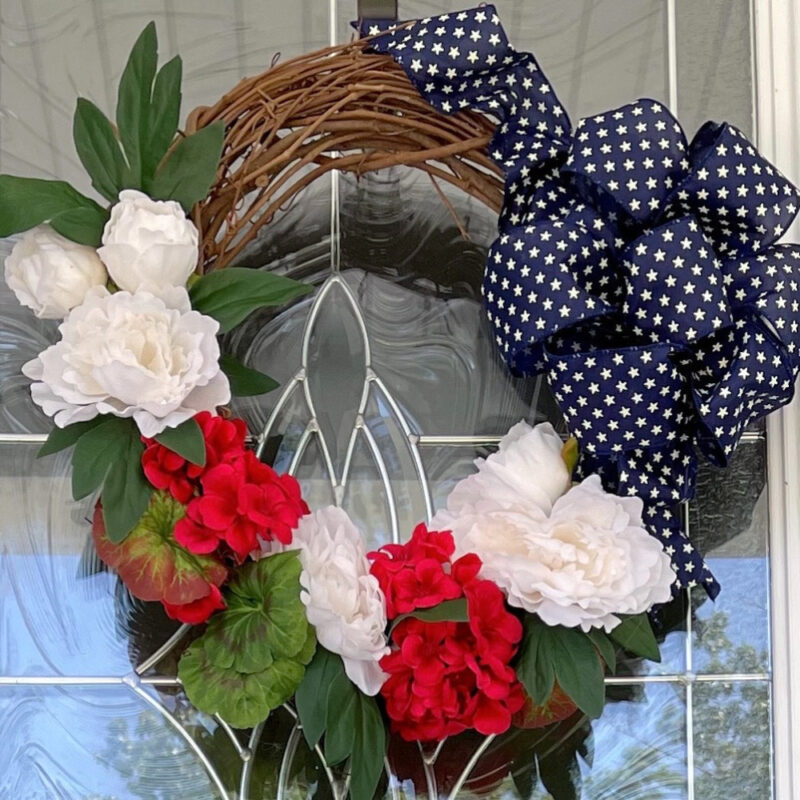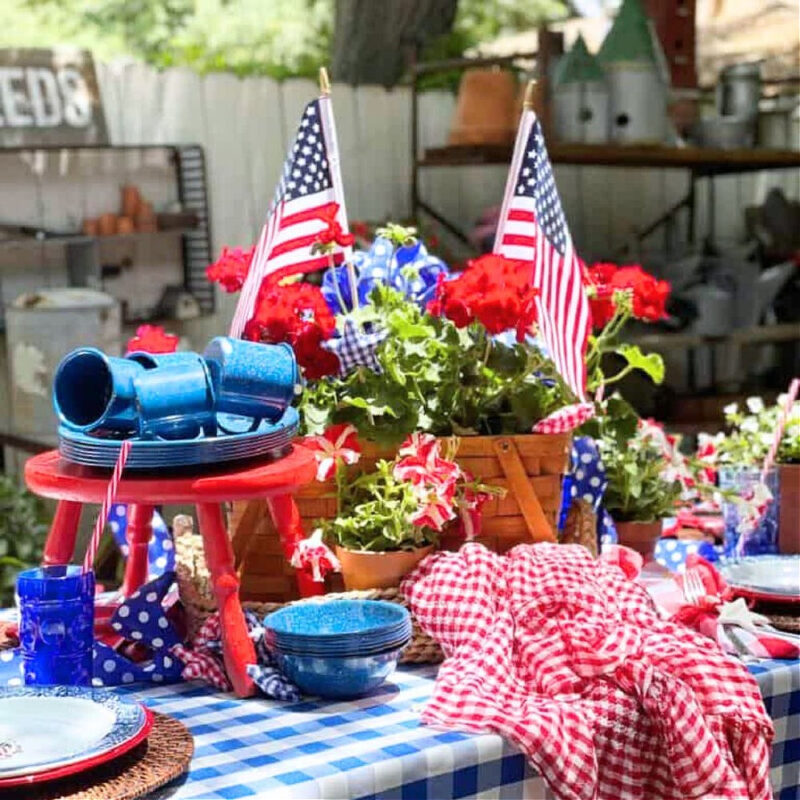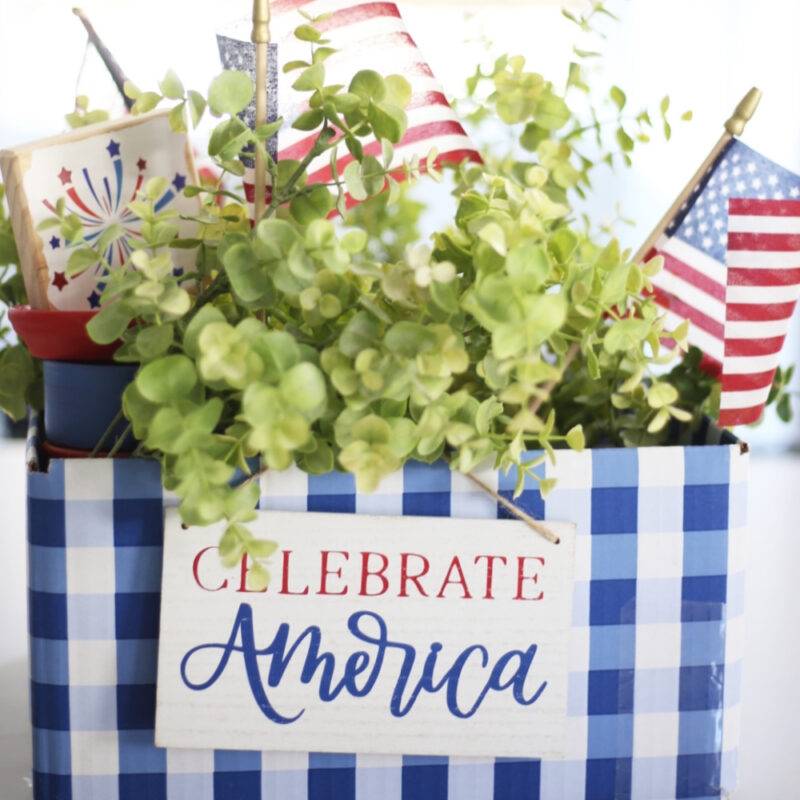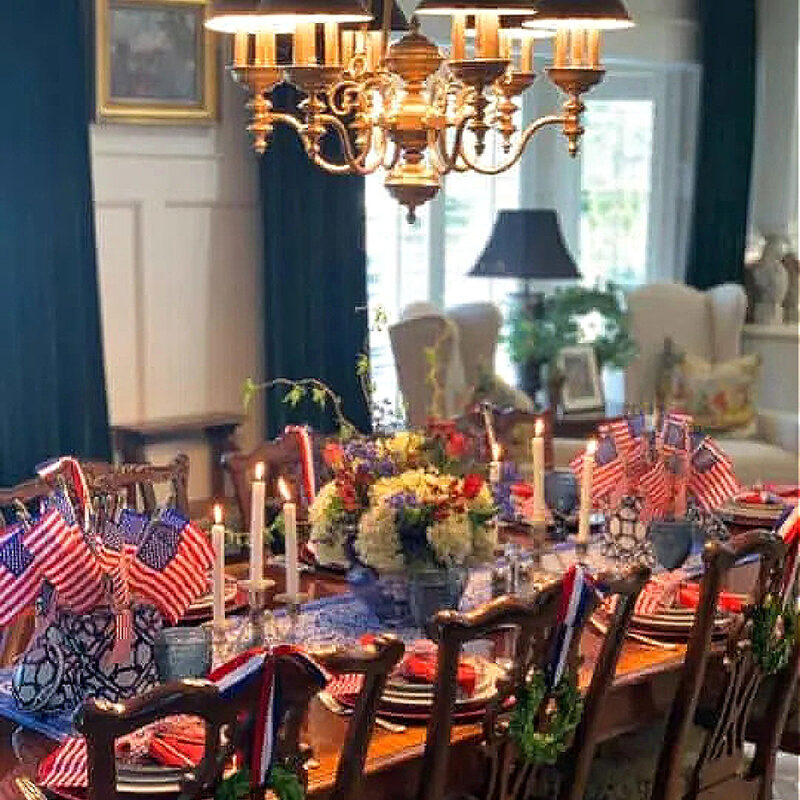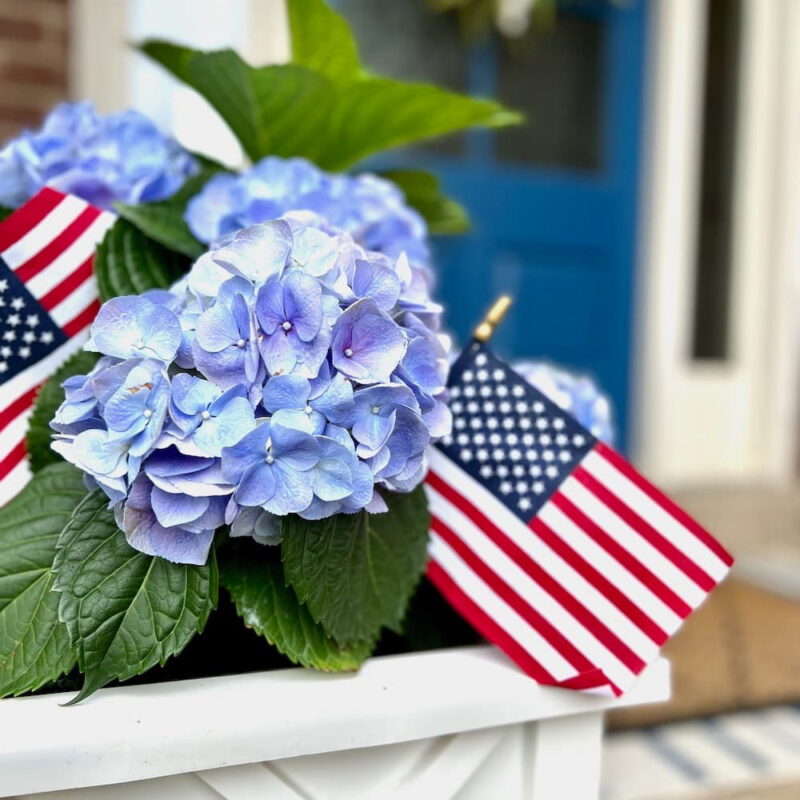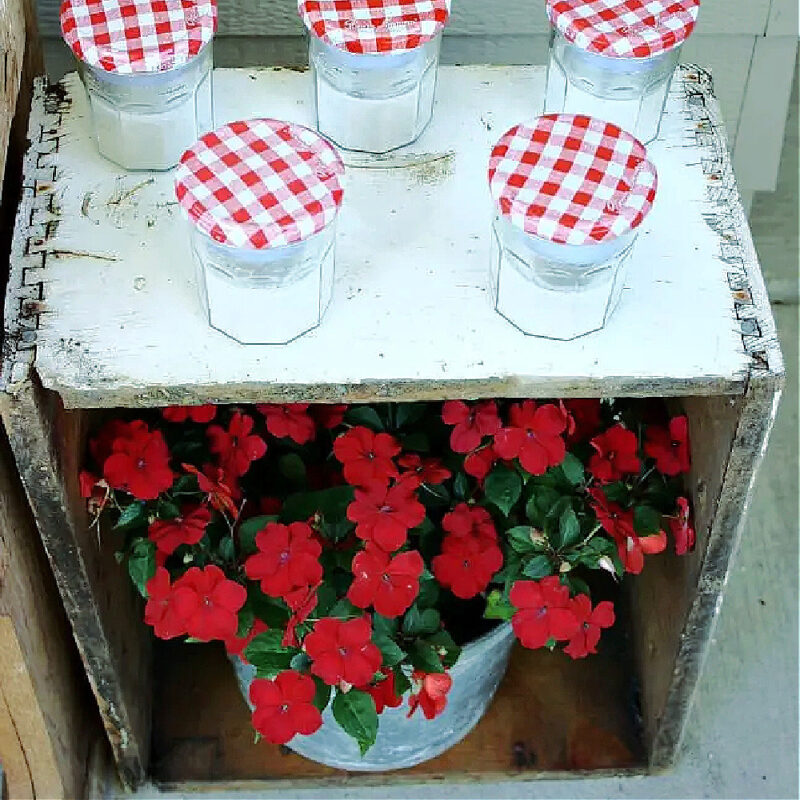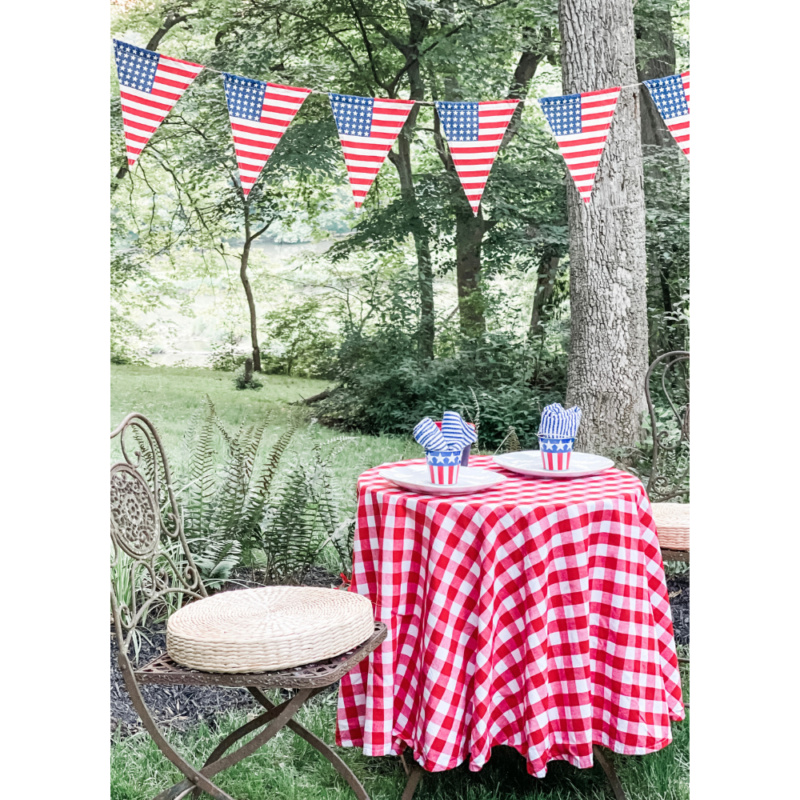 I'd love to have you hang out with me some more! Feel free to follow along with me on any of the platforms linked below.
LTK | Facebook | Instagram | Pinterest | Amazon
xoxo,
Kelly
Did you like this post? PIN it for later!