How To Prepare for a Personal Brand Photoshoot
A little over a week ago I had a photoshoot at my house. It was a personal brand photoshoot. Have you heard of this before? I really hadn't until I got into the blogger and influencer world a few years ago. I have always wanted to have one done and I figured now that I am going to be blogging full time what better time than now? And why not have it at our home since that is what I mostly blog about? Now I can't wait to share with you everything I learned, and most importantly, how to prepare for a personal brand photoshoot.
What Is a Personal Brand Photoshoot?
When I mentioned to my family and friends that I had scheduled a personal brand photoshoot, many of them had questions. In all honestly, I did as well.
A personal brand photoshoot is just like it sounds. You hire a professional photographer to capture you in your space, craft or element. A personal branding shoot shows your personality, your colors, and captures the face behind the brand which is helpful for building trust and relationships. It should show a bit of who you are and tell your story!
*As an Amazon Associate, I earn from qualifying purchases. This post contains other affiliate links too for your convenience. Click here to read my full disclosure policy.
Why Do a Personal Brand Photoshoot?
A personal brand photoshoot is perfect for bloggers or those who have their own company and want to show the person behind the brand. It is a wonderful way to get yourself and your brand behind the lens of a professional photographer.
My photographer uses the word "elevate" and I love this! These photos are professional, and they show. And I don't know about you, but I want my brand and my blog to come across as professional!
As a blogger I will be using the photos from the shoot for my blog and posts, my social media and even places like homestudiolist.com where we have listed our home! You can see that listing here, but I will have an entire post about it soon! You can use my code KELLYR4602 , for $10 off your first booking of any of their spaces!
10 Ways to Use Personal Branding Photos
You can update your headshot across your platforms.
Create a Consistent Social Media Look.
Add them to your newsletter to liven it up!
Update your portfolio or media kit.
Update the images on your website.
Create new business cards.
Update up your blog content with new photos.
Create new blog content with the photos.
Post them on Instagram and Facebook.
Use them to create mini workshops, courses or e-books!
How To prepare for a Personal Brand Photoshoot
Let me start by saying that it took a lot of planning and preparing. A lot more that I think I even realized at the time. My photographer had a fabulous checklist for me to use, and if you want to check it out she has it as a free download. Find it here by scrolling to the bottom of her site!
Here is what I did:
The number one thing I suggest you do is find a well-respected photographer in your area that specifically does brand photography. I was lucky enough to have a mom of one of my students recommend Tori Aaker to me and I have seen her work for myself around town. Her niche is brand photography and she knows what she is doing. So I booked her and then got busy getting ready!
Saved my money so I could pay for the best of the best!
Booked the day for the photoshoot.
Booked a haircut with Mark at Voltage Salon.
Booked a facial and eyebrow tint from Peggy at BASK salon.
I should have gotten my nails done too but I ran out of time.
Scoured Pinterest for an outfit and posing ideas.
Borrowed jewelry from my sister-in-law Lori who works for Stella and Dot.
Gather your team for feedback! I had my mom, Lori, and Mike help me pick which outfits were my style and looked the best on me.
Cleaned my house.
Had Peggy come do my makeup the morning of the shoot (I stink at makeup and barely wear any).
Set up my outdoor table for pictures.
When Do I Schedule My Photoshoot?
My advice would be to schedule a date that works for you and what you want to accomplish from the shoot. Are you looking for photos that you can use year-round on your blog or social media? Just a head shot?
Consider the seasons during your shoot. When will you be using the pictures for content? Fall photos? Christmas ones? You get the idea. Schedule a time and place that works for you. I did summer because I was done teaching and wanted sunshine and my flowers in photos. Plus, summertime seems to offer the best light in my house.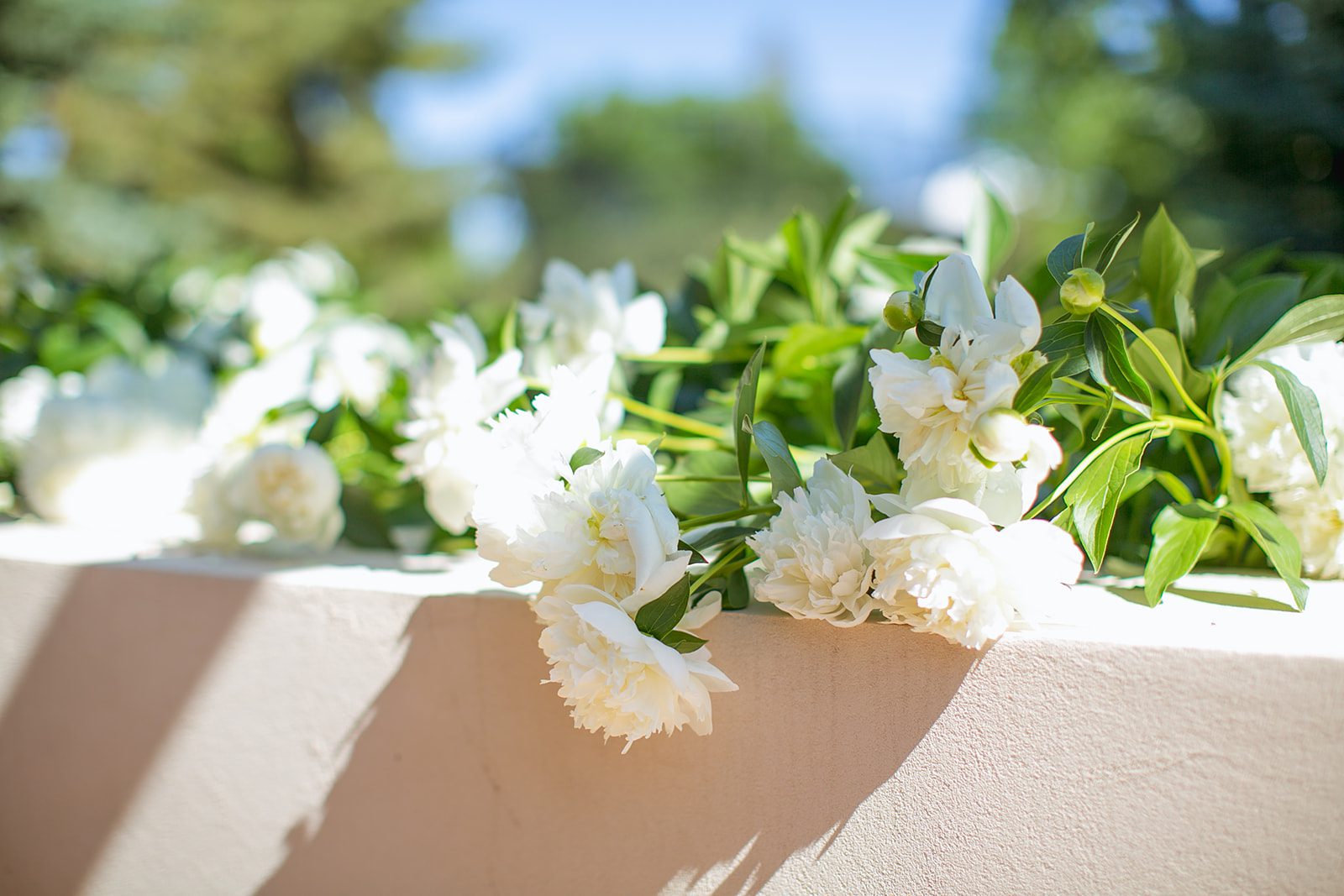 My original photoshoot was switched at the last minute and moved up an entire week. When I talked to my photographer Tori, she knew that I wanted my white peonies to be in some of the pictures. The tricky part was I had no idea when they would bloom.
So we guessed and I was a week off. Tori saw them blooming on my Instagram and messaged me that she had an opening in just a few days. Can you believe that? This just shows you how awesome she is. Find a photographer you feel comfortable with and who knows what you want!
What Do You Wear?
I thought this would be the fun part and ultimately it was. My advice is to stick to your brand colors. For instance, my brand colors are green, black, white and occasionally blue. These are the colors you will see on my blog and other social media platforms. Or at least they should be!
I went with a capsule wardrobe of sorts. I wanted outfits that would mix and match and sadly I didn't even get to wear all of these! So here is my list:
white jeans
jeans (My faves are from Madewell!)
white long dress
green long dress (JB Elliott)
denim long sleeve button up (Target)
stretchy rattan woven belt (obsessed with this accessory)
short sleeve blue and white striped top (TJ Maxx)
an assortment of shoes & jewelry
What Should I Bring?
This also depends on your brand. Are you selling something? Do you use a certain tool? Bring it!
I was lucky that I was at home and had everything here I needed. I switched out some glasses on a tablescape and was thankful that I had all of my decor ready to switch out. Can you imagine hauling tons of items related to decorating to another site?
But if you are not at home make sure to bring makeup, clothes, shoes, jewelry, water or a drink and props you need to promote your brand! This is where a checklist comes in handy.
Where Should It be?
Where should your photoshoot be? This is a great question and totally depends on you and your brand. I chose to have mine at our home because this is what my blog focuses on.
But let's say you are working on putting out a course and you really just need pictures of you, then you might want to ask your photographer where they suggest.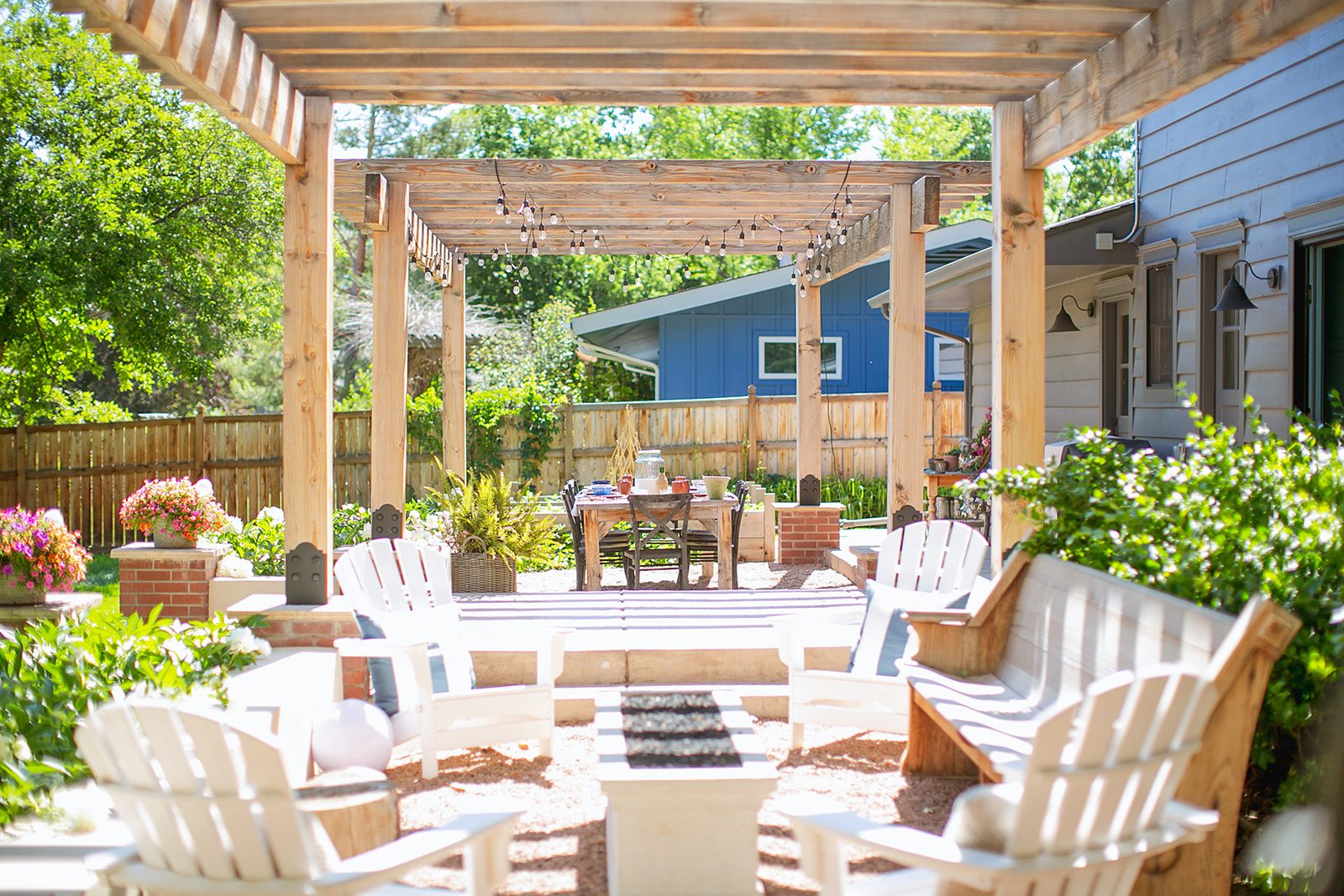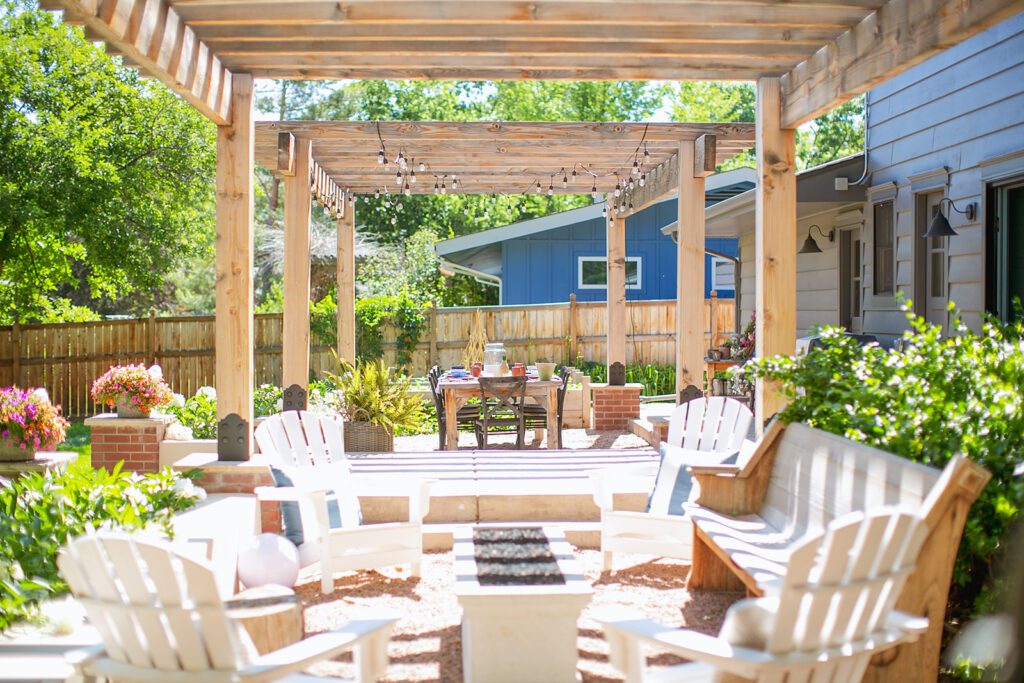 And really take advantage of your photographer and their experience, ask your photographer if they suggest any spots. Sometimes they know of really great locations or places that specialize in photoshoots. Make sure your photographer knows your goals and they should be able to steer you in the right direction!
How Should I Pose?
If you are like me then you might consider yourself not photogenic at all! And honestly, I get really awkward around cameras. So, weeks ahead of time I started looking at poses on Pinterest. I searched brand photo shoot poses and head shot poses. Pinterest had a ton to offer and so did Google.
Then I saved ones I like to my camera roll to show Tori when she arrived. This helped her know what I was hoping to accomplish. Make sure to ask your photographer if they have any suggestions or good ideas. Tori had some good ideas, and this helped me feel way more comfortable in front of the camera. Plus, she would say where to look and even helped me with my crazy hair!
And I loved how they all turned out!
What I Wish I Had Known Beforehand
So by now, you probably figured out that this was my first real photoshoot. I thought I was prepared but really, I wish I would have been a bit more prepared.
Here is what I mean. My photoshoot was scheduled for one hour. That seems like a lot but really it isn't. I was running around like a crazy lady changing outfits and jewelry and shoes. You should have seen me it was quite comical, and I didn't even get to all of my outfits or spots.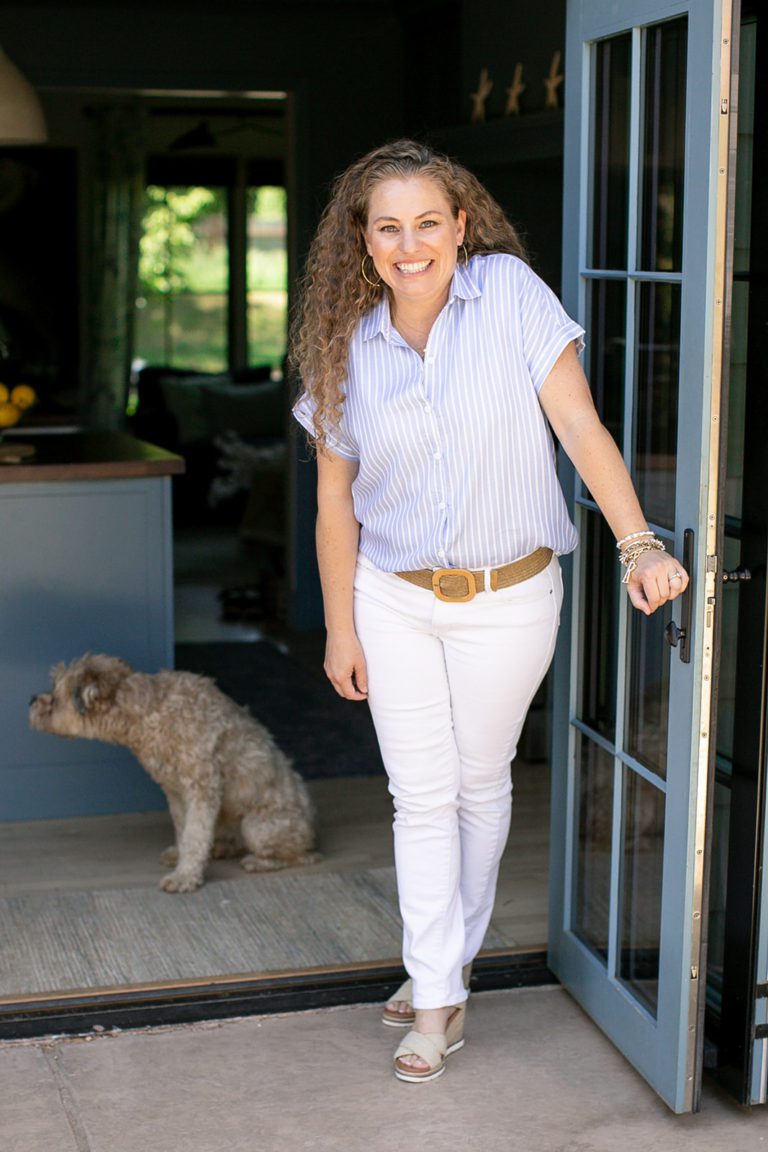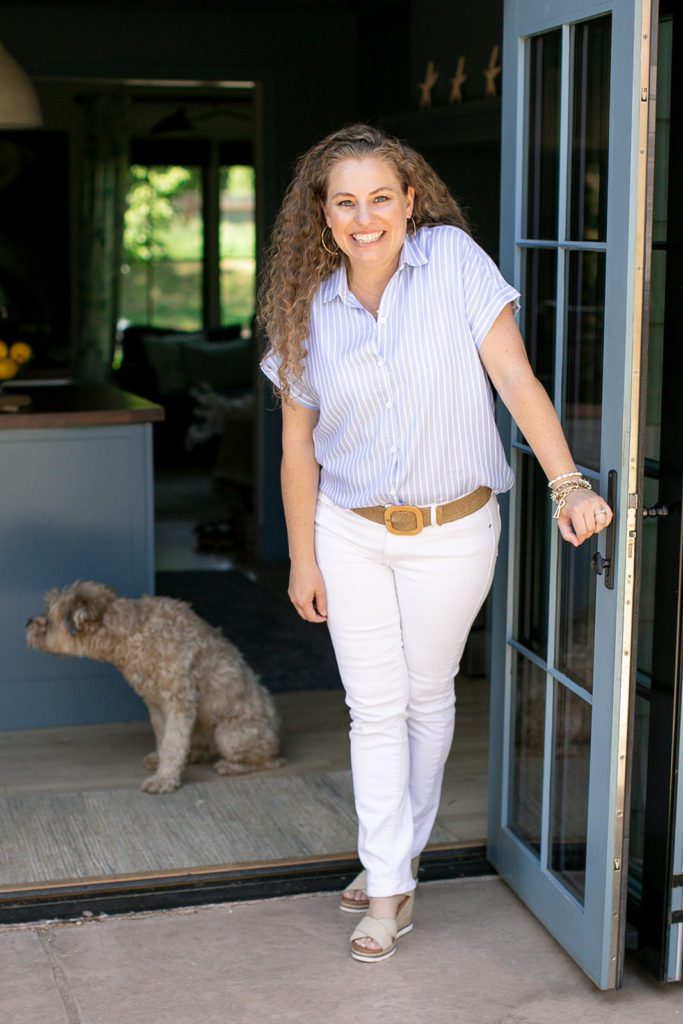 At the hour mark I knew I wanted more shots and another outfit and Tori offered me the option to pay for another half hour. I took it and I'm glad I did!
But honestly, I probably won't need it when I do this again because I learned a few important things that I will share with you in hopes that it might help you avoid paying for extra time!
Tips & What I learned about a Personal Photoshoot:
Be prepared!
Lay out all of your outfits, and jewelry and clothes ahead of time. I hung my exact jewelry I planned for each outfit on the hanger, and this was so helpful!
Don't plan too many outfits, my suggestion would be 3 or 4, unless you can change fast! Pick the ones you love and feel good in and start with those.
Pick outfits that are evergreen and can be used year-round unless you are doing a seasonal shoot.
Decide where you want pictures taken. Be decisive! I knew I wanted my pew, kitchen and garden.
Know your goals! What will you be using these photos for? Do you have upcoming content you can have the photographer shoot for you? Be strategic in your planning!
Tell your photographer what you need and want. What is your goal for your shoot?
How To Prepare for A Personal Brand Photoshoot
So there you have it, everything you need to know about how to prepare for a personal brand photoshoot! I tried to share everything I could with you so you too could be prepared if you decide to do a brand photoshoot. But of course I'm sure I left something out. If you have any questions please leave me a comment below or email me over at [email protected] and I will do my best to help you out!
xoxo,
Kelly
Did you like this post? PIN it for later!