Monday Must Haves for Spring Cleaning
Welcome to this week's Monday Must Haves, where I share a collection of things that have caught my eye lately. Plus, each week I will be featuring a small shop for you to check out. Nothing is off limits!
*As an Amazon Associate, I earn from qualifying purchases. This post contains other affiliate links too for your convenience. Click here to read my full disclosure policy.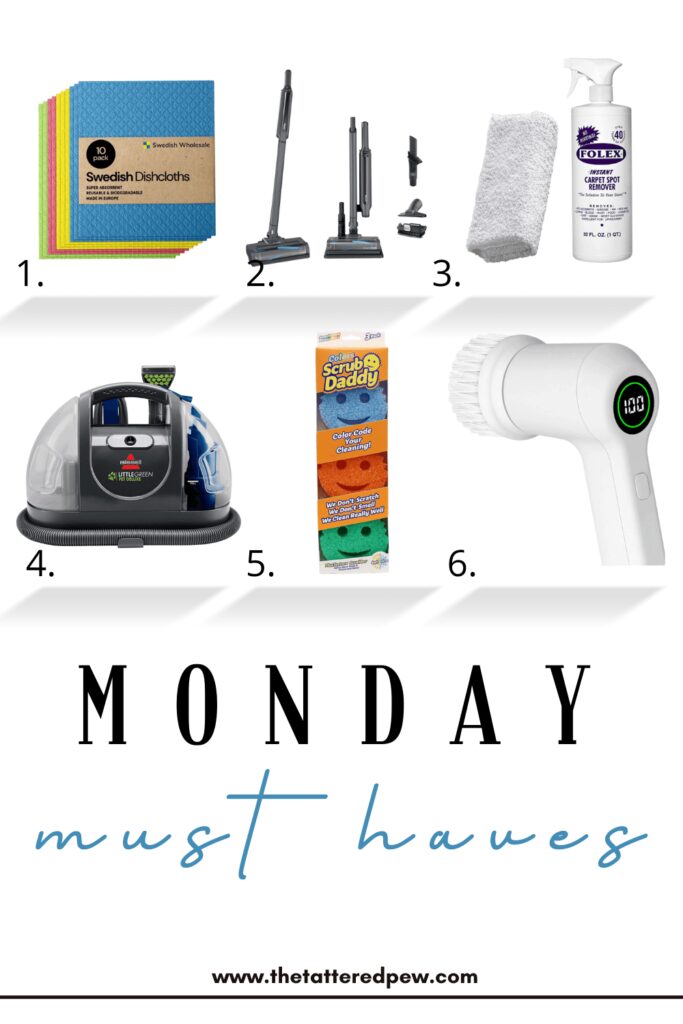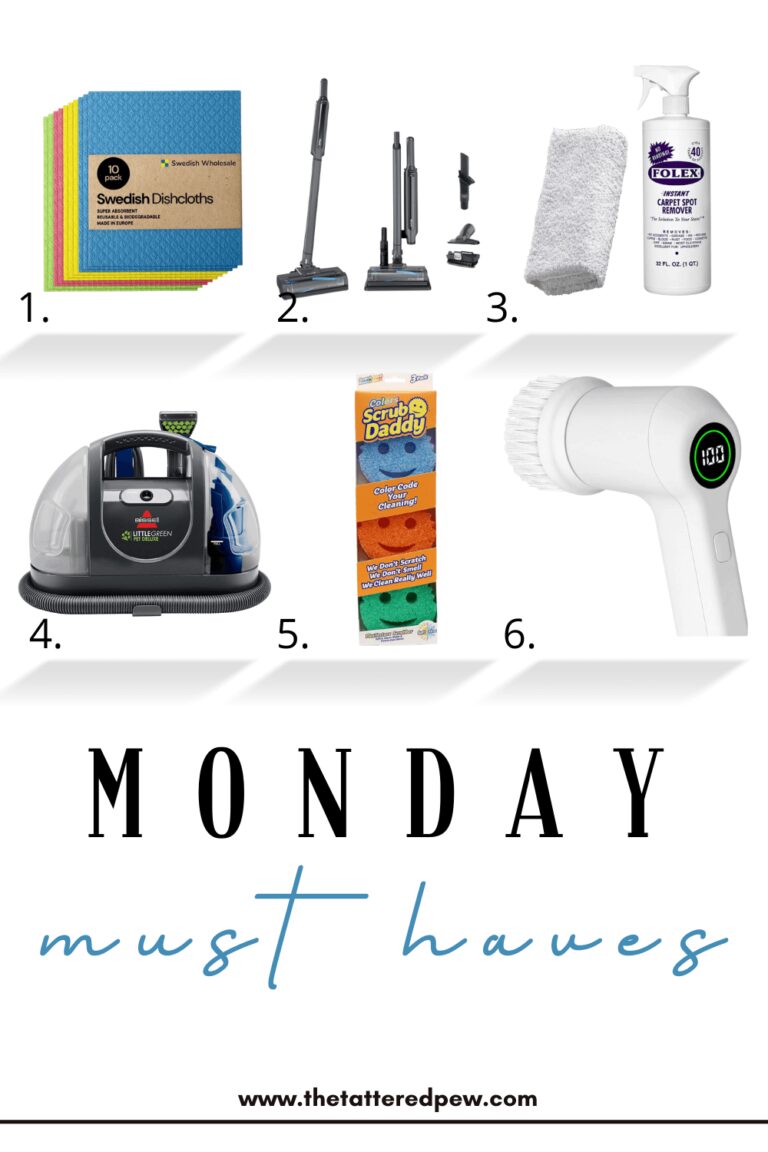 1 // 2 // 3 // 4 // 5 // 6
Monday Must Haves for Spring Cleaning
I have shared these Swedish Dish Cloths many times before but of course I had to add them to today's Monday Must Haves for Spring Cleaning! We have these and LOVE them. They are reusable paper towels basically that can be thrown in the wash, used on almost all surfaces and clean up like none other. They are a great eco friendly option!
2. This Shark WS632 WANDVAC System Ultra-Lightweight Powerful Cordless Stick Vacuum is on my list! We have always had Shark Vacuums and they have been so good to us. I read several reviews on this one (both off and on Amazon) and it comes highly rated! So when our vacuum is done I will be getting this one!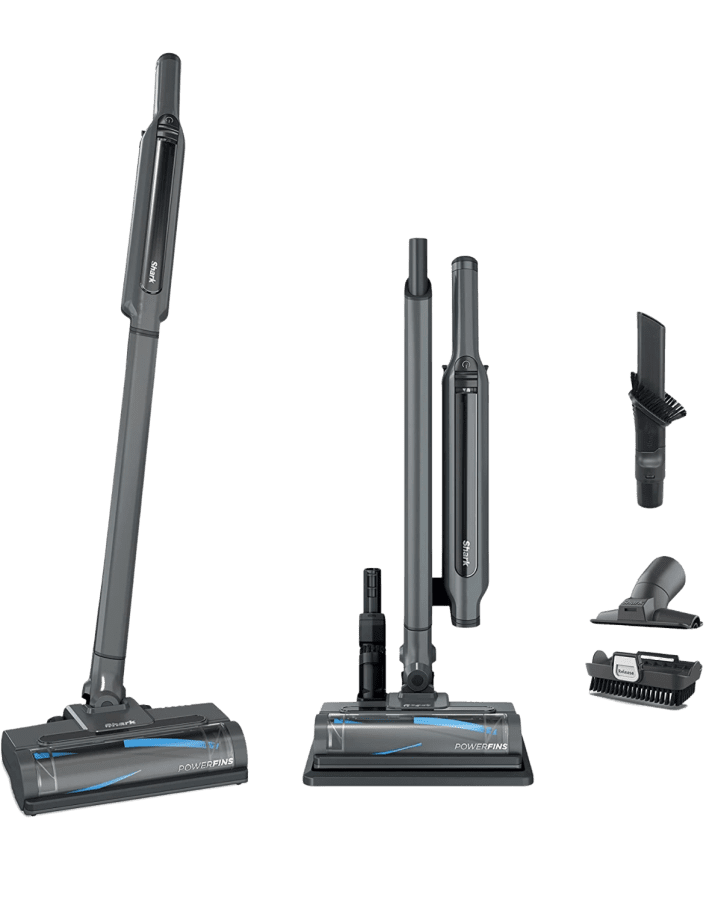 3. Have you heard of Folex? When I first married Mike my mother in-law brought us this and said it was a household must have for all carpet cleaning. She had used it for years and swore by it! Come to find out my sister and several other friends love it just as much. My sister used it to remove some putty from one of her rugs and it worked! A must have for sure for spot treating carpets and rugs. .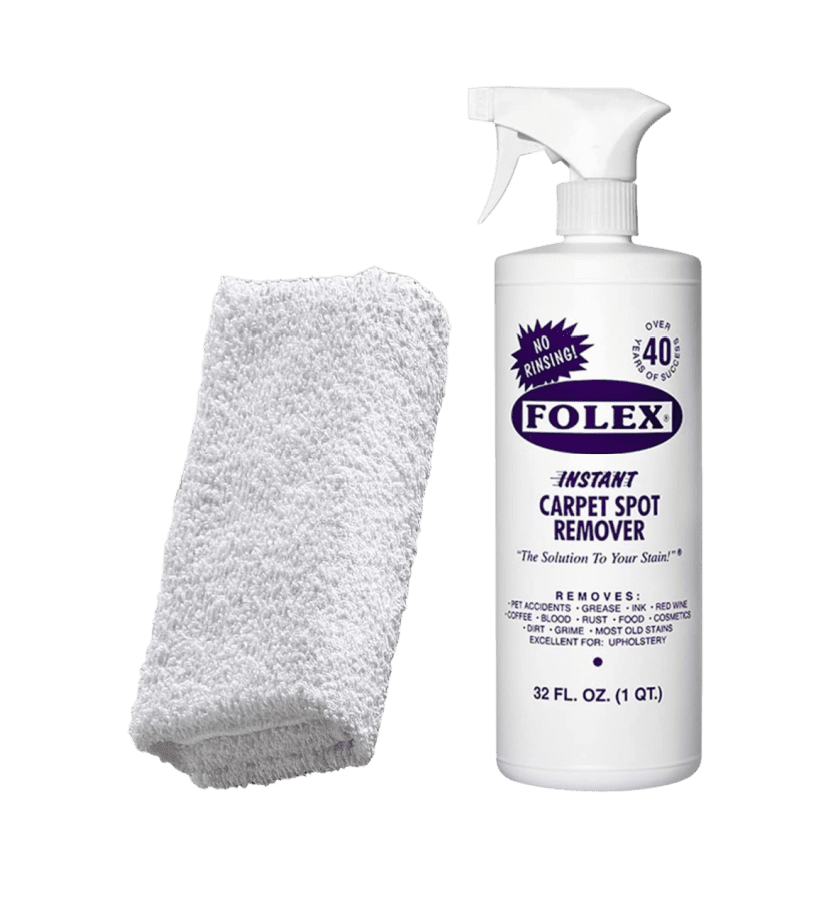 4. The Bissell Little Green Pet Deluxe has been a game changer for us. I have had my eye on this upholstery cleaner for awhile since we have 2 dogs and 4 kids and I like white slipcovered chairs. Ha. Anyway a friend let my sister and I borrow it and it really works! I tried it out on the arms of my chairs and the grime came out. Great for carpets too!
5. The Scrub Daddy scrubber has been very popular lately. With over 52thousand awesome reviews these are a household must when it comes to cleaning in the bathrooms or kitchen. These are stain and mold and odor resistant!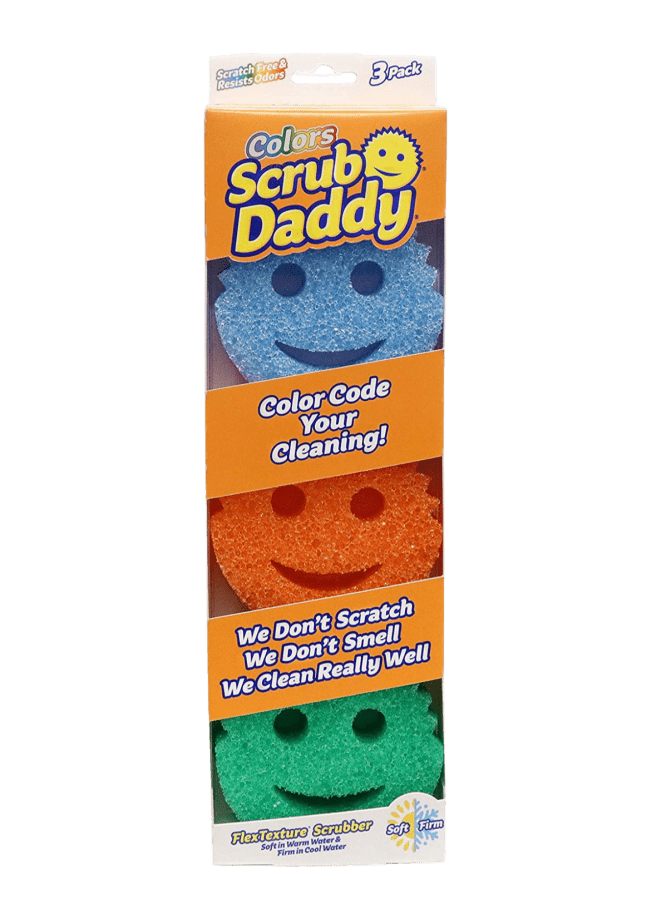 6. I saw this Sonic Power Electric scrubber from another friend and blogger over on Instagram and it looked amazing. I added it to today's Monday Must Haves for Spring Cleaning because our shower needs some major grout help! Hoping this could be the answer. Plus it kind of looks fun to use.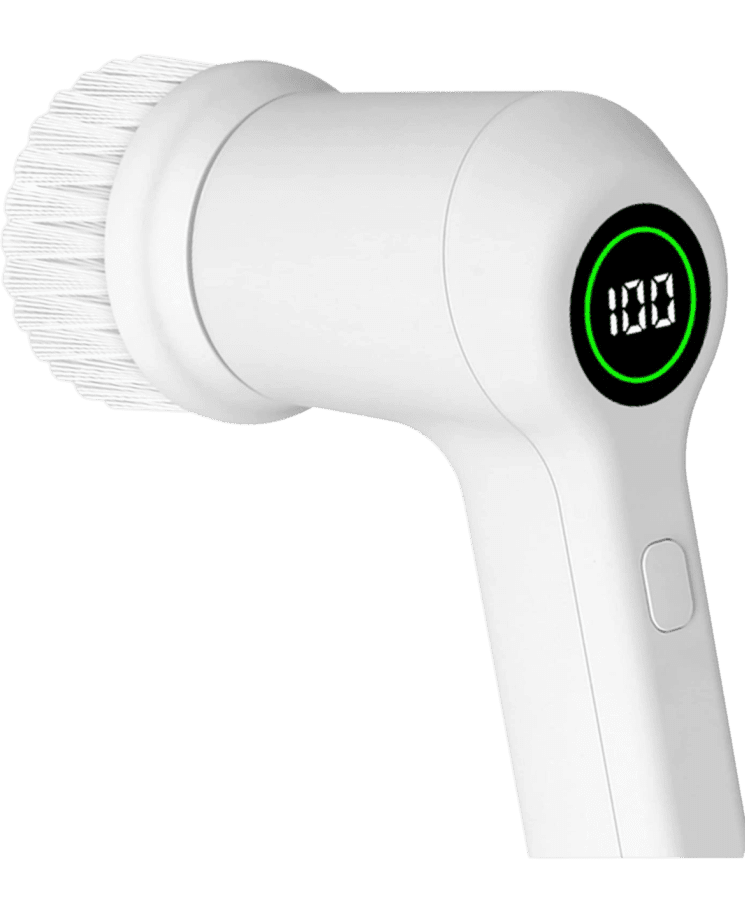 Monday Must Haves for Spring Cleaning
Thanks for stopping by today. I hope you found some great options for Spring cleaning! Let me know if you have nay questions.
You can see all previous Monday Must Haves here! and I also have an entire idea list full of cleaning and organizing favorites over on my Amazon Storefront.
I'd love to have you hang out with me some more. Feel free to follow along with me on any of the platforms linked below.
LTK | Facebook | Instagram | Pinterest | Amazon
xoxo,
Kelly