9 Christmas Gift Wrapping Ideas That Will Save You Time and Money
Christmas is a time for giving, and what's better than a beautifully wrapped gift? Not only does it show that you've put thought into the present, but it also makes the giftee feel special. If you're looking for new and innovative ways to wrap your presents this year, look no further. Check out these ten Christmas gift wrapping ideas that will save you time and money. From using household objects to making your own wrapping paper, we've got you covered. So get creative and have fun with your gifts this year!
*As an Amazon Associate, I earn from qualifying purchases. This post contains other affiliate links too for your convenience. Click here to read my full disclosure policy.
9 Christmas Gift Wrapping Ideas That Will Save You Time and Money
Today is day eight of the 10 Days of Christmas Decorating Ideas!
If you missed any of the days you can visit them below…
Now let's see 9 wonderful Christmas gift wrapping ideas that will save you time and money to inspire you this year!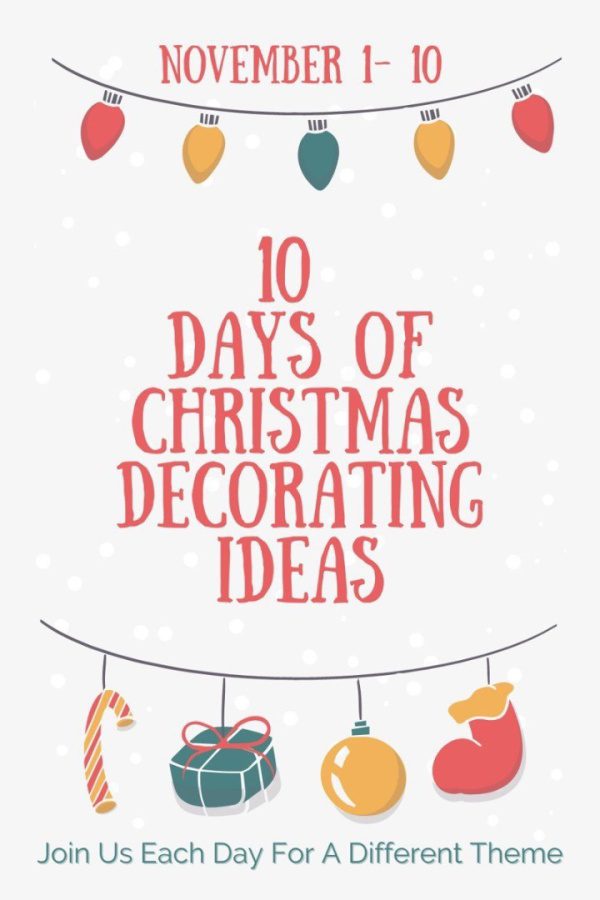 Sometimes when it comes to wrapping gifts I don't want to spend tons of money wrapping them but I still want them to look like I did. KariAnne from Thistlewood Farms show you how to easily personalize them for pennies instead with her simple DIY gift wrap hack. It might just surprise you!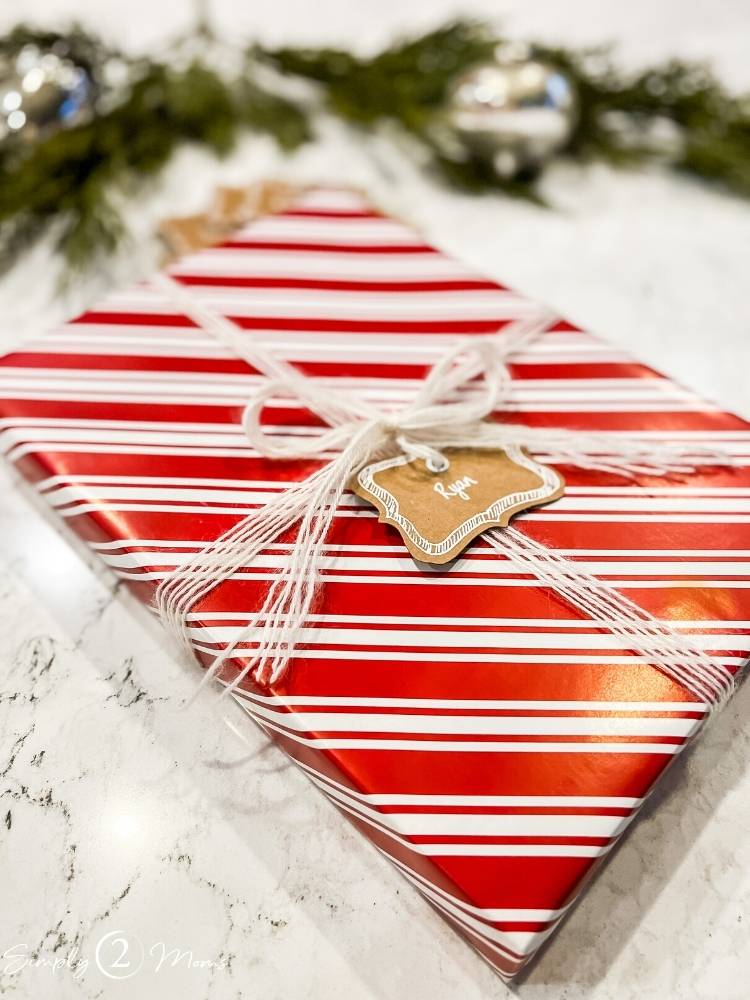 Ok we all want our gifts to look cute without breaking the bank, right? Check out these simple and inexpensive gift wrapping ideas using yarn from Simply2Moms! You'll be amazed how many packages you can wrap and the different ways you can decorate them using yarn. I am so excited to try these ideas!
Have you heard of scented gift tags? I had not until I read Stacy of Brick n' Blooms blog post! These are magical! So if you are wanting a beautiful and budget-friendly way to personalize your holiday gifts this year this is for you! Wait until you see how easy these scented Christmas gift tags DIY are to make!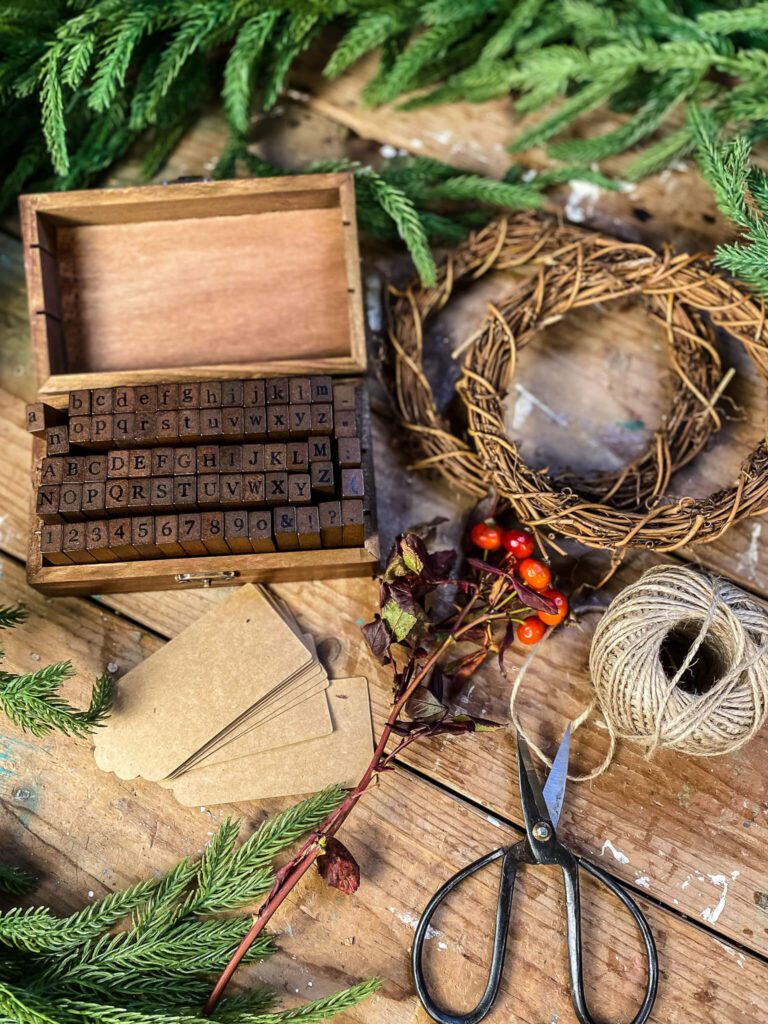 This post and beautiful pictures stopped me in my tracks. I loved the beauty and the organic feel that Jennifer from Cottage on Bunker Hill shares! I know you will enjoy her natural holiday gift wrap ideas that are both beautiful and affordable. Plus, she gives fabulous tips on how to give your presents a handmade touch. Don't miss this post!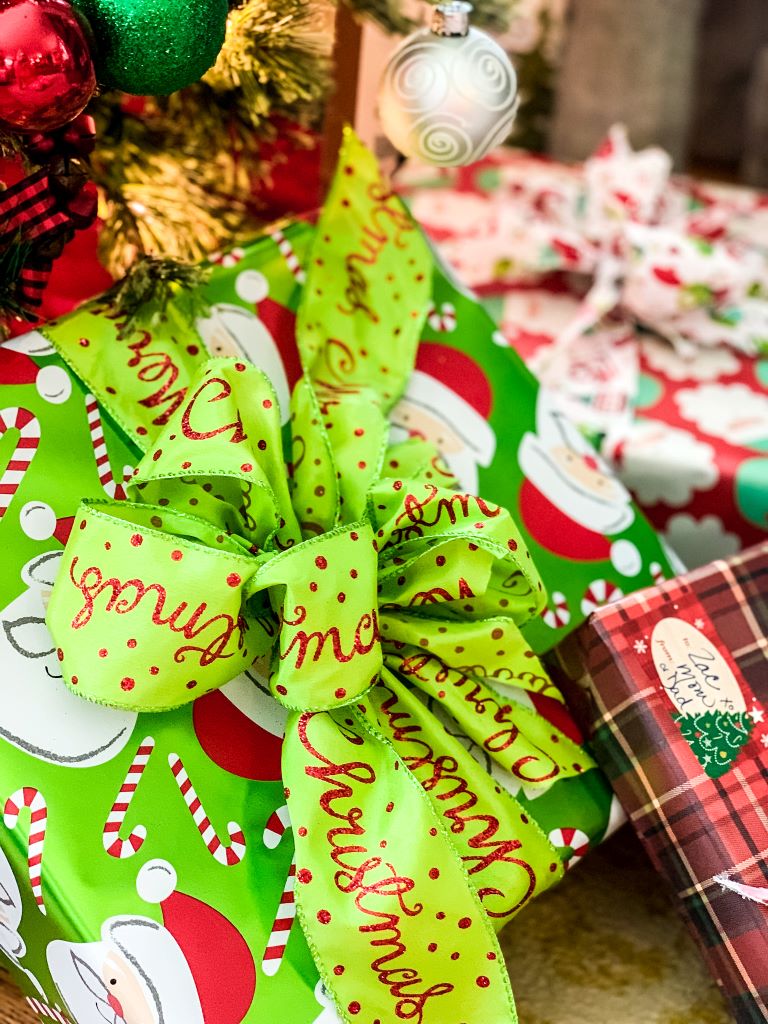 Do you love receiving and giving a beautifully wrapped packages during the holidays? They can bring so much joy and Kim from Cottage In the Mitten shares her fabulous ideas with us all. Leave her post knowing you can create beautifully wrapped gifts as well!
I love a pretty topper for packages and Rachel from The Ponds Farmhouse is a huge fan of recycling scrap fabric! She shares how she decided to make some sustainable gift-wrapping DIY projects using scrap fabrics. Aren't these so cool? These eco-friendly wrapping ideas are budget-friendly and super easy to make. So excited to try them myself!
Loved this look from Robyn and thought you would too! She shares how gift wrapping doesn't have to be time consuming in order to look thoughtful and extra special, and it shouldn't overwhelm your season. Check out these 5 amazing and budget-friendly ideas for easy Christmas gift wrapping this holiday season from blogger Robyn of Robyn's French Nest!​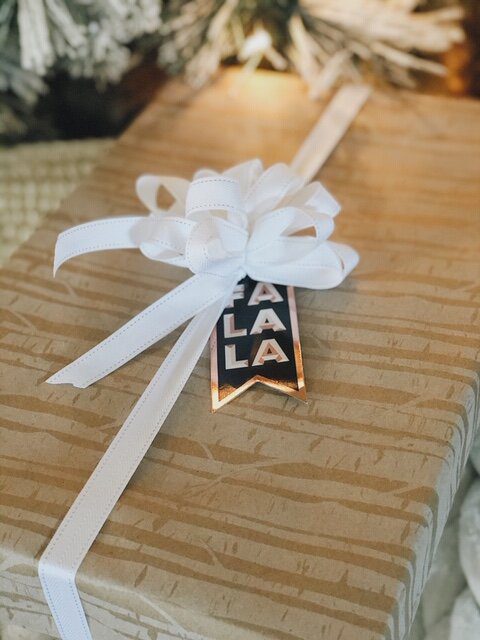 Are you wanting to wrap and create beautiful presents this holiday season? Well look no further! Brendt from She Gave It a Go is sharing 5 secrets to pretty gift wrapping in her post. These 5 secrets are easy to apply and will create that gorgeous gift look you are hoping for. Stop by for a visit!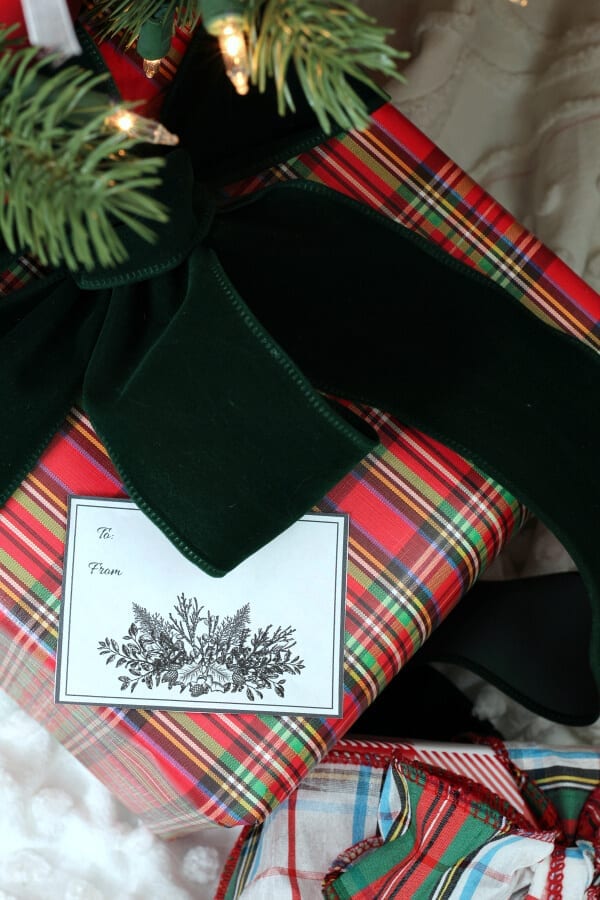 This final ideas is mine and is a great way to save you time and money on your Christmas gift wrapping! Do you enjoy making your loved ones feel special with personalized tags and place cards at Christmas? Then this holiday printables bundle (that you can grab for FREE!) can help you be more intentional about your time and loving others. Use them for your gifts, table settings, menus and more. See the printables here!
Christmas Gift Wrapping Ideas That Will Save You Time and Money
Wrapping gifts can be a fun way to show your loved ones how much you care. But it can also be expensive and time-consuming. This year, try one of these nine Christmas gift wrapping ideas that save will you time and money. Not only will you have beautiful presents, but you'll also free up some extra time to spend with family and friends. And don't forget the free printable gift tags and bows! What are you waiting for? Get started on your holiday wrapping today.
I'd love to have you hang out with me some more! Feel free to follow along with me on any of the platforms linked below.
LTK | Facebook | Instagram | Pinterest | Amazon
xoxo,
Kelly