Creative Ways to use Wreaths in Your Christmas Decor
There's no denying that wreaths are a staple of Christmas decorations. But what if you're looking to switch things up this year? Check out these creative ideas for using wreaths in your holiday decor! From mantels to tablescapes, there's a perfect way to add some extra festive flair with a wreath. So get inspired and start crafting!
*As an Amazon Associate, I earn from qualifying purchases. This post contains other affiliate links too for your convenience. Click here to read my full disclosure policy.
Creative Ways to use Wreaths in Your Christmas Decor
Today is day nine of the 10 Days of Christmas Decorating Ideas!
If you missed any of the days you can visit them below…
Now let's take a peek at some creative ways to use wreaths in your Christmas decor this year!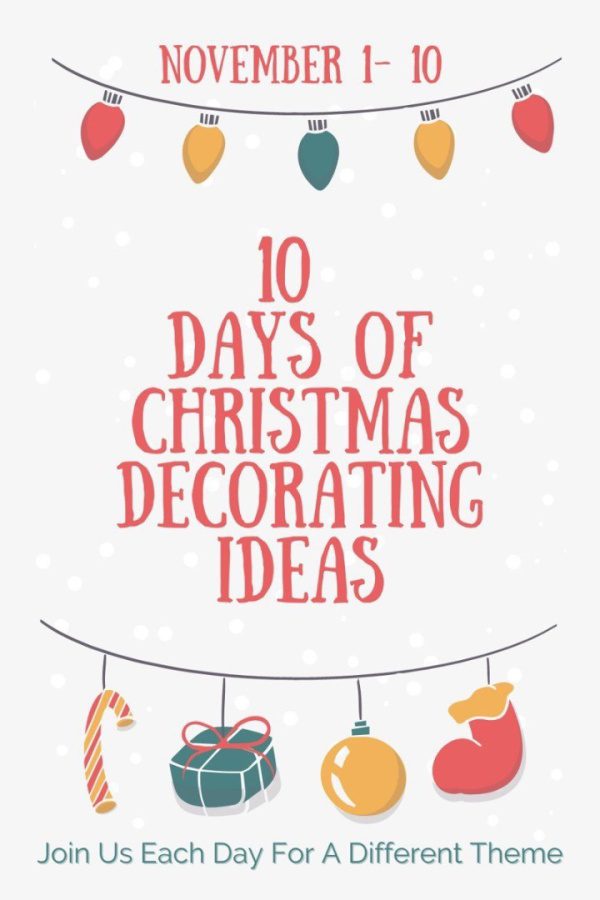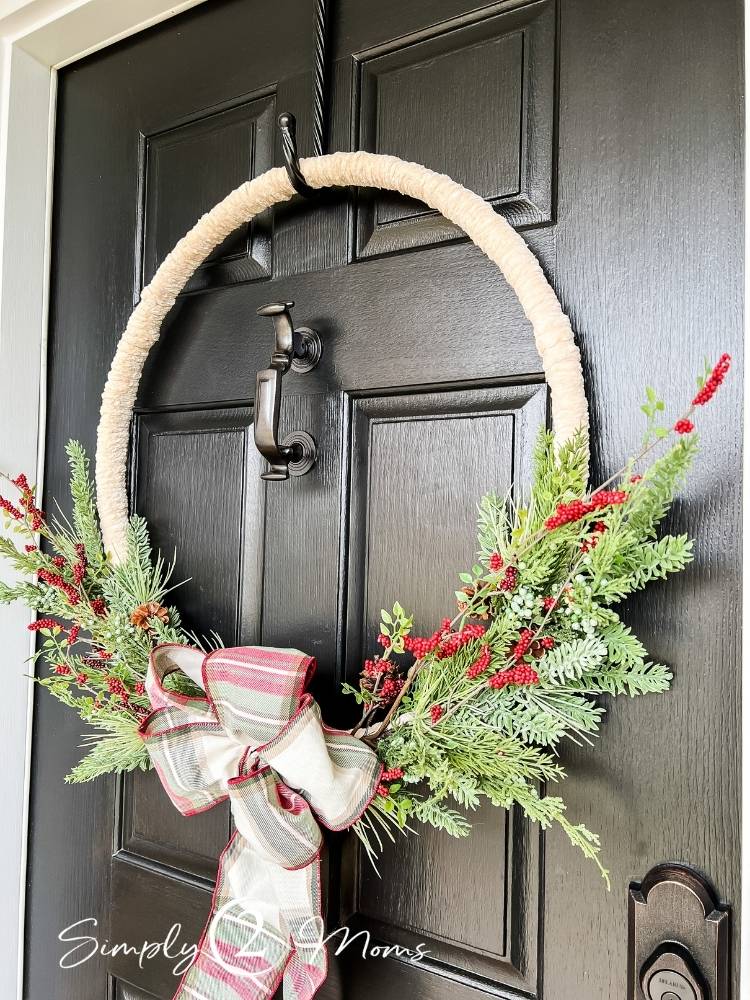 Have you heard or seen the new yarn wreaths this year? They are so fun! This simple DIY yarn hoop wreath from Simply2Moms is so easy to make and perfect anywhere in your home. The best part is that you can easily swap the greenery each season and enjoy it year-round! My kind of wreath! And just wait until you see what they used as the base. It will surprise you!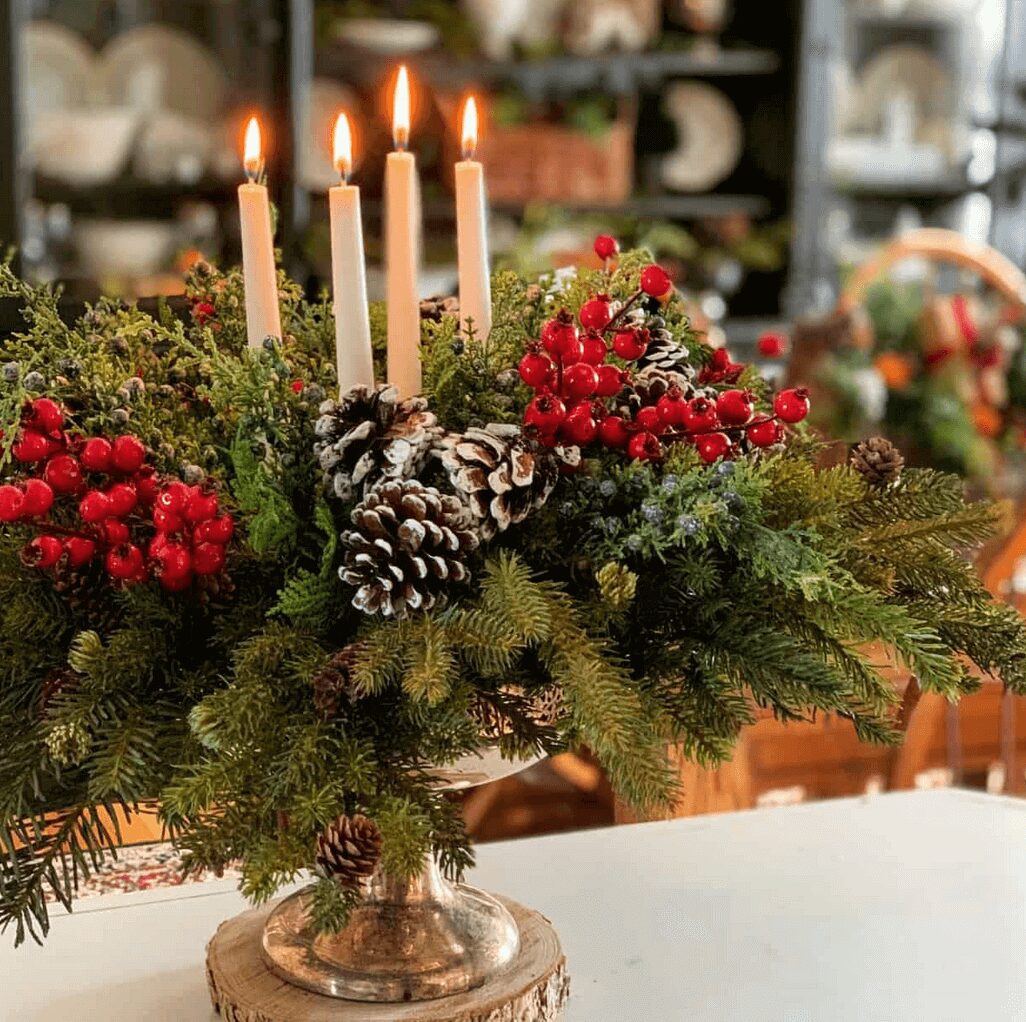 Do you celebrate Advent? We do and I am always looking for new ideas for Advent inspired wreaths. Stacy from Bricks n' Blooms shares how to celebrate the spirit and meaning of Christmas with this easy tutorial on how to make a beautiful DIY advent wreath using fresh or faux winter greens. Absolutely beautiful!
Jingle bells, jingle bells, jingle all the way! I have been singing Christmas songs already. How about you? This classic is also fun for wreaths! Jennifer from Cottage on Bunker Hill offers a pretty, elegant take on a jingle bell wreath and I am here for it! She share her tips on how to use an assortment of sizes of jingle bells spray painted in different metallic tones. Wouldn't this be fun to make with family or friends?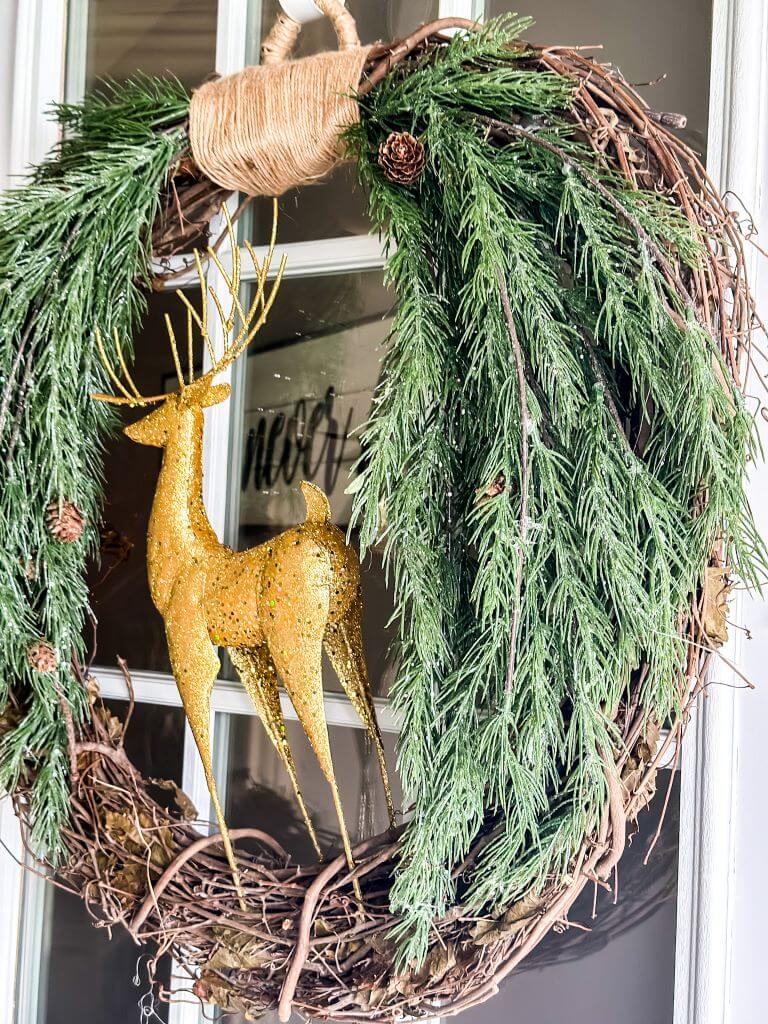 Have you ever found something you just had to have but didn't want to pay the price? Come along and see how how Kim from Cottage In the Mitten made this expensive wreath for less than half the price! It's truly impressive and will leave you running to the store for the materials!
Do you love bringing your greenery outdoors? I sure do! Rachel of The Ponds Farmhouse shares her lovely porch and how she took a simplified decorating approach for the holidays. Her tips for layering and statement pieces are ones I hope to use myself this year. Stop by and be inspired!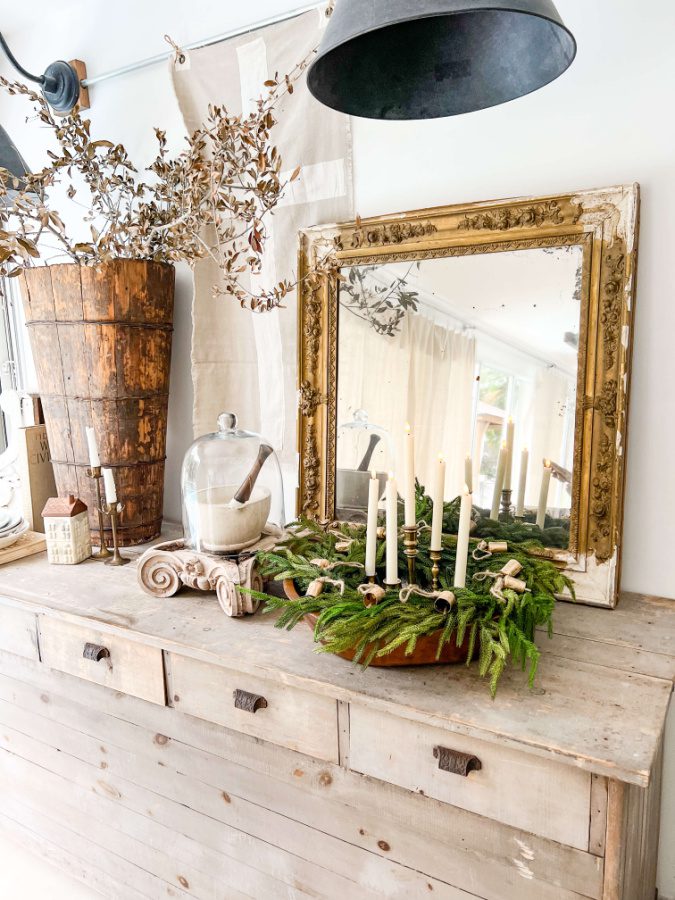 Here is another example of an Advent wreath. Advent is a beautiful way to celebrate the true meaning of Christmas. Robyn from Robyn's French Nest shows you how you can easily create a DIY Advent wreath with her simple tutorial. I love how she focuses on how to celebrate Christmas with intentional traditions for your whole family during Christmas!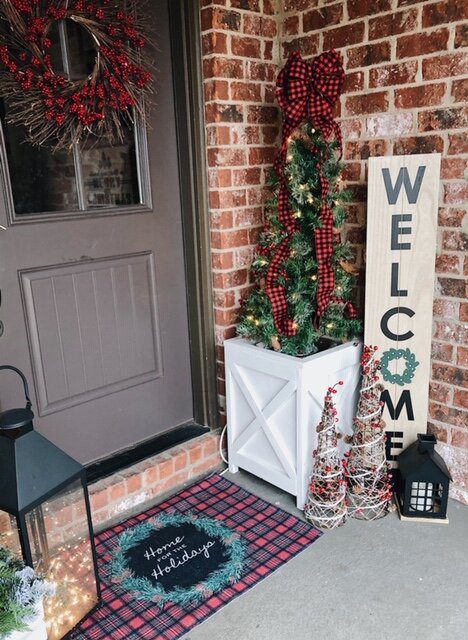 If you are looking to add farmhouse style to your front porch this Christmas, then you will enjoy Brendt from She Gave It a Go's porch post. She shares easy ways to add festive decor to your porch during this holiday season. Mixing what you already have plus some new pieces is a sure fire way to create a welcoming porch to all your guests who come over this Christmas. And Gosh I love her wreath!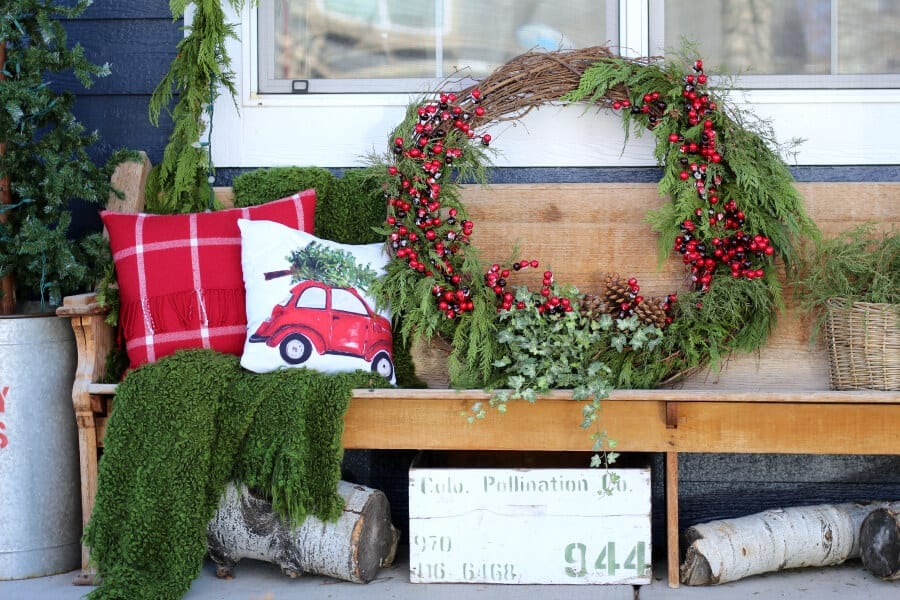 This one is mine and honestly, my most favorite wreath I have ever made. And gosh I have made a few! If you have a large old wreath this post is for you. And if not go pick one up at Hobby Lobby for cheap. The bigger the better! Make a large statement wreath for Christmas in less than 30 minutes using items from around your home and fresh greenery. Come see my full tutorial!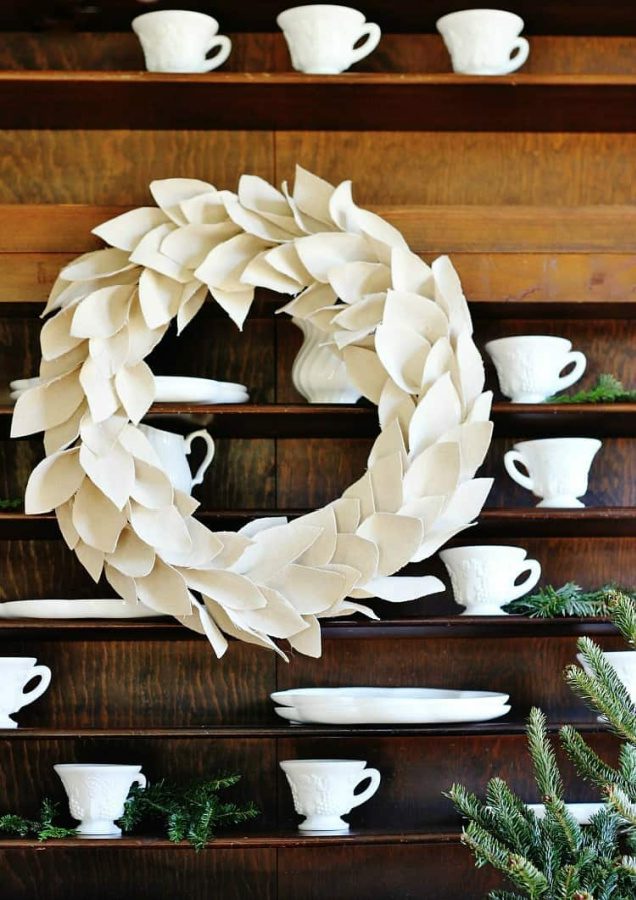 It's no secret that I love drop cloth projects. So when I saw this creative wreath from KariAnne at Thistlewood Farms I knew I had to share it with you all! This here is a DIY for a wreath that can take you from fall into Christmas. And the best part is you can make this simple and easy DIY wreath with drop cloth leaves in an afternoon! Love the texture and color!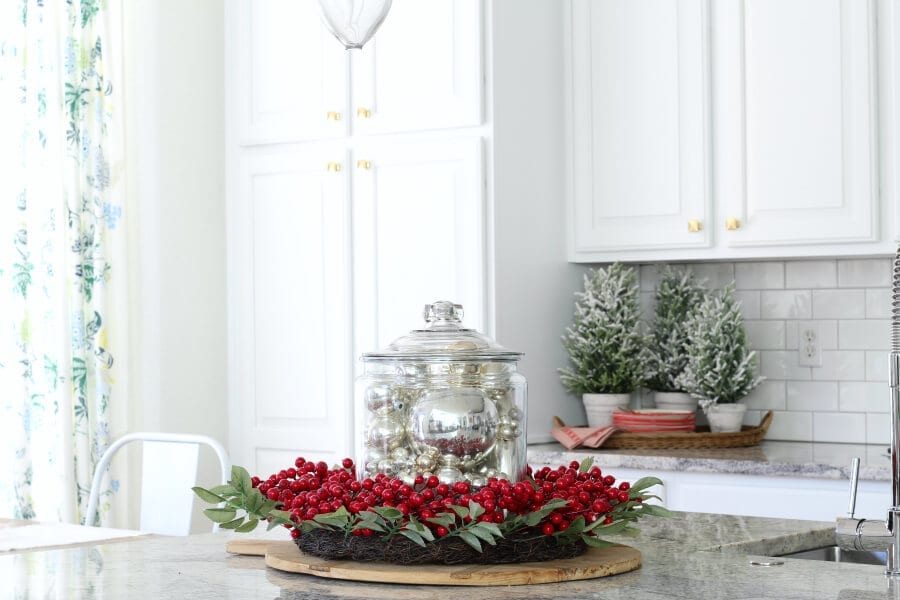 In our former home we had a massive island! And I loved using my wreaths in creative ways like laying them down on this bread board and then sticking a large jar of ornaments in the center. Simple, yet a bit different than the norm of what wreaths are usually intended for!
Creative Ways to use Wreaths in Your Christmas Decor
I hope you've been inspired to take your wreath game up a notch this year! There are so many creative ways to use them, indoors and outdoors. My personal favorite is the front door wreath – it's such a classic look that can be dressed up or down depending on your style. What will you do with your wreaths this year? Let me know in the comments below. Merry Christmas!
I'd love to have you hang out with me some more! Feel free to follow along with me on any of the platforms linked below.
LTK | Facebook | Instagram | Pinterest | Amazon
xoxo,
Kelly