An Empty Home Tour of Our New House
Well friends it's official. We have moved in to our new home and we are in love. Honestly, we were in love the moment we stepped foot in it over a month ago. Mike said to me…we aren't leaving are we?
And he was right…we just knew!
If you missed my post about our big news it gives more of the story and I shared how God showed up BIG for the sale of our old house.
Now, how about an empty home tour of our new house?
Warning, these are IPHONE pictures I took quickly before the movers came in with all of our furniture. But it will give you an idea of the inside, which I know you have been excited to see!
An Empty Home Tour of Our New House
The first thing I wanted Mike to do when we got to the new house was carry me across the threshold. It was a silly yet precious moment that I will never forget. This is the first house I have ever bought and it is also the first home that we have bought together. Can you feel the love?
Family Room
Ok, come on in! I have been dying to show you around. The charm and character of this old home that has been completely redone is unmatchable. But I might be a bit bias. 🙂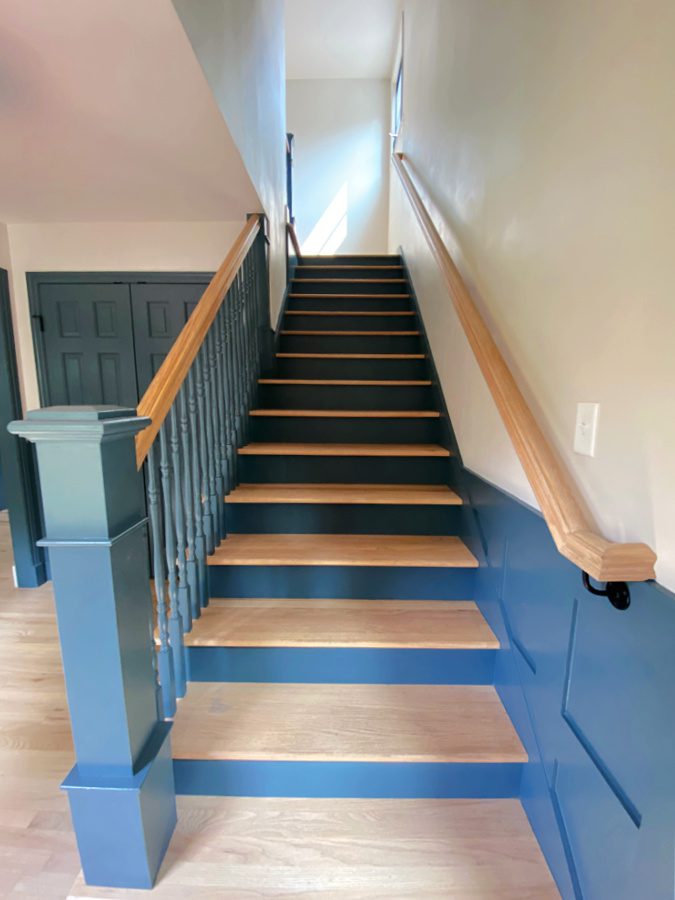 As you walk in you are greeted by our glorious stairs on the right, and the family room on your left. Don't you just love the mix of blue and wood? gah!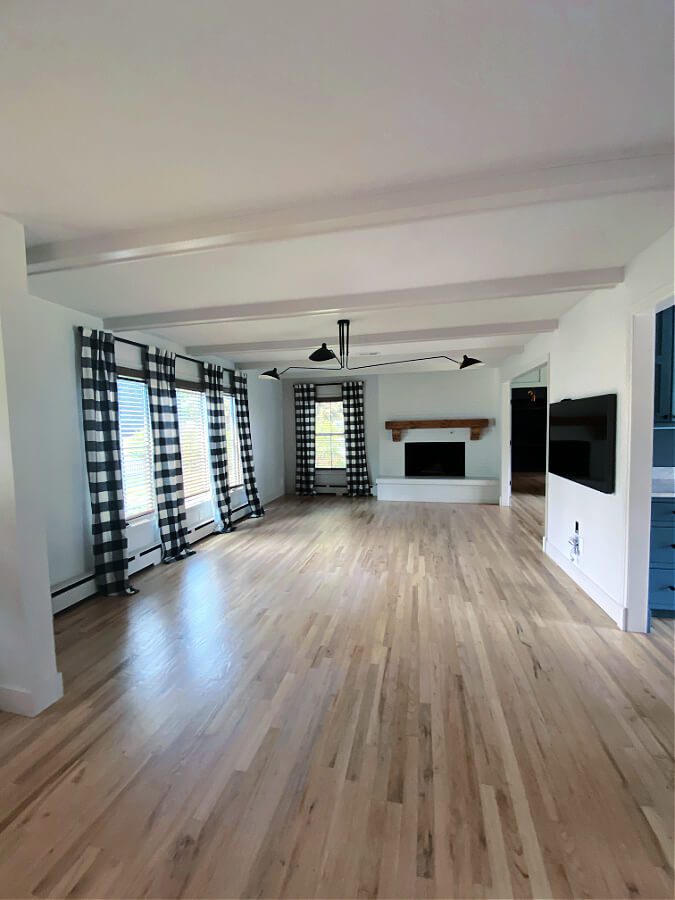 The family room is open to the kitchen (it's just to the right in the above picture) . The ceiling has beams, original hardwood floors refinished throughout the home and an amazing fireplace! Just so you know, so far all of my furniture has fit in here perfectly. Well, except for my beloved Pottery Barn sofa but that's a story for another time!
Kitchen
Now for my favorite room so far, the kitchen! The moment I laid eyes on this kitchen I was smitten! The blue color of the cabinets is my favorite. The color is Distance by Sherwin Williams and can be found throughout the home!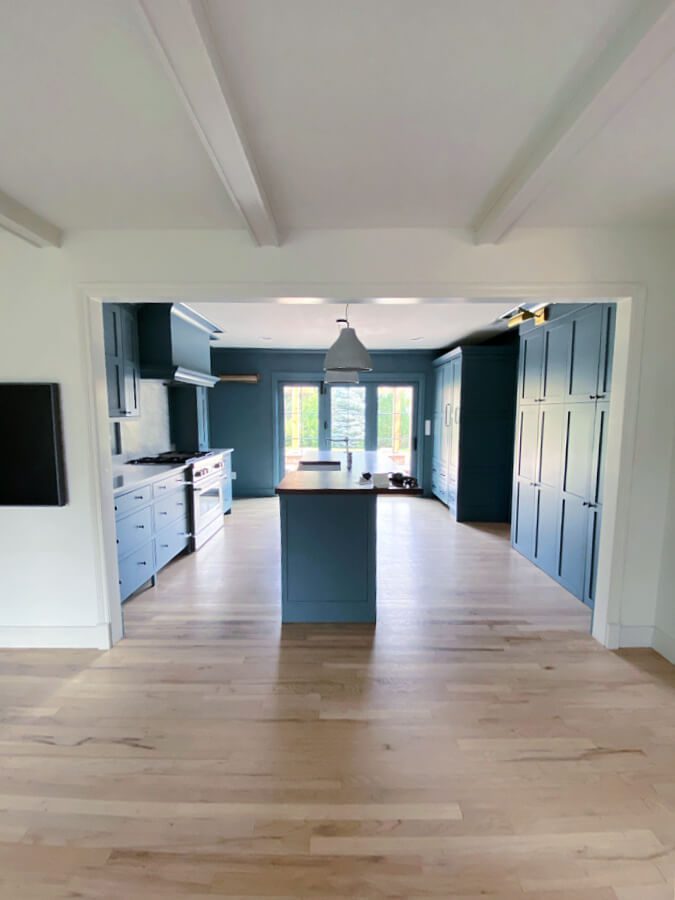 The former owners own Forge and Bow, a design company in town and they poured their heart and souls into this home. What a blessing to walk into a home and instantly feel like I would have made almost all of these exact choices. Now I get to enjoy just decorating it which of course is my favorite part! The details are incredible…from the built in fridge to the amazing pantry to the the hood over the oven. I can't wait to show you more! Here is a peek at me unpacking…I am laughing but just so you know I am wiped out!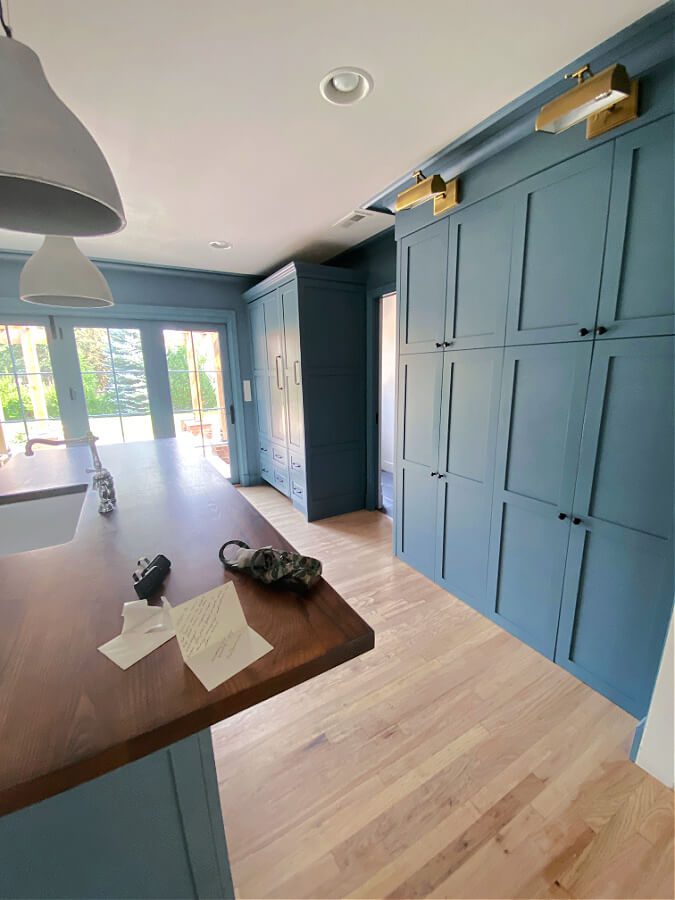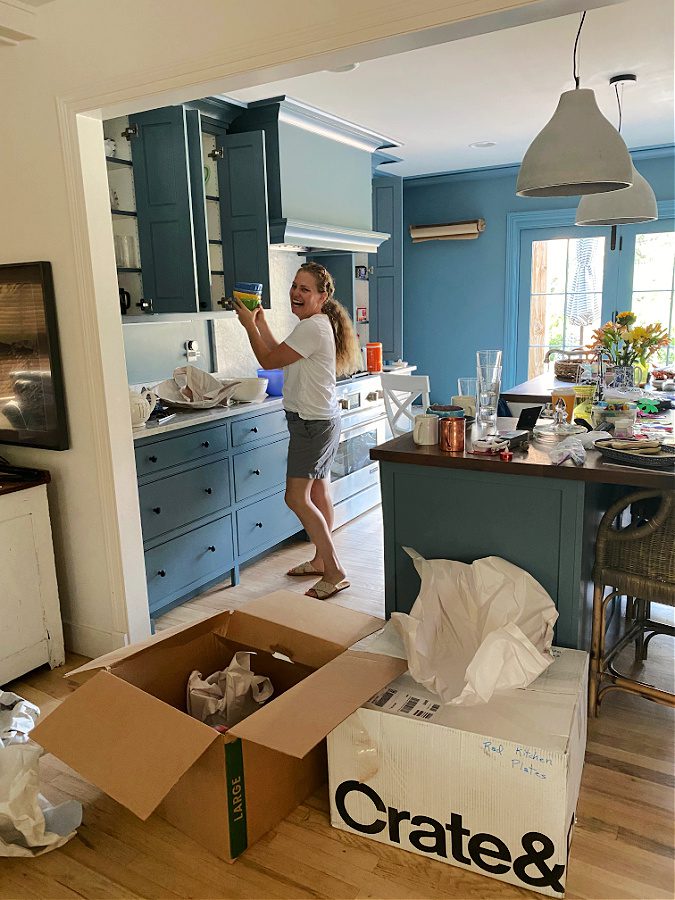 Mud Room
This space is right off of the kitchen and has a half bath, cubbies and a butlers pantry. The thoughtfulness and layout of this home is one of my favorite parts. Every space has function and a purpose.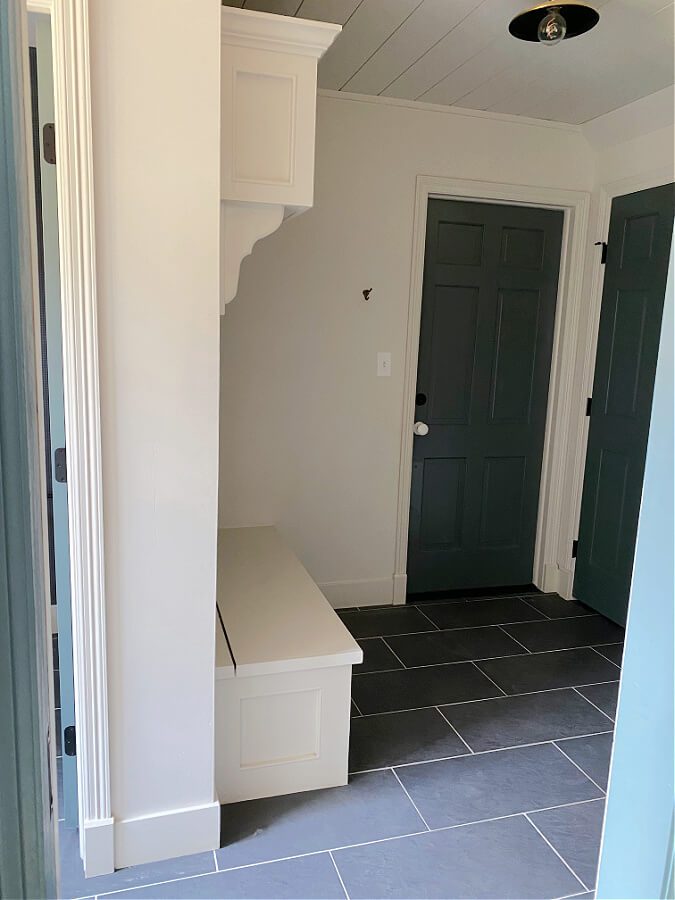 Below is our butlers pantry! I have never had a pantry before so this made me do a happy dance. Is the old school pencil sharpener just the cutest too?
Dining Room
Just on the other side of the kitchen is the dining room. It is connected to the kitchen via a really cool swinging door. The walls are a light gray and the woodwork and trim is the first thing that catches your eye. My printers cabinet just barely fits in here! But it does and that makes me happy.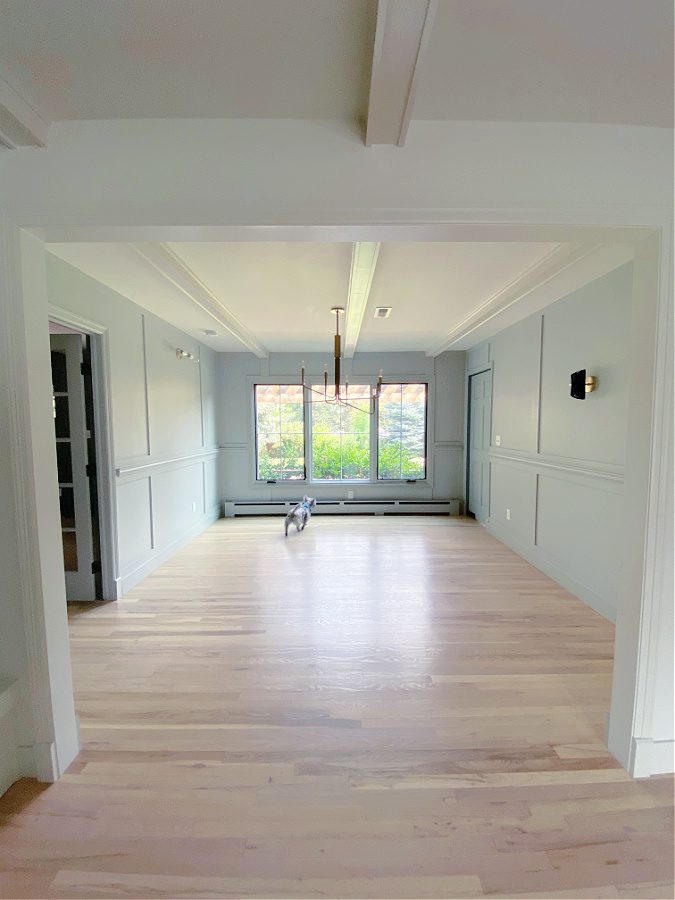 Office/ Man Cave
Next up is one of my other favorite rooms, we refer to it as the office or man cave and Mike has claimed it as his own. This is just off of the dining room. The walls and built ins are painted Sea Serpent by Sherwin Williams and once again the details in this space are off the charts. I love the lights in here above the built-ins!
Bedrooms
How about we head up stairs? Up the stairs you will find 4 bedrooms, 2 full bathrooms and a linen closet. We love that this home has 5 bedrooms so all of our kids can have their own rooms (even if some of them no longer live at home.)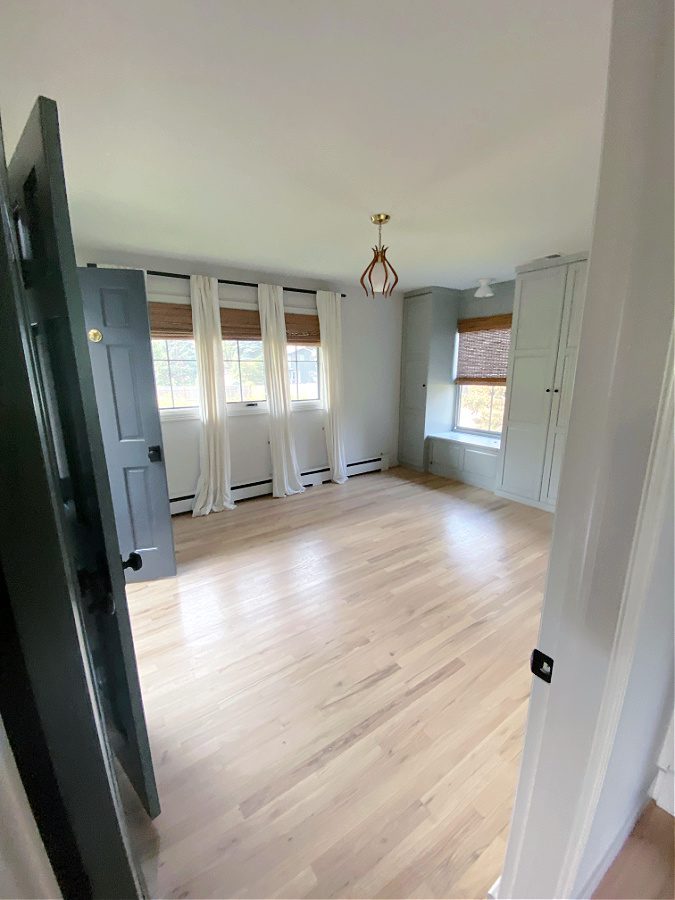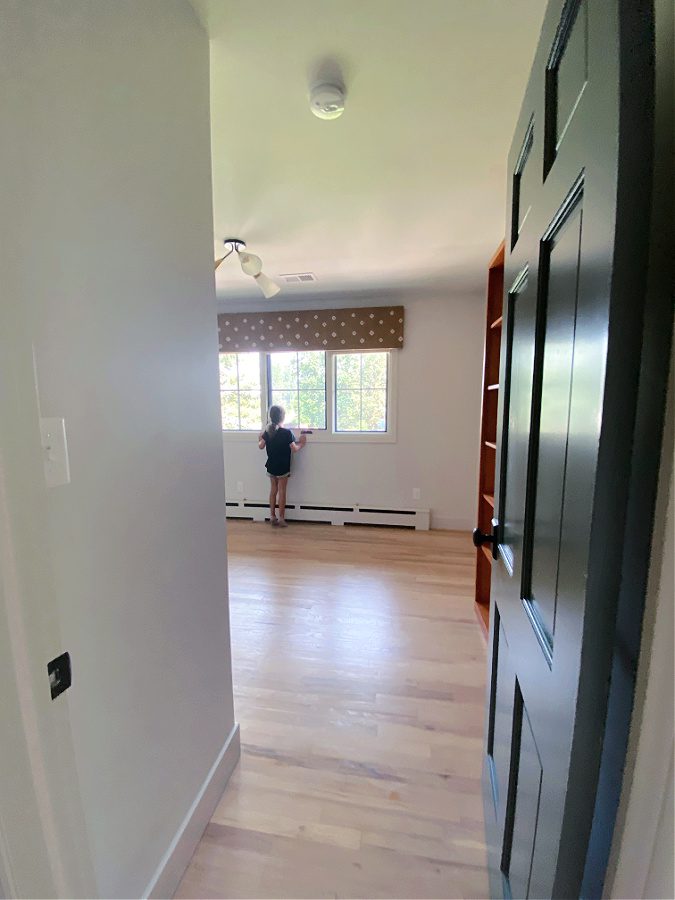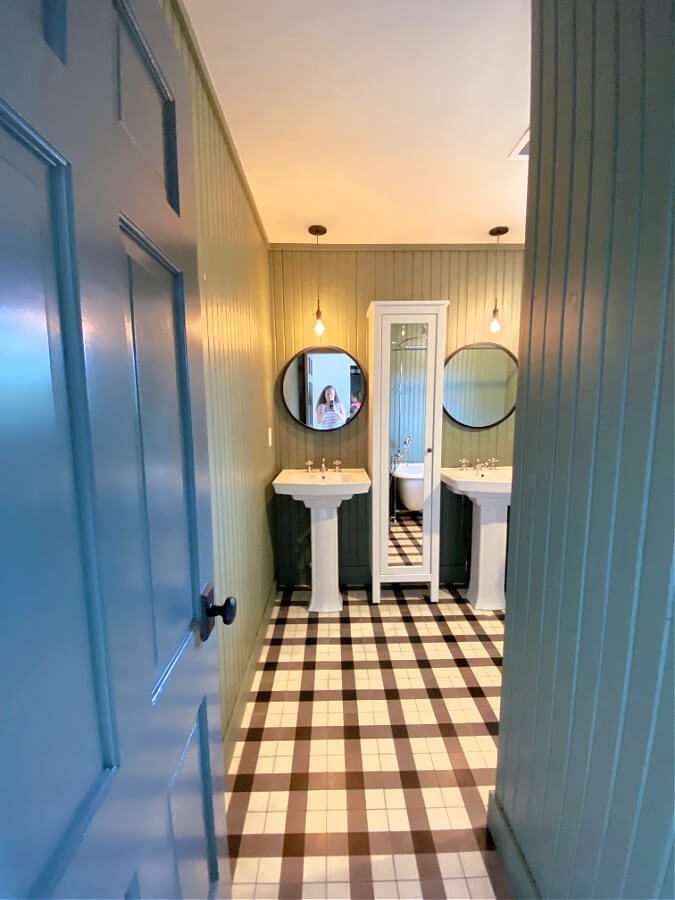 Basement
Our final stop is the basement…the stairs are just through the mudroom! Our final bedroom is down here as well as another bathroom and the laundry room. There is a ton of storage for all of my decor (yay!) and this will be a great space for the kids to hang out!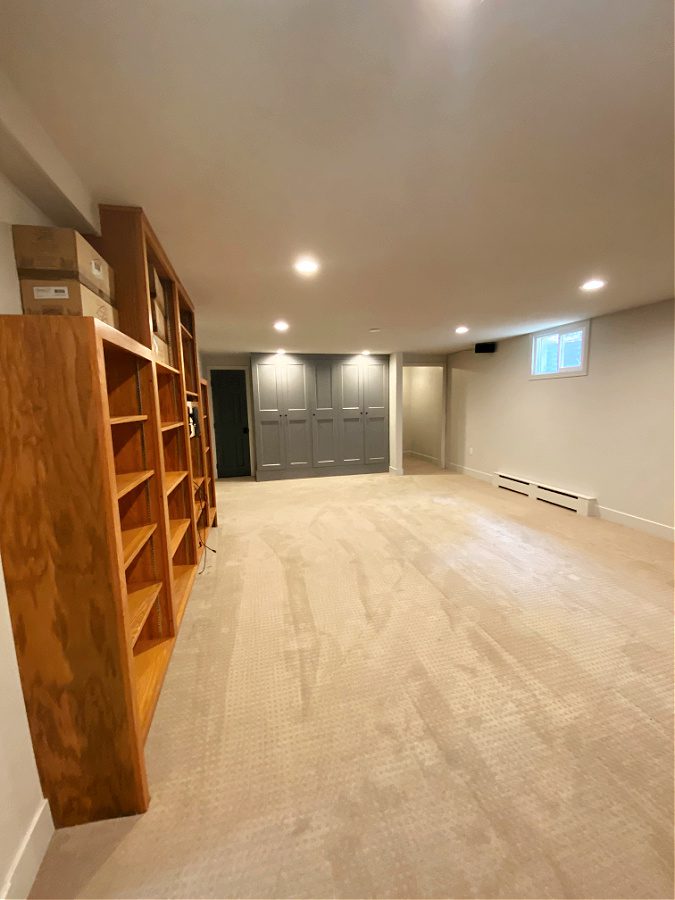 Thanks You For Touring Our Empty Home
Well as you can see it's a gorgeous home. I still pinch myself that we get to live here. I've always wondered if I would find my dream home and now I no longer have to wonder. God is good and I plan to use this home to honor Him!
I have had so many wonderful family members and friends help us with this move and with unpacking. What a blessing that has been and I am so grateful! After we finish unpacking I plan to start decorating. I do start back to school next week so it will be a slow roll. I plan to savor every moment. Please let me know if you have any questions! Enjoy your weekend and stay tuned over on Instagram where I will show some fun videos and more behind the scenes peeks. 🙂
xoxo,
Kelly
Did you like this post? PIN it for later!