Free Thanksgiving Place Cards
Thanksgiving is less than a week away and I am so excited to gather around our table to spend time with my family focusing on what we are thankful for. This year I am hosting Thanksgiving at our house and I have been busy planning all the details. When it comes to hosting I really love to focus on the little details. One of those details I have been excited about this year are the place cards. Today I am sharing the place cards I plan to use as a free printable for you to enjoy with your guests as well!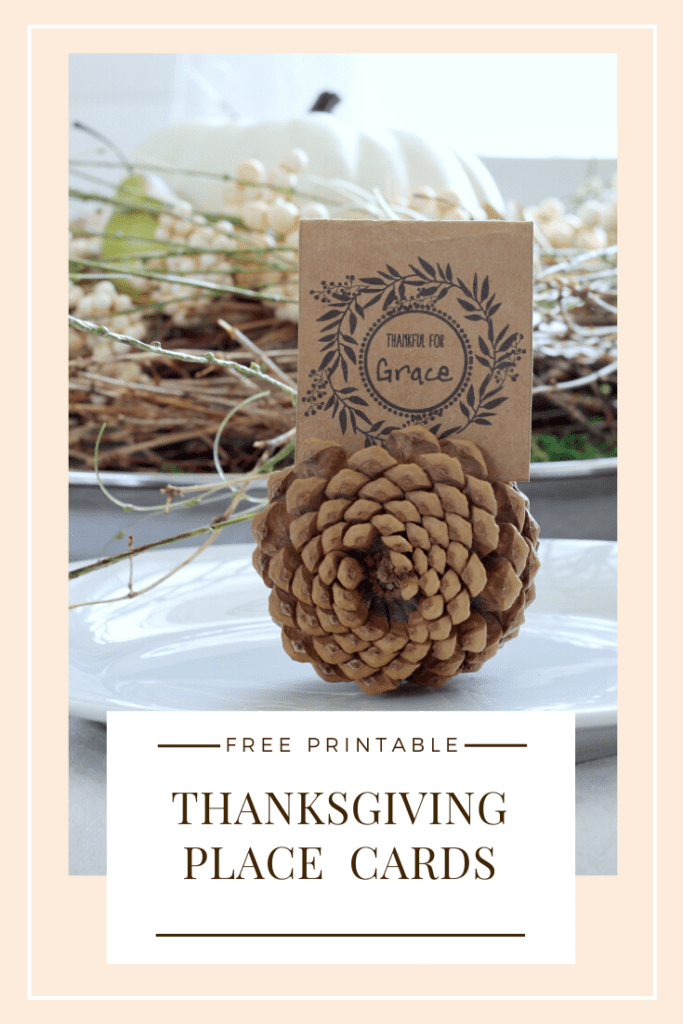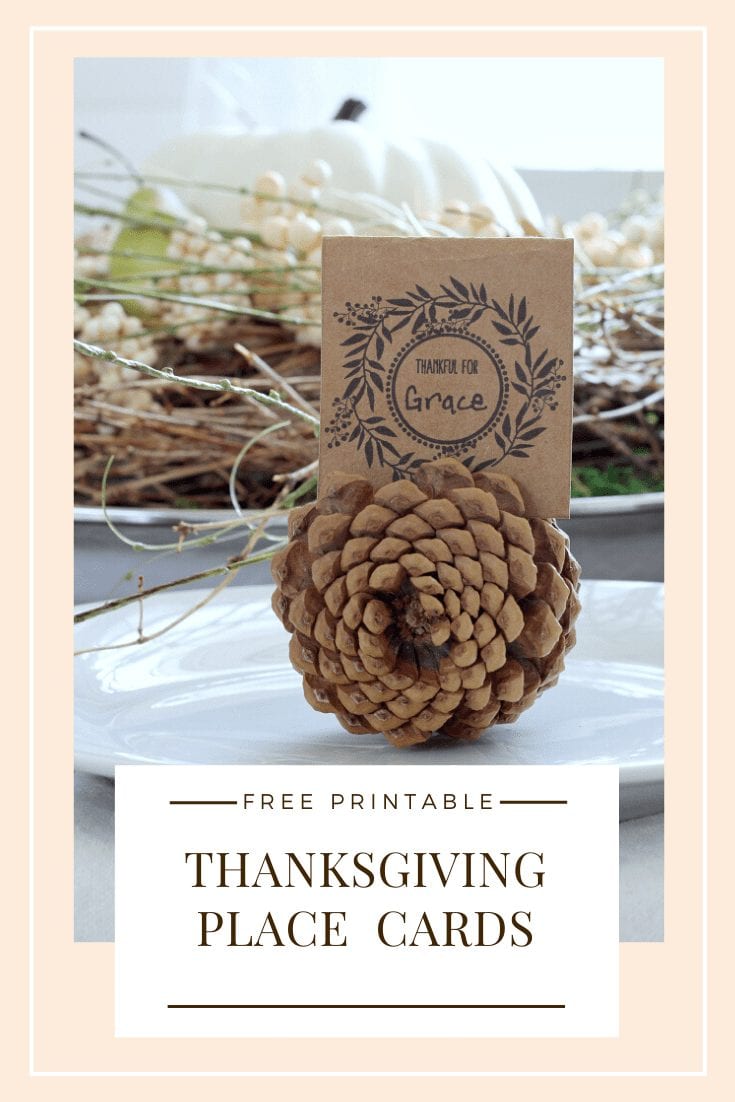 Free Thanksgiving Place Cards
I am so excited to share these with you! These darling place cards are not only beautiful but they can be printed in just a few minutes from your home printer. I used brown card-stock for the look and the durability but you could use any color of paper to match your table decor. I love the special and thoughtful feel they instantly add to the table.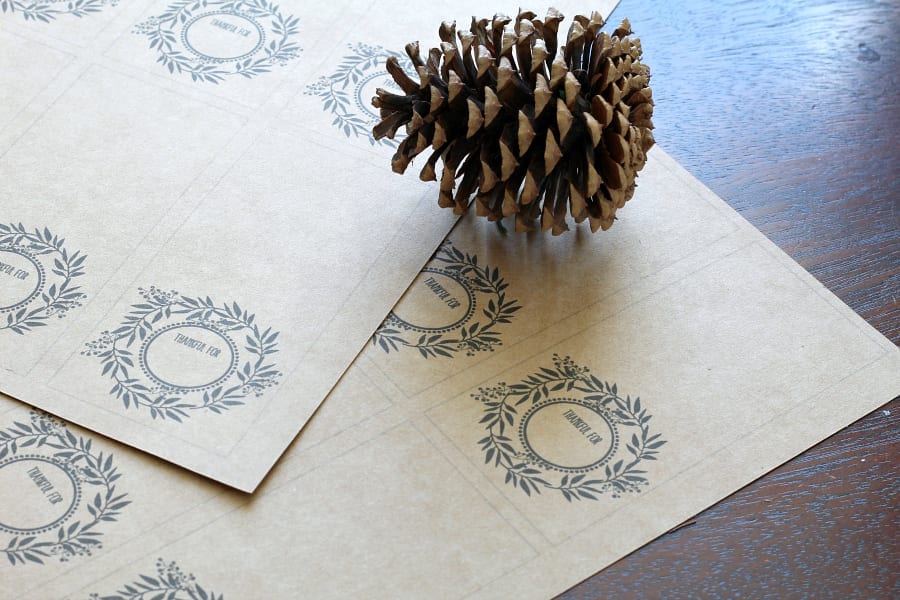 If you are currently preparing your Thanksgiving table like I am then I know you are probably looking for something that is elegant and easy to add to your table that will not require a lot of extra work or time. (Let's be  honest you have to think about your menu as well, right?!) Well these place cards are just what you have been needing!  They have that rustic yet charming feel to them and they are able to be printed and cut out within minutes. Here is how I used them.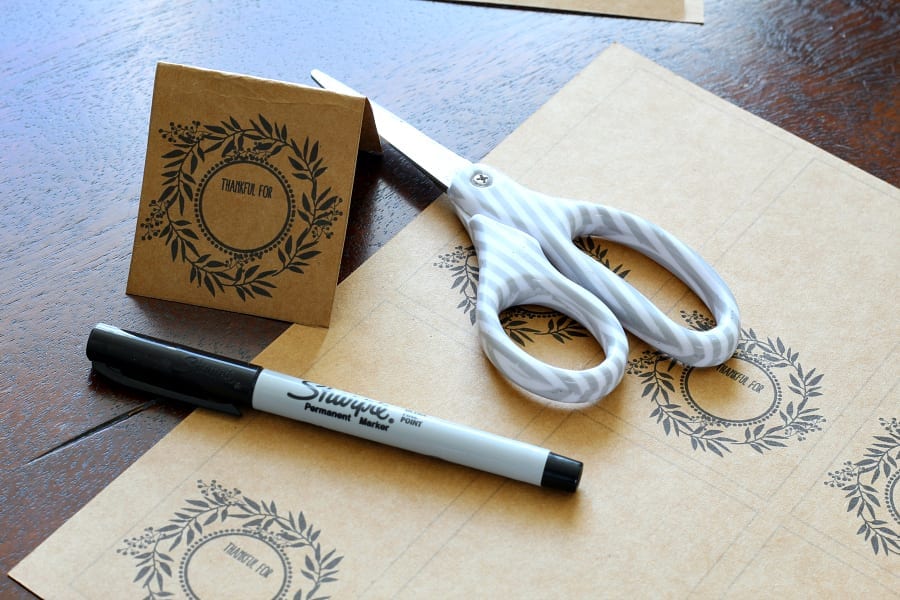 Place Cards Two Ways
While planning my Thanksgiving table I had fun and played around with two different ways to use these Thanksgiving place cards. I loved them folded as a tent and sitting on my dinner plates in front of my Thanksgiving centerpiece and on top of my no sew drop cloth napkins.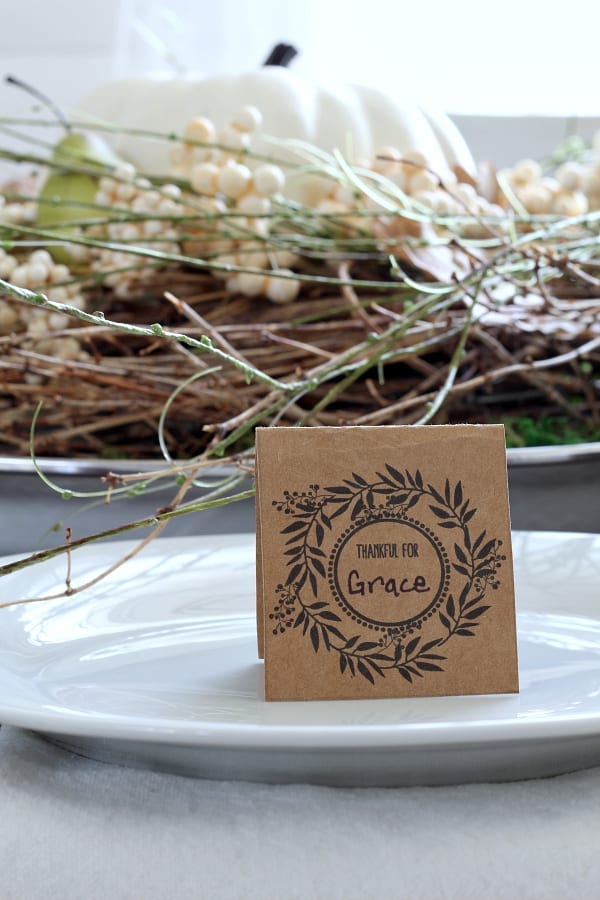 I also loved them simply propped in a pine cone! You can also hand write each of your guests names inside the wreath for that final special touch.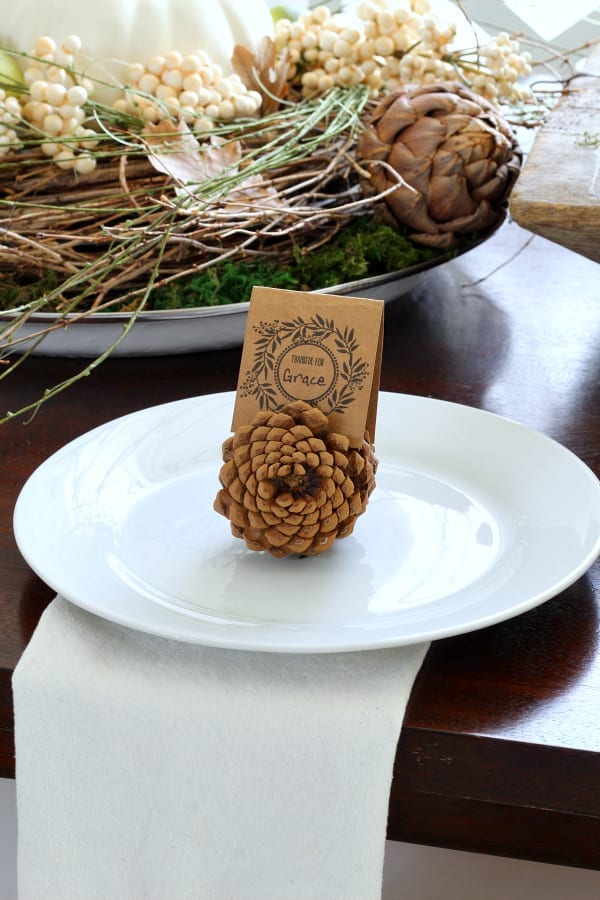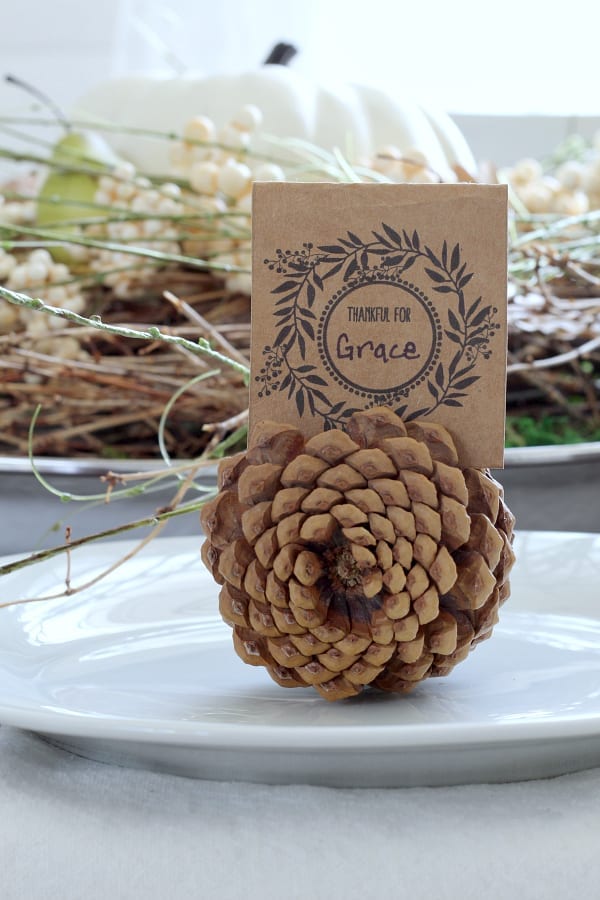 These Free Thanksgiving place cards are that perfect touch to let your friends and family know this Thanksgiving just how thankful you are to have them as your guest! You can click below to get your free downloadable pdf place cards.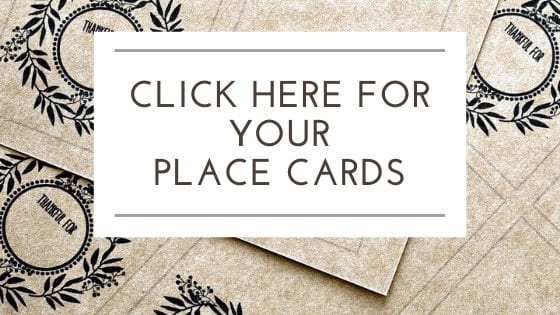 *If you are already a subscriber these place cards can be found in my printables library and the password can be found at the bottom of every email I have sent you!
I hope you have a wonderful Thanksgiving and that you enjoy these free Thanksgiving place cards as you plan and prepare your table for your family and friends.
xoxo,
Kelly