Creative Ideas for Decorating with Greenery at Christmas
If you're looking for some creative ideas for decorating with greenery at Christmas, you've come to the right place! With a little bit of imagination, you can create a beautiful and festive holiday display with greens and other natural materials. So get inspired, and have fun decorating your home this Christmas!
*As an Amazon Associate, I earn from qualifying purchases. This post contains other affiliate links too for your convenience. Click here to read my full disclosure policy.
Creative Ideas for Decorating with Greenery at Christmas
Get inspired by these creative ideas for decorating with greenery at Christmas this year, from simple tips to elaborate displays!
Today is day 10, our final day of the 10 Days of Christmas Decorating Ideas! What fun we have had these past few days.
If you missed any of the days you can visit them below…
Now let's take a peek at some creative ways to use greenery in your Christmas decor this year!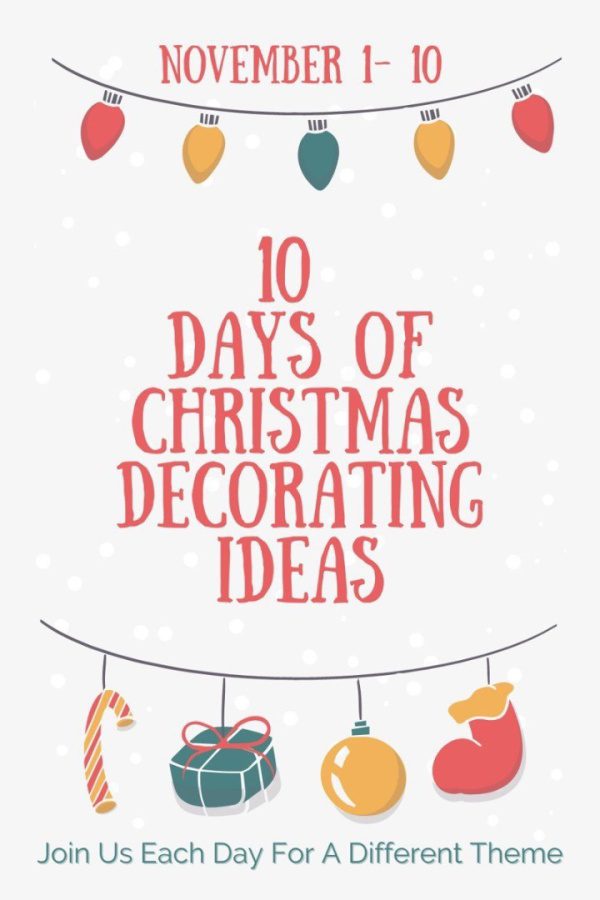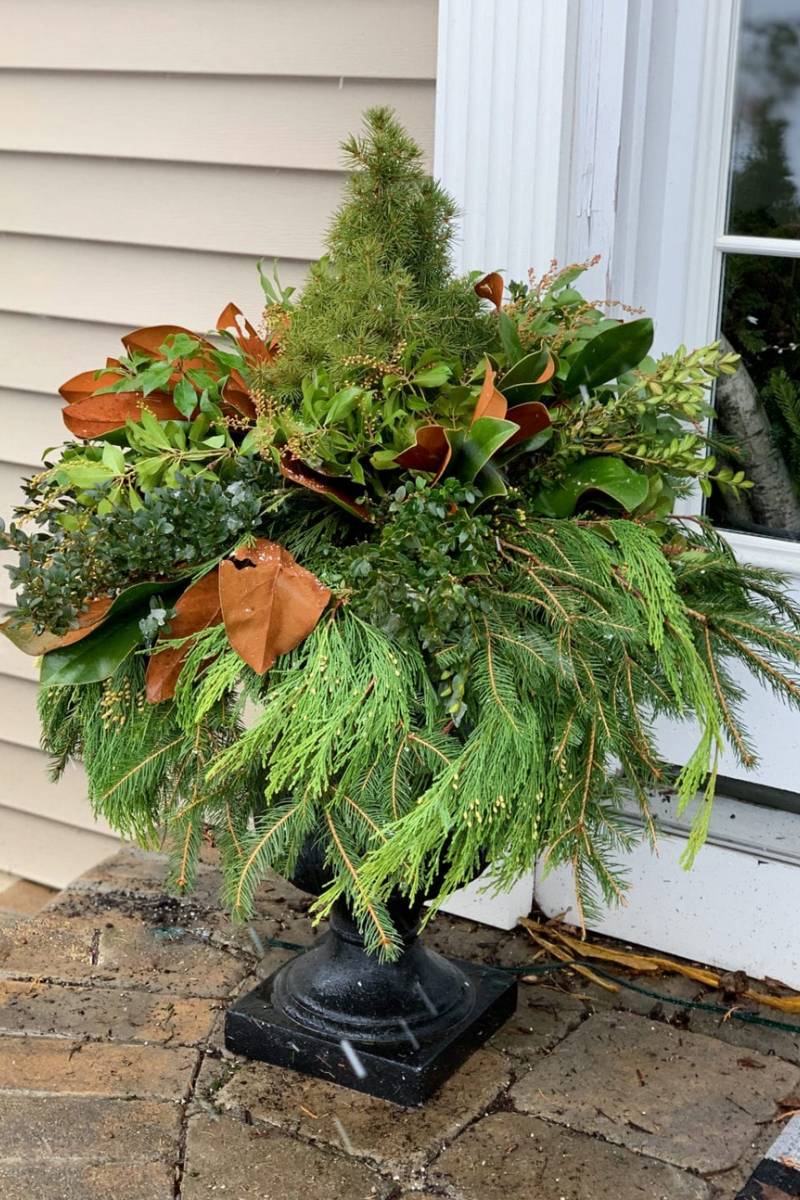 First up are these gorgeous outdoor planters from Stacy over at Bricks n' Blooms! If you are looking for easy outdoor planters for winter these are going to make you so happy! Learn how to design budget-friendly beautiful winter outdoor planters by visiting Stacy's post here.
Next, Jennifer from Cottage On Bunker Hill is sharing a few of her easy winter porch decorating tips to quickly turn your entranceway into a festive welcome for the entire winter season. Stop by and see how you too can make your porch the talk of the neighborhood this Christmas while staying on a budget! Full post linked here.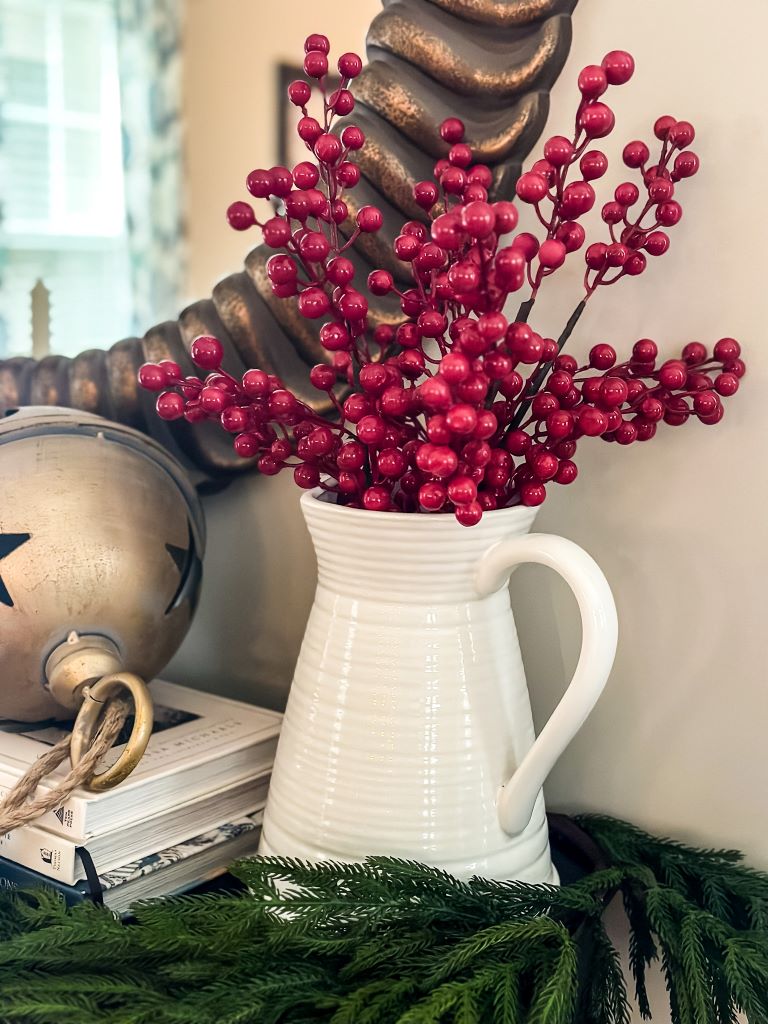 I love real greenery and I love faux. But it has to be good faux. Kim over at Cottage In the Mitten has you covered on how to use it and where to find it. So if you are looking for some new greenery this Christmas stop by her post here! When it comes to winter, she is a faux kind of girl and I love her style!
Ready to be wowed?! These DIY Real Cedar & Orange Topiaries from Rachel at The Ponds Farmhouse are a sustainable and budget-friendly way to decorate for the Christmas season. You can fill your home with the wonderful fragrance of live greenery and save money this holiday by following her easy step-by-step tutorial.
If you are wondering how to decorate your mantel in a way that will last you through the season and after Christmas too then you will love this post by Robyn's French Nest! She shares how to make your winter mantel decor extra cozy with just a few easy decorating tips. Layers + textures + greens…the perfect combination!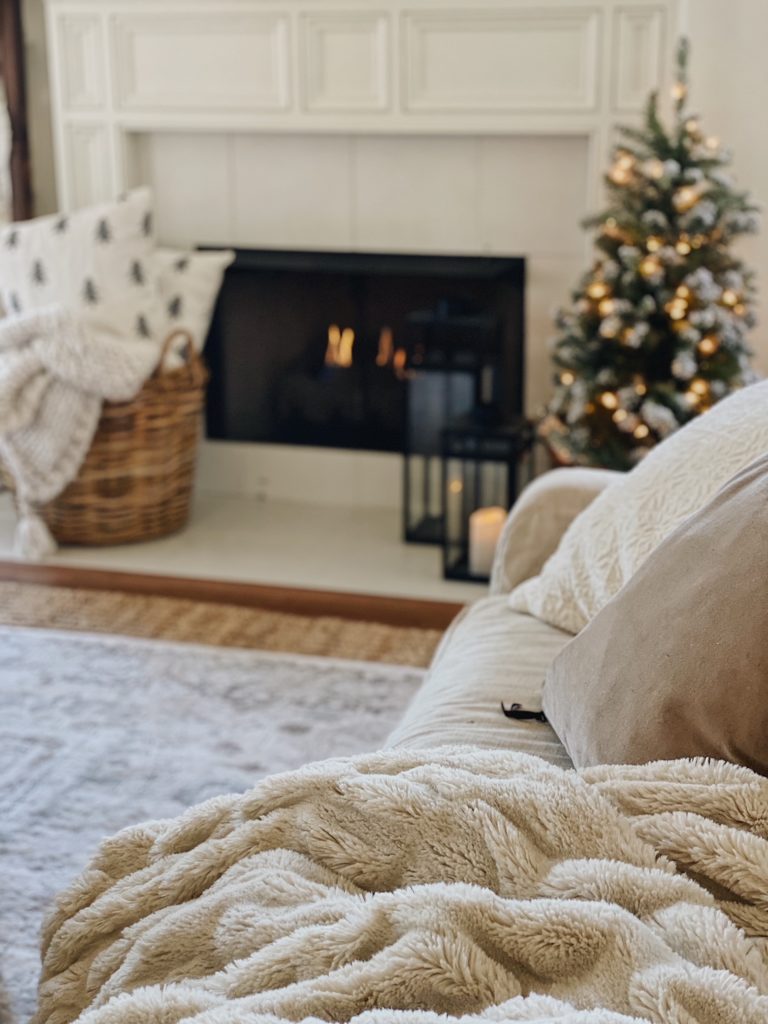 Do you love a cozy feel during the holidays? Brendt from She Gave It a Go is sharing how to cozily decorate your fireplace for winter with a list of essentials. Don't miss these easy to put into play ideas that will have your home feeling cozy in no time at all!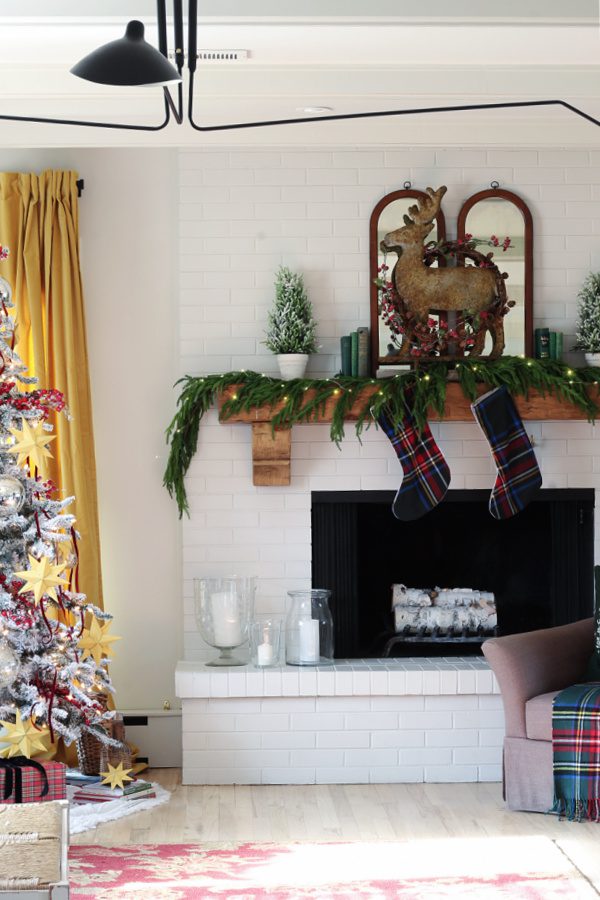 Here is my Christmas mantel from last year! Do you have a mantel that you need help decorating for the holidays? Check out these easy layering tips for how to add the best greenery, statement pieces and rustic accents to your mantel or fireplace. You will leave feeling inspired and ready to decorate.
You know I love pinecones so when I saw this 21 ideas for decorating with pinecones post I had to share it wit you all! Free Christmas decorating makes me and KariAnne from Thistlewood Farms happy. So if you have pinecones in your yard you will love her post on how to add them to your winter greenery.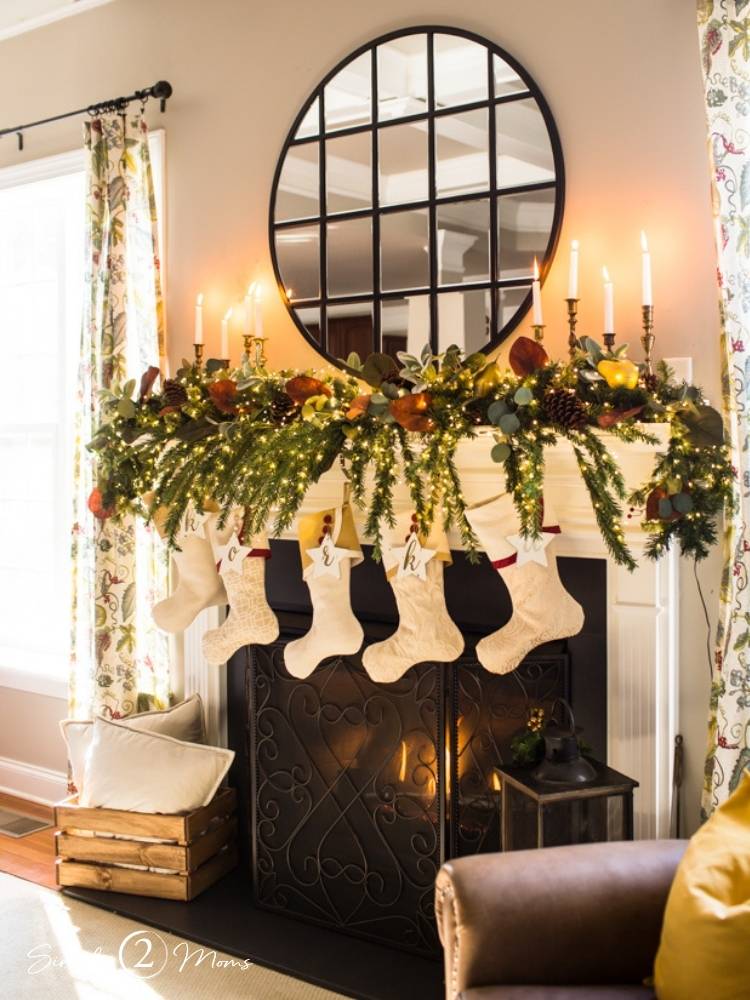 Want to learn how to make your Christmas mantel garland look full and fluffy without breaking your budget? Stop by the Simply2Mom's blog and use these easy to copy ideas that show you how to get height and volume starting with cheap garland. This is a great method and can be used for any decorating style or color scheme. I can't wait to put this to use!
Creative Ideas for Decorating with Greenery at Christmas
Whether you're looking for a few last-minute ideas or just getting started on your Christmas decorating, I hope these greenery tips have inspired you. From simple wreaths to elegant swags, greenery can add a touch of natural beauty to any setting. And don't forget that artificial plants and trees can be just as beautiful (and sometimes more convenient) than the real thing. How do you use greenery when decorating at Christmas? I'd love to hear from you in the comments below!
I'd also love to have you hang out with me some more! Feel free to follow along with me on any of the platforms linked below.
LTK | Facebook | Instagram | Pinterest | Amazon
xoxo,
Kelly
Did you like this post? PIN it for later!