Holiday Vintage Market Shopping
If you know me at all then you know that I love shopping at vintage markets and flea markets. I love the thrill of the hunt and being able to find one of a kind treasures to incorporate into my home. Well last weekend I had the honor of being invited to the Old House Vintage Holiday Market here in Northern Colorado and it was AMAZING!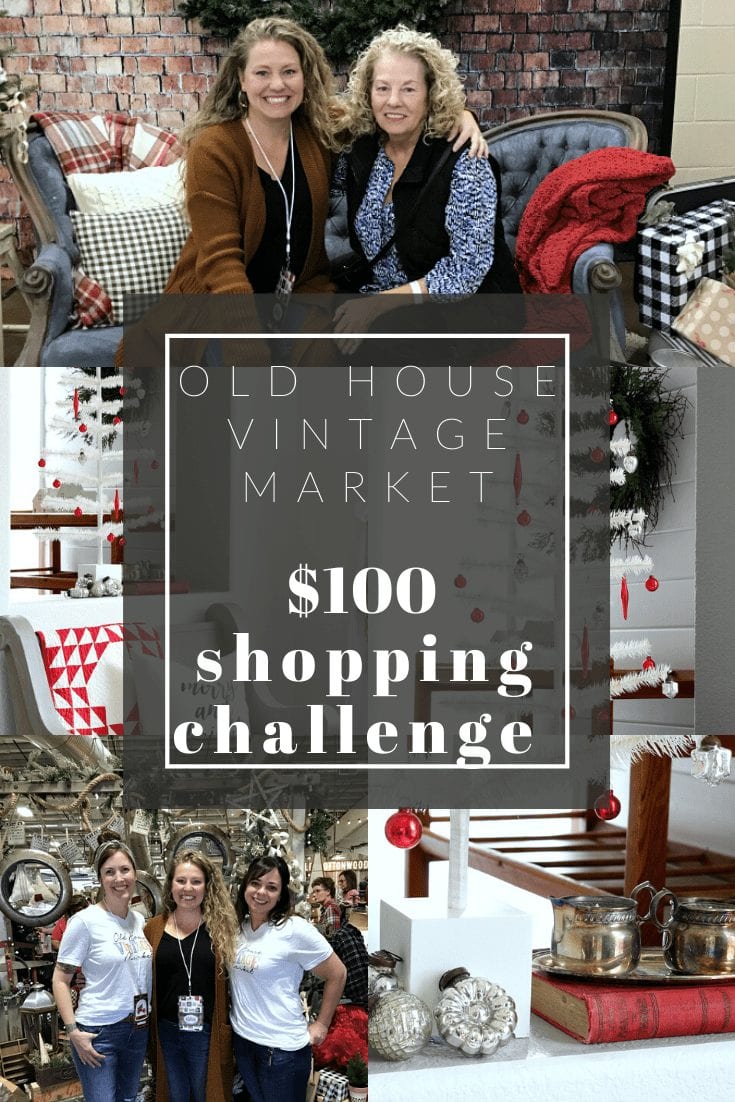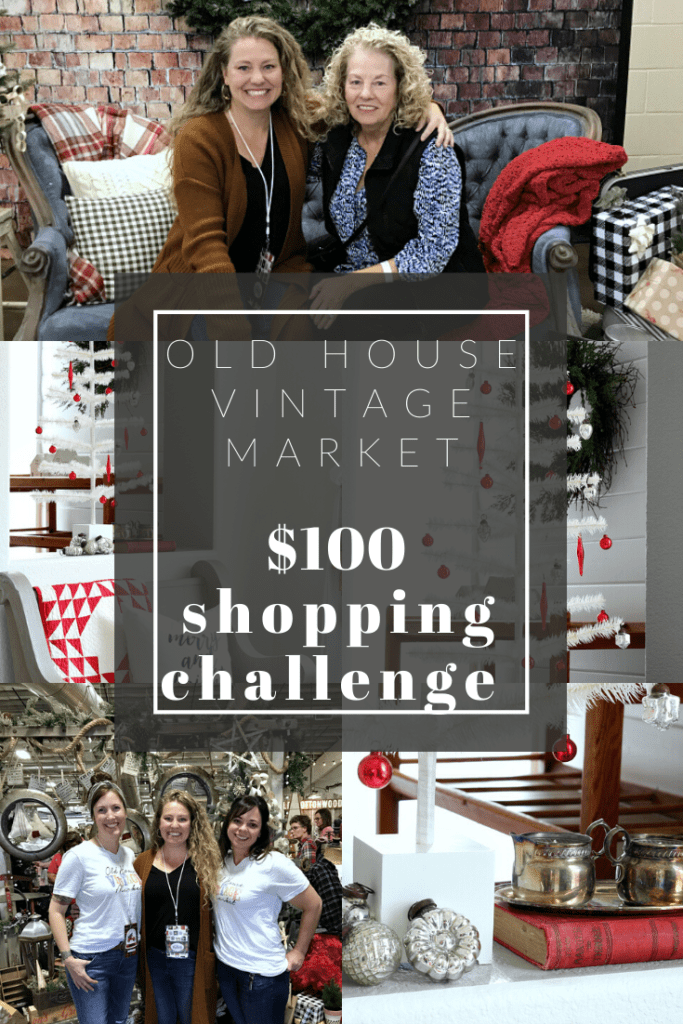 Holiday Vintage Market Shopping
You guys I had so much fun! (If you watched my Instagram stories then you saw how much fun!) I have been to this market before and every time I have gone it has been full of so much holiday and vintage goodness. The ladies who put it on, Bernadette and Jennifer, are some of the kindest friends you will ever meet! This time I went with my mom and partner in crime and we were given a challenge to spend $100 dollars. I love a good challenge and I can't wait to show you what we found!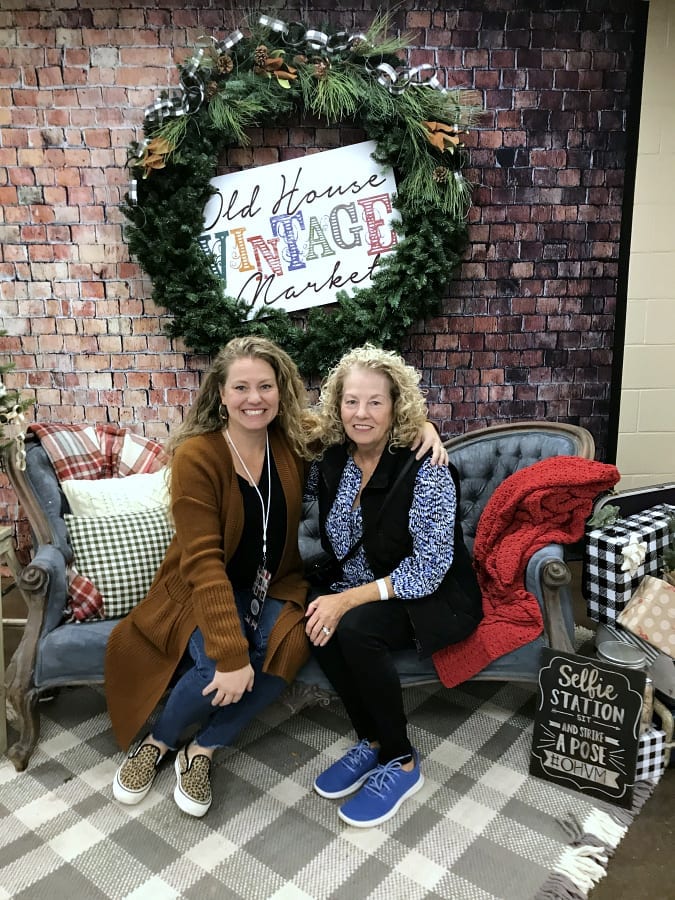 The vendors at this year's market did not disappoint. There were two rooms full of amazing booths and we found several fun finds at several of them. I put those finds together for you in a fun little Christmas vignette.
One of my all time favorite vendors (and very good friend) is Brooke from Brooklyn Finds. She is always my first stop because she some how always seems to have just what I need! (My all time favorite find from Brooke was Ms. Fanny, my pew on our porch!)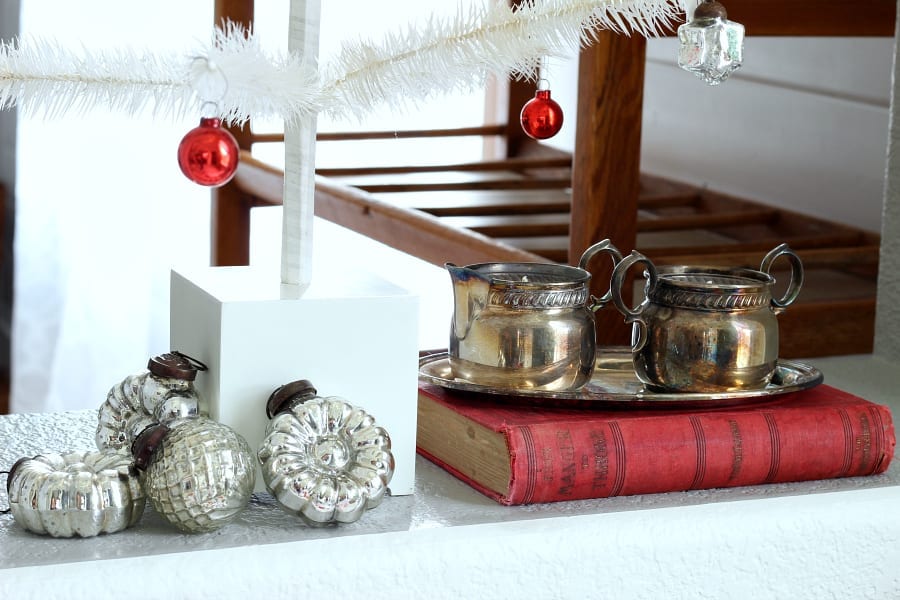 This old red book, From Manger to Throne, (coolest title ever) was from her booth as well as these mercury glass ornaments on the tree and at the base of the tree. I fell in love with the book, it's beautiful message and art. We spent $40 at Brooke's booth. I could have spent so much more! Ha!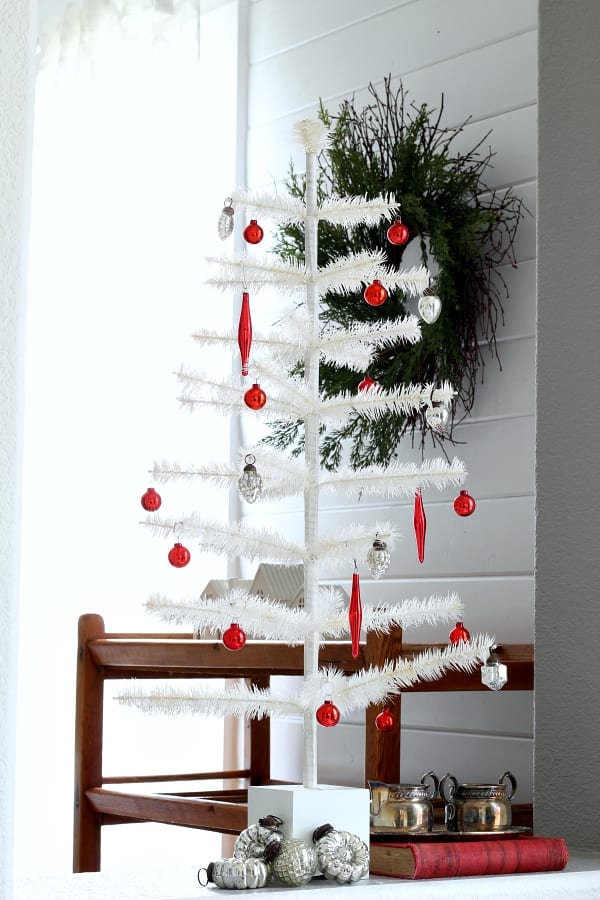 The next vendor I visited was Mindy of Junk Wonderful. I even got to meet her! She was so very kind and not to mention so talented! Her booth was a show stopper and packed with shoppers. This is where I found these gorgeous red vintage Shiny Brites still in their original boxes! We spent $26 at Mindy's booth. She also had some great jadeite pieces that I had a hard time walking away from, but I was trying to stick to my budget! I just love holiday vintage market shopping!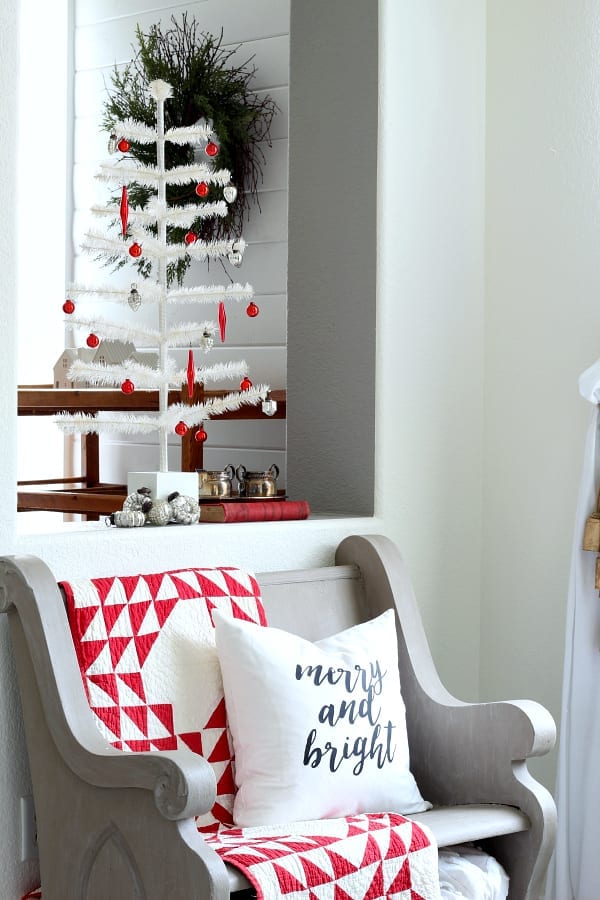 Do you see that beautiful silver cream and sugar set? Guess what? There are actually candles in there! We found this set at Sarah of Lady Madonna Candles booth. I was instantly drawn to her booth because of all of the vintage containers full of yummy smelling candles. After Thinking about several of them I opted for this silver cream and sugar set and tray. One candle is the scent Santa's Pipe and the other scent is Fraser Fir. They both smell so good! This set was $30 dollars. It took a lot for me to not buy some of her other candles that were in mercury glass containers. I hope to shop with her again soon. Her candles are hand poured soy wax and would make wonderful gifts.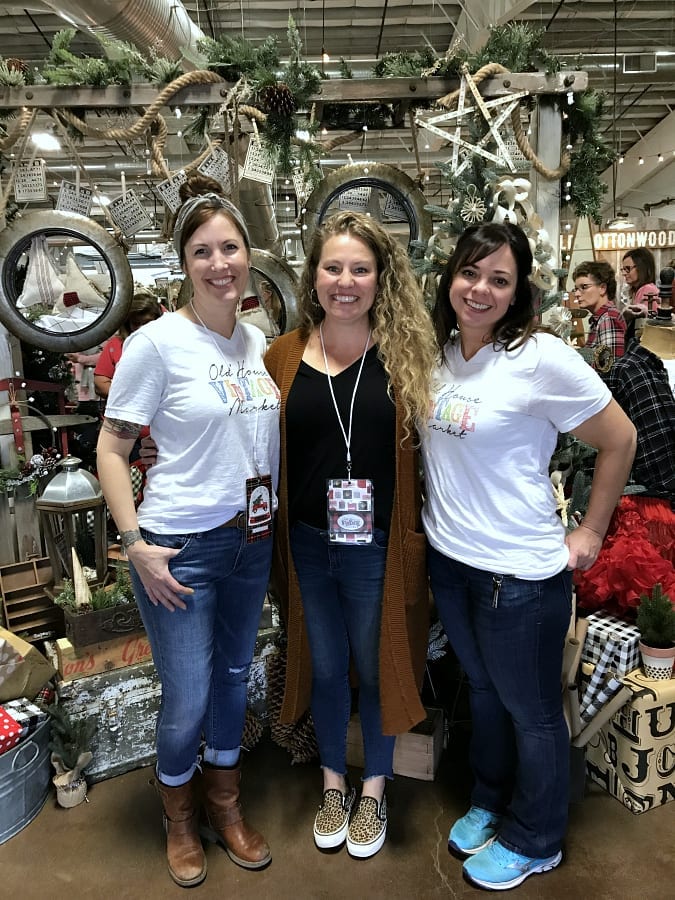 $100 Holiday Market Shopping Challenge
I think we did pretty good! We spent a grand total of $94. However, that $94 is just what I shared for the white feather Christmas tree vignette I shared in the pictures above. I also found a really cool paint by numbers painting for $20 from Furnished Vintage to add to my growing collection. And last but not least, I scored some darling hand made wooden earrings with an animal print from Grounded Goods Design. These ladies are local and they give 25% of the earnings to local women in need! I could have bought 12 more pairs of earrings but I was already over budget! I'll pretend that I stuck to my budget. 😉
Holiday Vintage Market Shopping Tips
Wear comfy shoes and eat before you go so you have energy!
Make friends with the vendors:)
Go with a budget in mind!
Shop with a friend
Plan for several hours
If you like it buy it. Don't hesitate… it will be gone when you come back!
Have fun!
I had a blast shopping with mom and finding so many new treasures! If you are in Northern Colorado the next Old House Vintage Market will be held the weekend of January 10 and 11th. Who wants to join me for some vintage market shopping?!
xoxo,
Kelly