Vintage Inspired Black and White Entry Reveal
You guys today is finally the big day! It's week 6 of the Jeffrey Court Renovation Challenge and the big reveal of our vintage inspired black and white entry!!! I am in love and I can hardly believe we are at the end!
For the past 6 weeks I have been sharing our progress and I have had my game face on each week. Well folks it's finally game time!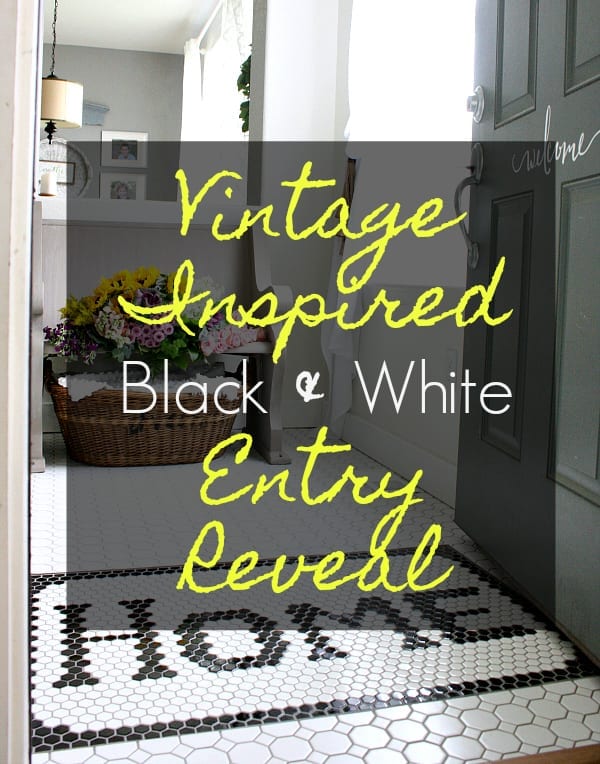 Follow The Progress: week 1 / week 2/ week 3 / week 4 / week 5 /
The Before
Do you remember what our entryway looked like JUST 6 short weeks ago?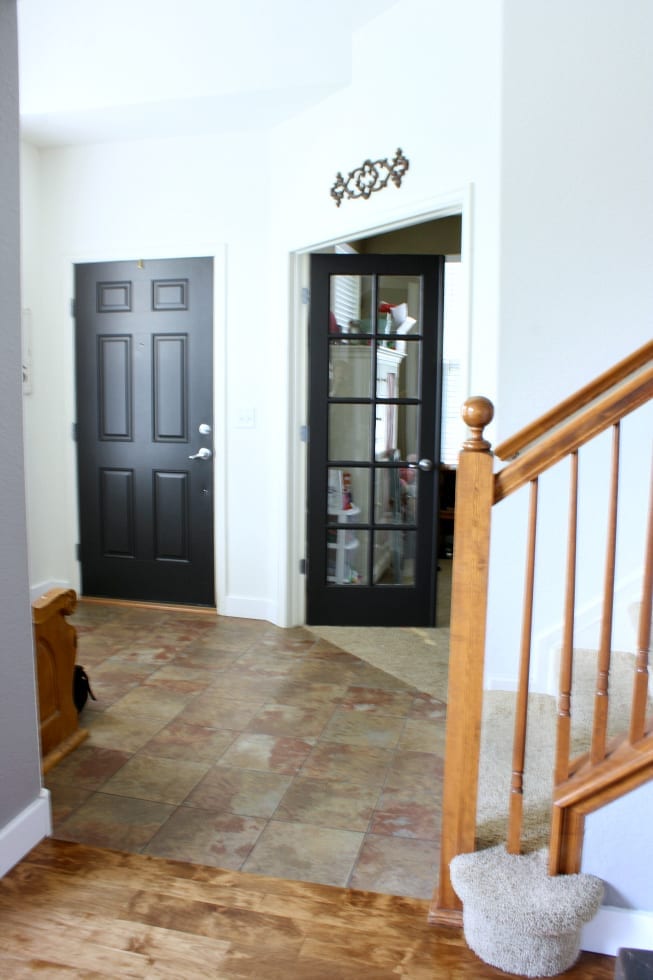 The After
Well…drum roll please…welcome to our vintage inspired black and white gorgeous and newly tiled entry!!!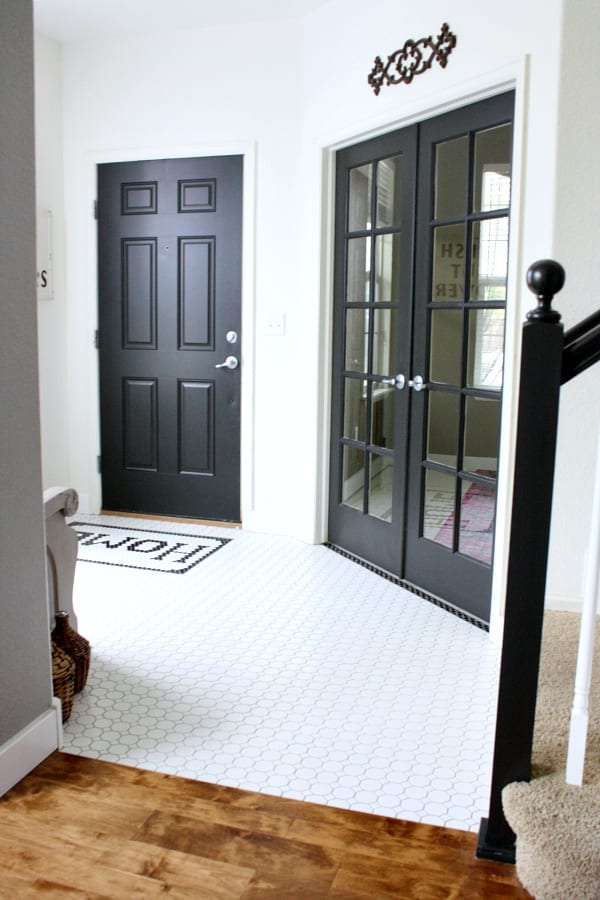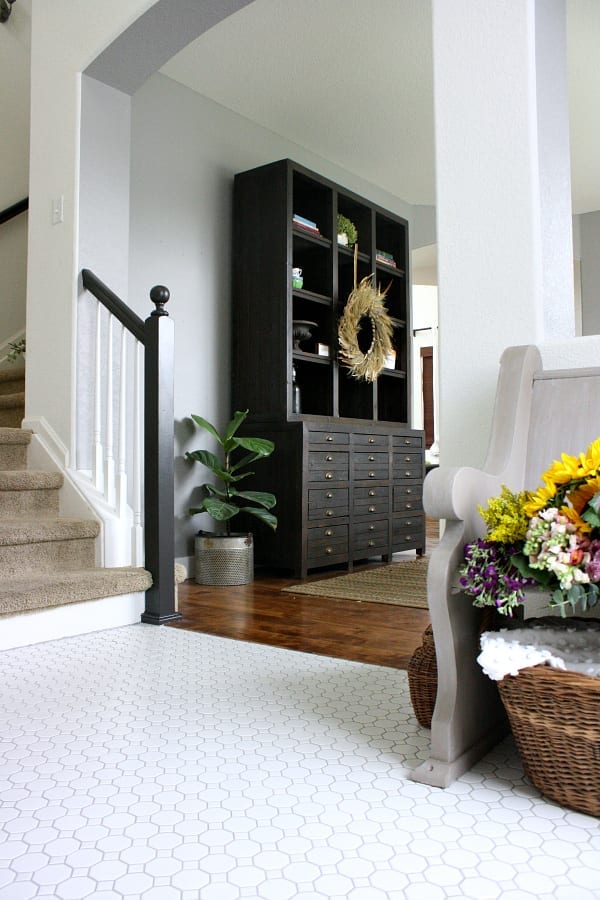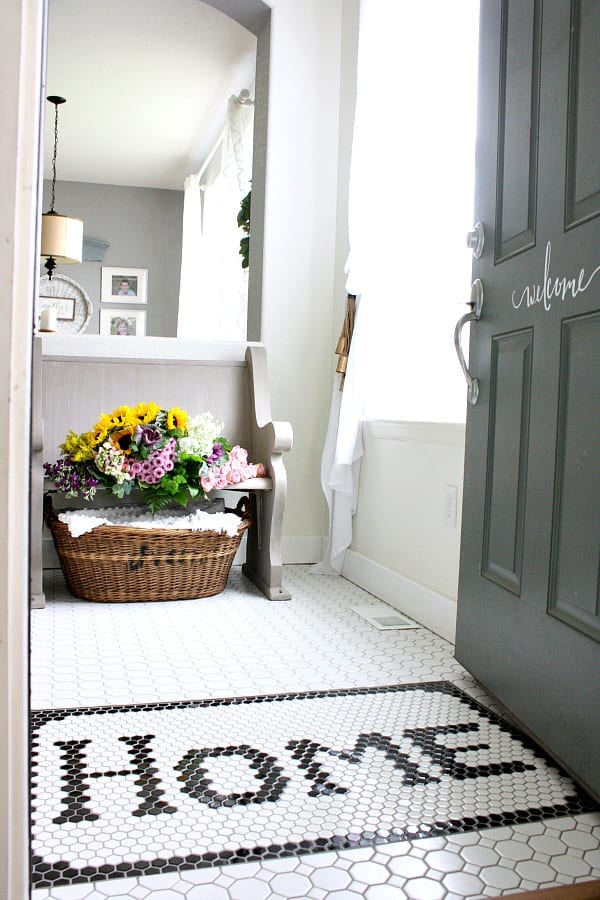 I am in LOVE! Did I already say that? I have been dying to show you all the best part…this awesome tile doormat! HOME! We voted as a family and HOME was the crowd favorite!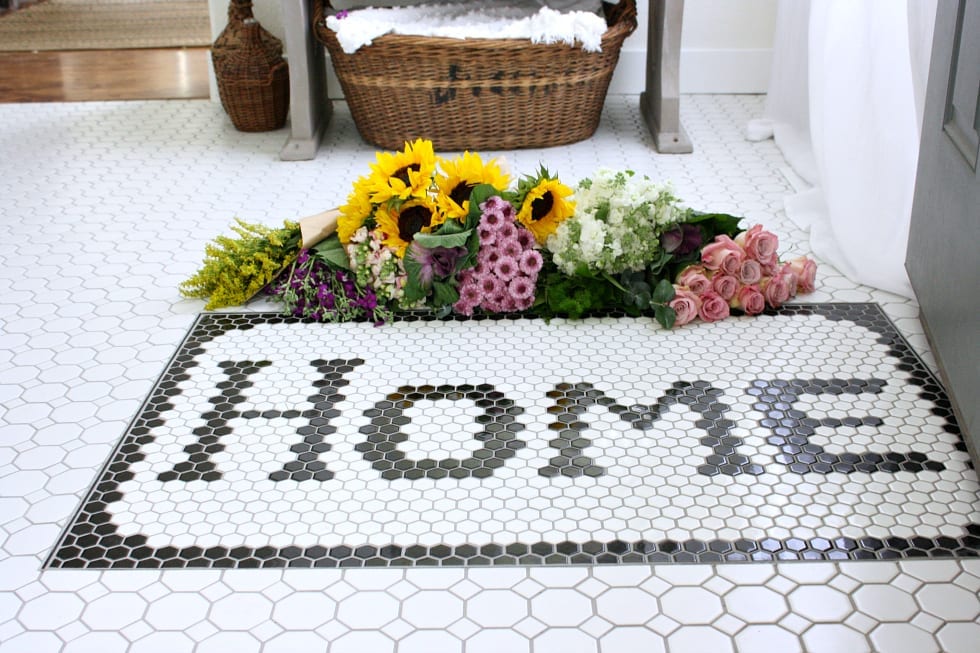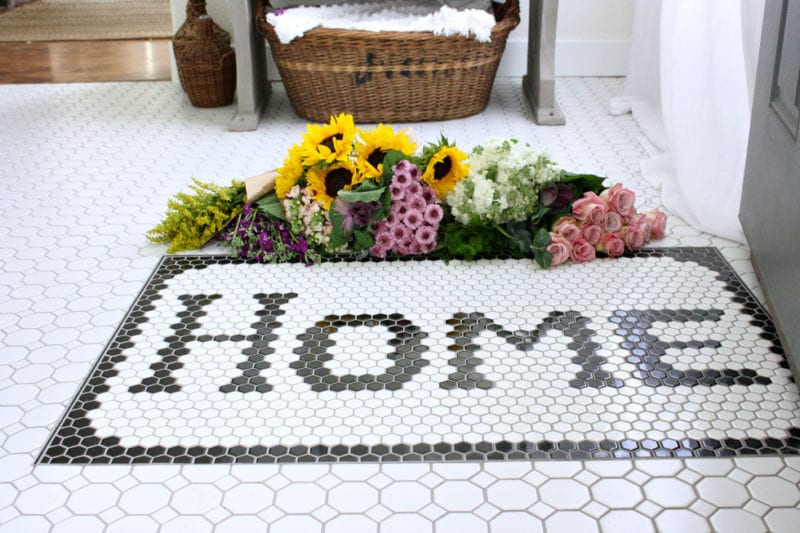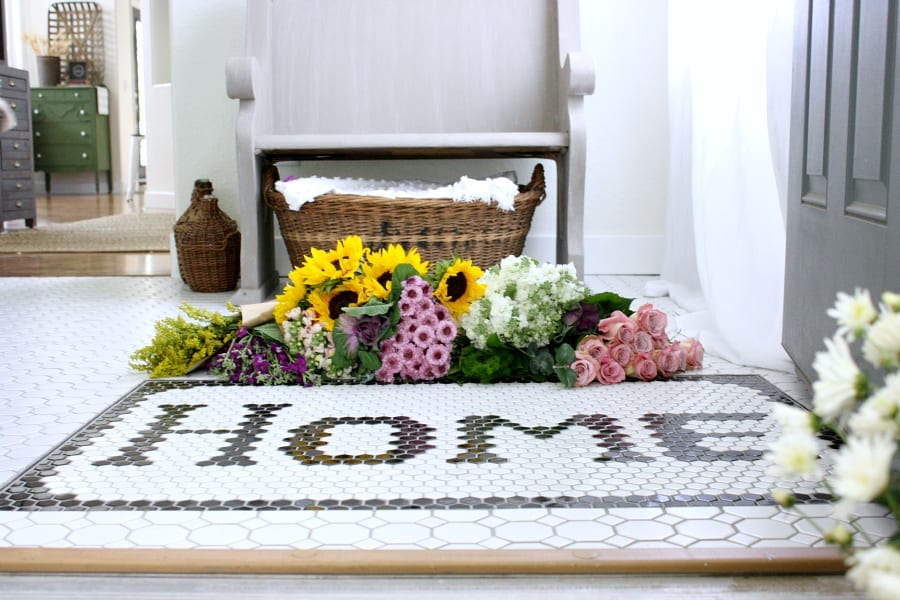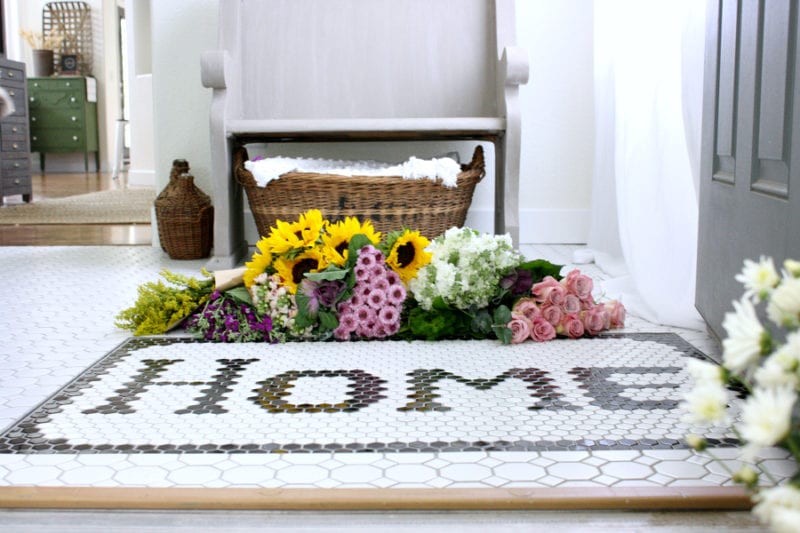 This doormat idea was originally inspired by Joanna Gaines and her lovely Magnolia Table restaurant.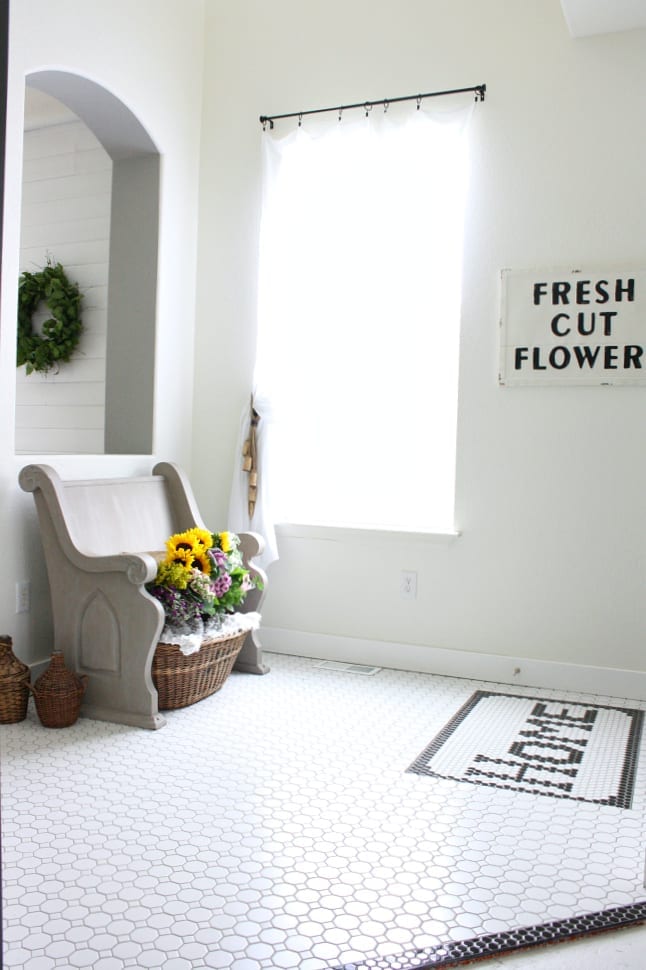 Teamwork
I had some amazing help during this project. Lou and his son and crew did an amazing job! They brought my vision to life and literally it only took them two days! If you are local and looking for some help with tiling or anything home related Lou and his son Isaiah at Mercado Inc. have my highest recommendation!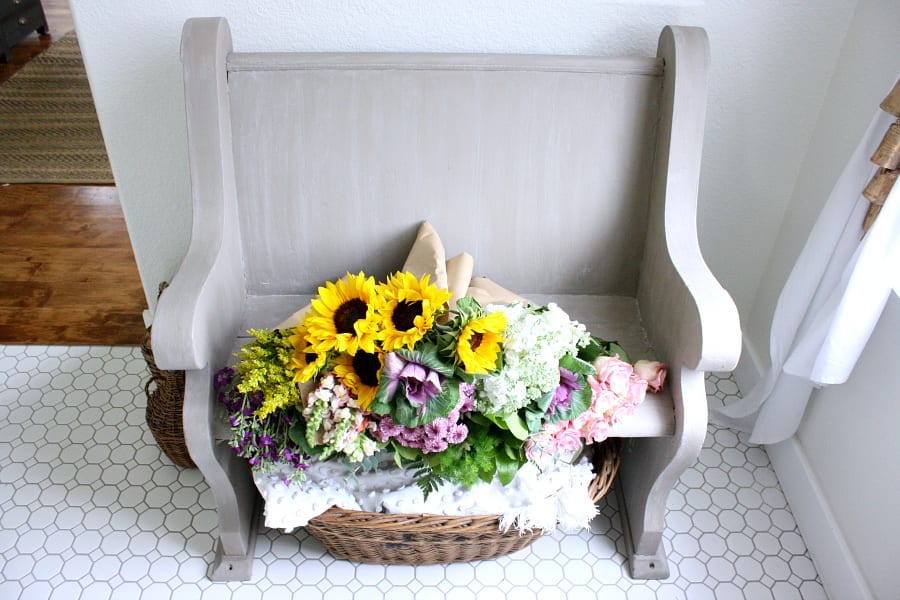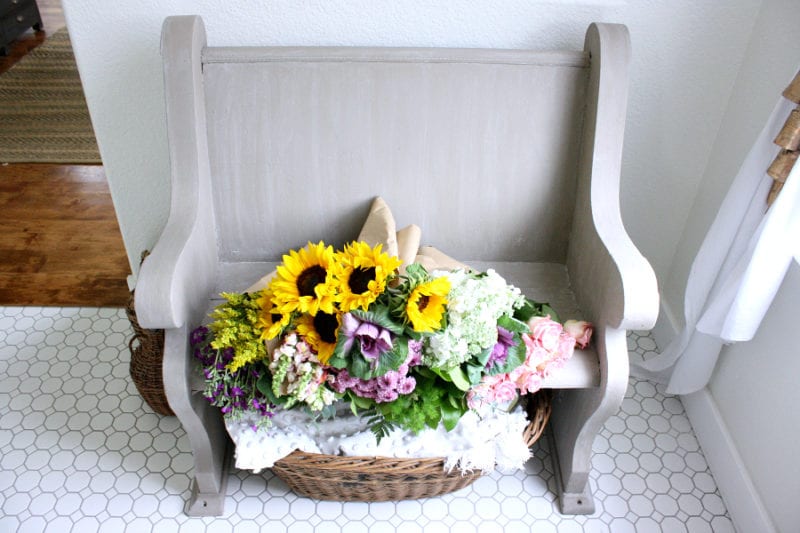 I love the way my freshly painted pew looks with the new tile. I had fun decorating it with flowers and baskets.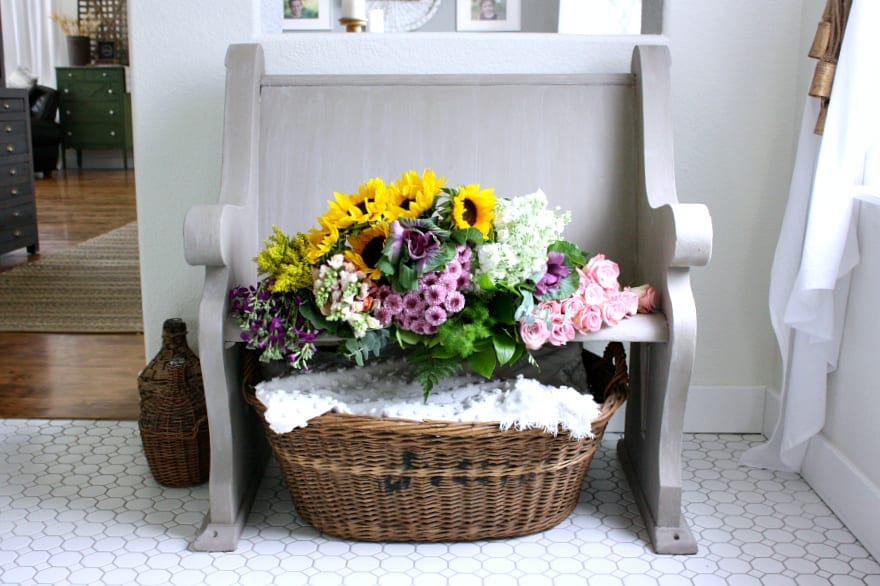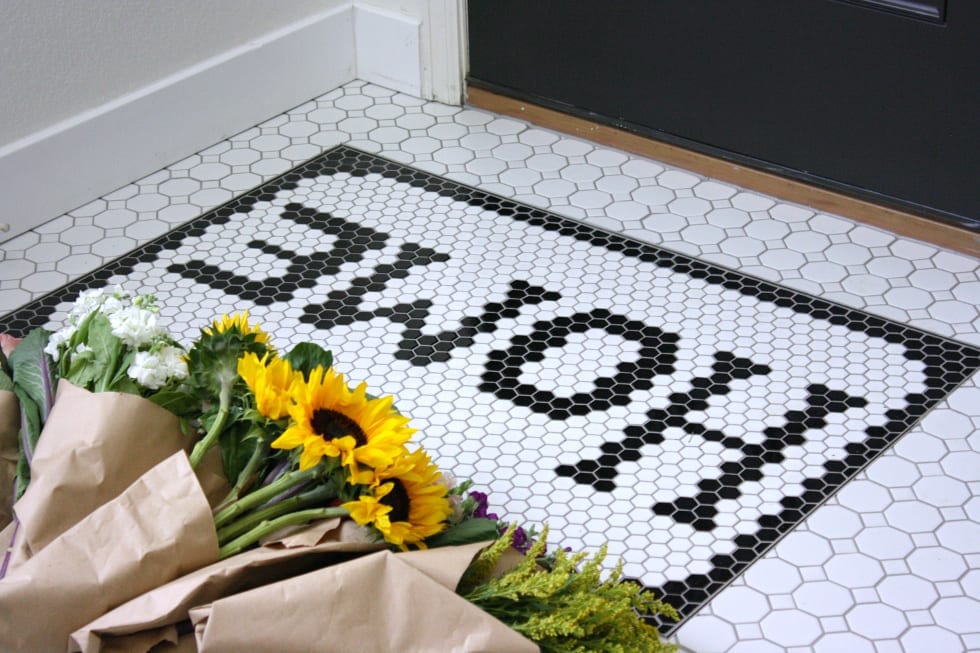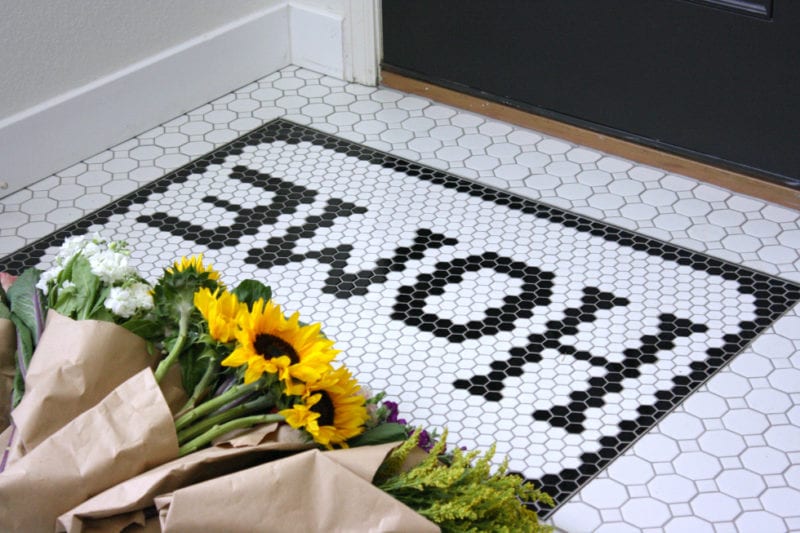 Black and White Tile
This tile from Jeffrey Court is truly stunning and I would totally use it again. I love the classic black and white vibe that it offers. It is so neutral and will go with anything and will forever be timeless. I can hardly wait to style this entry for Christmas!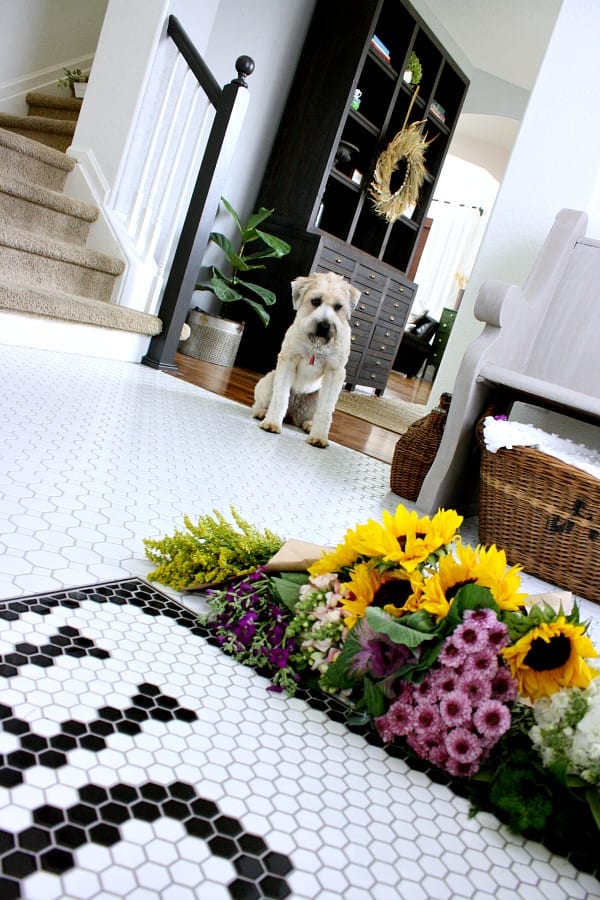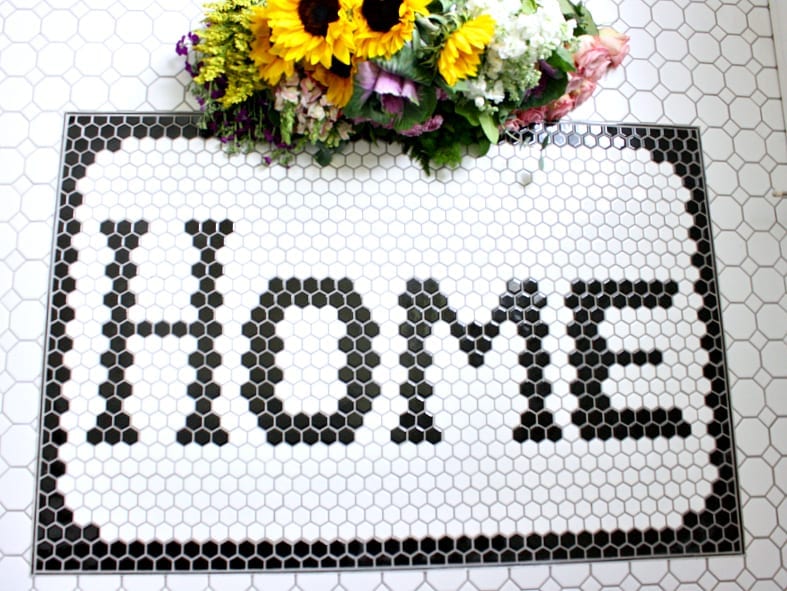 I of course have plans to add it in several other fun spots in my home as well, so keep your eyes peeled! Oh, and the best part is that you can find it at Home Depot!
SOURCES:
The black hex tiles are BLACK OUT and the white hex tiles are called GARDENIA. The larger white tile in the majority of our entry is called RETRO OCTAGON WHITE DOT.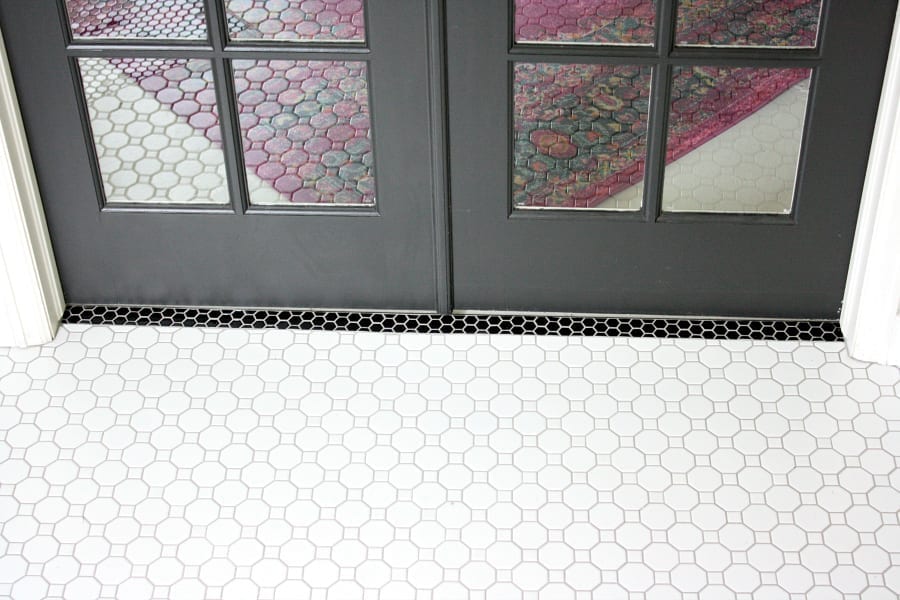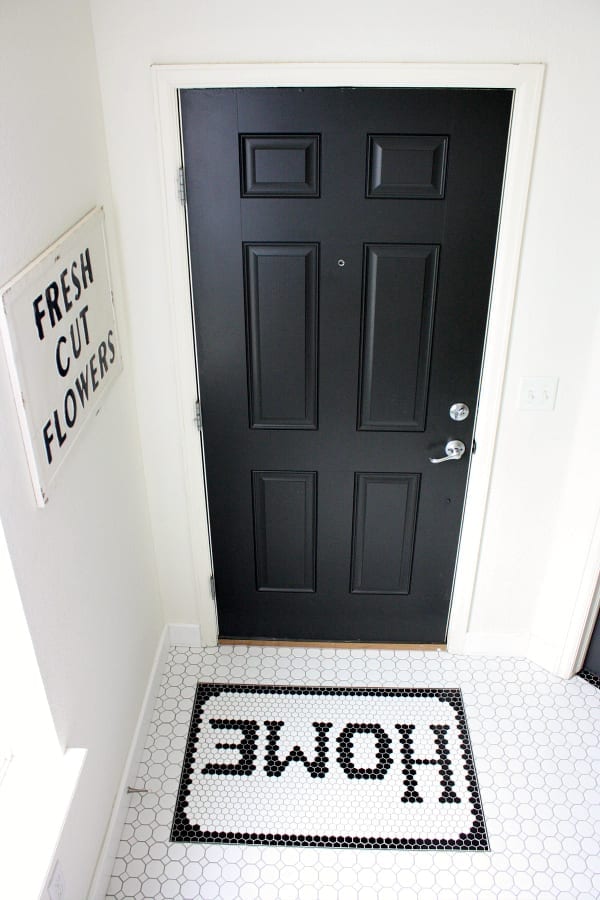 I am in love with this transformation and hope you enjoyed me sharing the process. A HUGE thank you to Jeffrey Court for sending me this beautiful tile and having me as a participant in their Fall Challenge. What a blessing it has been. Also, a HUGE hug to all of you who have followed along and cheered me on. My game face is still on and I sure do love you guys as my teammates! Now I will just cross my fingers and wait to see who is announced as the winner tomorrow. After these fun, but long 6 weeks I could totally use a dream vacation! 😉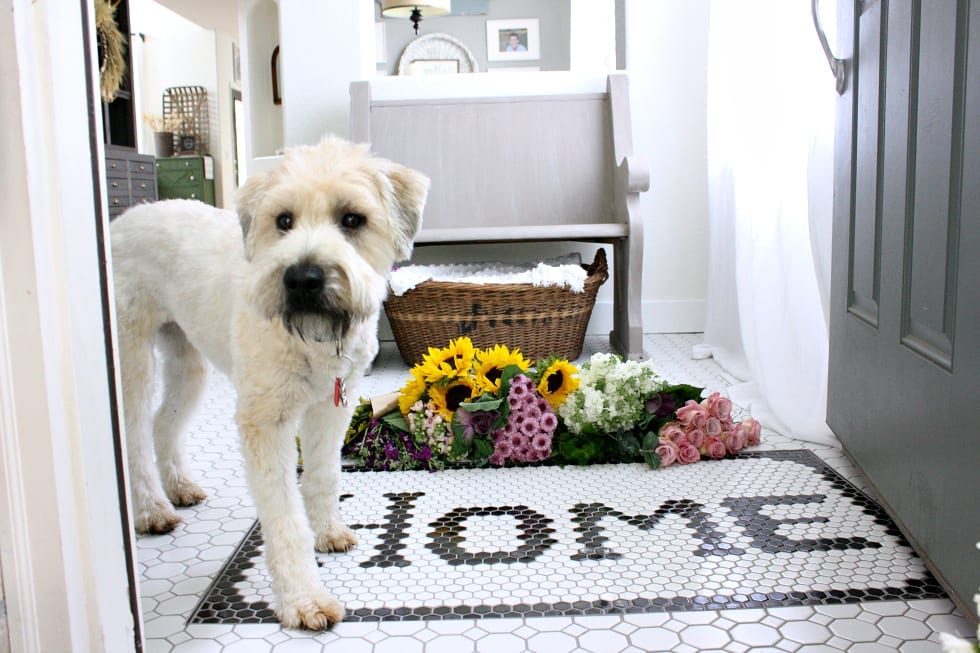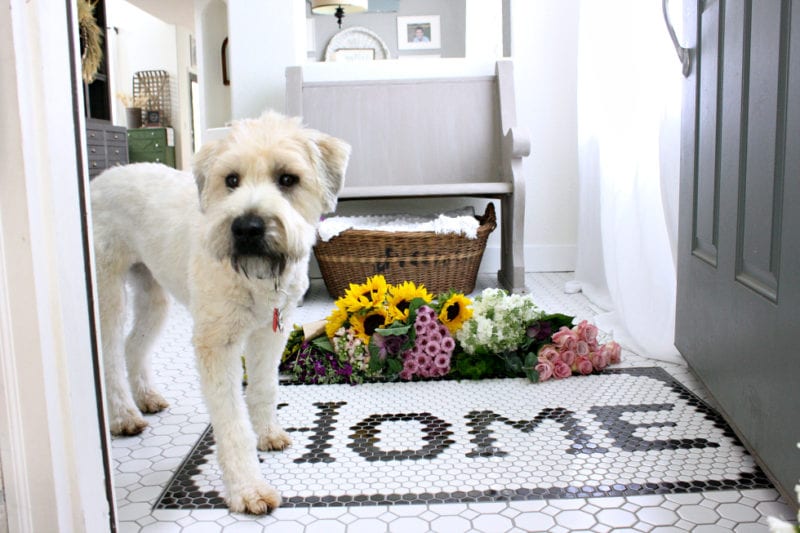 xoxo,
Kelly