Hello friends! Welcome to this week's edition of Welcome Home Saturday, a weekly series where several of my friends and I gather every Saturday on our blogs to share what is inspiring us around the web. Plus, catch a peek into what's been happening with me lately.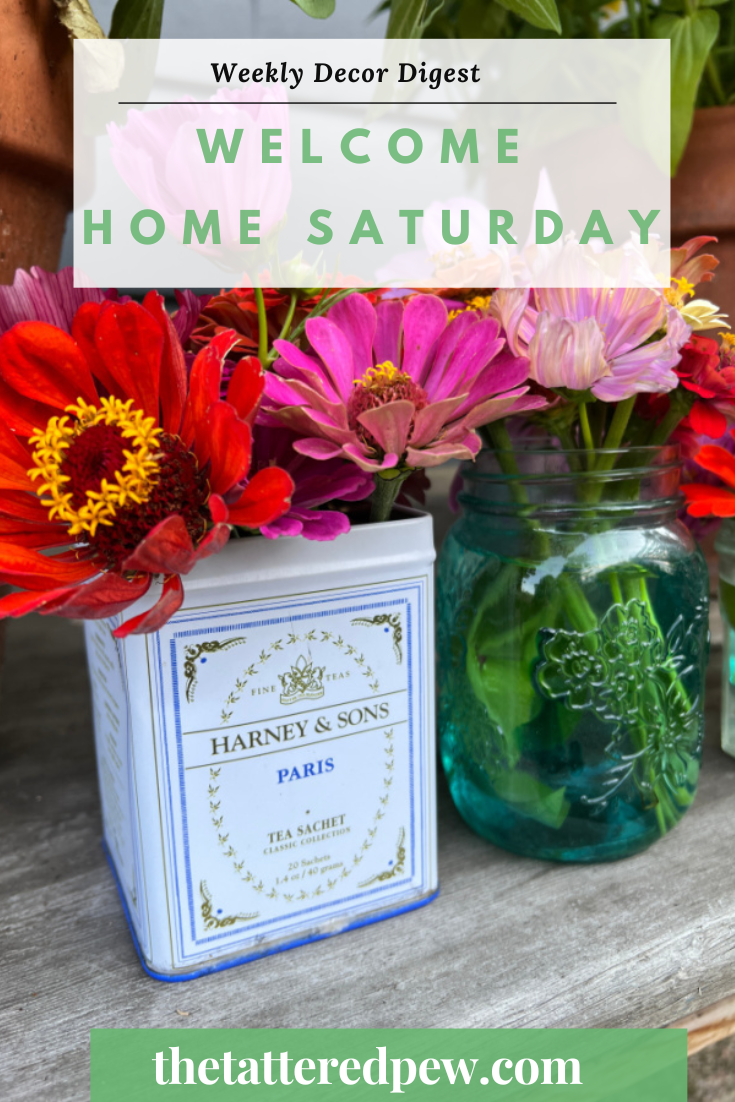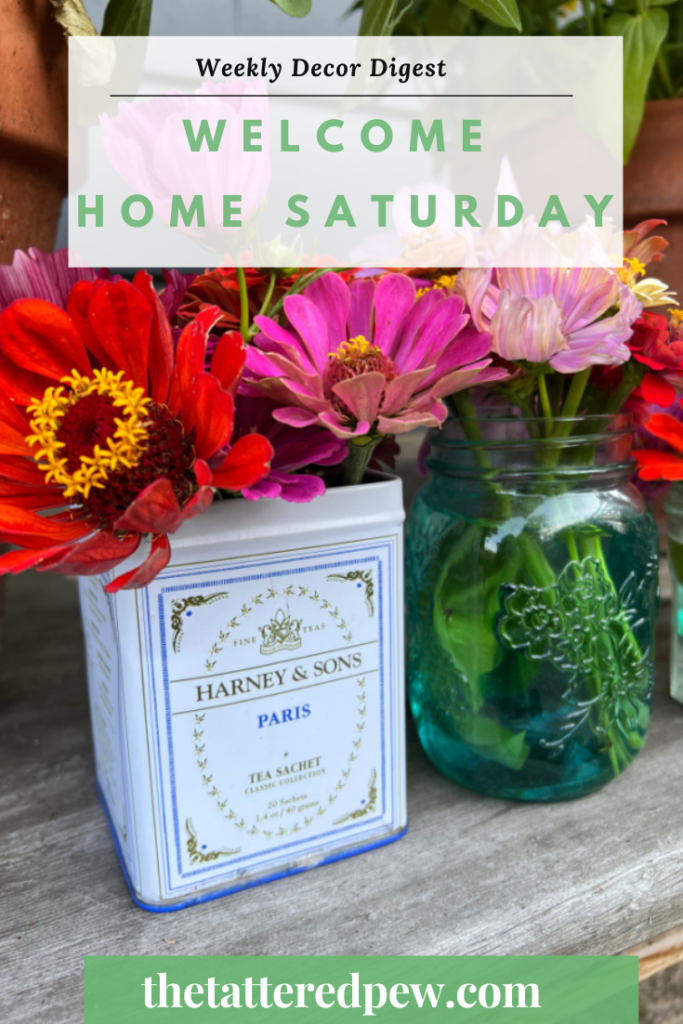 *As an Amazon Associate, I earn from qualifying purchases. This post contains other affiliate links too for your convenience. Click here to read my full disclosure policy.
Happenings at Home
Things have been a bit crazy around our home since school is starting up for both girls next week. This week was all about haircuts, school supplies, clothes shopping and all things school. Grace even had her freshman orientation which is so crazy to be typing. How is she almost in high school? And honestly it feels good to be able to focus on just the girls and not me going back to school.
It's official, after a year off of teaching I am not returning to the classroom. I've know I was not going back for awhile now but I thought I should let you know since several people have been asking me lately. I am loving blogging full time and it feels good to be moving in this direction for year two!
I have also been spending a lot of time out in my garden. My zinnias and cosmos are thriving and I can't cut them fast enough. I hosted my neighborhood book club here this week and had fun cutting zinnias for each of my friends to take home.
I love sending them home in thrifted, collected and old vessels that I have kept around for an occasion such as this.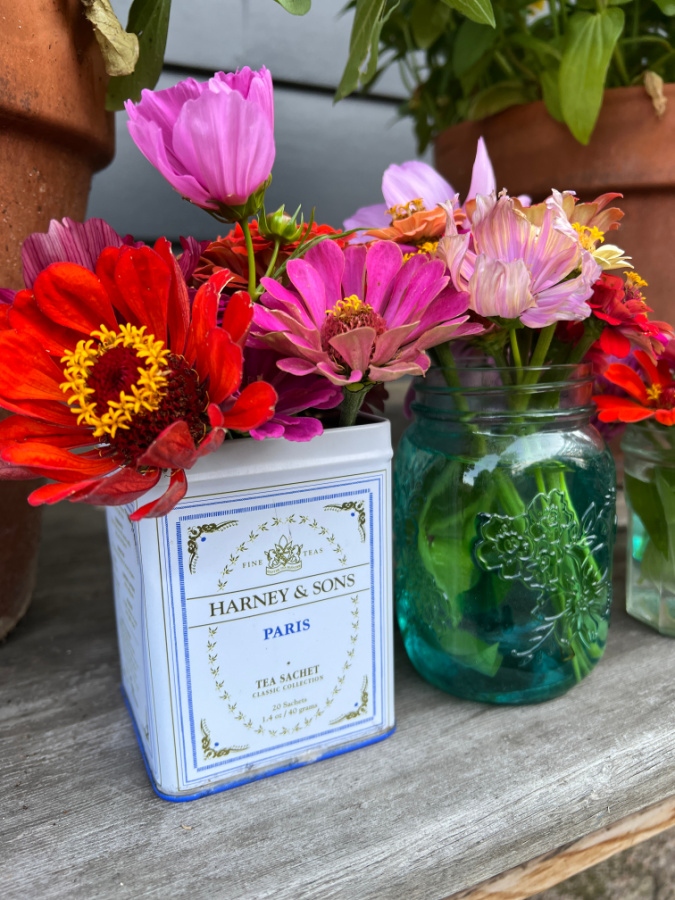 Then I had some fun plaguing around with my zinnias using my flower frogs to display them. And boy did they turn out so cool! I loved the outcome and couldn't wait to share these pictures with you!
If you want to know more about vintage flower frogs you can see my post all about them here!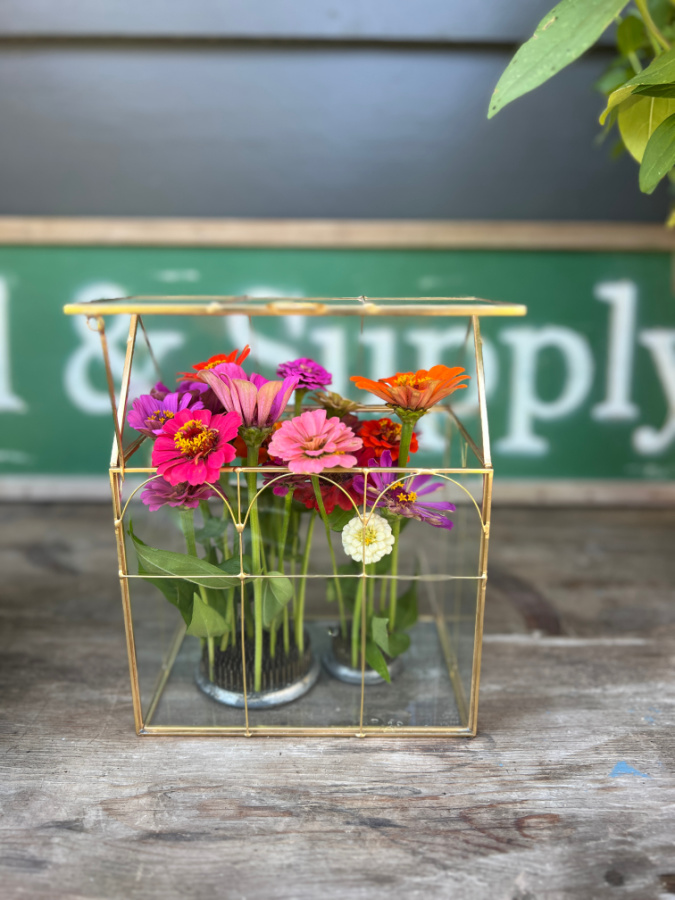 This Week On The Blog
Oh what a fun week we had on the blog! It started off on Monday with my Monday Must Haves for Back to School. Have your kids started? Mine start next week. EEEK!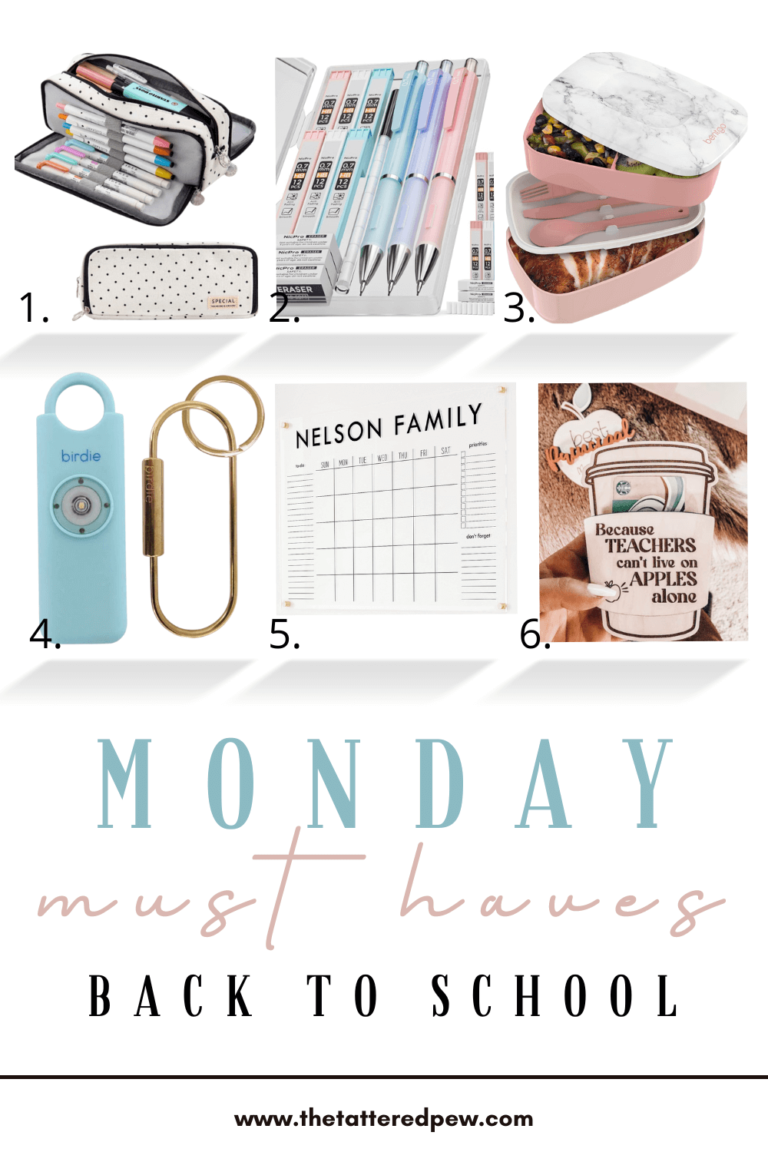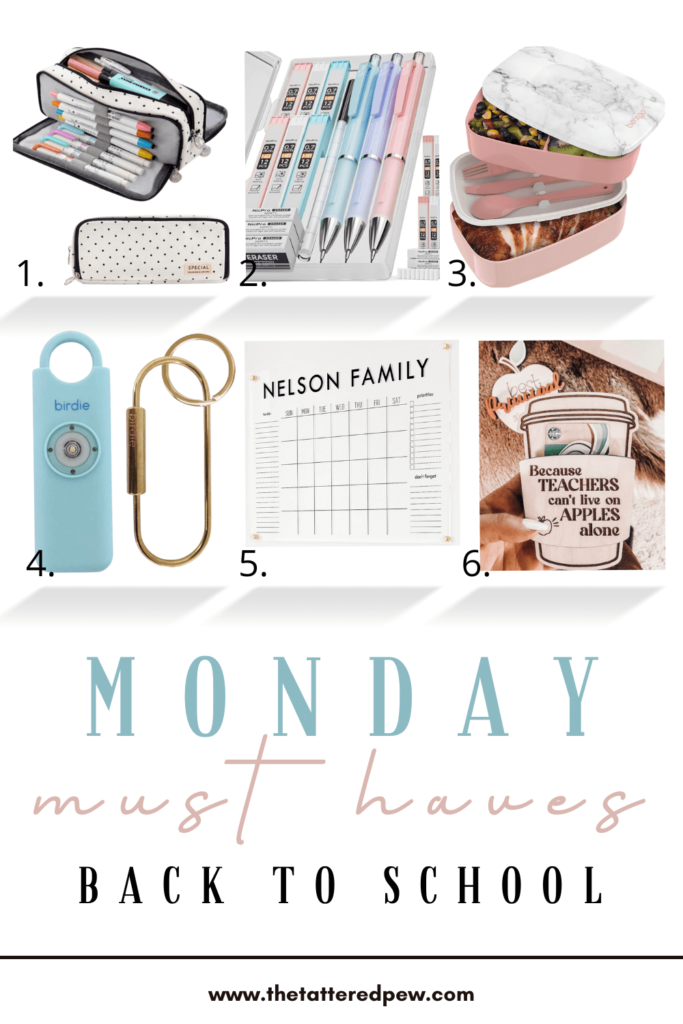 Then on Wednesday I snuck in another gardening post about dividing hostas and sedum, two of my favorite plants!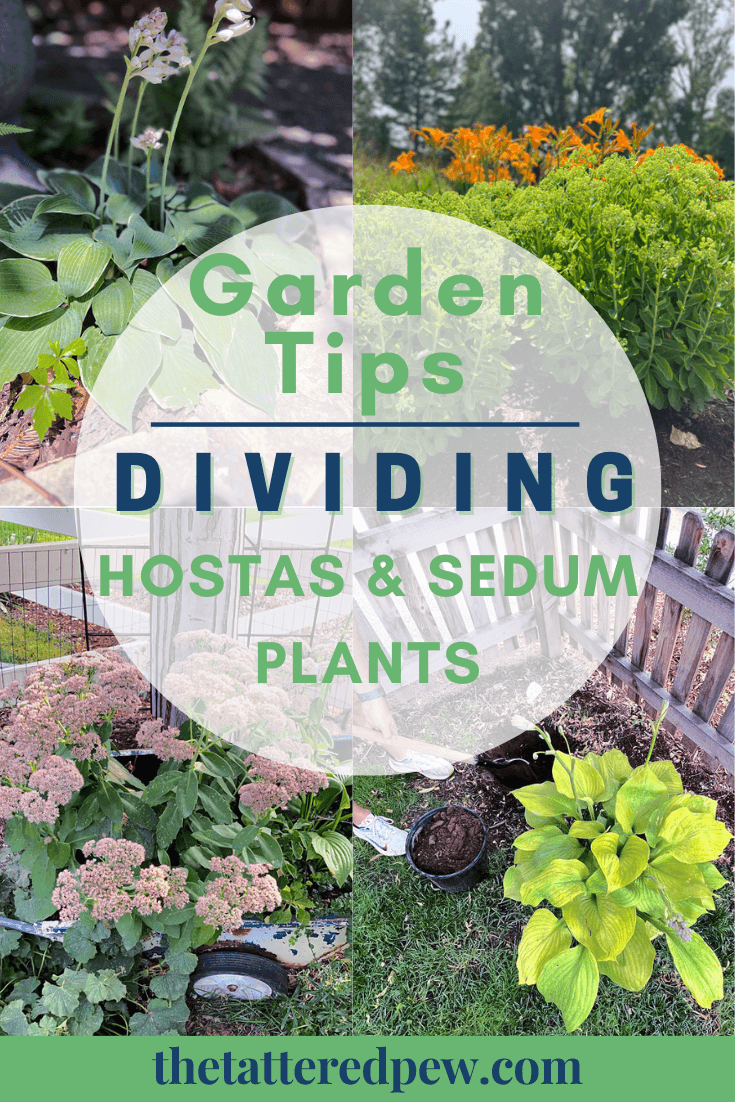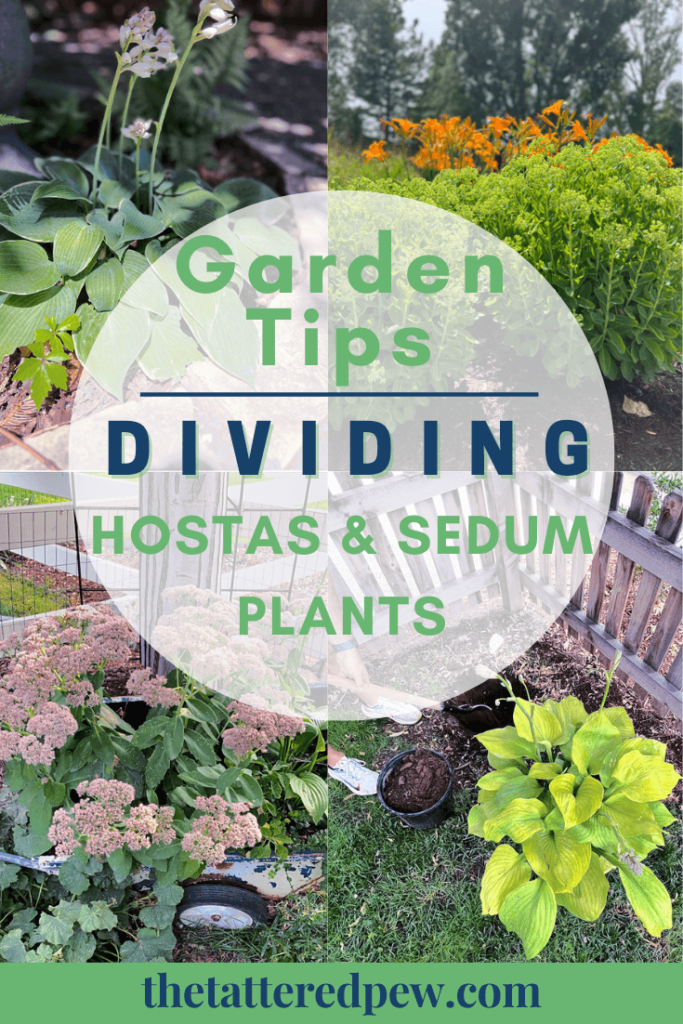 Finally, on Thursday I might have ruffled a few feathers with an early Fall post. But goodness it was a good one and I adore Fall. I adore summer too so I will slowly start to sprinkle in both as the transition of seasons happens. Until then enjoy this post on 10 Fall Easy and Fun DIY Ideas below!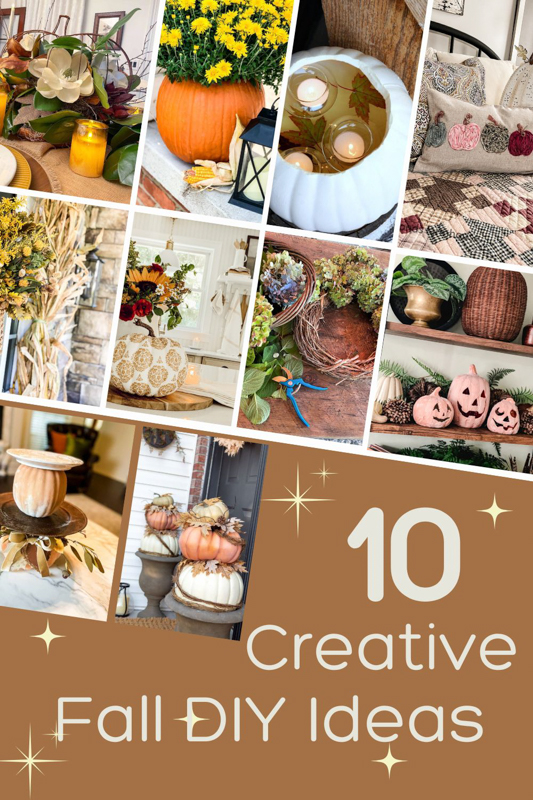 Links and Loves
I have some fun links to share with you all today. Did you know if you click a shopping link in one of my posts and buy something (even if it's not the same item I have linked) I earn a commission? Pretty awesome right? I am always thankful when you shop through my links. It helps keep this little blog afloat.
Have you heard of burl wood? My mom turned me on to it and now I am seeing it everywhere and it is classic. It can be a bit costly so I worked on finding a variety of price ranges. My dream is to have a burl wood coffee table someday.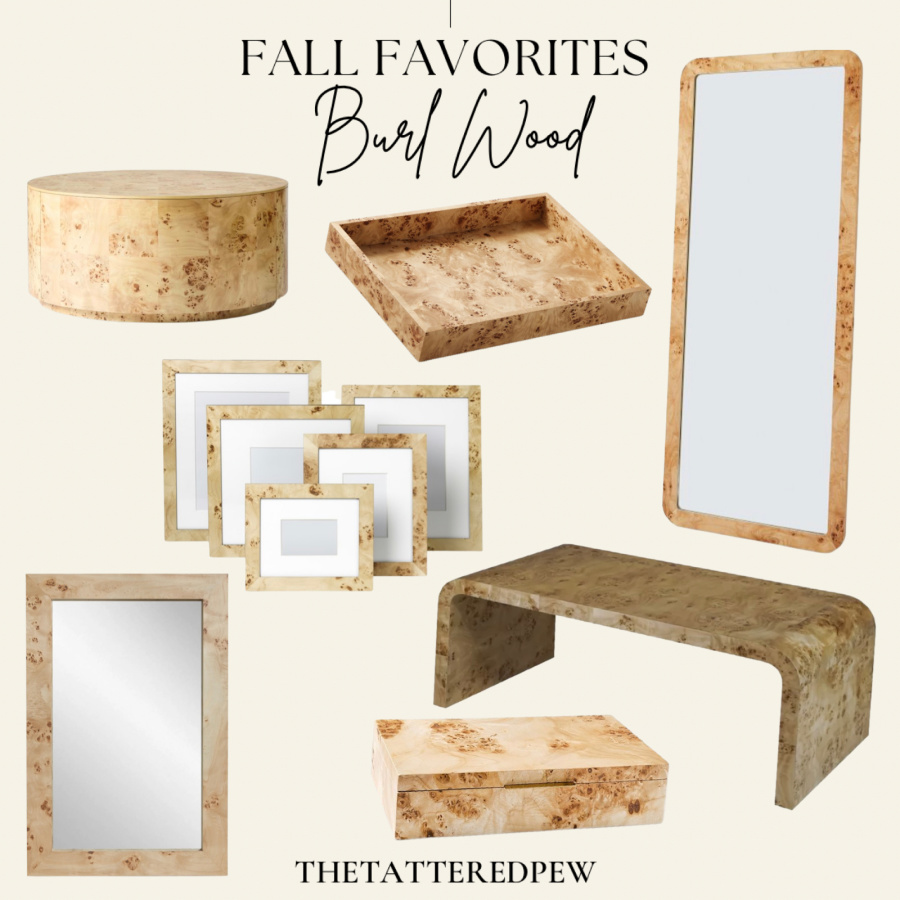 Also, here are this past week's best sellers if you want to check them out. Shop BEST SELLERS HERE.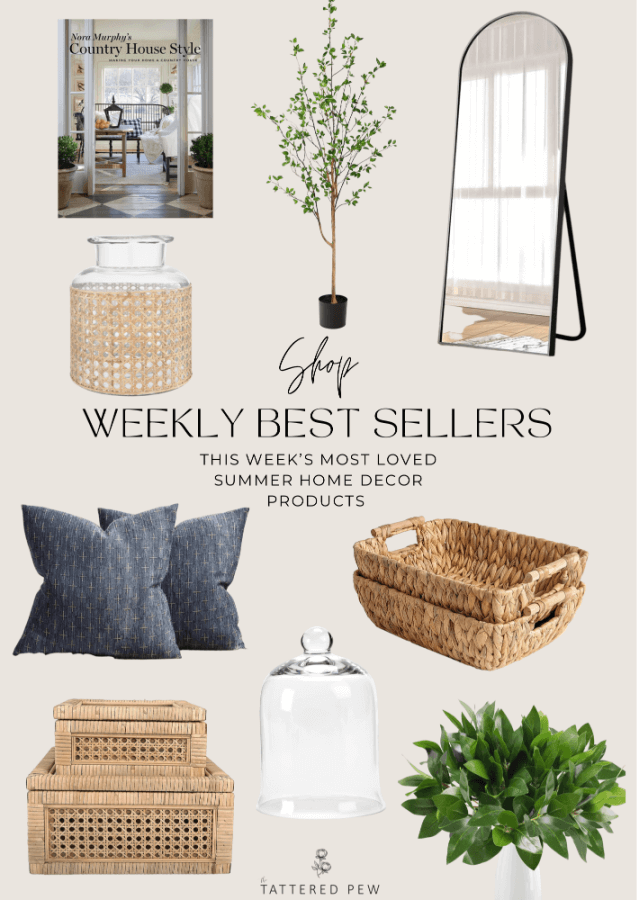 Want even more curated lists? Visit my Amazon Storefront where I have everything organized and linked for you in one spot!
Coming Up On the Blog
Next week I will be working on on air fried peaches recipe and some garden markers. That is if I can get that all done with the kids going back to school on Wednesday and Thursday. So give me some grace!
A bit of a sneak peek below.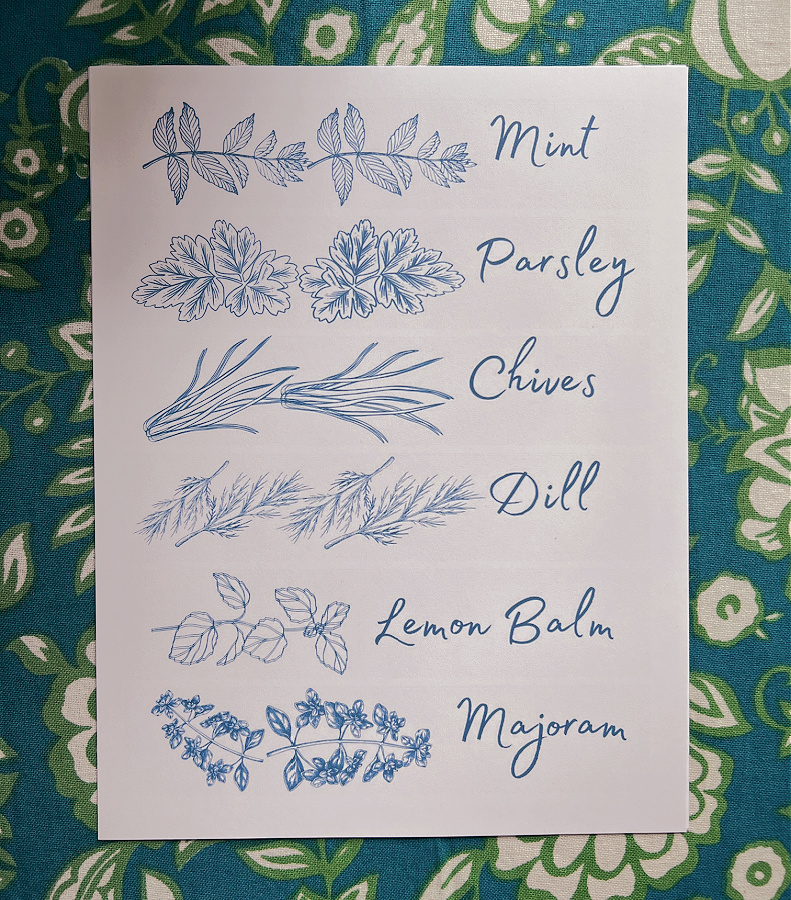 Welcome Home Saturday
Now let's pop over and see what a few of my friends have been up to over on their blogs this week!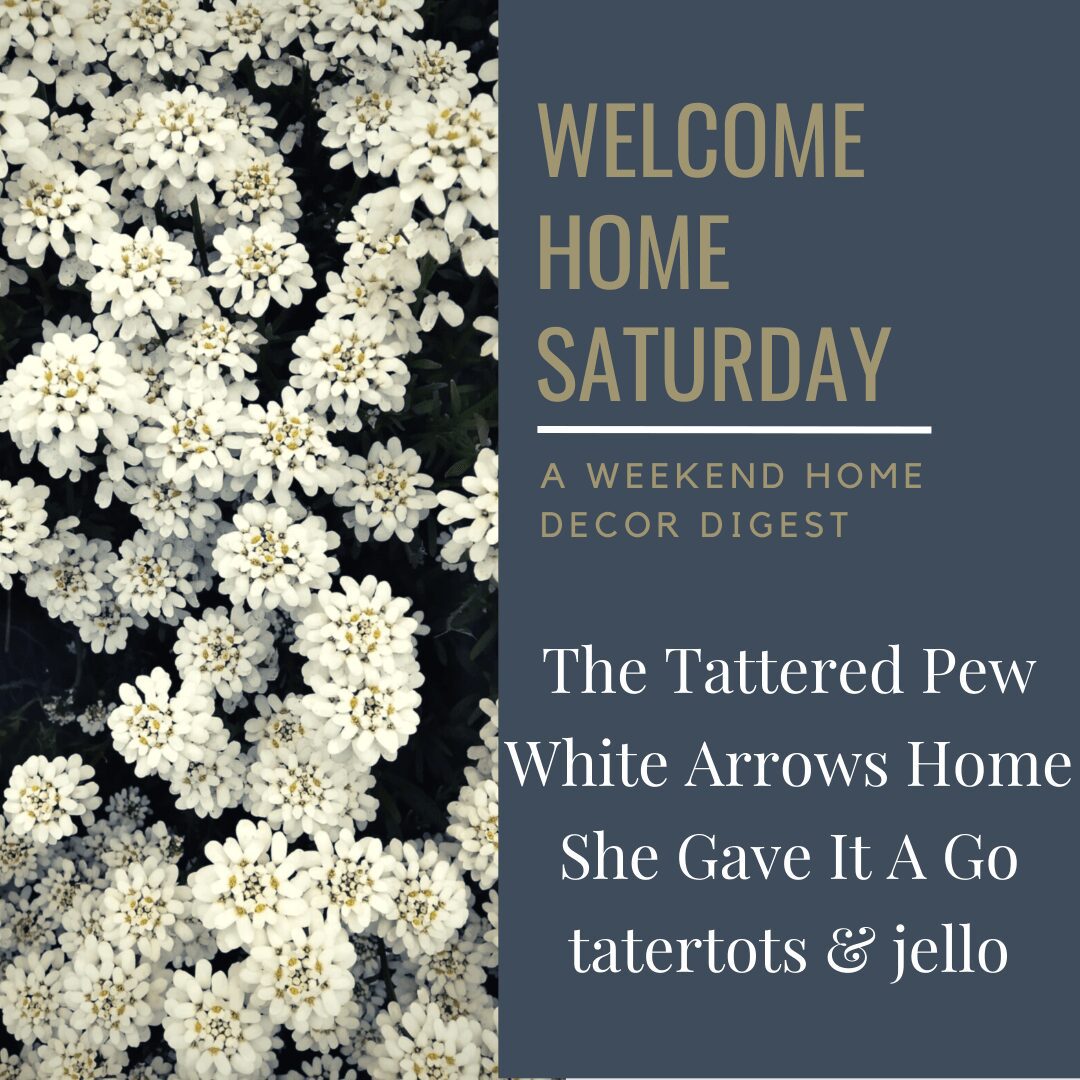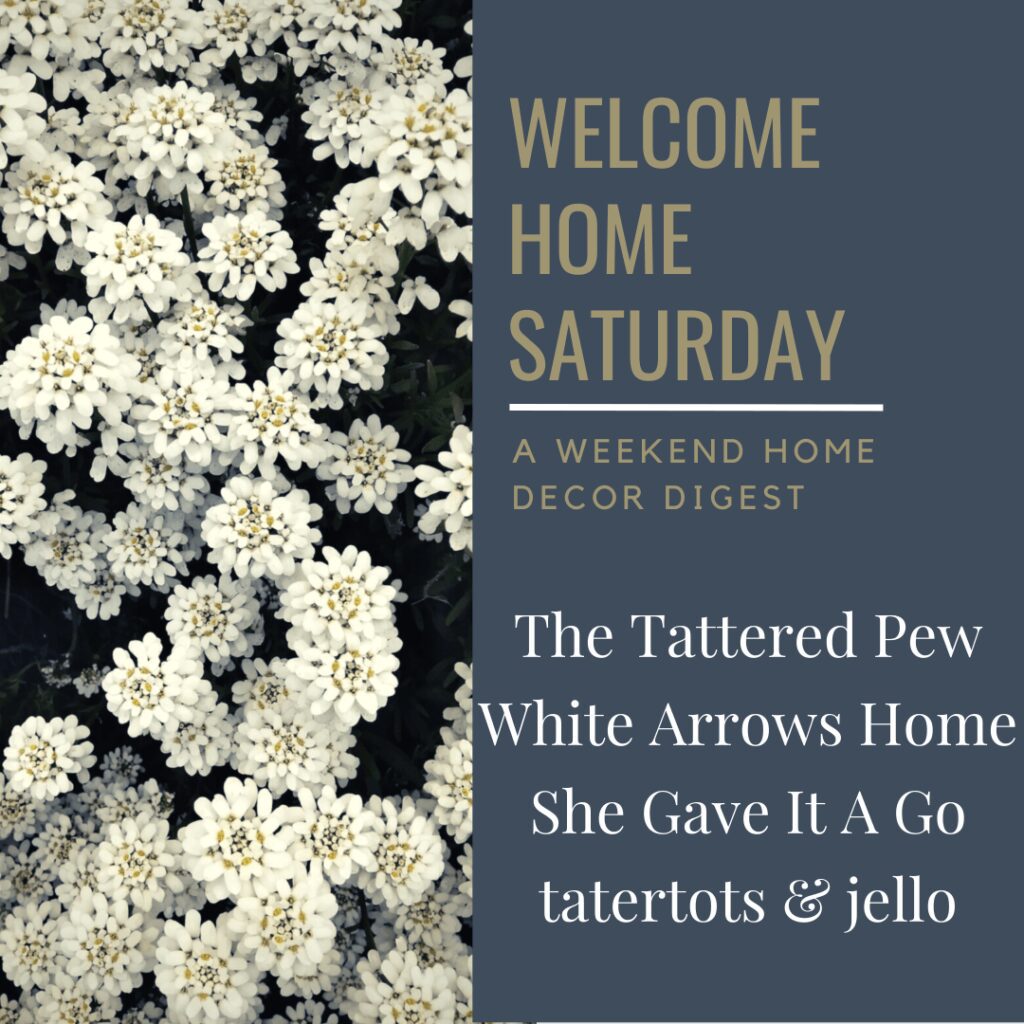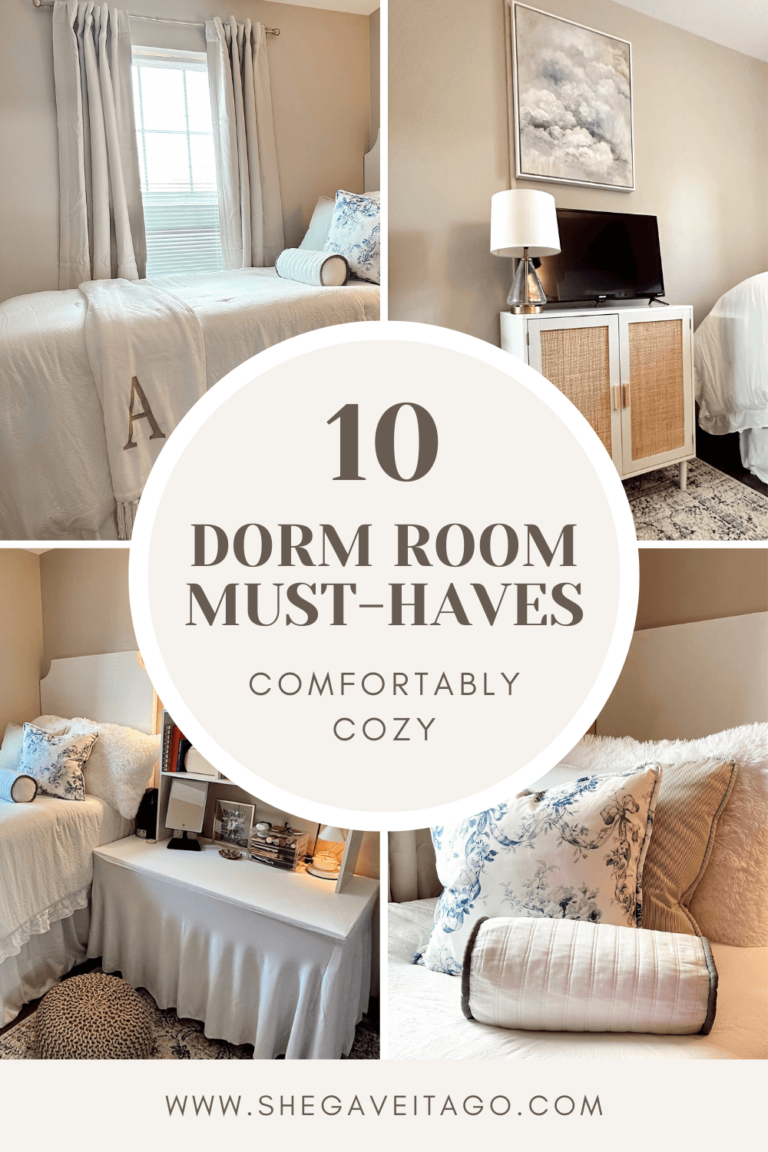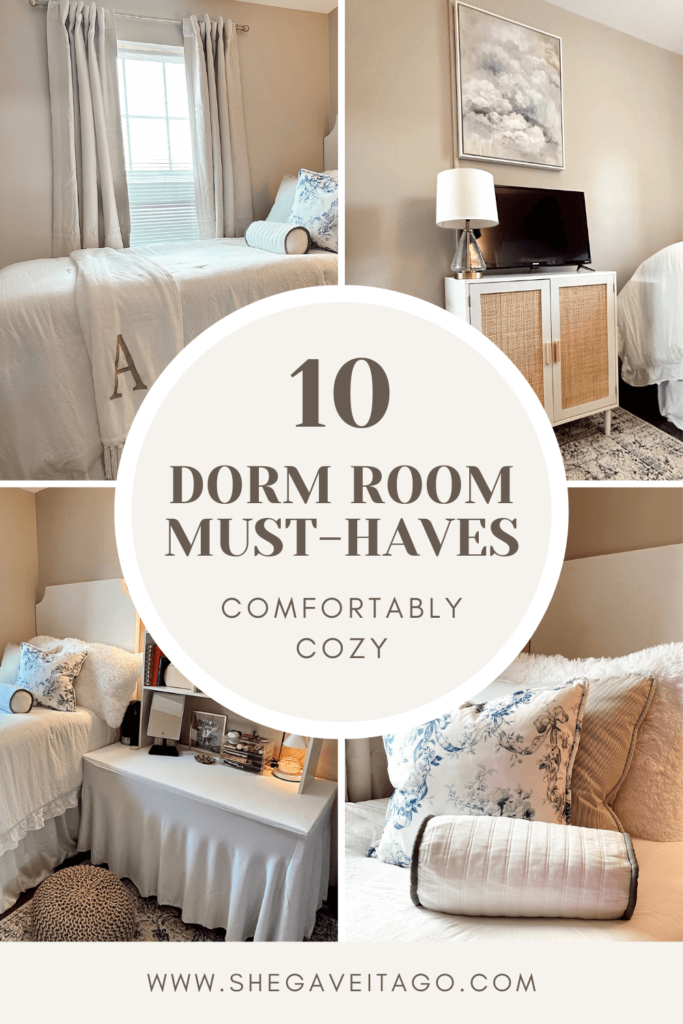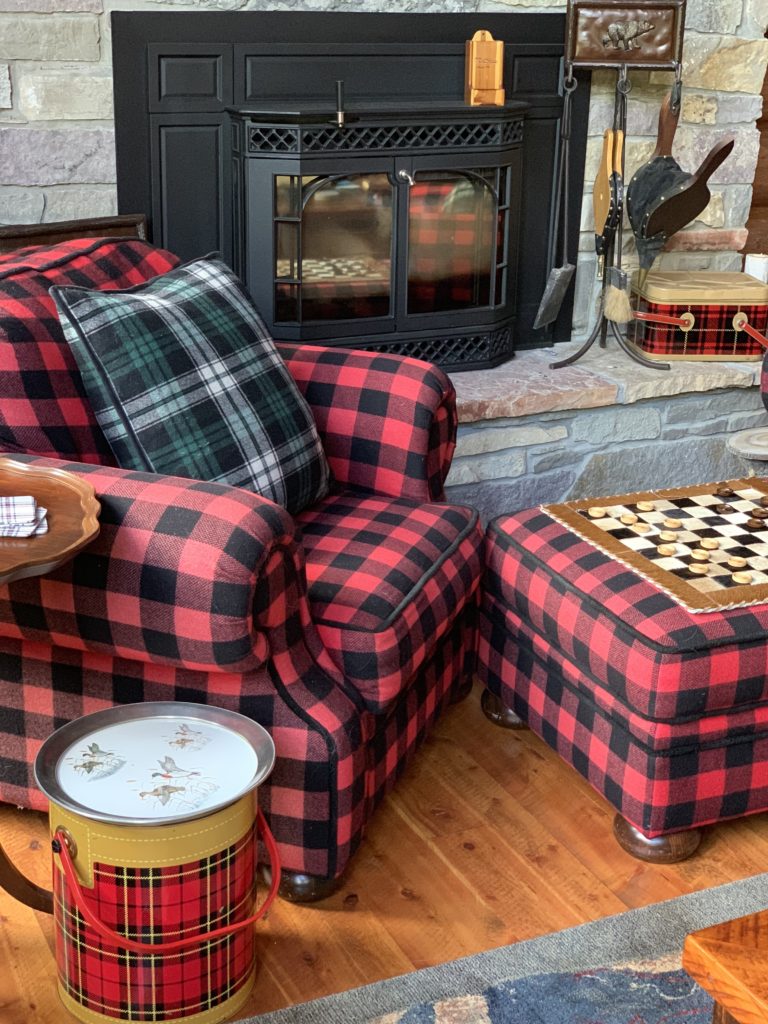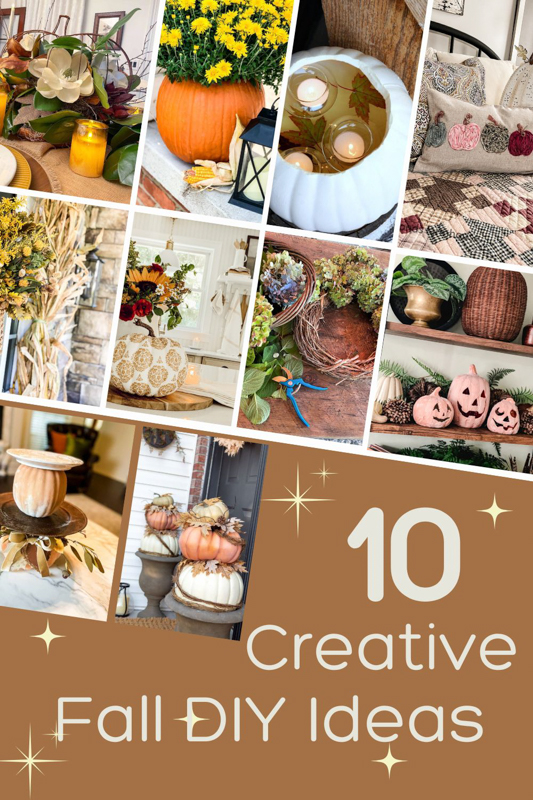 I'd love to have you hang out with me some more! Feel free to follow along with me on any of the platforms linked below.
LTK | Facebook | Instagram | Pinterest | Amazon
xoxo,
Kelly