5 Simple Flower Centerpieces for Mother's Day
With Mother's Day coming up this weekend, I thought it would be fun to share 5 simple, easy and fresh flower centerpieces that anyone can do. Plus, these ideas are guaranteed to make your mom smile and feel special!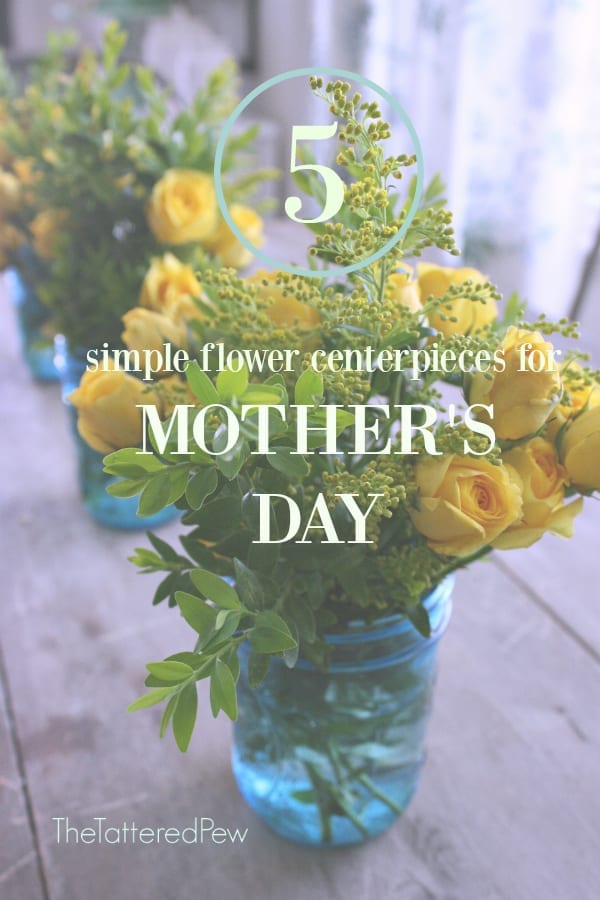 5 Simple Flower Centerpieces for Mother's Day
This simple and stunning centerpiece is by Cathy Heck Nursery . These are everyday wine glasses that have one single floating flower. I love how beautiful they look lined up along the table!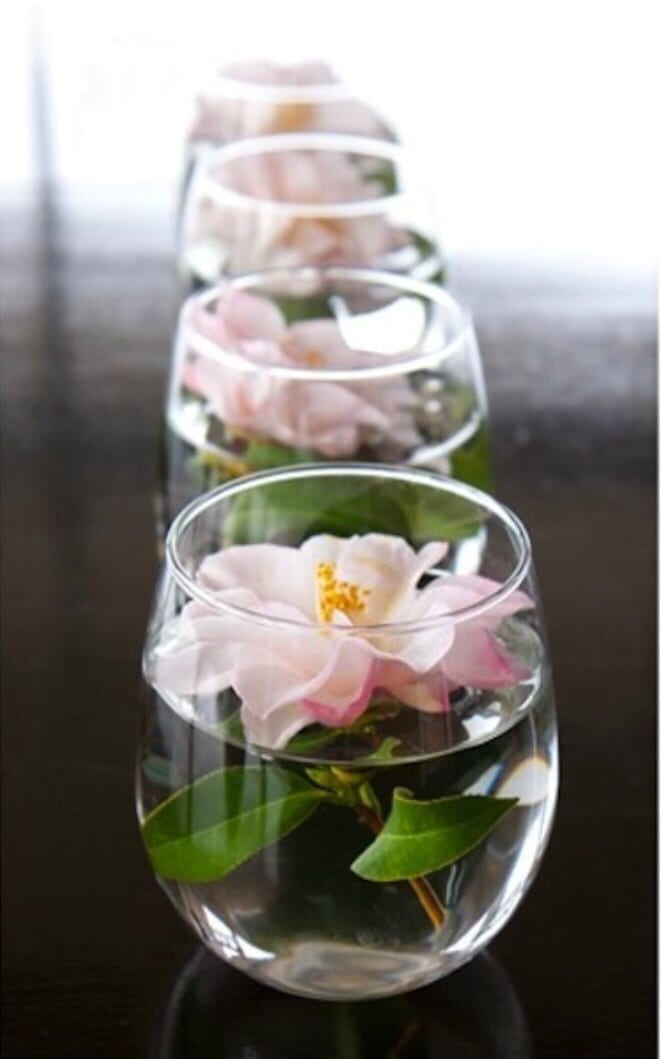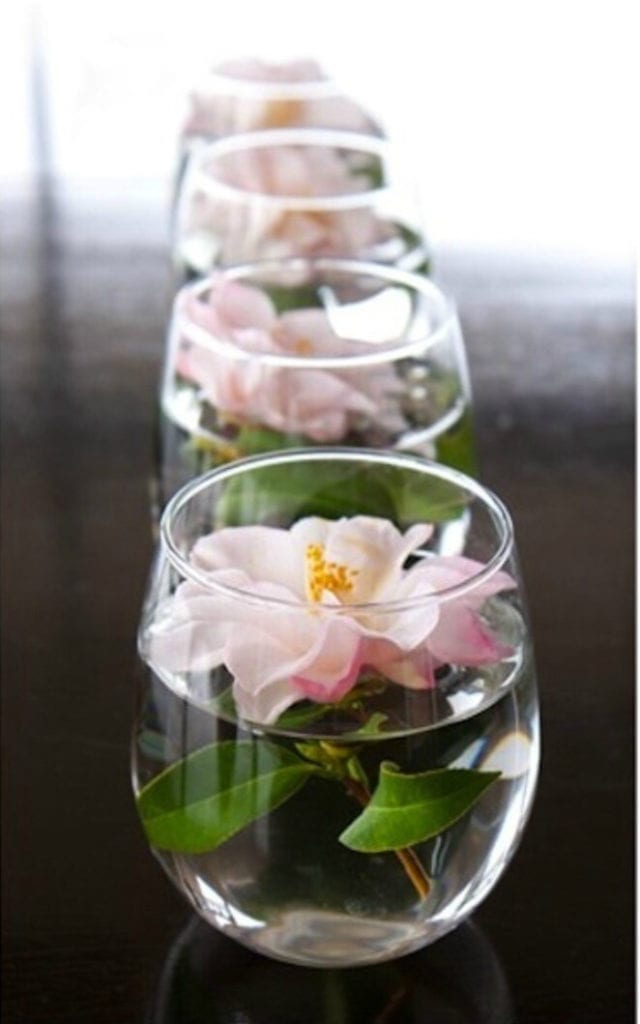 2. Everyone loves tulips! I love that they can be easily found and for a very reasonable price. These tulips are simply set in these cylinder shaped glass vases with a small amount of water. Cutting the tulips at varying lengths adds a simple, yet elegant touch! Placing a few rocks in the bottom of the vase draws your eye down the length of the vase.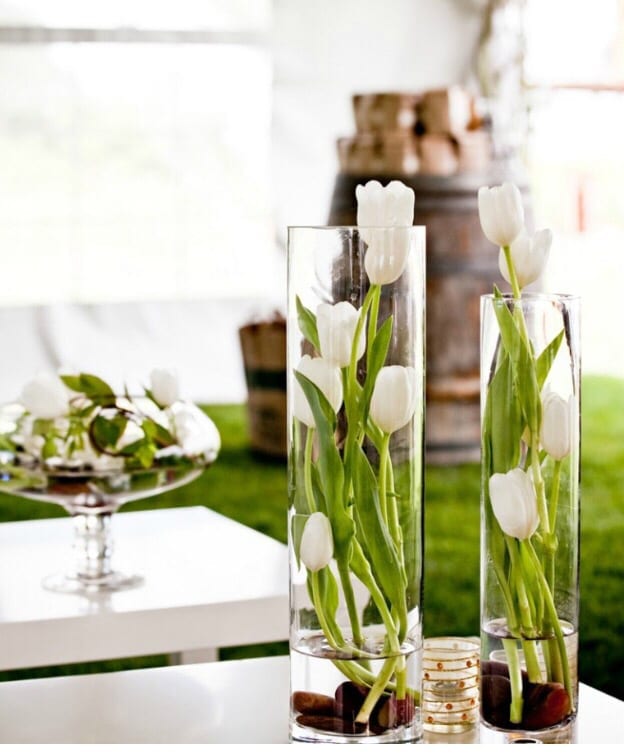 3. I love hydrangeas and so do a lot of other moms! This low hydrangea centerpiece tutorial I shared is so simple you will find yourself running out to grab some to make one for yourself and for your mom too! If you love hydrangeas like I do then you might enjoy my post on my secret tips on how to dry hydrangeas as well as my tips and trick for long lasting cut hydrangeas.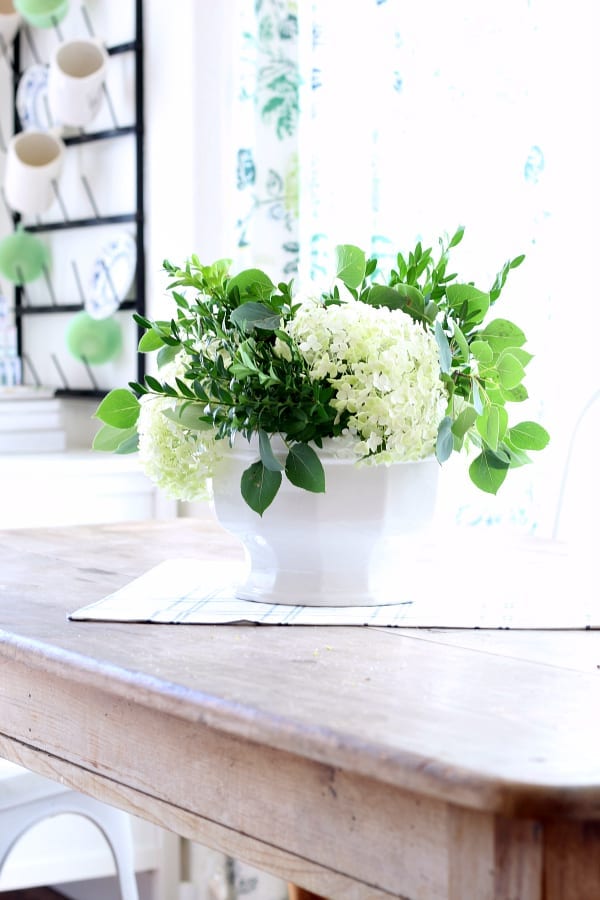 4. This simple and beautiful basket of roses belongs to my friend Heather. She is such an inspiration to me when it comes to anything flower related. You can find her beautiful gallery full of flowers over on Instagram at Present Season .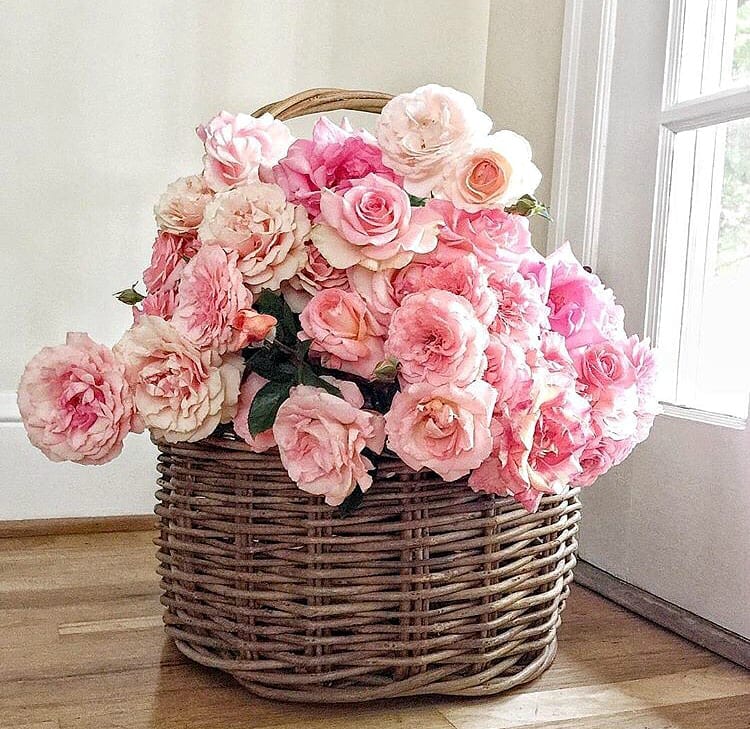 5. Finally, I am sharing these flower centerpieces I created with my youngest daughter! She loves yellow flowers so we grabbed these mini yellow roses and small yellow filler flowers the other day at the grocery store. Then we added boxwood clippings from our yard. We simply paced the flowers in turquoise ball jars that I also purchased at our local grocery store. Next, we added a simple jute bow to add the perfect finishing touch! I love the bright colors and the total price for four of these flower arrangements was $21!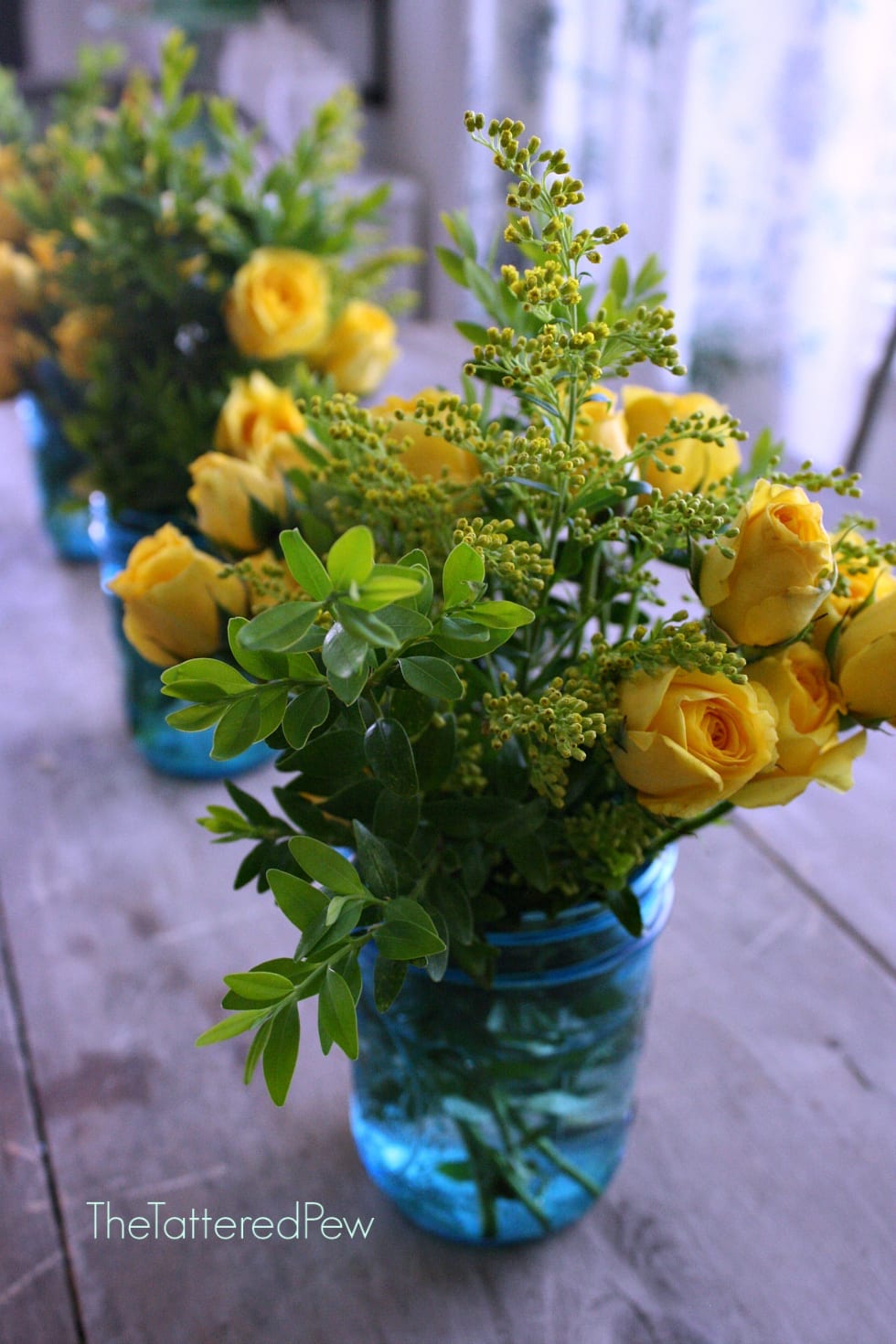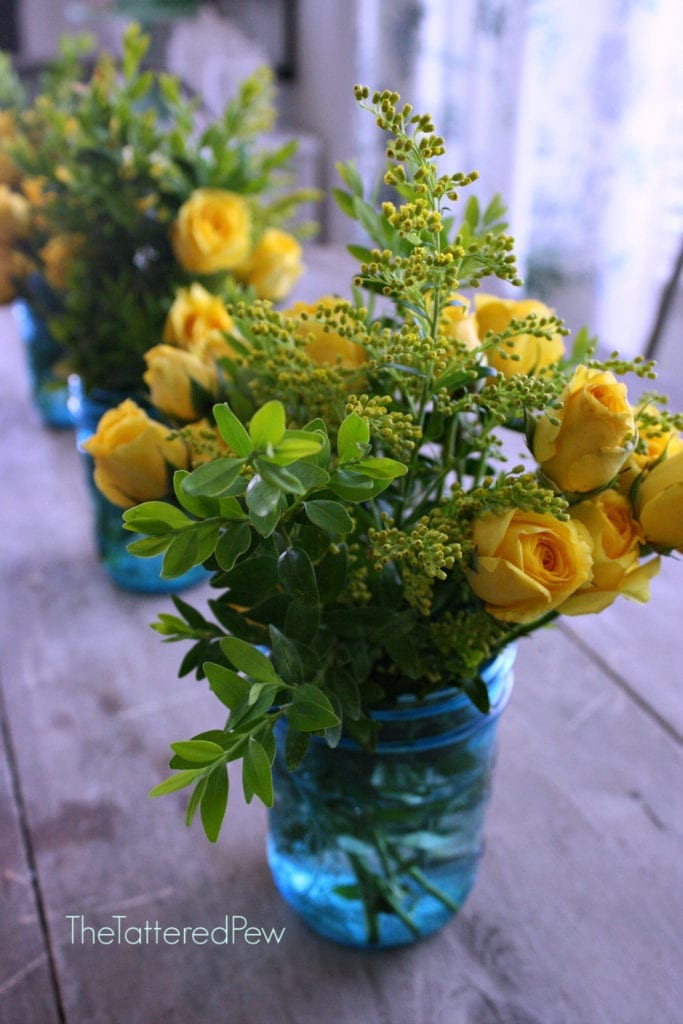 Simple Flower Arrangements
I hope one of these simple flower arrangements has inspired you! Whether it's for your mom or someone you love, I believe flowers always make everything better! Happy Mother's Day to all my mama friends out there!
If you liked this post you might also like:
"I must have flowers always and always."
Claude Monet
XOXO,
Kelly