5 Simple Ways to Prepare For Christmas Starting In July
Christmas In July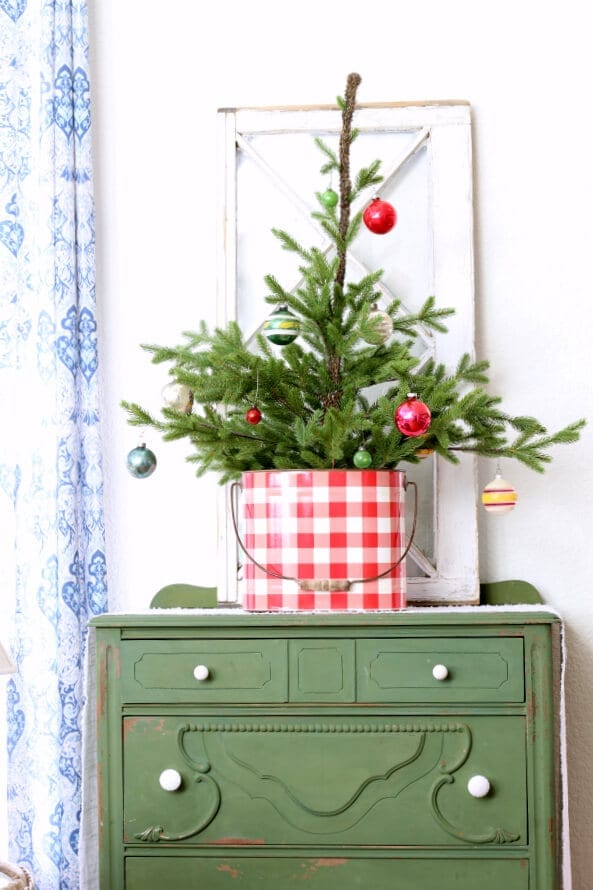 5 Simple Ways to Start Preparing for Christmas In July
It's no secret that I LOVE Christmas! Just ask my mom and sister who have been helping me pack up our house just how many boxes of Christmas decor I have and they will roll their eyes. It's a lot!
So when Rachel from The Ponds Farmhouse reached out and asked me to join her and some friends for a Christmas in July blog hop I immediately said yes! If you are popping over from Jen At Down Shiloh Road, welcome!
And ever since then… all I can think about is Christmas.
And how I plan to decorate our new home for Christmas. The challenge excites me! And just so we are clear…this doesn't mean I forget fall, Halloween or Thanksgiving. I celebrate these as well…but Christmas has my heart. Just like Jesus!
Here are my five simple ways to start preparing for Christmas in July.
1. Start With Your Color Scheme
Who says that Christmas decor has to always be red and green? Not me! But I will say that I do LOVE red and green decor. I have also done blue and white, red and black, all green, really the sky is the limit. My advice is to pick the colors you want and don't worry about what is "popular'. Do what makes you happy and brings joy.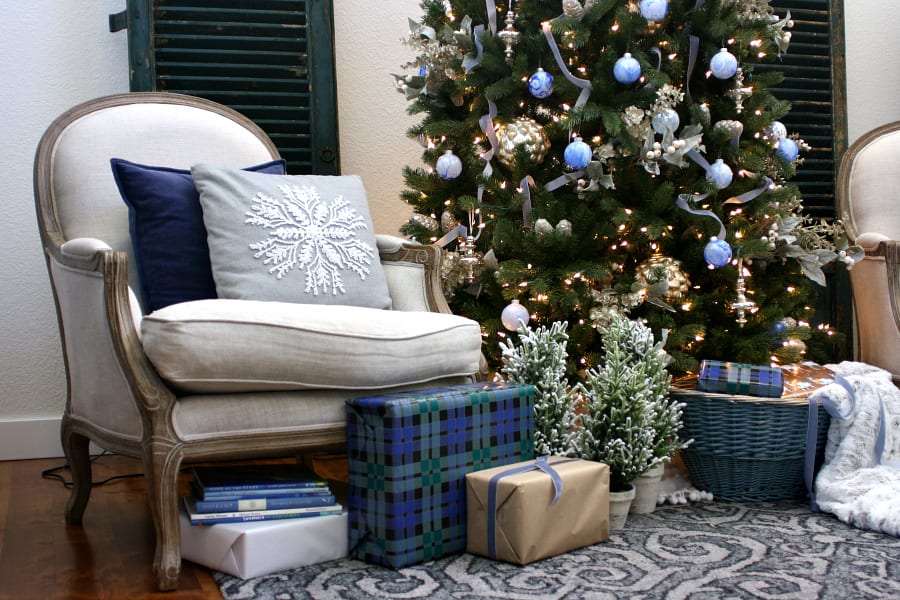 This year I want to go more traditional with red and greens but will definitely be adding in blues as well! Have you decided on your colors yet? Do you change it up year to year or keep it the same?
2. Find Your Inspiration
All year long I scour Pinterest along with a few other spots for Christmas inspiration. Here are simple places to gather and find inspiration for your Christmas decor.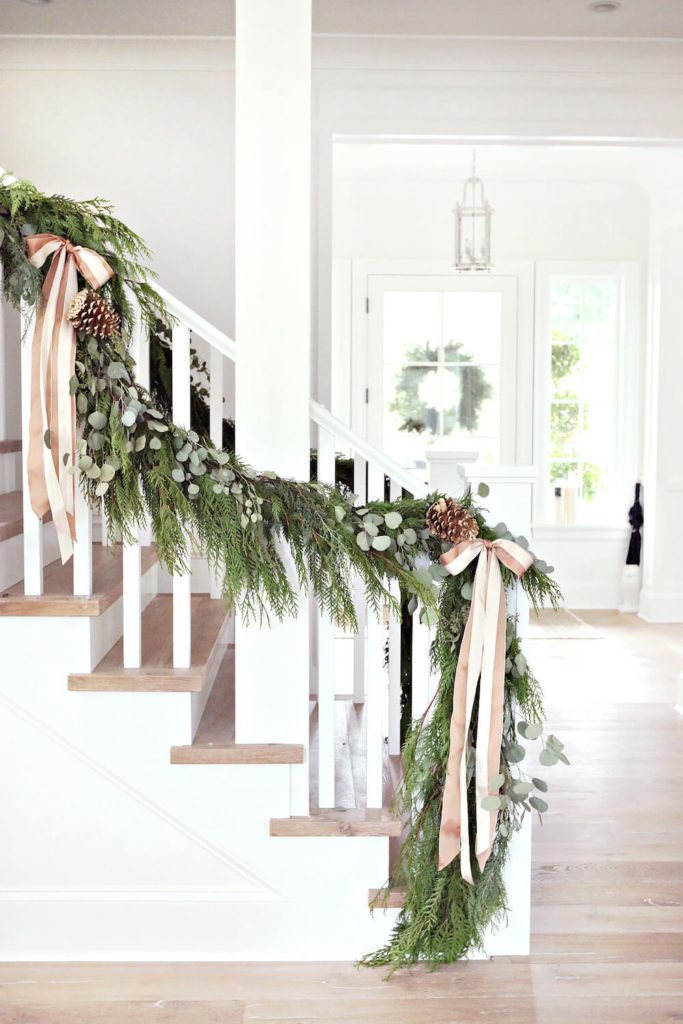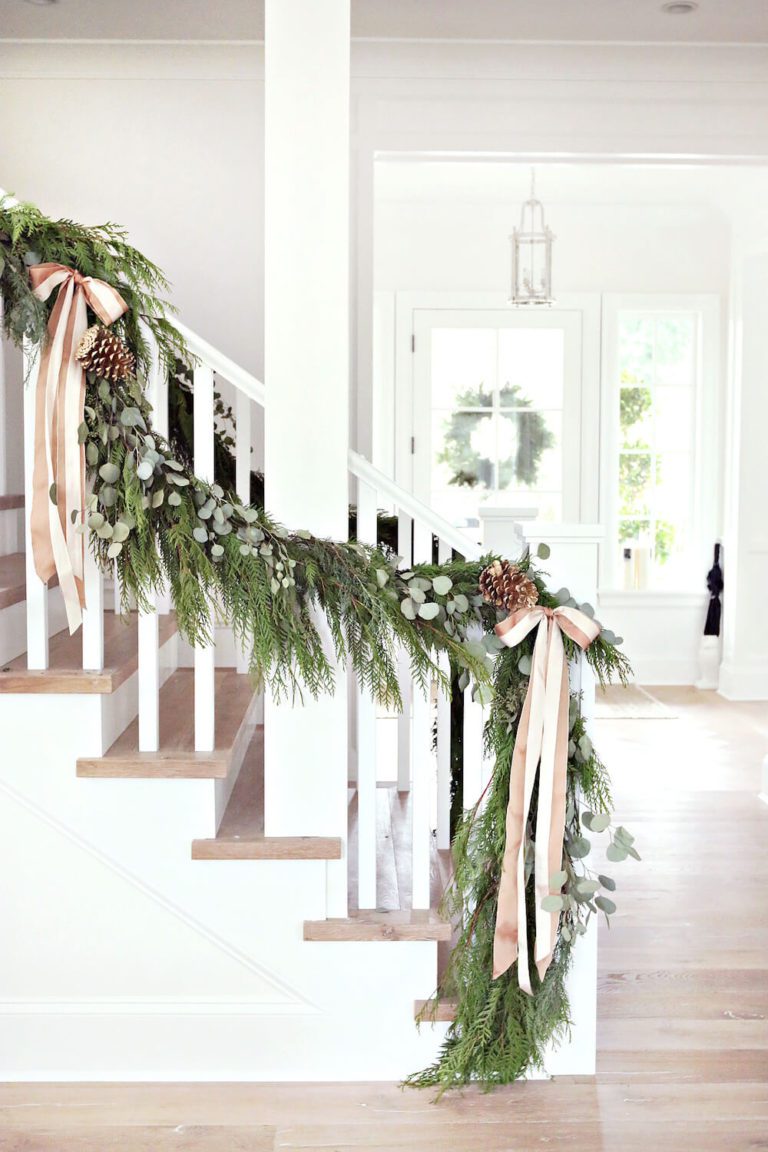 In our new home we have a gorgeous stair banister that I have been dreaming of decorating for Christmas. I have long admired Monica Hibb's banister, shown above, so it will serve as my inspiration this year!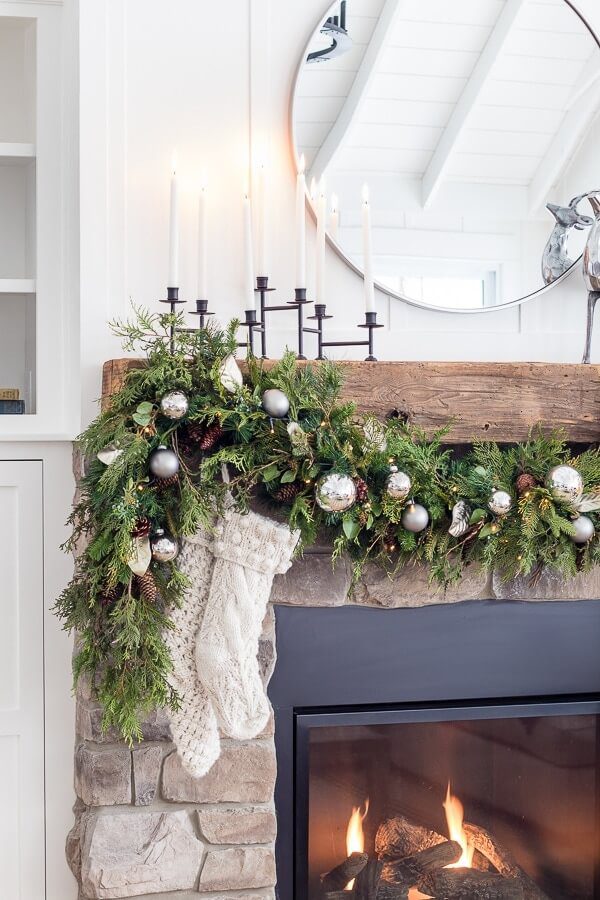 For the first time ever I will also have a mantle to decorate for Christmas and this makes me giddy! Ours is an all white brick fireplace with a wooden beam for the mantle. Kelly from Lily Pad Cottage has been a long time favorite blogger of mine and I adore her style. Her fireplace decor above will be my inspiration as well!
3. Shop Early or Right After Christmas
Ok, this one is my favorite tip!
Each year the day after Christmas I am hitting up my favorite stores for their after Christmas decor that is on sale. Just ask my friend Jen from Midwest Life and Style, she has joined me before and waited in lines with me!
I scout it out during the holiday season and see what I love but can't afford. After Christmas sales are HUGE! A lot of larger stores and on-line shops have even started marking stuff on sale in July now! During these sales I love to shop for ornaments, Christmas trees, wrapping paper, ribbon and so much more!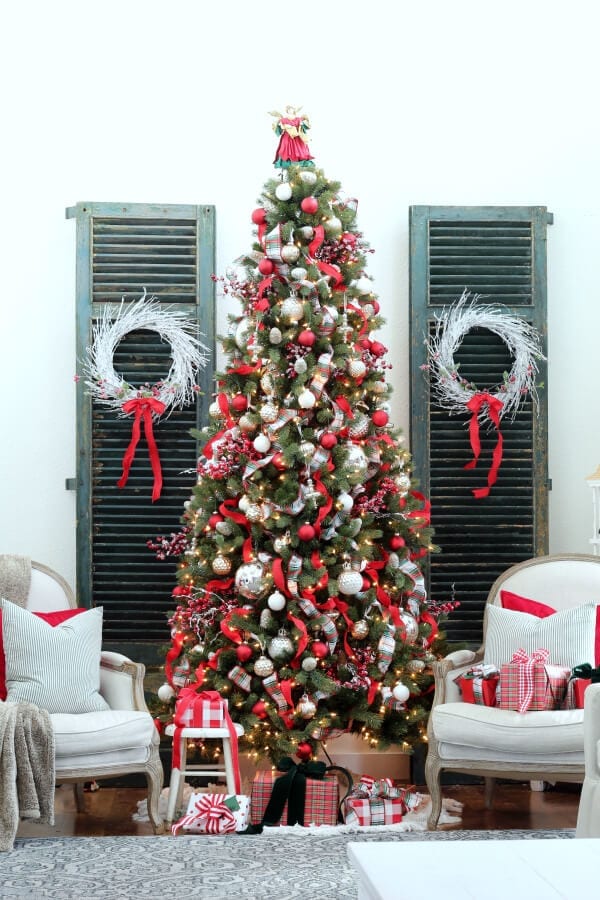 I never buy a Christmas tree unless it is on sale! And trust me, I buy a lot of Christmas trees! I have bought them off Facebook Marketplace, Balsam Hill's Black Friday sale, Home Depot and Walmart's after Christmas sales and many other places. Crazy enough I have about 7 different Christmas trees.
This might be a small addiction for me! HA!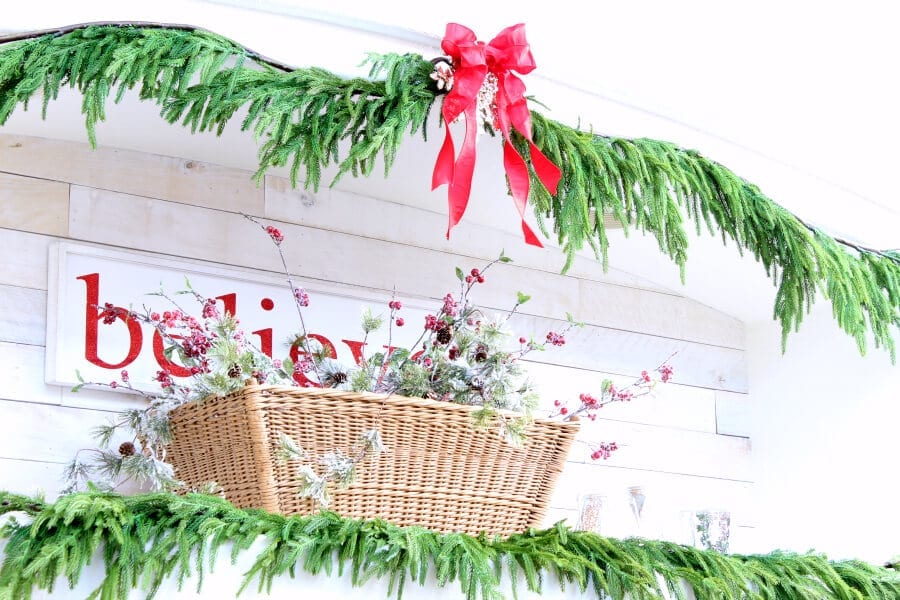 Shopping early for wreaths and garland is always a good idea. The good stuff sells out quickly! My favorite faux garland (shown above) sells out every year. It's called real touch Norfolk Pine garland. If you get it from Afloral they have a discount code you can use when you sign up for their email to make it reasonable. I have also seen this same garland at Anthropologie, Amazon and Kirklands! The wreath and picks are stunning too! I find that investing in garland is worth the money!
Shop My Favorite Garland

4. Simple, Budget Friendly Ways To Change Up Your Christmas Decor
This is an entirely separate blog post in itself so I wrote a blog post all about 10 Beautiful Christmas Decorating Ideas on a Budget! Below I let you know just a few more ways on what I do to change up my Christmas decor while still keeping it budget friendly.
Change up your ribbon on your tree, your greenery, your wreaths and presents.
Find your "staple" ornaments that you use every year (mine are mercury glass) and collect those to use as your base.
Add new pops of color with DIY Christmas ornaments, or buy cheap ornaments in single colors. Last year I bought a ton of all red and all white ornaments for very cheap at Hobby Lobby!
Change up what the base of your tree looks like and sits in. Do you have a tree skirt, vintage quilt, box, metal or wicker ring, etc. Nothing is off limits to dress up my tree!
I also love mixing real greenery with my faux greenery. I use boxwood clipping, ever green branches and juniper clippings from our yard! They help make some inexpensive faux garlands look fuller and obviously more life like!
Pick up new wrapping paper with new colors. (Hint: Home Goods has amazing quality wrapping paper for cheap!) I like to use unexpected paper that isn't always "holiday" paper!
Use sentimental items in your decor that might be unexpected. For example we used my daughter's doll house and decorated it for Christmas!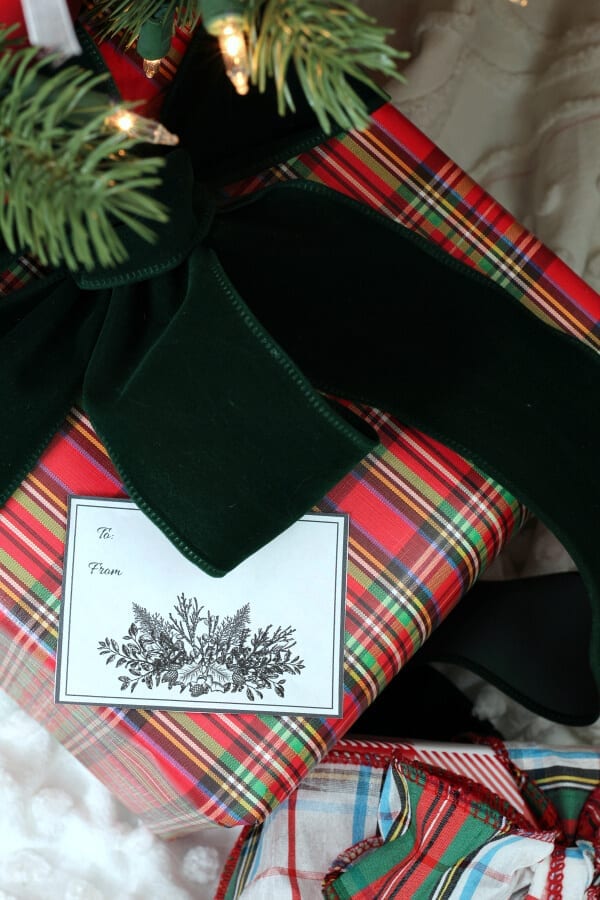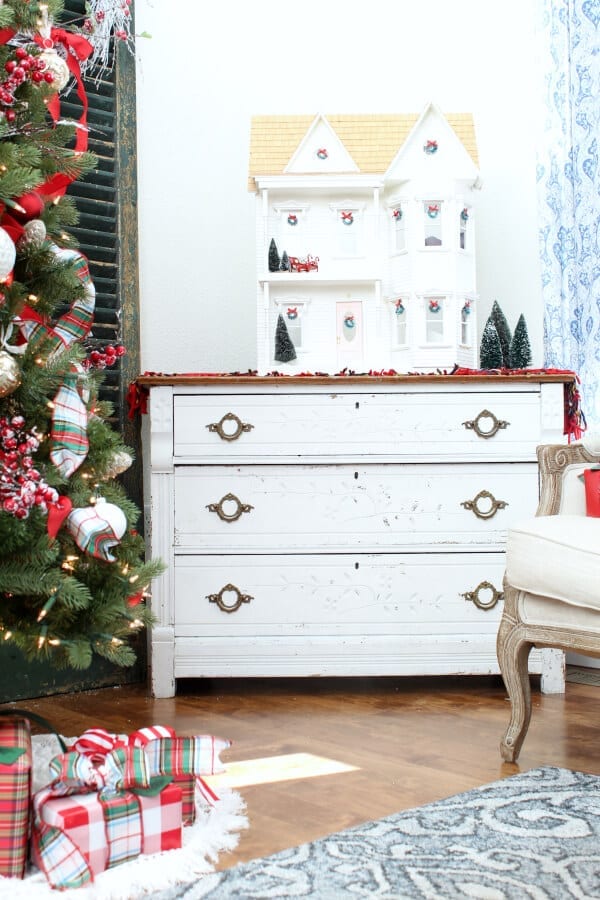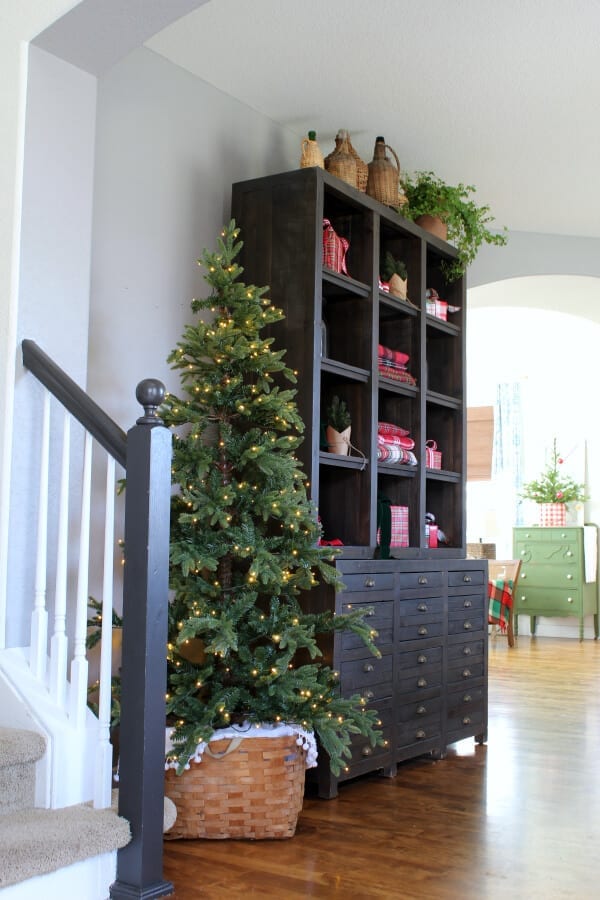 5. Plan Your Spaces
Thinking ahead is key when it comes to Christmas and being able to enjoy it with your family and in your home. I usually start decorating in November since everything is super early when you are a blogger . This used to drive me crazy but now I see it as an opportunity to enjoy my Christmas decor a bit longer, bask in the true meaning of CHIRSTmas as well as be in the moment with my family. Now if I could just make myself get my shopping done earlier then everything would be perfect!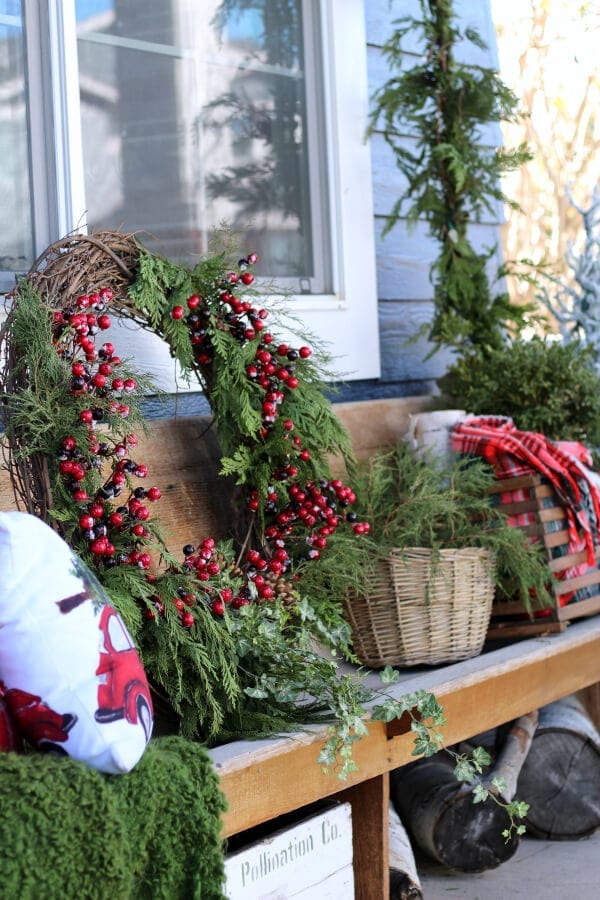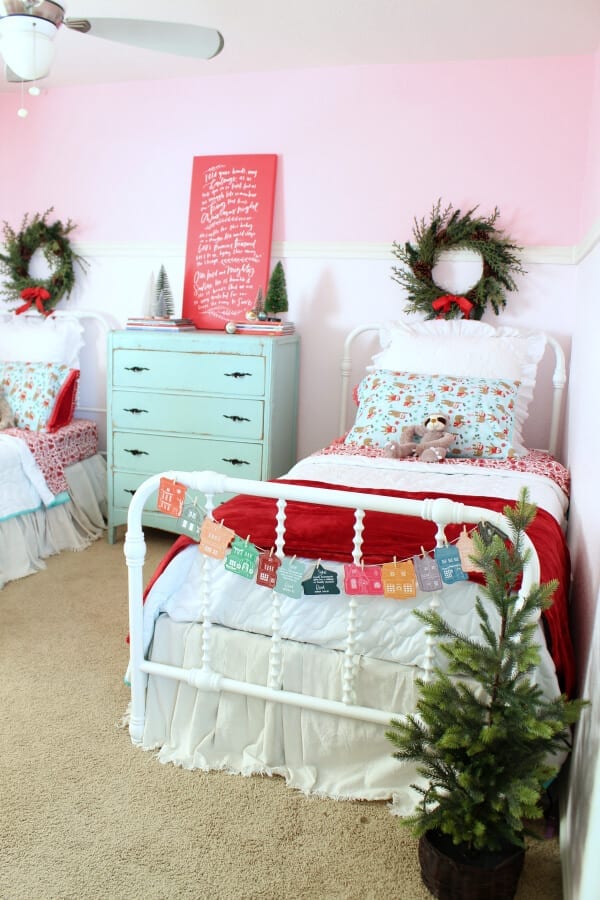 Often times I like to break my decorating into days. On day one I do the tree, on day two I do the kitchen and greenery, on day three I do the porch. You get my drift. Planning out your schedule helps. Since I work full time teaching kindergarten, I have to plan my days and use my time wisely. I am also very lucky to have my mom close by…she loves to come help me decorate! Recruiting family members is also another great idea.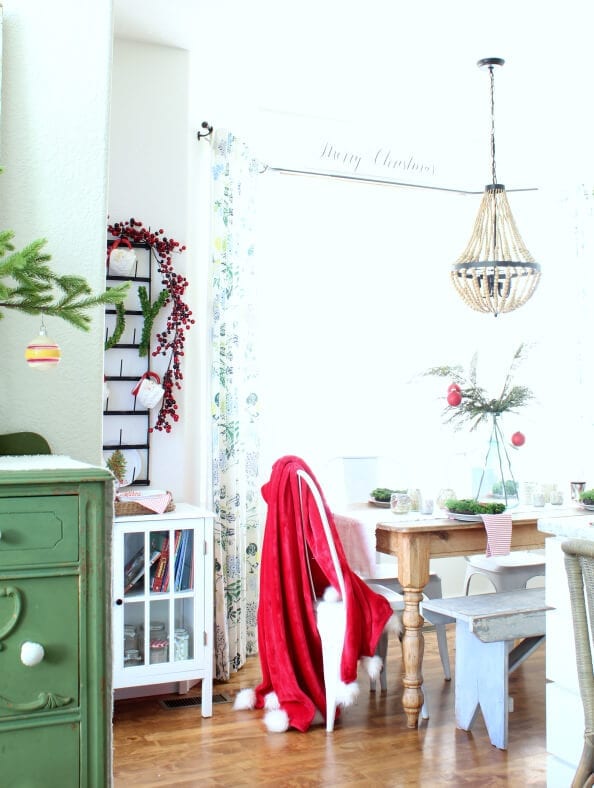 Preparing for Christmas In July
So who is ready to start preparing for Christmas in July now? Hopefully my 5 simple tips get your wheels spinning. I'm over here chomping at the bit and ready to start playing Christmas music. Of course I will also promise to enjoy fall and Thanksgiving as well. If you want to see more of my seasonal decor you can head HERE.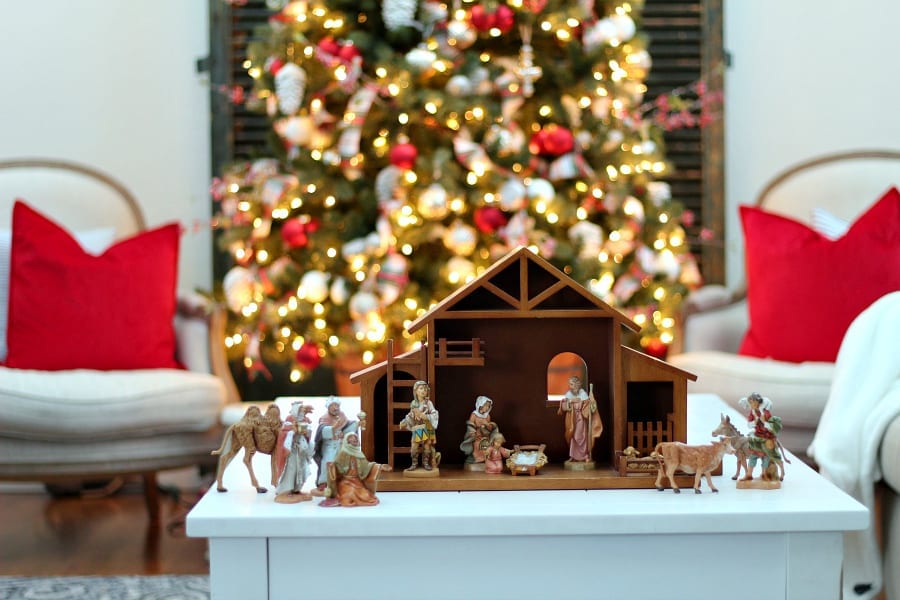 Now make sure to visit Rachel at The Ponds Farmhouse and her 15 DIY Christmas Decorations In July post. Next head below for the links to my blogging friends who are also sharing their Christmas in July ideas!
xoxo,
Kelly
Click on the highlighted links below to follow along on the tour.
Stacy Ling – Bricks N Blooms –/– Chloe – Celebrate & Decorate –/– Anne & Ann Marie – Simply 2 Moms –/– Cindy – County Road 407 –/– Jenn – Down Shiloh Road –/– Kelly – The Tattered Pew –/– Rachel – The Ponds Farmhouse –/– Mary – Life At Bella Terra –/– Michele – Vintage Home Designs –/– Jen – MIdwest Life & Style –/– Kim – Shiplap & Shells –/– Kristen – White Arrows Home –/– Andrea – Design Morsels –/– Chas – Chas Crazy Creations
Did you like this post? PIN it for later!