Today I am very excited to show you around our front yard…come take a tour of the outside of our new house that we are in love with! As you can see it is a two story semi-salt box style house. I shared the empty home tour right after we moved in and now I am so excited to share with you all the fun little details on the outside and what first caught my eye about our new home.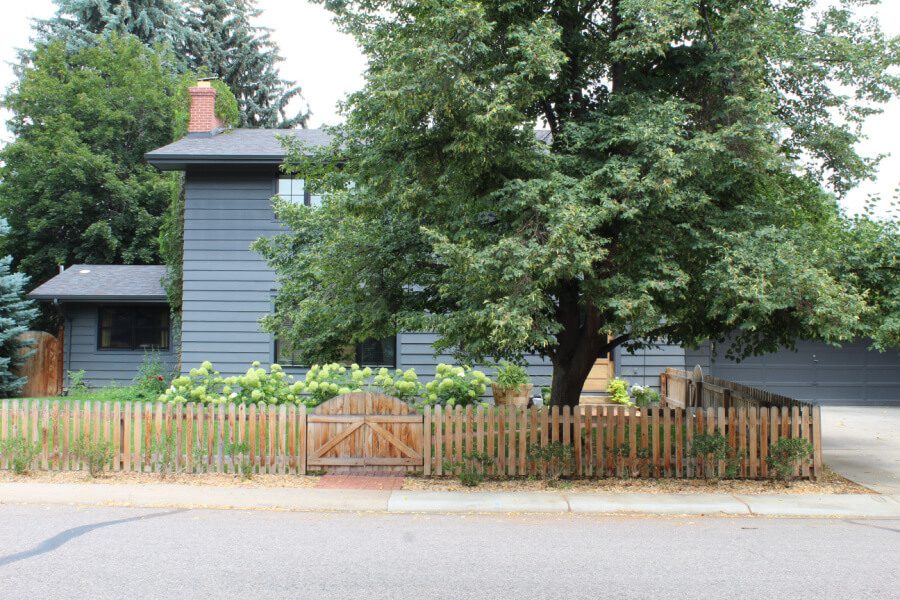 Welcome
If you are just landing here for the first time, welcome! I'm Kelly and I live in Colorado with my awesome family and 2 dogs. I teach kindergarten during the day and love to decorate and blog on the weekends! I'm a total hot mess who needs Jesus and coffee on the regular… and as you are about to see we just bought our dream home! You can read all about how I shared our big news as well as the story about us selling our previous home!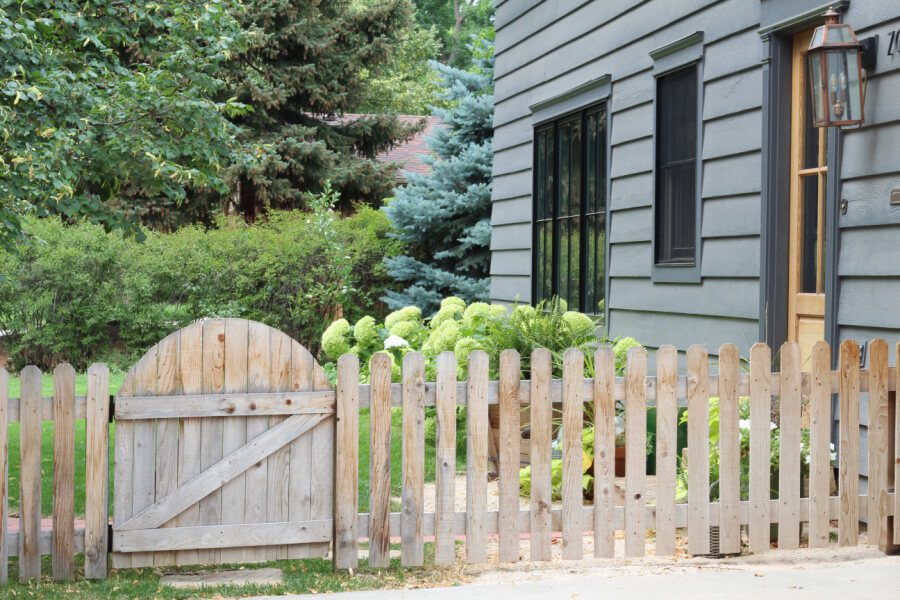 Front Yard Tour
When I first saw this house listed for sale I was immediately in love with the gorgeous wood front door with windows! Of course I showed it to my husband who has listened to me talk about wanting a wood front door just like this one for years, and he just smiled. I also have a dedicated door inspiration board on Pinterest that is full of wood front doors with windows that I am constantly showing him, so it was basically destiny that we ended up here. I'm so lucky that my husband has an appreciation for beautiful homes and accents like I do.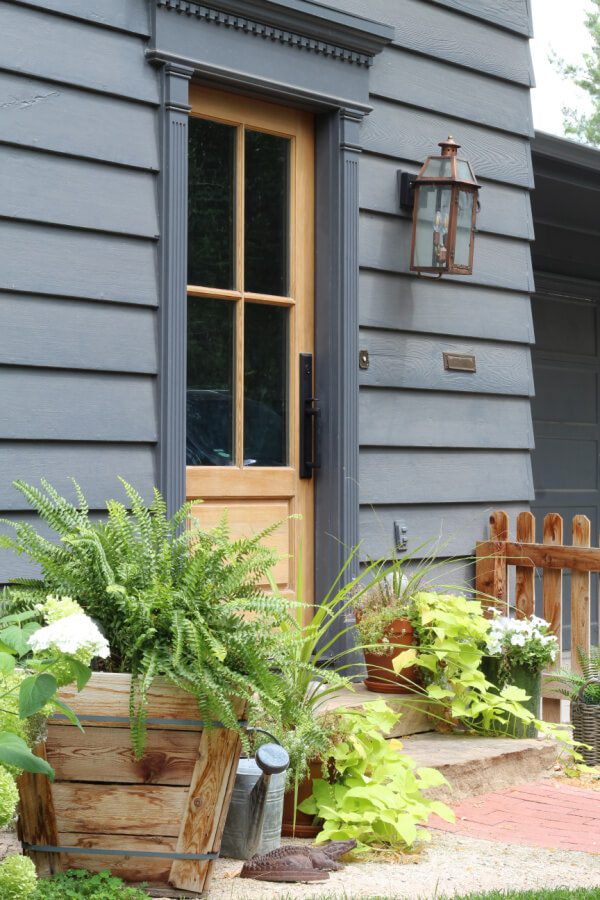 To some this may seem silly to have a thing for doors but here in Colorado there really aren't that many wood front doors due to the weather. Which also translates to mean that we will be needing to make sure we maintain it well so it keeps it's beautiful color!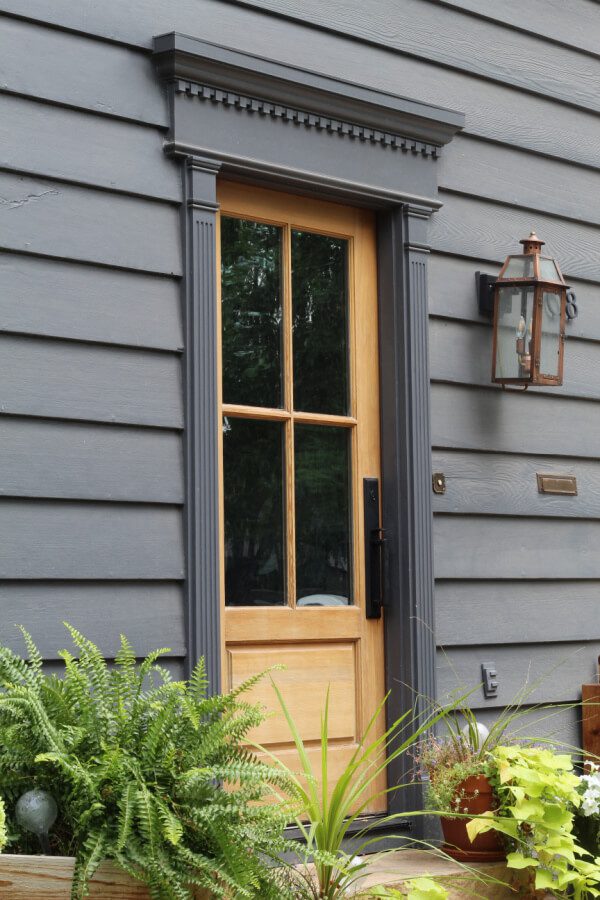 Did you also notice the neat trim around the door? How about the rock stairs and the copper lantern light and the old mail slot? And how could I forget the curved brick path?
This house is oozing with charm and I am here for it!
I have already been thinking of ways to add copper into my Fall decor out front. I'm thinking some gorgeous copper lanterns may be on the docket!
The Paint Color
Of course I would be crazy if I didn't mention the color of our new house! It plays such a huge role in the front yard. I absolutely love the contrast it has against the door. The color is Sherwin Williams Peppercorn which is a dark gray. I adore how the paint color looks with the all black windows, greenery and wood door and fence. previous owners did such an amazing job and we won't be changing much!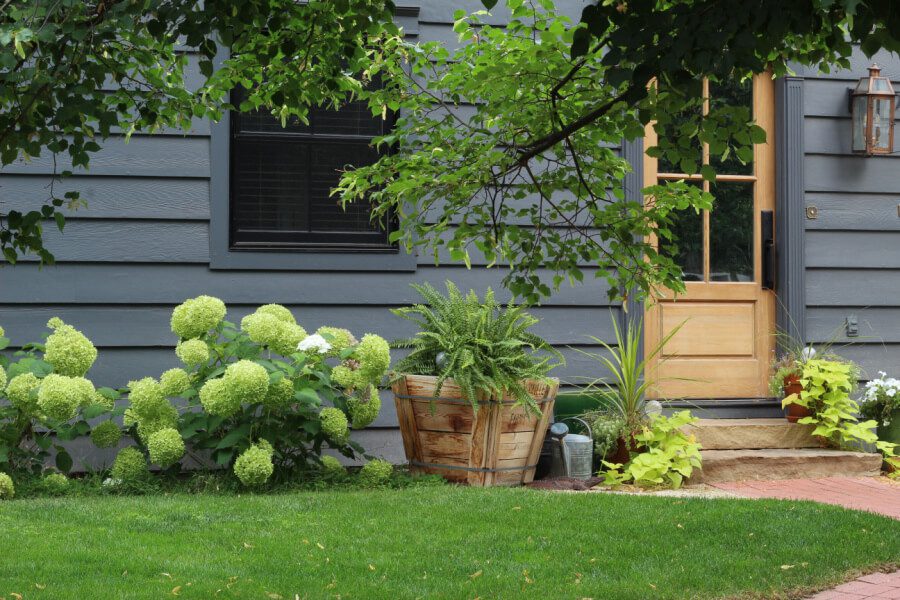 The color stands out in our neighborhood which I like. I like how bold it is and how it is far from being a cookie cutter home. Don't get me wrong, I love a good cookie cutter like our previous home, but there is just something about having a house unique to just us that is special.
The Swing
Our kids fell in love with the swing in our front tree! I can't blame them it's a lot of un and in the shade. On move in day we had a lot of family and friends helping us and all of the kids congregated over by the swing. It made my heart happy and I see many more memories being made on that swing for years to come. Since the move in we have also done first day of school pictures on the swing!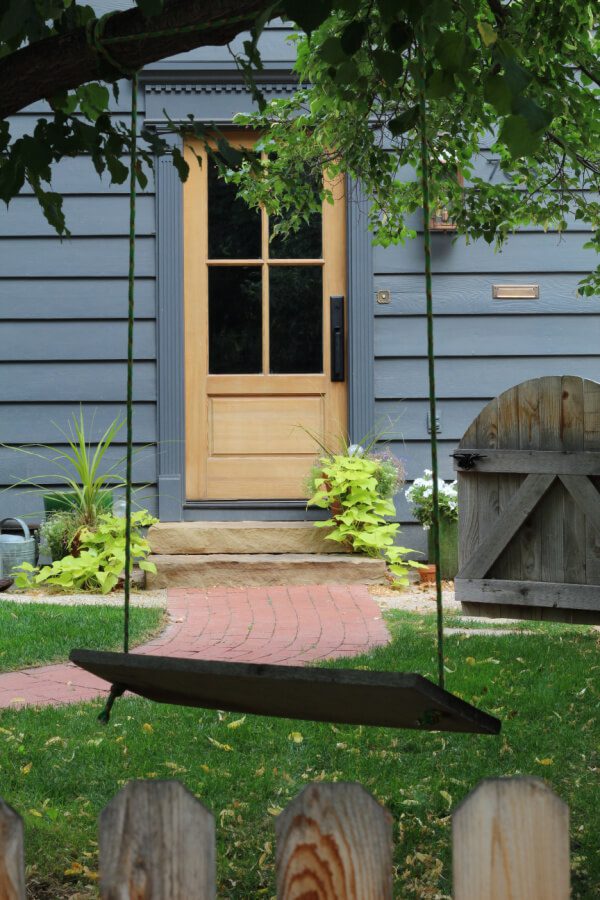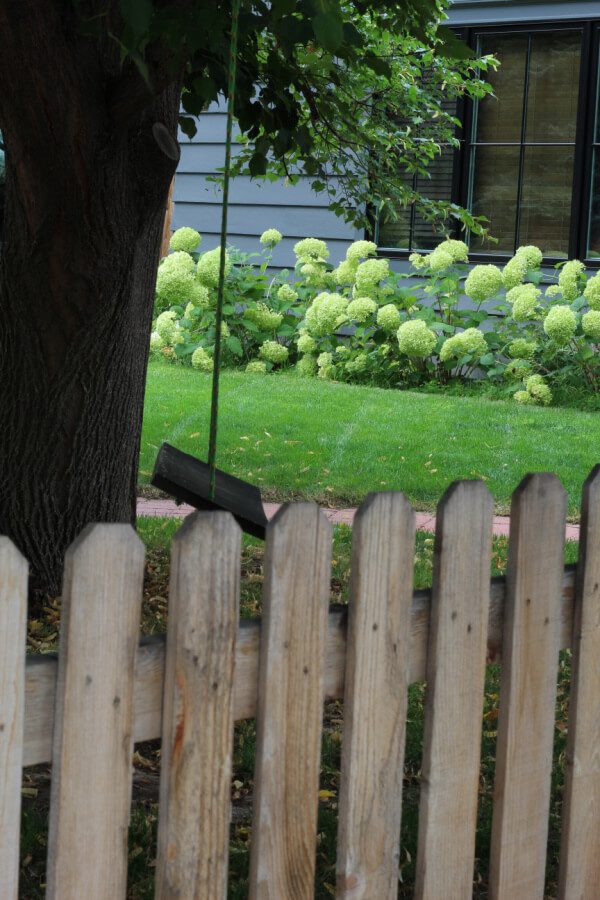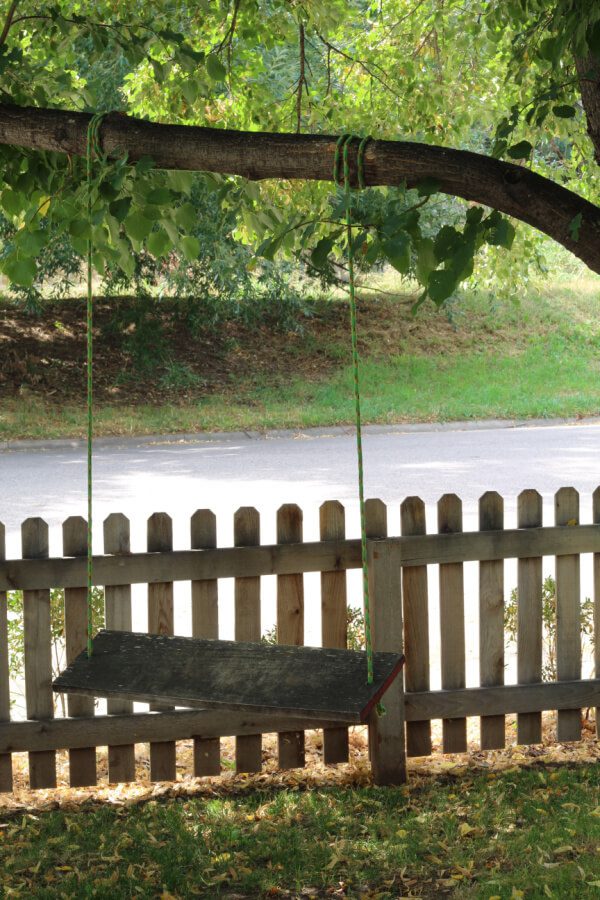 Flowers In The Front
Did you notice the lovely Annabelle hydrangeas under our front windows?
I sure did right away!
At our last house I had planted several Annabelle Hydrangeas and the thought of leaving them was eased knowing I would have some mature ones at our new home. The way they line the front our house is just perfect and you better believe I will be using my secret trick for drying hydrangeas on them since they are all now ready to be dried!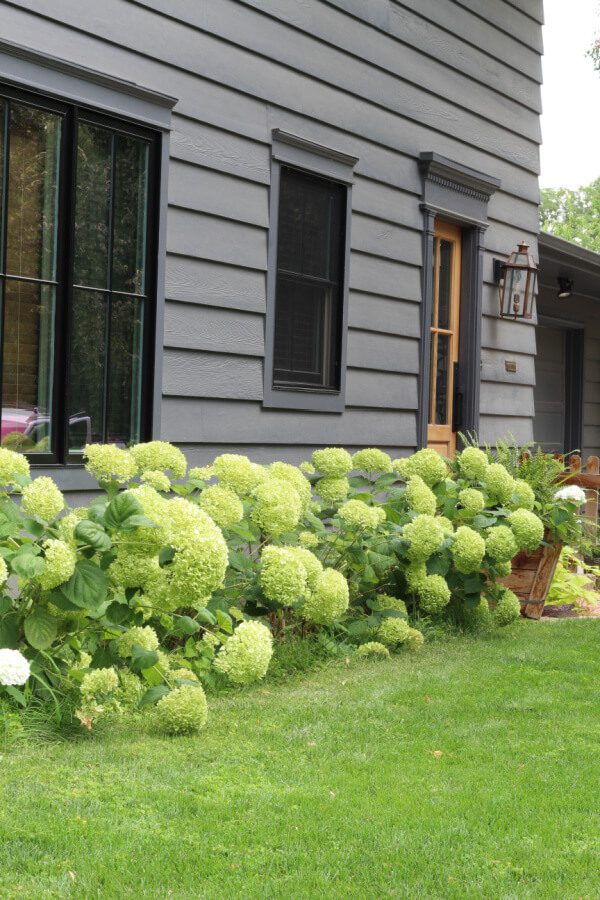 Mature Landscape
The mature landscape of this home was a definite selling point for us. The huge trees and established hydrangeas are lovely. There are a few mature vines as well. One called Virginia Creeper is making its way up our chimney and taking over some spots on the side of the house and backyard too. We had the inspector make sure it wasn't in the fireplace and so far it isn't. Although it's pretty it scares me with how evasive it is.
Any tips on Virginia Creeper would be much appreciated!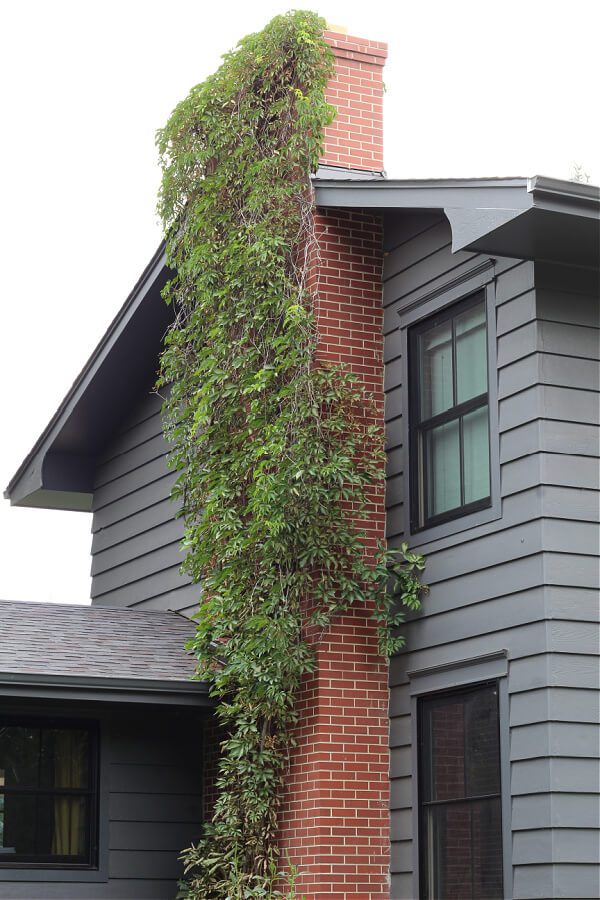 The bushes in front of the fence are lovely but I'm not quite sure what they are. I have some work and research to do!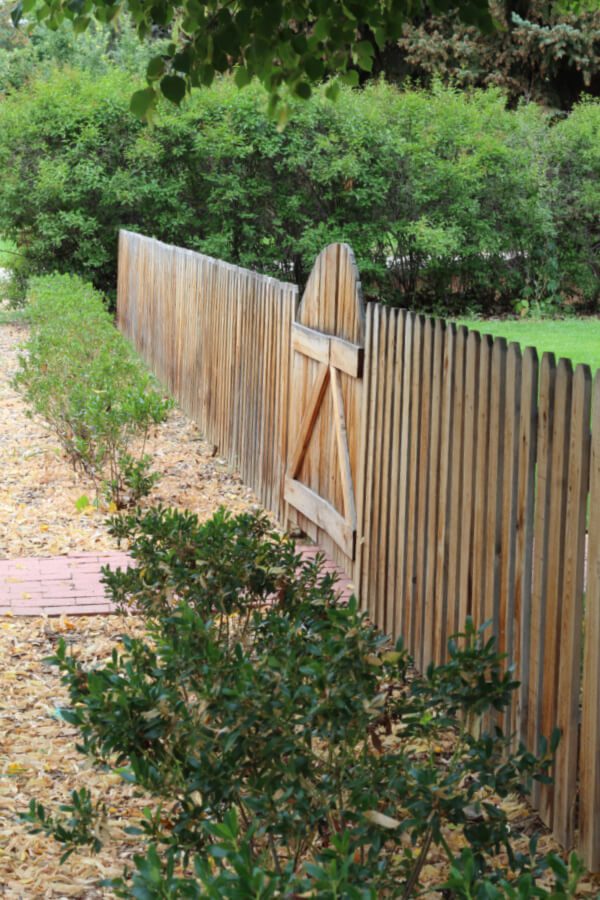 On the other side of our garage is a huge crab apple tree…it's pretty but requires a lot of clean up!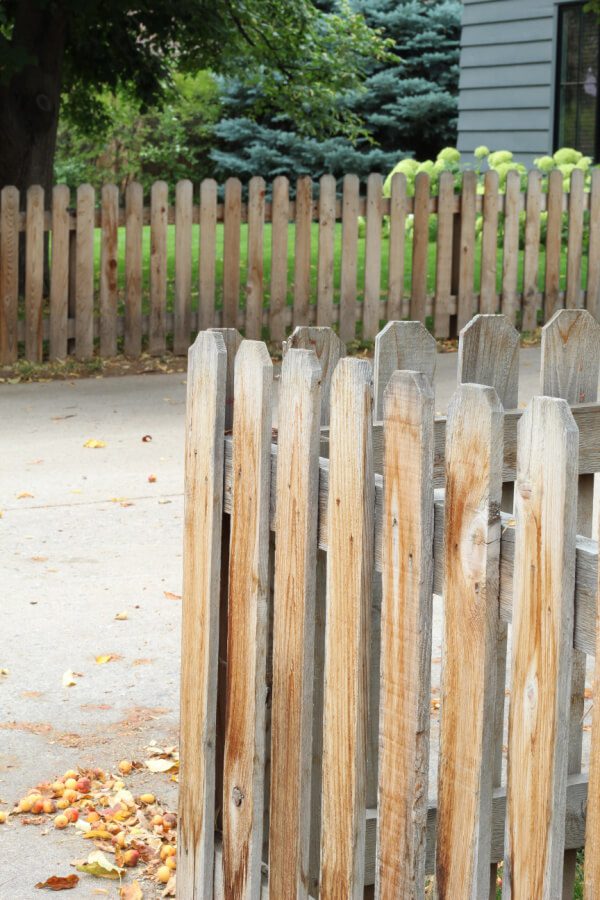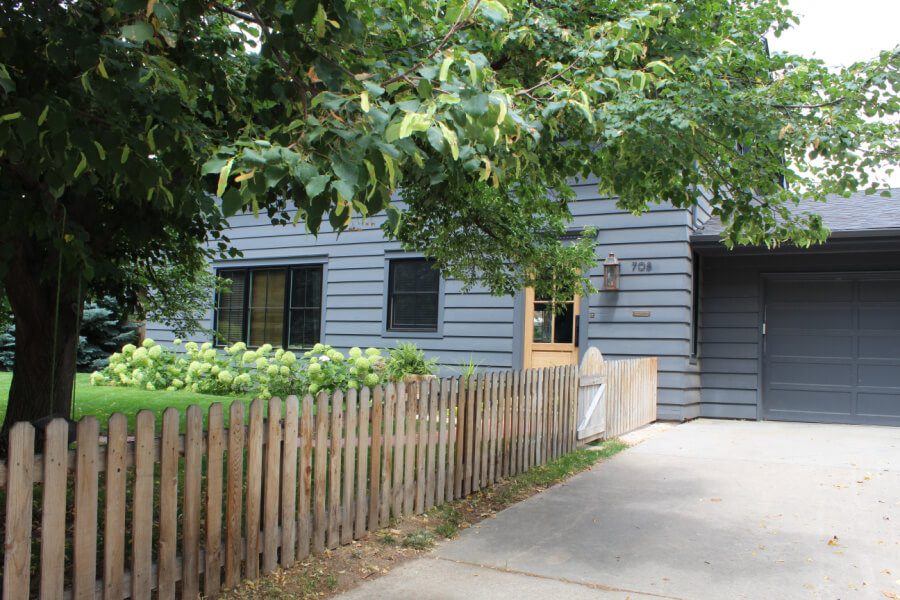 We have a lot of fun plans for the front yard too! We would love to add some wildflowers along the fence and of course a few viburnum snowball bushes on the side of the house. Maybe even a few boxwoods. I'm thinking that we will start that in the spring after we live here for awhile.
The Location
Finally, the location of our new home is just wonderful! It has a south facing driveway which means that when it snows here in Colorado it melts faster on south facing exposures. This is huge!
Oh, and did I mentions that my best friend since high school lives on the street around the corner from us?
Yep!
She timed it and it only takes 3 minutes to walk here. We have already had impromptu cocktails and she even helped me unpack! She is such a blessing to me and I am over the moon excited about living closer to her now.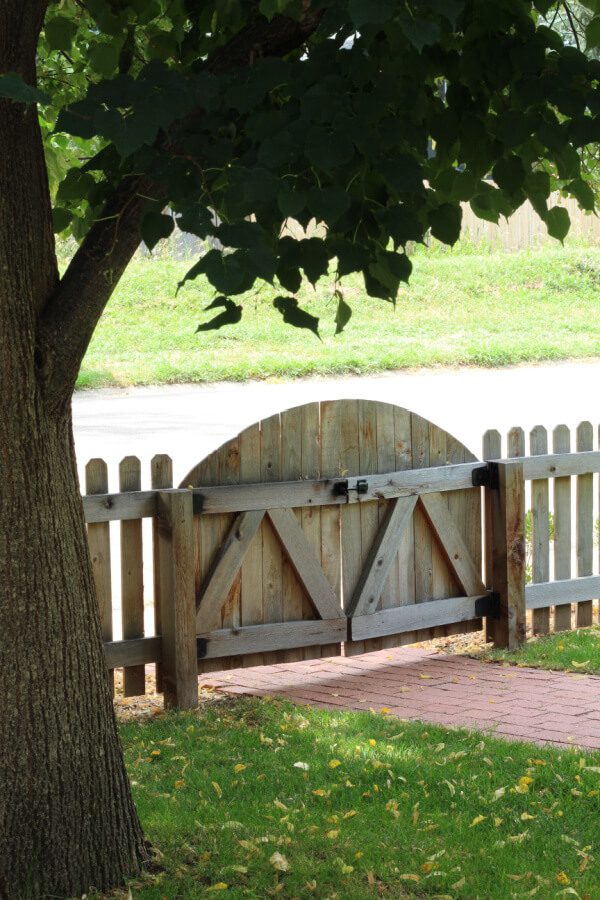 Our Front Yard Tour
Thanks for stopping by our front yard tour! I will be sharing the backyard next week and it might even be better than the front! Can you even believe it? If you are ever in the neighborhood I would love to have you stop by for some coffee or tea, or perhaps some wine!
What is your favorite part?
xoxo,
Kelly
Did you like this post? PIN it for later!