Hello friends! Welcome to this week's edition of Welcome Home Saturday, a weekly series where several of my friends and I gather every Saturday on our blogs to share what is inspiring us around the web. Plus, catch a peek into what's been happening with me lately!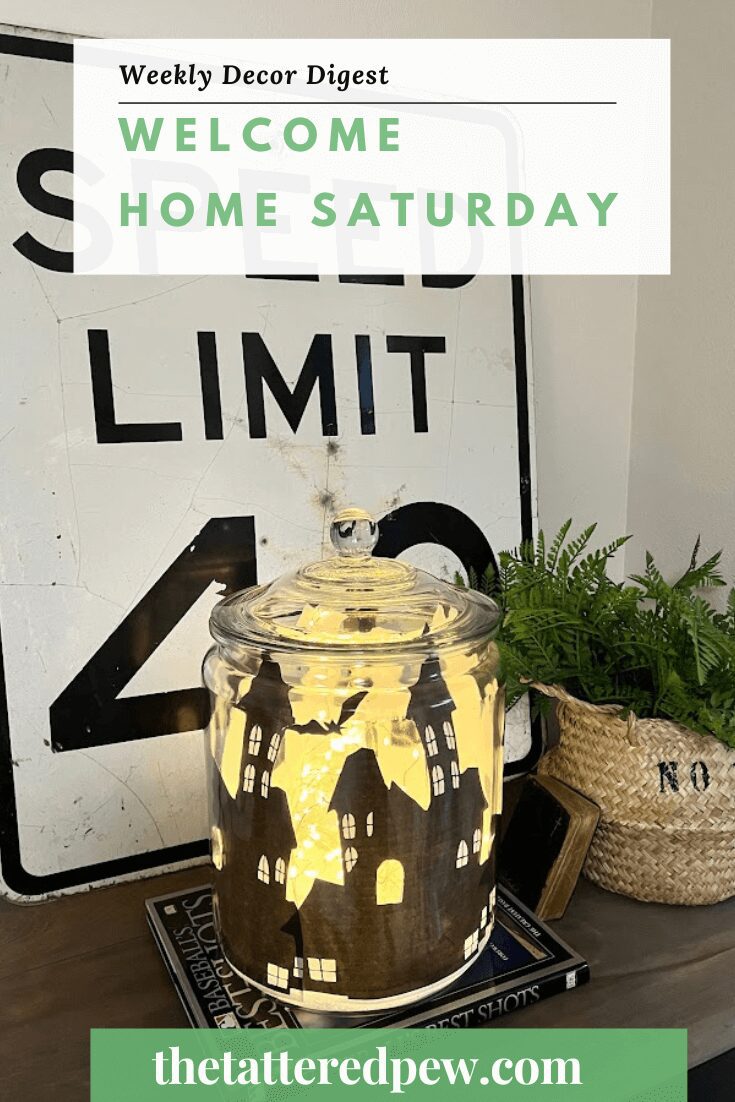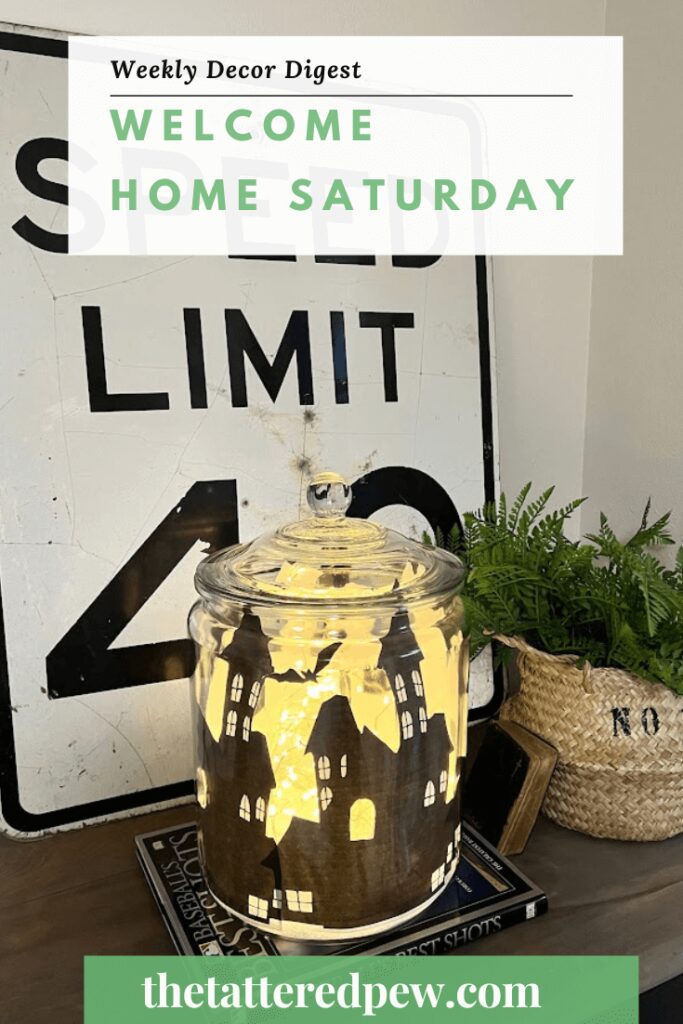 *As an Amazon Associate, I earn from qualifying purchases. This post contains other affiliate links too for your convenience. Click here to read my full disclosure policy.
Happenings at Home
Hey friends I hope you all had a nice Labor day weekend last week. We enjoyed a lot of soccer. And this weekend we will be going to more soccer as well at the CSU football fame tonight! I can't wait I LOVE FOOTBALL! Any other football fans out there? Who is your team? For college I cheer for CSU and for NFL I cheer for the Broncos. Fun fact: one of my former student teachers is a current Denver Bronco Cheerleader! She is also a teacher too and such a kind soul! Love seeing her on tv…she is a favorite human of mine!
The weather is changing like crazy around here! On Thursday it was 100 degrees and the girls had 2 early releases from school last week due to heat. And then yesterday it was in the 50s! I'm not complaining because it has put me even more into the mood for all things Fall! How is the weather in your neck of the woods?
I did a bit of Fall clothing shopping at Walmart this week and found a few fun things. Have you shopped at Walmart for clothes lately? They have the cutest stuff and its so affordable. I give my sister all the credit for telling me to shop there. She always finds cute jeans from Walmart.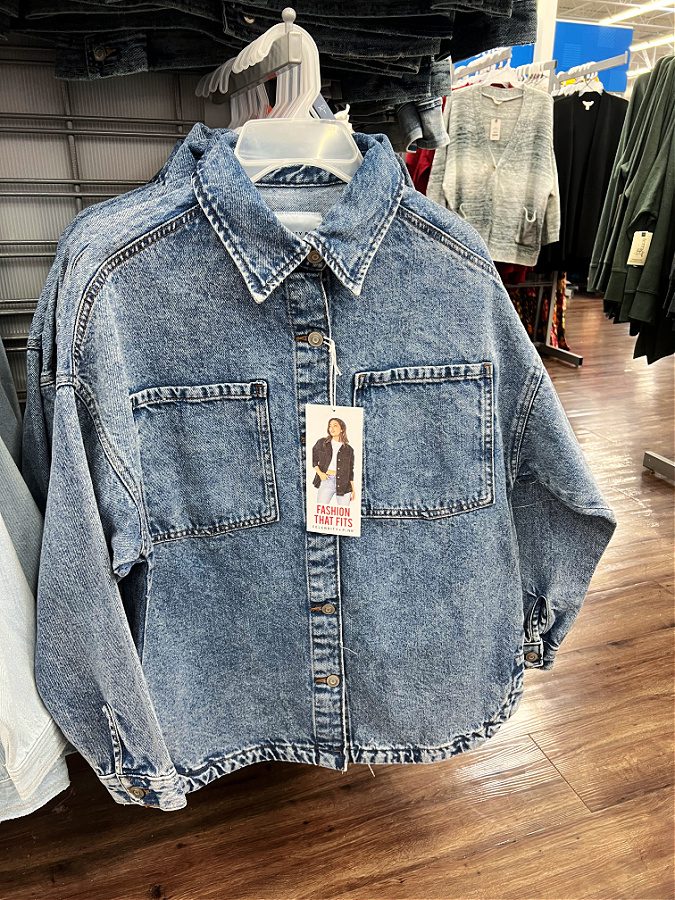 I found this shacket that I am loving. I even pretended to be a fashion blogger over on Instagram (pictured above) to share my find. A few friends tried to purchase it and said there is limited availability and didn't have luck. So I suggest heading into the store to see what they have available! It runs big. I got a small and usually wear a medium. Hope that helps and happy shopping. Link to jean shacket
This Week On The Blog
This week on the blog I shared week 2 of my new favorite series, Monday Must Haves! I have had such great feedback on this new series that it is keeping me motivated to find and share my favorite deals with you all. If you missed my very first Monday Must Haves you can see it here!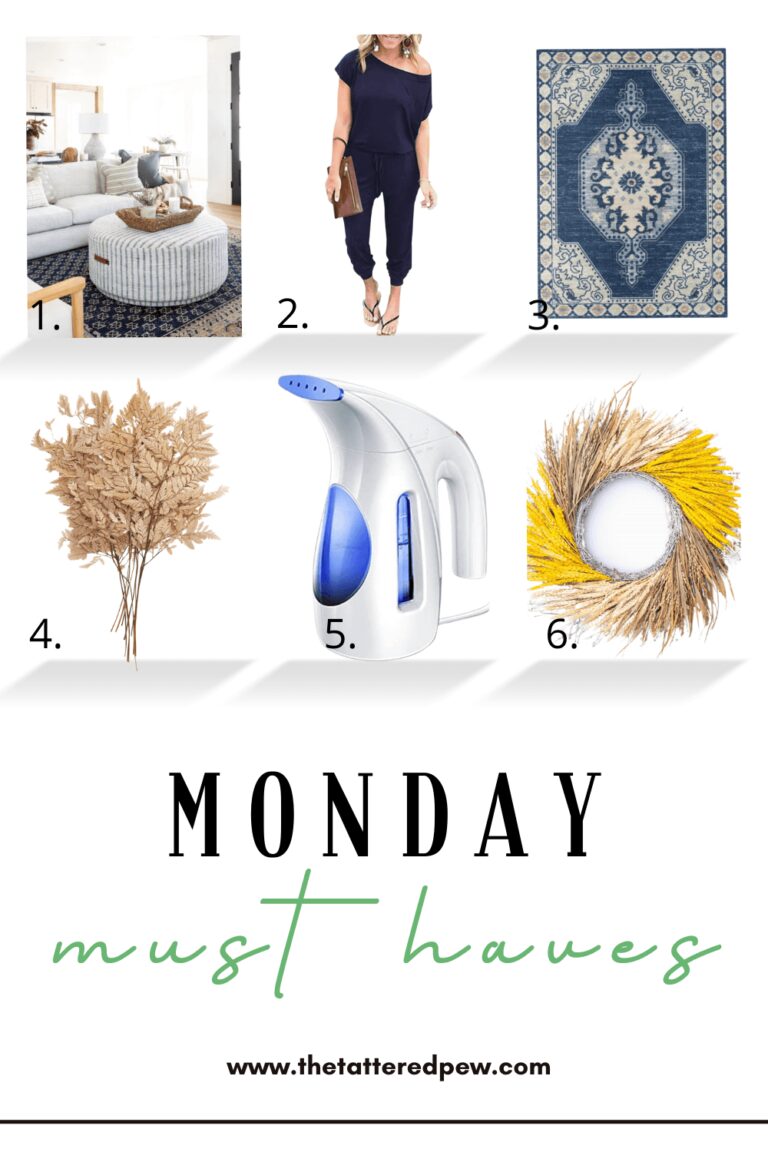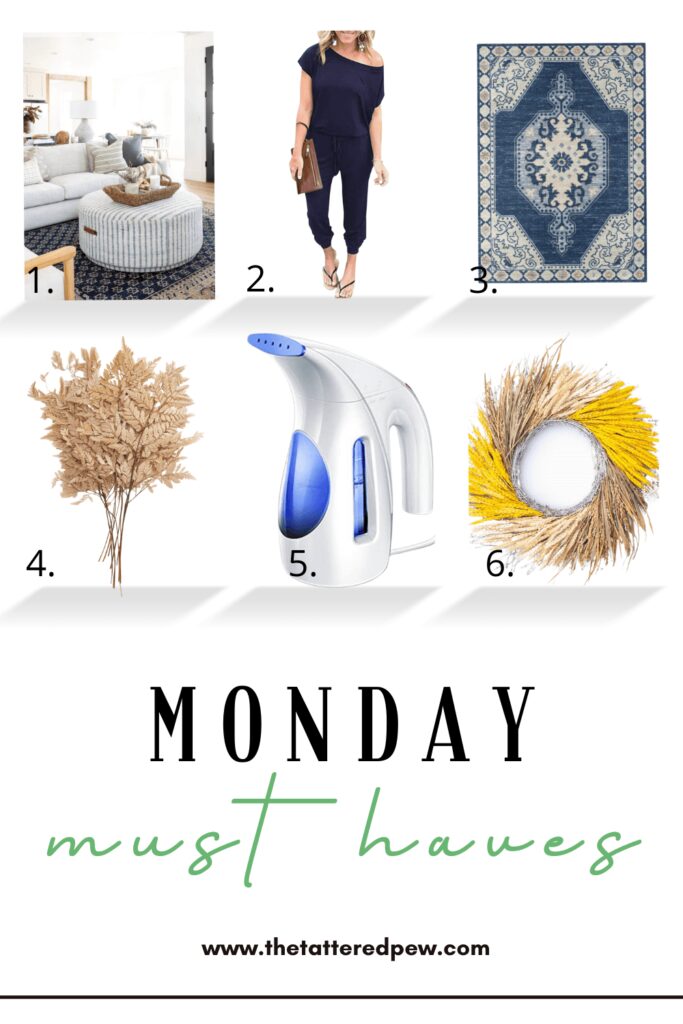 My favorite part of this series is my Small Shop Spotlight! This week the spotlight was on Laura over at Round Wreath. I am in love with her lovely wreaths and their quality. Remember my summer lemon wreath from her shop that I featured in our summer home tour?
She has kindly offered a discount code for you, my friends! Just use THETATTEREDPEW15 at checkout. Have fun browsing her wreaths!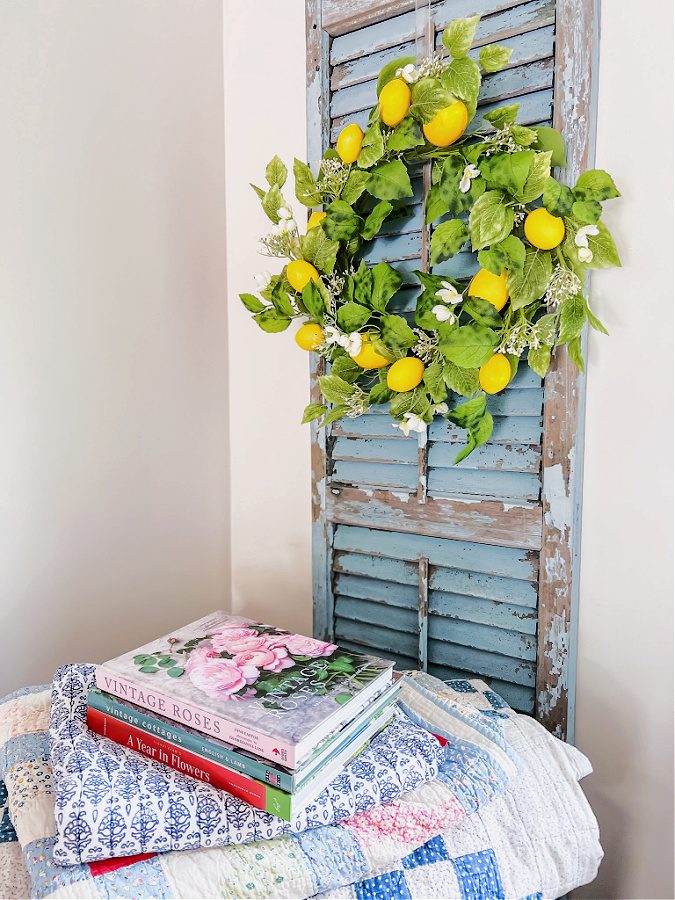 Then on Tuesday I shared how to prepare your pine cones for decor and crafting. I learned some new things that I shared on this post that I felt you might find helpful.
On Thursday I shared an early Halloween craft that was literally one of the easiest projects ever! I swear it's fun and cute and not too spooky. I'm not a huge Halloween decorator but this one has me excited! I'd love to know what you think.
Links and Loves
I have some fun links to share with you all today! Did you know if you click a shopping link in one of my posts and buy something (even if it's not the same item I linked) I earn a small commission? It's true, so thank you!
Shop this week's top sellers! I have them all except the brown gingham pillows.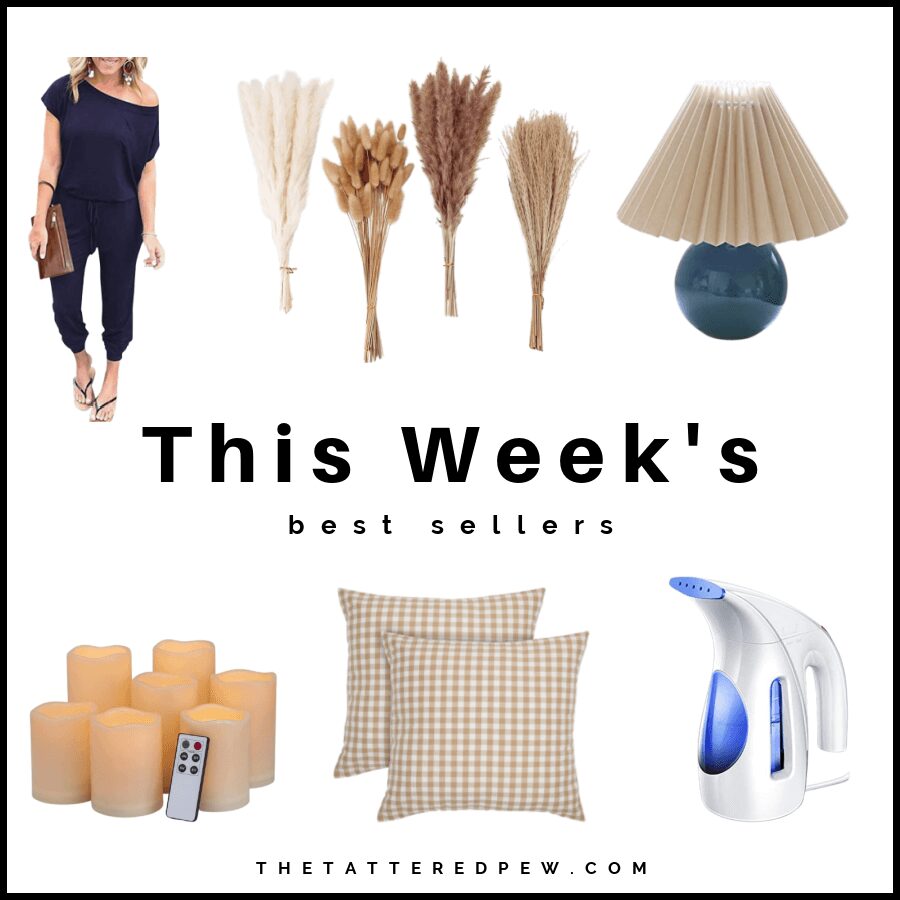 Coming Up On the Blog
Next week I will be sharing a twist on the ever popular fall dried hydrangea wreath! I can't wait to get started and sharing it with you all. In my mind you can never go wrong with hydrangeas. I am also hoping to sneak in some natural arrangements for Fall that cost nothing.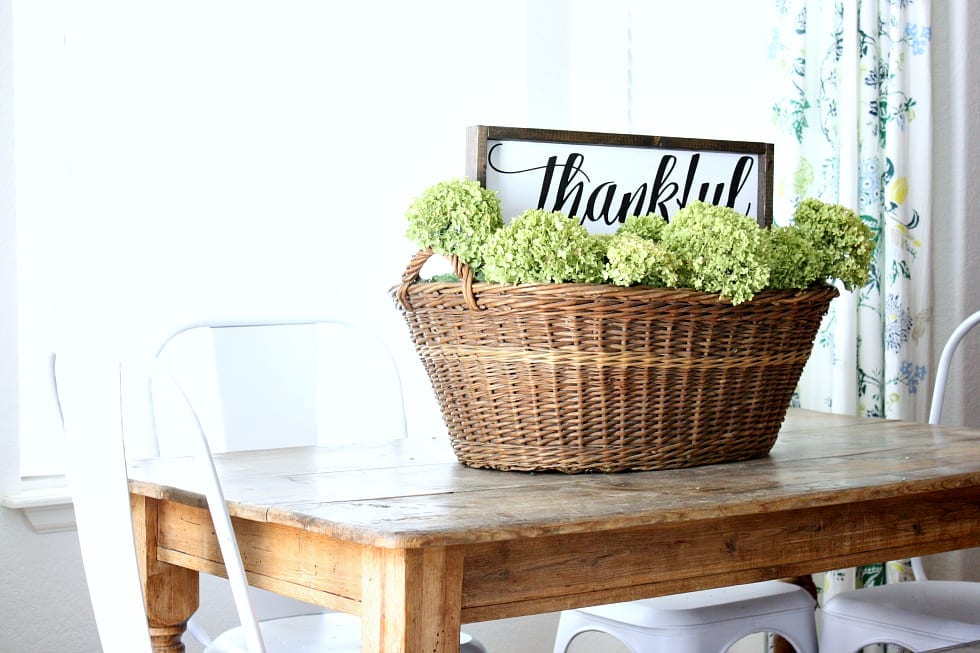 Welcome Home Saturday
And now for some really fun blog posts from my dear friends!
This week we have my dear friend Jen from Midwest Life and Style! Today she is sharing a DIY pumpkin luminary that looks like so much fun to make. I mean it does include a power tool so it must be fun! Ha. I hope you will pop over and show her some love. She is a favorite of mine!
Have fun browsing and I hope you find some inspiration.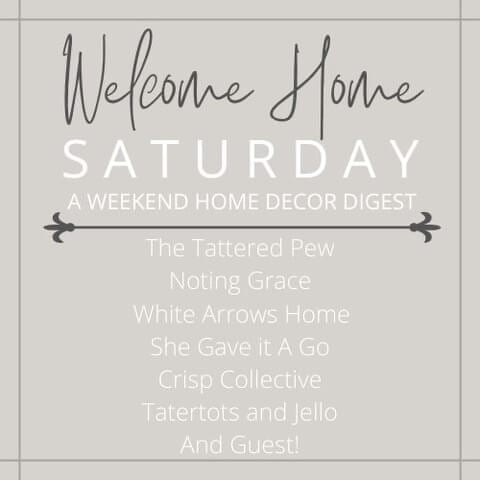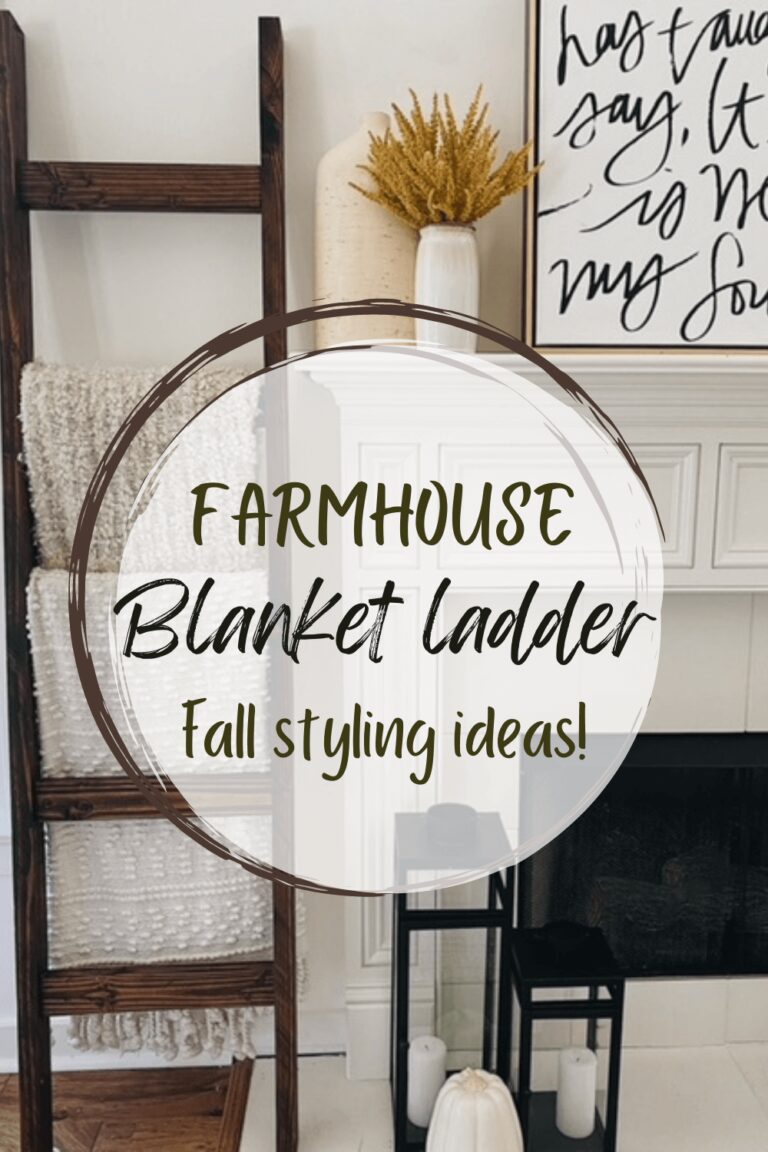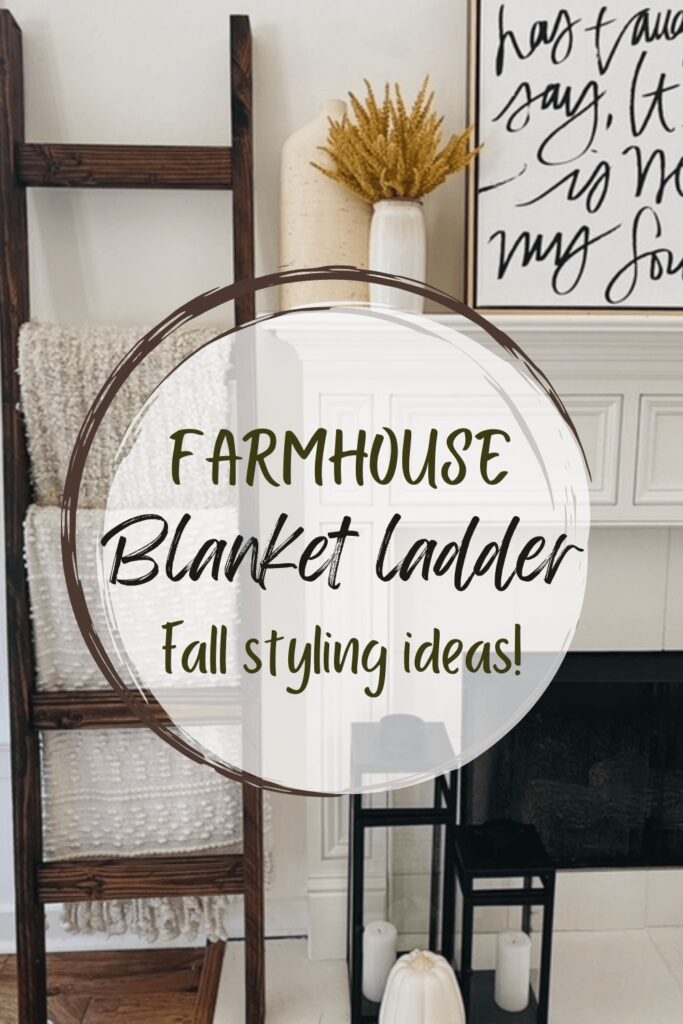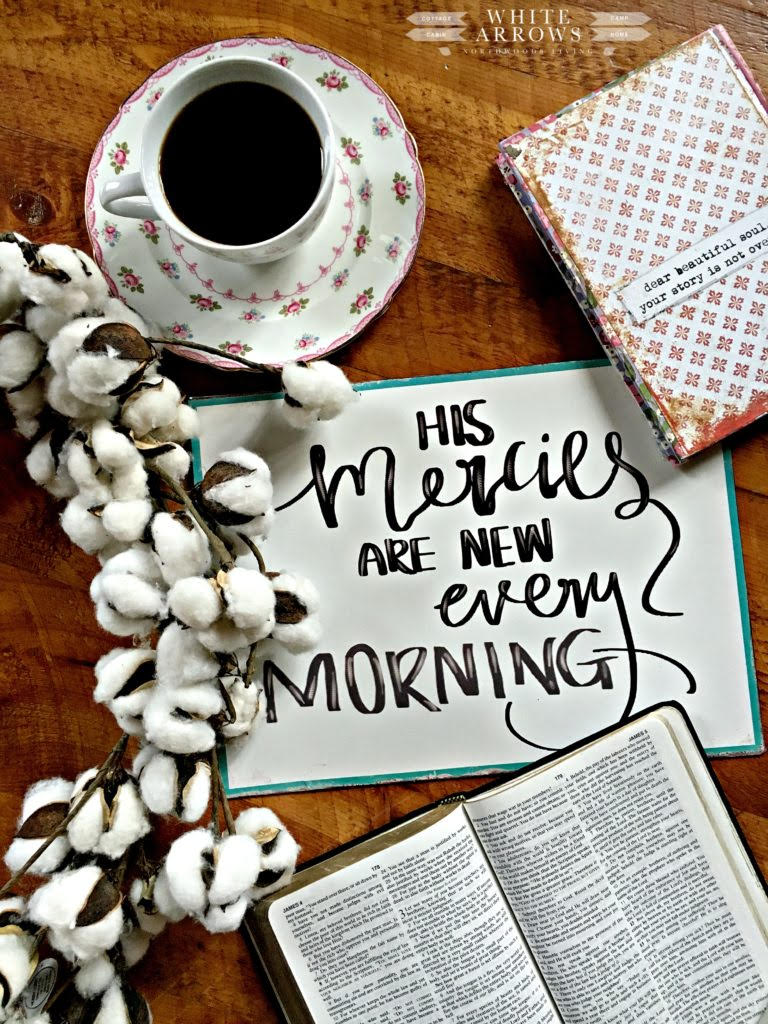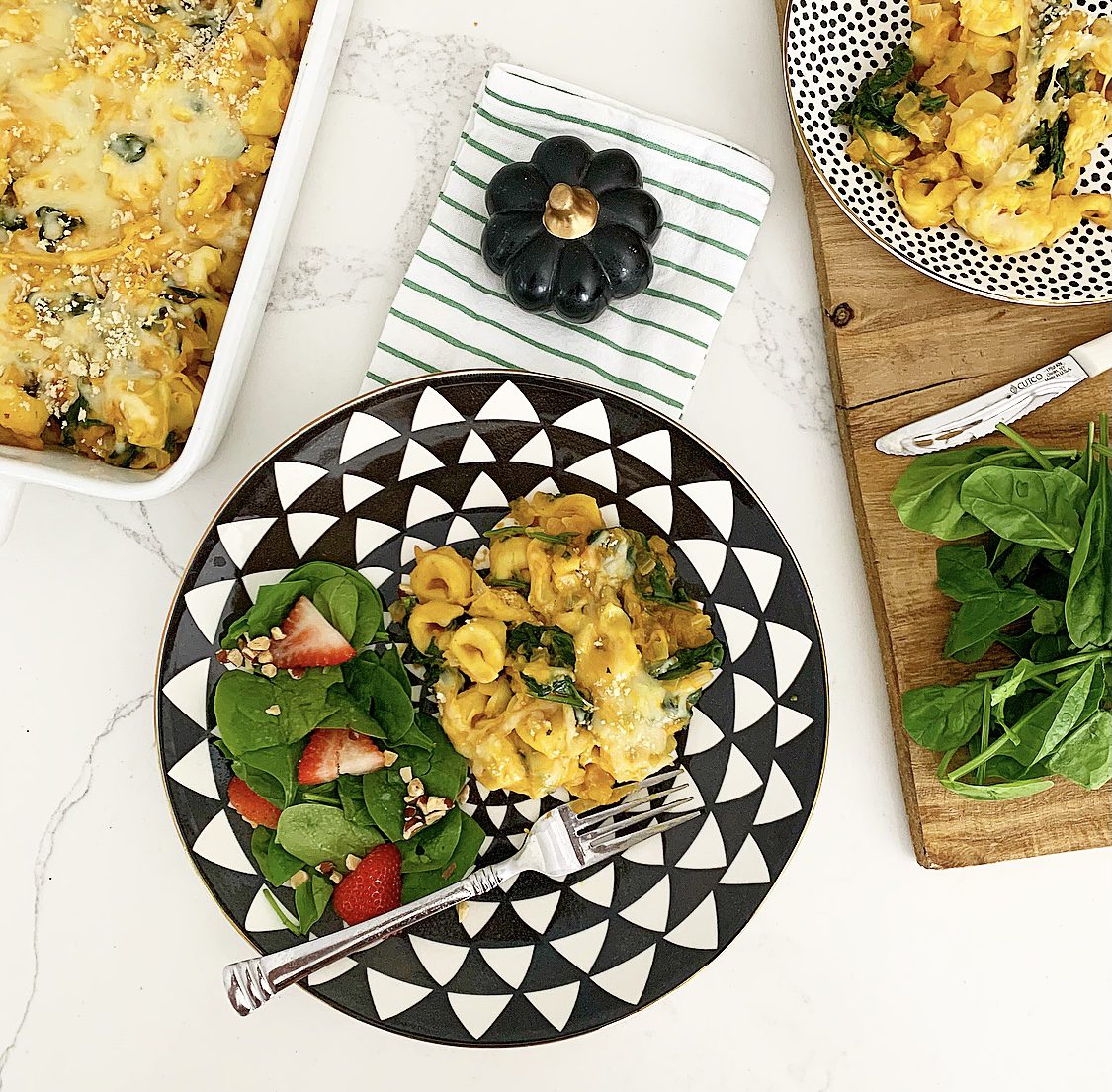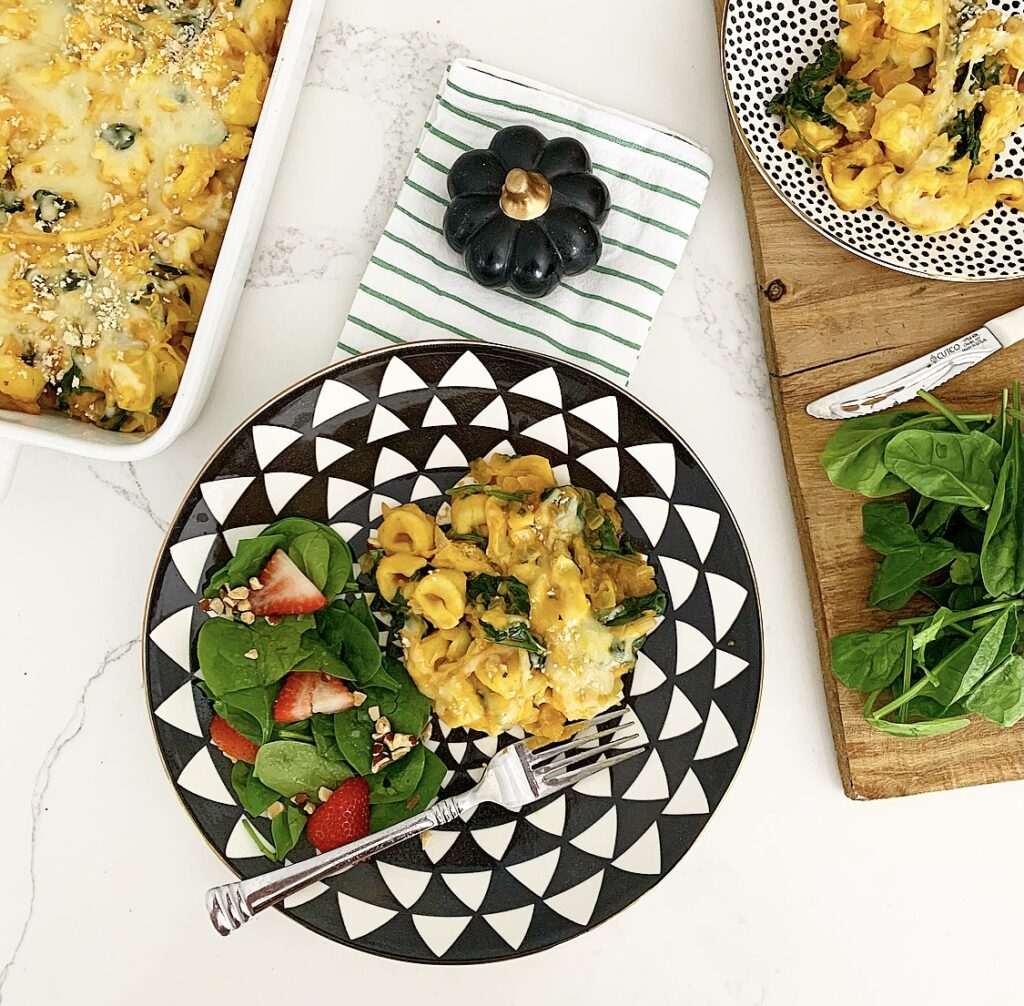 I'd love to have you hang out with me some more! Feel free to follow along with me on any of the platforms linked below.
LTK | Facebook | Instagram | Pinterest | Amazon
xoxo,
Kelly